Diversity of dealflow is one of the top complaints about VC in Europe — that the same companies run by the same (male and pale) people get most investments, year in and year out. Some investors have launched scout programmes to try and tackle the issue — but do they actually work?
One VC says it's got the data to prove the answer is yes. 
In 2018, Ada Ventures, a London-based early-stage VC, set up a scout network specifically designed to help the firm access diverse dealflow.
"The first 10 scouts were chosen for their connections to underrepresented communities — they were either leaders of or heavily involved with these communities," says Ada founding partner Check Warner.
The firm, which has recently raised its second fund of £36m, now has 100 scouts. 
And a quarter of the 28 companies it invested in out of its first fund were referred by its scouts. Scouts are incentivised to introduce the best deals because they get £5,000 for any company Ada invests in and get a cut of the upside. 
What's more, 55% of those companies have female founders, and 30% are led by founders from ethnic minority groups. 
How does that compare to other funds' dealflow?
Those figures are way better than the average of other firms.
But, before we get into the numbers, it's worth noting that Ada is far from the only VC using a scout scheme to diversify its dealflow. Atomico, one of Europe's biggest VCs, has an angel programme which is explicitly designed "to build a more diverse investor set — and founder set", according to Atomico investor Terese Hougaard.
Of the investments made by the second cohort of Atomico angels, 63% were in teams with at least one female founder and 38% were in teams with at least one non-white founder.
The difference between that scheme and Ada's is that Atomico itself invests at a much later stage — and doesn't commit to investing in the startups backed by its angels when they come to raise Series A or B rounds.
So far, just one of the 293 startups Atomico angels have invested in — Vaayu, a climate tech startup with a female CEO and cofounder — has gone on to raise from Atomico.
Back to Ada — 31% of deals referred to Ada by its scouts are from all-female teams. That's 10x more than the UK benchmark at seed stage (which is 3%, according to a 2020 report from Extend Ventures).
It's also 2.4x more than the all-female teams applying to Ada through its website application form (13%).
12% of deals referred by Ada scouts are from all-Black teams. That's 6x more than the UK benchmark at seed stage (2%) and 1.5x more than the all-Black teams applying to Ada through its website application form (8%).
Finally, 6% of deals referred to Ada by its scouts are from "Other" ethnicity teams — double the UK benchmark at seed stage and double those applying via Ada's website.
How does it work?
From 2019 onwards, Ada has invited people to apply to be scouts via a form on its website. 
"We select scouts based on accessing groups or parts of the UK we don't currently have coverage of in the existing scout network," says Warner.
About 70 of its scouts have applied through this route.
The male/female and white/non-white split of its scouts is roughly 50/50. This is representative of the UK population in terms of gender and is more representative of ethnic minorities than the UK population as per the 2011 census, says Warner.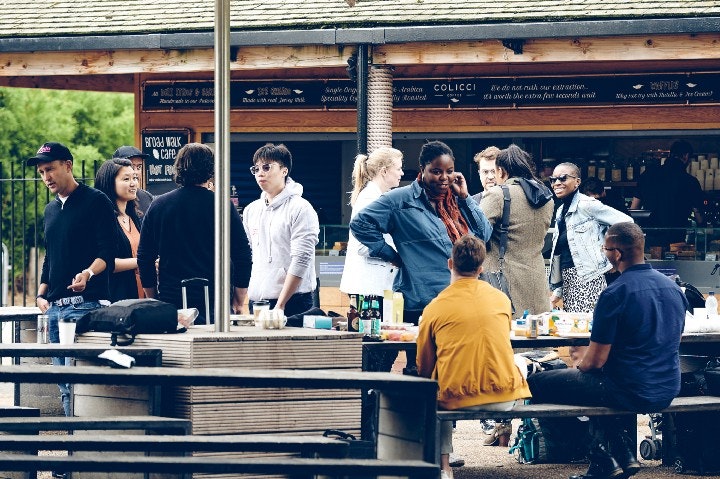 What's next?
Ada says it will expand its scout programme next year and wants to offer its scouts, which will grow in number, more learning and networking opportunities. 
It's also expanding its angel programme, which launched in 2020 and originally gave five individuals from underrepresented communities £50k to invest across five businesses over a year. Now there are 20 Ada angels, who are either Ada scouts or startup operators at the climate, healthcare or economic empowerment companies.