This article is part of Scale Up Europe, an initiative with 150+ innovators brainstorming how Europe can propel its startups to the next level. In a series of interviews and deep-dives, Sifted is exploring the region's most pressing and strategic questions. Read the full report here.
What comes after attending the world's best-rated mathematics school? For Malo Huard, like more and more of Europe's brilliant scientists, the answer is creating a deeptech startup.
The entrepreneur and PhD graduate studied probability and statistics. He took courses at Paris-Saclay University — a French school that's on par with Princeton as the world's best-rated place for mathematics, according to the Academic Ranking of World Universities.
Since then, Huard has joined a cohort of math whizzes, scientists and engineers who not only represent Europe's most brilliant technicians, but also embody the region's hope of driving its brains to entrepreneurship to turn breakthrough research into global business. (For more on Europe's deeptech ambitions and challenges, read our analysis.)
"More and more people around me are becoming entrepreneurs — there's real enthusiasm for the world of startups," says Huard. "I was looking for a bridge between doing research and developing concrete applications at companies. For me, startups are that middle ground."
I was looking for a bridge between doing research and developing concrete applications at companies. For me, startups are that middle

ground.
Huard's startup Milvue is working on artificial intelligence for analysing x-rays in emergency rooms. He set up the company part-time in 2018, and since completing his PhD last year joined the project full-time, along with four other scientists, to expand into other medical applications of statistical analysis.
To encourage more founders to go Huard's way, last month Paris-Saclay University  hosted its tenth annual 'startups day'. It labeled entrepreneurship "a priority" for its students and researchers, not just in math but in other fields too, from physics to computer science.
Other graduates include the founders of Watiz (AI for visual recognition), Hublex (segways to get around big worksites), Kimialys (biotech, working on in-vitro diagnostics), and Reenbow (teaching kids English using augmented reality). Alumni of Paris-Saclay include the founders of carpooling unicorn Blablacar, as well as procurement platform Ivalua and human resources startup HR Path, whose latest fundraisings amounted to €54m and €100m respectively.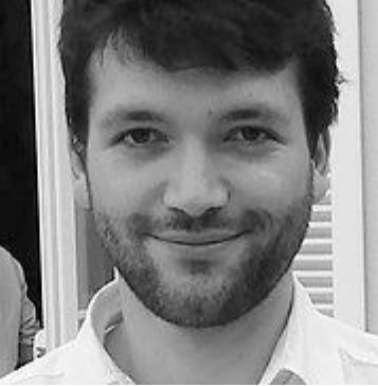 Breeding new tech champions
Top labs and universities across Europe are all pushing their scientists towards entrepreneurship. In doing so, they've become the kinds of places where governments and policymakers are hoping new tech champions will see the light.
European startups are emerging as scenario number one to get research out of the lab and into business, in fields like quantum, artificial intelligence, cybersecurity or biotech.
"Fundamental research has focused on university research labs only since the 70s, with companies on the other hand concentrating only on commercialisation and going to market," says Christophe Tallec, general director of Hello Tomorrow, a global deeptech community that launched out of Paris. 
"The link between the two worlds was missing for a long time," says Tallec. "Over the past couple of years, startups have emerged as the go-between."
In recent years, Europe's deeptech successes have included startups from BioNtech, one of the first to develop a vaccine against Covid-19, to Ynsect, which is working on insect-based replacements for animal food.
Big scientific challenges
Many up and coming startups are focused on answering some of the most pressing issues that humans face, and figuring out how technology can help fix them — an approach that resonates with scientists.
We weren't necessarily dreaming about becoming entrepreneurs. We wanted to work hard for something we believe

in.
Wanting to answer some of these billion-dollar questions is how insect-farming startup Innovafeed got started.
"When we created Innovafeed, we didn't start with the idea of growing insects. We started with wanting to create a more sustainable food chain: feeding a growing population as well as preserving the planet," says co-founder Aude Guo.
The company, which has raised €210m so far, was set up in 2016 by four co-founders in their late twenties. Guo, who trained as an engineer, previously worked as a consultant, advising customers including governments.
"We weren't necessarily dreaming about becoming entrepreneurs," says Guo. "We wanted to work hard for something we believe in, to do something addressing the challenges our generation faces — all we really wanted was to save the planet."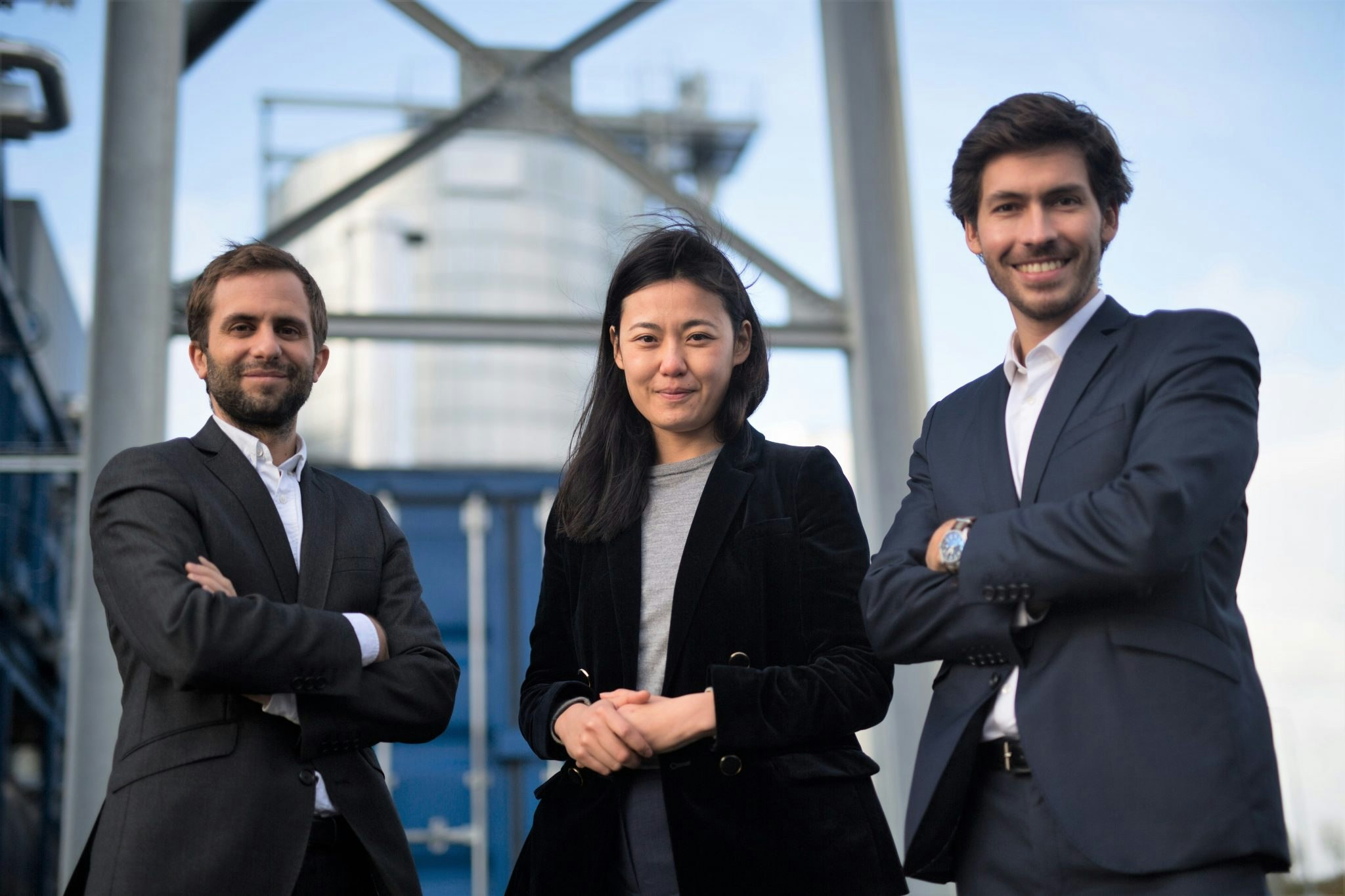 No easy task
Entrepreneurs argue deeptech could offer Europe the answers it needs to face some of the biggest challenges of our time: from Covid-19 to climate change. Policy makers in turn often cite deeptech as Europe's secret weapon.
"Deeptech is key to the digital transformation, the health transformation and the digital sovereignty of the European Union," says Jean-David Malo, director of the European Innovation Council (EIC) task force at the European Commission.
But turning brains into business isn't an easy task. For one, Europe's push for a technical revolution is fairly recent, and comes after several decades of falling behind on building a digital and data economy. 
Still, the voices of entrepreneurs, investors and policymakers are joining together to point to deeptech as Europe's second chance, where science can make the difference on the global stage.
Jan Goetz, the chief executive and co-founder of Finland's quantum startup IQM, another of Europe's deeptech successes, argues there's an opportunity for the region to become a global leader in key markets like quantum computing or space tech.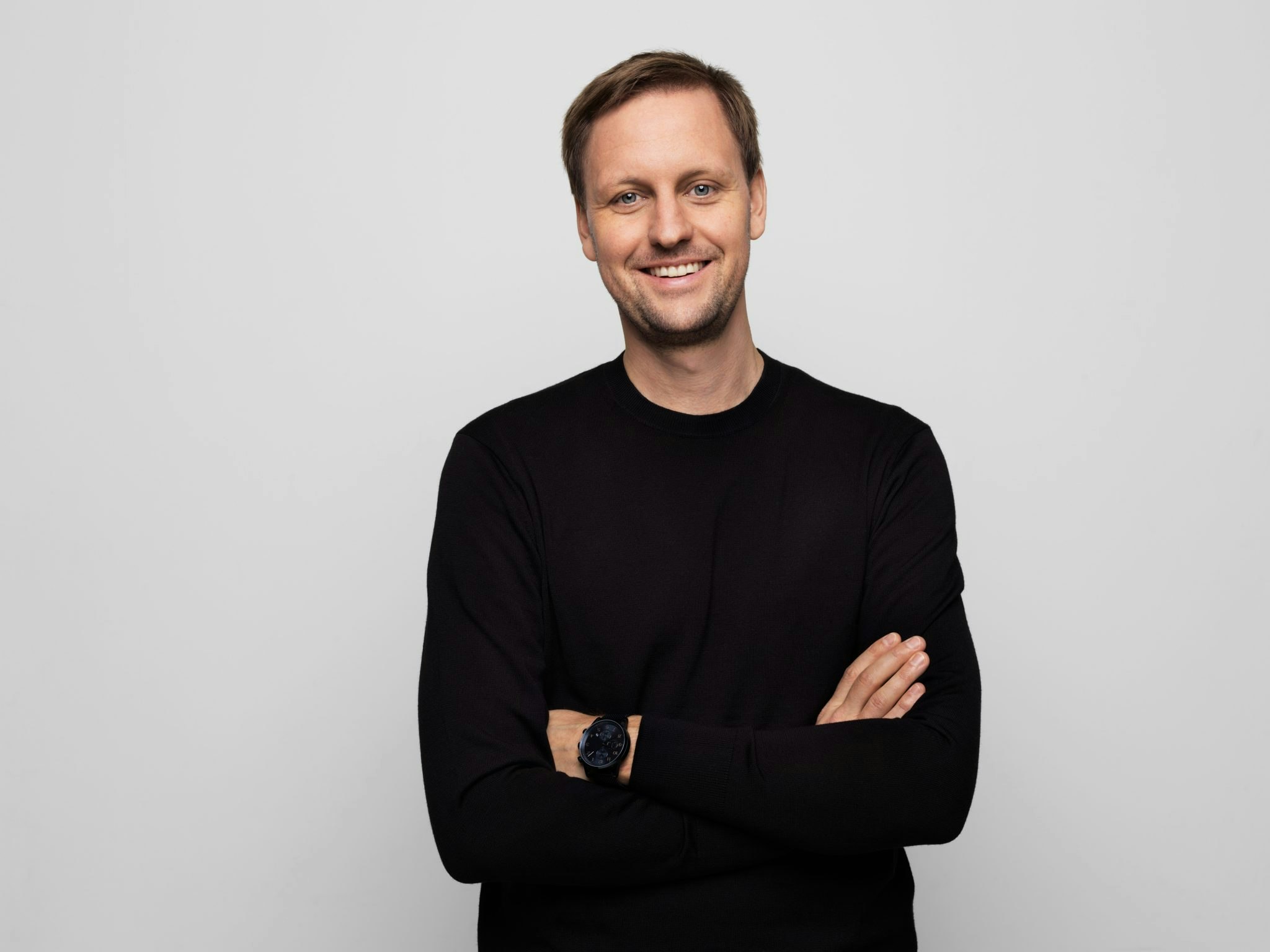 "If the US had already won the race, we wouldn't see companies like Google ramping up their EU partnerships and investments," says Goetz. "Europe has ideas and know-how thanks to great research. The global race isn't over yet, at least not in our sector."
What needs to change
But to reach these goals, some things do need to change in Europe. The region needs more structured processes to bring academic talent, corporates, investors and startups together around the same table, says IQM's Goetz, who is one of the attendee's of Scale Up Europe's workshop dedicated to boosting deeptech to the next level, on Wednesday this week.
It also needs to do more to attract scientific talent to entrepreneurship, he says. To do that, Goetz argues money should go towards minimising risk for scientist innovators: paying salaries for these types of profiles for instance, or financing their projects over several years. "The alternative for these candidates is a salary at Google or IBM, so we need to offer them some financial security."
The alternative for these candidates is a salary at Google or IBM, so we need to offer them some financial

security.
Beyond the money, there's room for a broader culture change, says Goetz. 
"If we're waiting until students are doing their PhD to target them, we're too late," he says. "The change in mindset should start as soon as kindergarten, and if kids are building solar cells in their school science fair, why not go a step further and build a mini business plan for it too?"
New ways at research labs
The Innovation unit of French research lab CNRS is testimony to the change in mindset. CNRS Innovation has been around for 25 years, but its mission has changed from patents and licensing to entrepreneurship. 
"The core of what we do today is help scientists turn their findings into business," says Johanna Michielin, director of CNRS Innovation.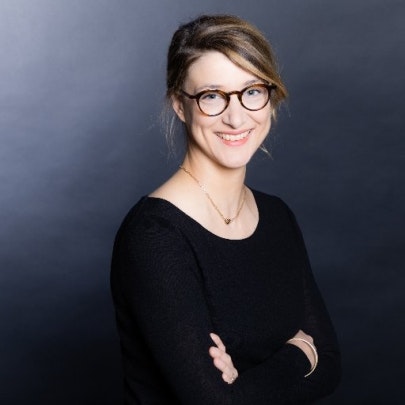 To do that, the lab has built a network of VCs, seasoned entrepreneurs and corporate partners including energy giant Total and defense and cybersecurity group Thales. Its work spans from working with researchers early on to talk about generating business with their innovations, to structuring that conversion process and liaising with potential investors.
"The question throughout the process is valuation: what's the best way to transfer the technology to the business world? And is entrepreneurship the best route?," says Michielin, whose team includes 65 people — experts in various areas from patents to industrials. "We bring potential partners in early and have those discussions with them again and again."
For Michielin, the key points for Europe's deeptech ecosystem are the continuous financing of fundamental research, easier access to pan-European opportunities for entrepreneurs, and industrial investments to help deeptech startups scale.
"We've made a huge push to create deeptech startups in Europe," says Michielin. "Now these startups need some incentive to stay in Europe — that's the next challenge."
"100s of billions"
Investors too have a part to play.
"We need to encourage scientists so maybe someday we'll see, in Europe, giants that are worth at least 100s of billions," European entrepreneur and investor Lukasz Gadowski said during a panel moderated by Sifted, at the kickoff event of Scale Up Europe.
The question is creating things that make us global leaders — we don't want to be

followers.
"The question is creating things that make us global leaders — we don't want to be followers. Copying a trillion dollar company to create a 50 billion company, that's not what will make us leaders," said Gadowski, whose holding company Team Europe invests in clean aviation and clean energy, among other technologies for a "better future". "We need to identify fields where we lead globally, and go at it first."
Since 2016, cumulative investment into deeptech companies in Europe surpassed $36bn. Investment was about $8.9bn in 2020, down from $10.2bn in 2019, according to Atomico.
What comes after government money
The EU and governments in the region are pledging billions as well.
"In Europe, we have many game-changing and disruptive startups but often these companies do not have the same opportunities provided by the VC market in the US and China," Mariya Gabriel, European Commissioner for Innovation, Research, Culture, Education and Youth, says in a written interview. "To face this problem, we want to increase the pipeline of market ready investments, by taking the risk at the beginning of the scale up process throughout the direct investments."
The European Commission's "Horizon" programme has budgeted financing by the EIC of more than €10bn, the European Institute of Innovation and Technology (EIT) of around €3bn, and the European Innovation Ecosystem (EIE) for about €500m.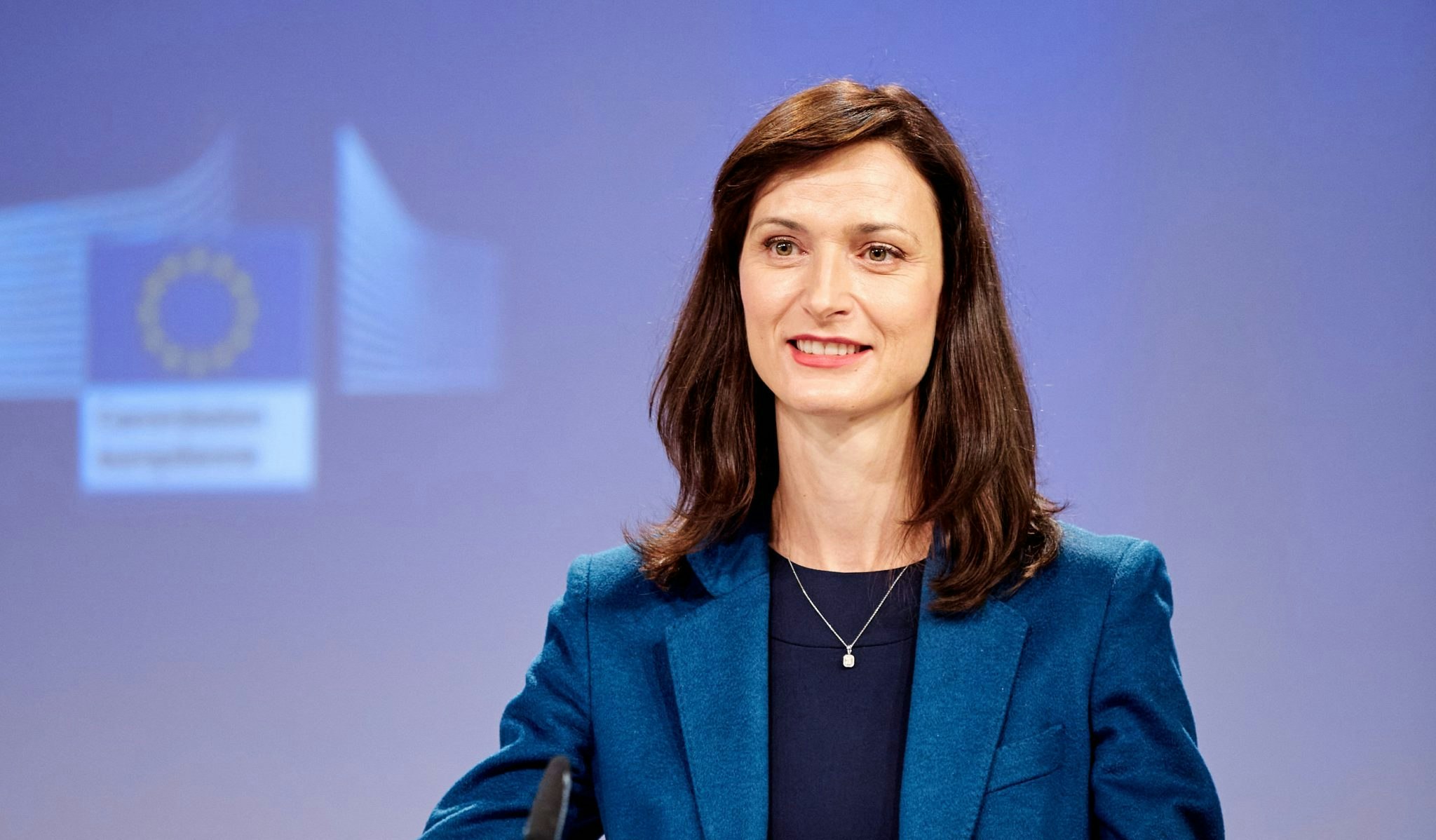 In France, Macron designated AI, cybersecurity and quantum computing as primary areas of focus for the country's future and pledged to spend €1.8bn on quantum technologies over the next five years. State-backed investor Bpifrance, which has invested over €20bn in French startups across all sectors and industries, has cited deeptech as a priority for 2021. (For more on France, read our 30-page deep-dive Sifted Intelligence report.)
"The piece that's still missing is procurement. Governments need to up their game on that front," says Hello Tomorrow's Tallec. "One way to do that is encourage consortiums of companies and public providers to pitch, rather than have startups go at it alone, when they're often undersized and understaffed to take on mega projects."
What is Scale Up Europe?
Scale-Up Europe gathers a select group of 150+ of Europe's leading tech founders, investors, researchers, corporate CEOs and government officials around the same goal: accelerate the rise of global tech leaders born in Europe, in the service of both progress and technological sovereignty.
Initiated by President Emmanuel Macron, the Scale-Up Europe initiative focuses on four key drivers: talent, investment, startup-corporate collaboration and deeptech.
The founding members kicked off a collective debate on these themes on the 4th of March, and are continuing the discussion through workshops and open consultation. Together, the tech community will define an actionable strategy and roadmap to be presented to European heads of state later this year on scaling the tech ecosystem to the next level.
Ecosystem partners for this initiative include Sifted, as well as La French Tech, Viva Technology, Hello Tomorrow and Station F.
Further resources