Sarah Drinkwater cares a lot about good eggs. Good eggs for brunch, good eggs in tech. So it was fitting, really, that she chose to meet for breakfast at The Good Egg in Stoke Newington, north London.
"It's the only place in London where I can get really good sabich and I love it," she says.
Drinkwater won't be able to bask in British sunshine eating pita stuffed with aubergine and eggs for much longer though: the ex-head of Campus — Google's space for startups in London — is planning to move to San Francisco soon.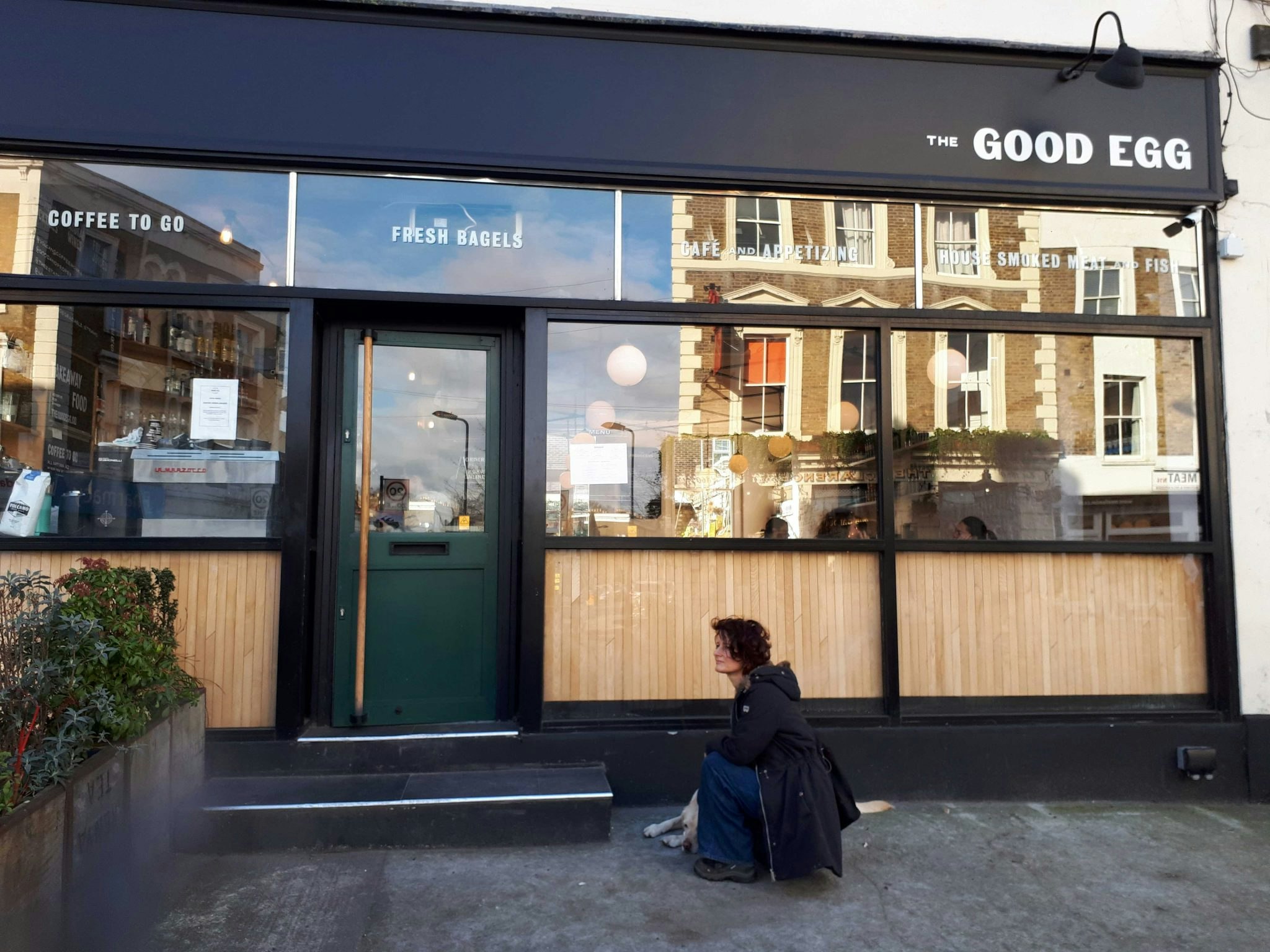 She's taken a new role as director of the Tech and Society Solutions Lab at the Omidyar Network, the philanthropic investment firm started by eBay founder Pierre Omidyar and his wife Pam. She'll be packing Marmite, Earl Grey tea and "a sense of humour", she says.
Google Campus, back when it first opened in London in 2012, quickly became a focal point of the city's then still nascent startup community. "There were all these pockets of great stuff happening and amazing people," recalls Drinkwater — but nowhere was joining up the dots, or attempting to draw new people in. "The early-stage scene was quite excluding in some ways. If you weren't a certain kind of person from a certain kind of background it could feel like it wasn't your place." Campus sought to change that.
As head of Campus from 2014 to 2018, Drinkwater was a key player in the development of the London startup ecosystem. She oversaw a broad programme of events — and found herself interviewing tech world heroes from Wikipedia's Jimmy Wales to DeepMind's Demis Hassabis — and built networks for parents, for people of colour and female founders, far earlier than most of the tech scene started paying attention to these groups.
"[Campus] is a physical space that brings people together, where you don't have to be doing a secret handshake to get in the door," she says. "I just love that and I had four very happy years there."
If the speed at which she's speaking is any indication of how much she cares about building communities where everyone feels welcome, then she cares a lot. She's also, increasingly, focused on supporting those building tech with real social impact.
By better business I mean, everything from diversity of teams to thoughtfulness in who you get your backing

from.
"I got really interested in better business," she says, a phrase she says she likes better than "dry and dusty, finger-wagging words" like "ethics" and "responsibility".
"By better business I mean, everything from diversity of teams to thoughtfulness in who you get your backing from, to the values you put in place really early on."
It's this which has led her to Omidyar, an organisation powered first and foremost by the belief that "tech can and should be a force for good". To date, it has committed over $1.3bn to more than 700 organisations around the world.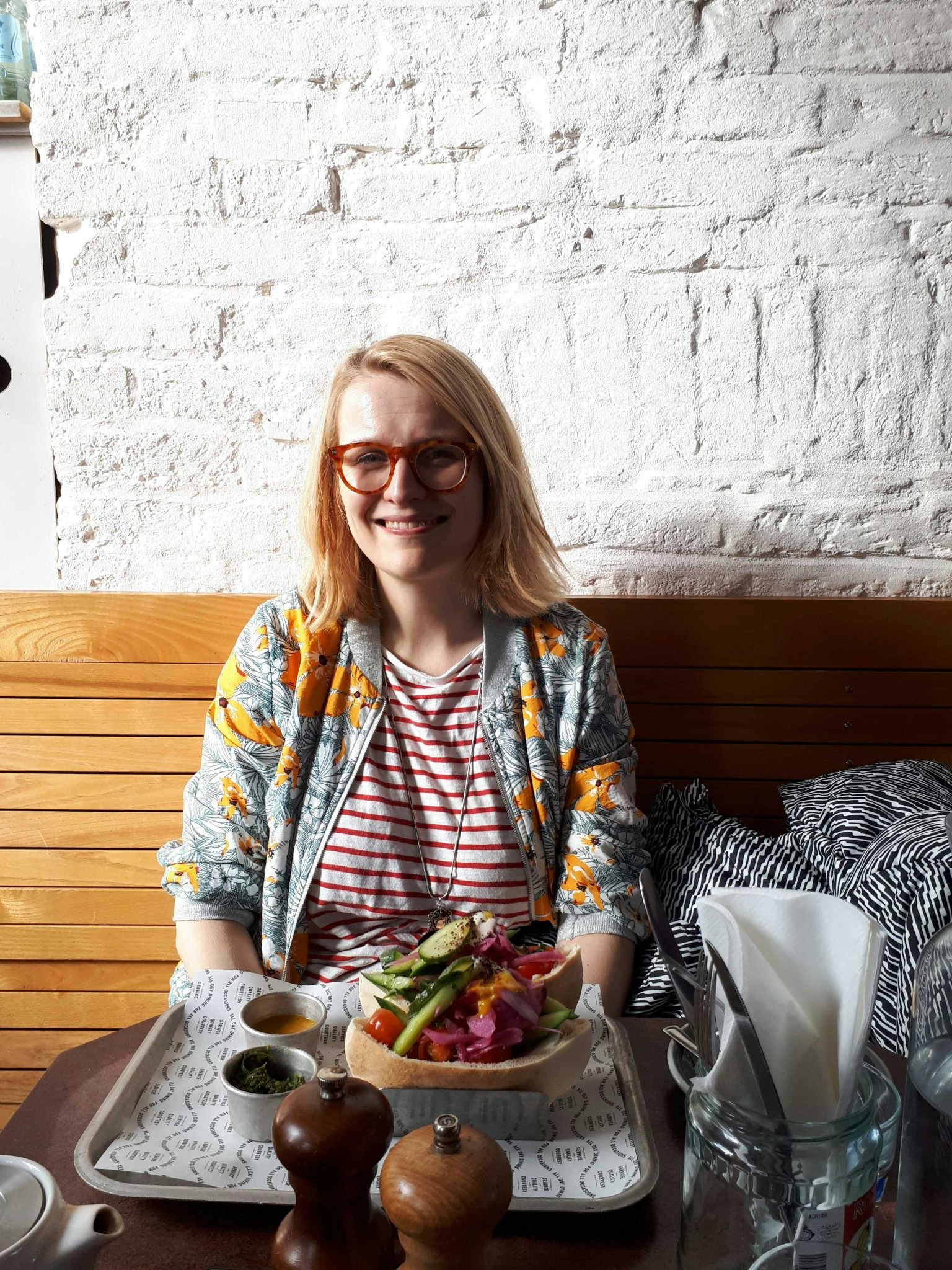 Yet more than simply making individual investments, "we're working to change entire scenes," she says, nudging her glasses back up her nose and rattling off names and ideas faster than ever.
There are two parts to scene changing, she says: one is by building or co-creating tools and infrastructure ("things like Ethical OS, a framework for product teams to help them to make the right decisions"); the other by "movement building", starting a narrative around important issues like digital identity, financial inclusion and civic tech.
"We have to be very thoughtful with how we build — what we build really influences how we live, and how we think."
Since becoming mum to four-month-old Kit (now a regular onesie-clad feature on her Instagram profile), the importance of being thoughtful when building not only tech, but also workplaces, has come ever closer to home.
"It's not just about gender diversity or racial diversity, it's also about age, it's about mixed ability — particularly for me having had a son recently who's only got one hand. I'm really passionate about that space too, and I did not put enough time into thinking about that, and I feel terrible now."
Over time, she says, Campus woke up to many things — like avoiding beer and pizza evenings every night of the week — but still, it often takes "someone with lived experience" to point out some things. Most events, she now realises, were held in the morning or evening: making them all but useless for parents. "Unless you have teams that reflect the customer base they're working for, you're going to miss out on things."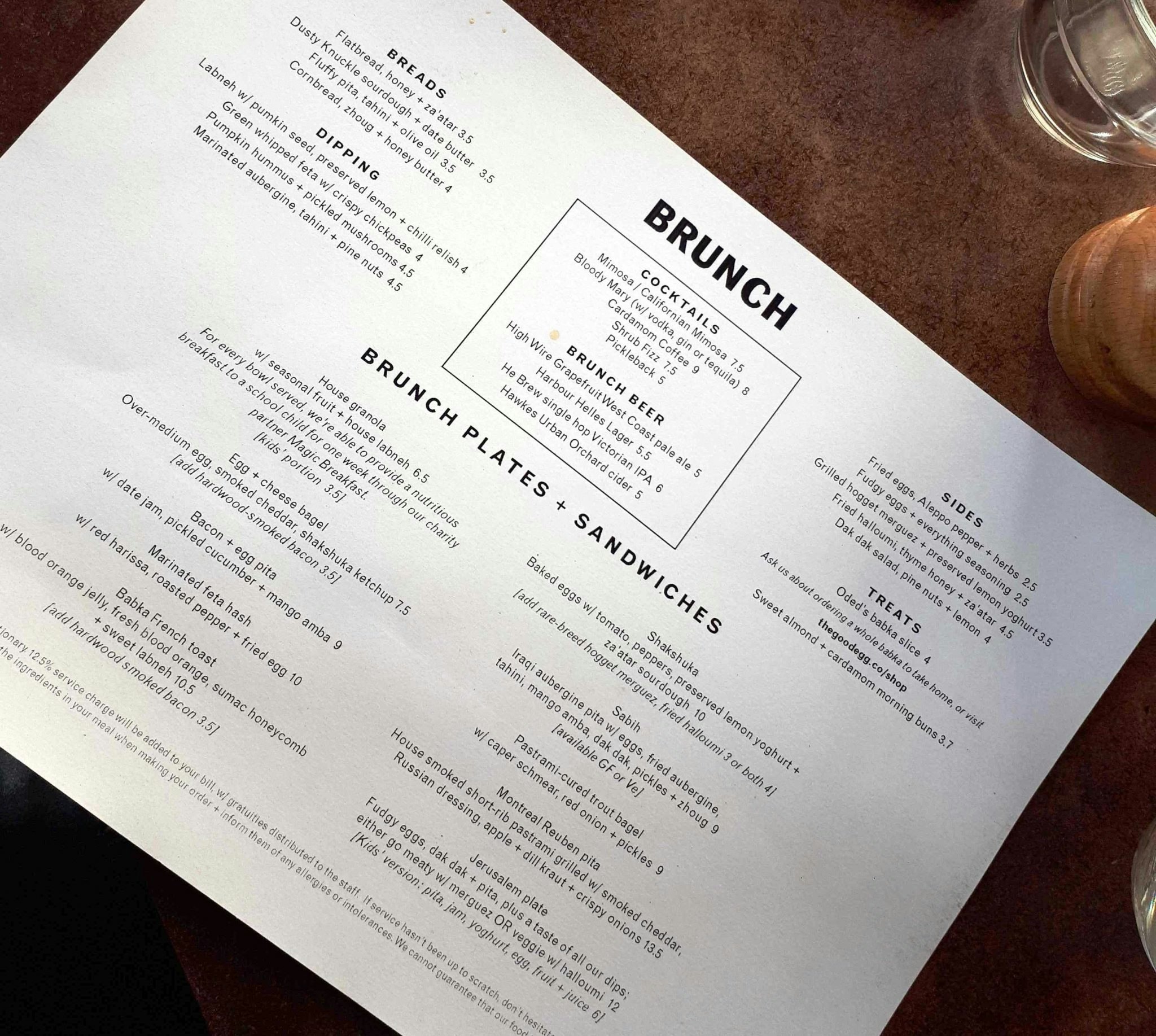 There aren't many people who can order a decaf coffee with cardamom syrup and oat milk while credibly talking about the challenges of diversity and opportunity in tech. And yet, despite having found her latest job at an "unconference in Hawaii" and recently organised a Californian "retreat" for tech folk, Drinkwater manages to be impressive but not alien.  
She grew up in Worcester, a small British city, hungering for vintage clothes and finally finding others who shared her passion when a magical thing called the internet came along. (She's still into the kind of clothes that let the folks in Silicon Valley know she's British, she says, tucking a zebra-print puffer jacket back onto the bench beside her.) Her love for technology — and communities — never really went away after that.
She's recently helped set up "the world's smallest coworking space" — the Kiln, in Worcester — and joined the board of YSYS, a London-based startup community run by Deborah Okenla. "You look at leaders like her and all you have to do is push them forwards."
Unsurprisingly, Drinkwater has a whole lot of mentees, past and present. "I tend to prioritise underrepresented founders as a whole. First of all because they tend to seek me out, and second of all because founders who are already massively well networked don't need me in the same way."
Picking just who to help out comes down to three things: "Do I really like the person? Do I really like the company? Do they really need help right now?"
Friends and family have helped countless founders get started, but it's not a realistic thing for most of us at

all.
Drinkwater has a quick nibble of her sabich — my shakshuka is long gone — and is fired up on another subject: the idea that everyone can simply ask "friends and family" for a first round of funding. It's ludicrous, she says: "For me, coming from a low income background — for most of us — that's just not an option."
"It's small things like that — linguistic changes — that we need to make [in how we talk and think about startups]. Friends and family have helped countless founders get started, but it's not a realistic thing for most of us at all."
She's enthusiastic about how things are changing, however. "I'm really encouraged by the fact that the conversation around diversity has expanded," she says, pointing to the launch of the Backstage accelerator for underrepresented founders in London, and Diversity VC and Atomico's diversity and inclusion handbook.
"The challenge still is that it's on the VC side," she adds: there are still very few VCs of colour, and angel networks are not as diverse as they could be.
"We need to put more effort behind practical solutions and more effort behind things that don't feel tokenistic."
So what is Drinkwater doing now she's on the other side of the table at Omidyar Network, with funds to invest?
"I get really excited by helping someone get started," she says, keen to point out that she's only just returned from maternity leave and is still learning the ropes (of parent- and investor-hood). "But you can never invest in as many things as you want to. You have to always be saying no — and I'm not good at saying no."
Yet having watched hundreds of founders at Campus find funding or flounder, she's got a good sense of the kind of people who merit investment, and saw first hand "the importance of just getting it done".
The founders who succeed are the ones that do what they say that they'll do and are relentless about

it.
"It really struck me when I was there that the founders who succeed are the ones that do what they say that they'll do and are relentless about it. There's a certain level of determination and grip that founders who succeed have — and it doesn't matter who they are, where they're from, or their age — all that's irrelevant — they just get it done. No excuses, ruthless prioritisation."
In this category she'd put people like Sharmadean Reid, founder of beauty tech platform Beautystack, who's "always learning" — and also Hiroki Takeuchi, cofounder of payments firm GoCardless, who returned to the company after a life-threatening bike crash.
"The resilience of that I can't even imagine," she says. "He's also just a really nice person: in the early days of Campus we had a dearth of founders who'd come and share their knowledge, and he always said yes."
Which, she realises, contradicts her point about ruthlessness — but leads her onto another observation: "People are everything".
"I've got a regular breakfast I go to with other female founders and VCs, and if I think about what we always talk about, it's nearly always people. A bad hire, a clash of two personalities… it kills companies so fast."
On the flip side, I say — to give Drinkwater a chance to eat, before the waitress heads over to clear our plates — there are those startups like green energy provider Bulb whose employees seem so proud to work there that they wear branded merch out and about. Smart founders invest in people, she nods: "You want to be the company whose employees are wearing their t-shirts because they love what they do."
Early on though, companies don't really have enough employees to use them as a litmus test. When a startup isn't much more than an idea, she says, she's looking at founder's values. "Do they walk the walk or just talk the talk? Do they put their money where their mouth is?"
In short: "Are they a good egg?"