The 400 students at a Viktor Rydberg middle school in Sundbyberg in Stockholm are about to be given a new tool to get ahead – they will soon be taught by artificial intelligence.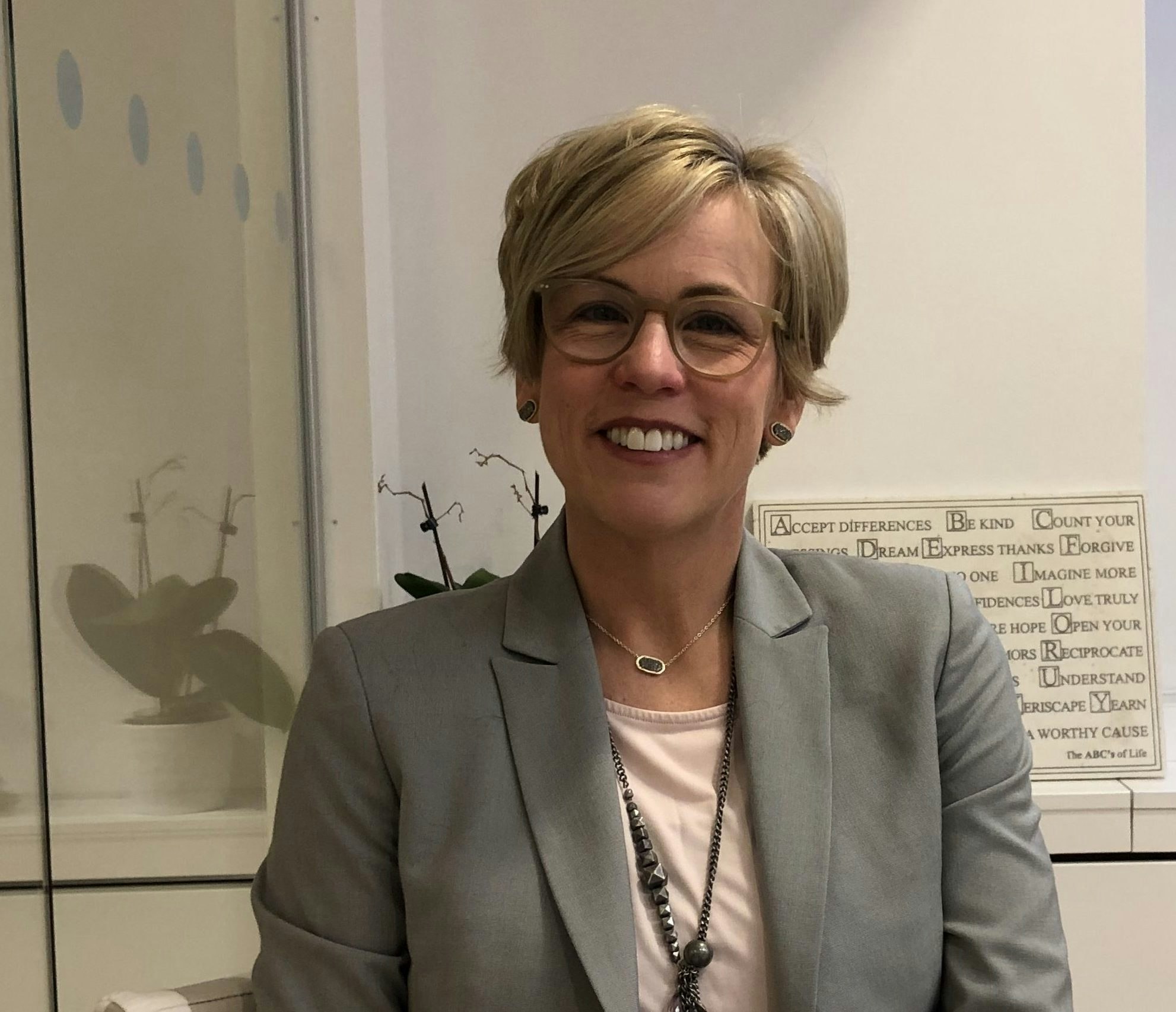 The school is on track to later this year be the first official school in Sweden to trial the technology of Stockholm-based startup Sana Labs, which uses machine learning to personalise online education.
"When he offered us to pilot, I jumped at it. Yeah, we want to try", says Kristy Lundström, the executive director of the Viktor Rydberg foundation, talking about the CEO of Sana Labs, Joel Hellermark.
Sana Labs' platform, which existing digital education tools can plug in to, is designed to use a student's individual learning style and abilities to help them improve faster – be it in maths, languages or anything else.
The company is hoping to ride the wave of the rapid digitisation of the global education market – expected to be worth $30tn by 2030, according to Holon IQ – and believes that this digital shift will lead to more demand for personalised learning.
Sana Labs was founded in 2016 by Joel Hellermark, then a student at the Viktor Rydberg high school, where Lundström was principal.
"Joel was always a special student and at that time he was already interested in personalised learning, says Lundström.
"In school, you have students in the same class who are at different levels, and generally speaking, you teach to the middle. That is not what we want and that is not the intention of the curriculum at all, but with analog teaching that is what needs to happen. We tried to personalise it and it got better but it was still a bit stiff. Then Joel started to think of how technology could make it even more customised", Lundström says.
Speaking to Sifted this week in Stockholm, Hellermark says he got interested in AI as a 13-year-old when the Stanford professor Andrew Ng's machine-learning courses on Coursera became available for the public. A couple of years later Hellermark had built a video recommendation system based on artificial intelligence.
"We built it to large scale and in parallel I started to look at what one could do with education, using similar machine learning techniques," Hellermark says.
We have been able to turn those breakthroughs to our advantage to be able to scale more

effectively
Three years later the platform handles millions of recommendations of customers including educational textbook company NE, a global language learning provider, as well as a couple of unofficial large customers in the US. At present Sana Labs platform is used mainly for maths, languages and general test preparation but in the end, the goal is that all subjects should be able to use the platform.
"When I was younger, it was about solving complex problems for hundreds of millions of people. That is also where we have positioned the company; we are a platform where all the education companies can integrate their products. Our vision is to enable customisation of learning on a global scale," he says.
Fierce competition in a growing market
The edtech market is large and growing. For China, the AI-powered online education market reached $568m in 2017 and is expected to surpass $26bn in 2022, according to an iResearch report.
Eyeing this trend, VC companies have invested billions into the sector. The American platform Knewton, which is Sana Labs' closest competitor, has raised $180m. In comparison Sana Labs has only raised $2.5m.
Hellermark says that while Sana Labs has raised less money than Knewton, it is a serious challengers due to the older technology which Knewton is built on.
"Knewton was founded already in 2008, before a lot of the latest breakthroughs within machine learning. We have been able to turn those breakthroughs to our advantage to be able to scale more effectively."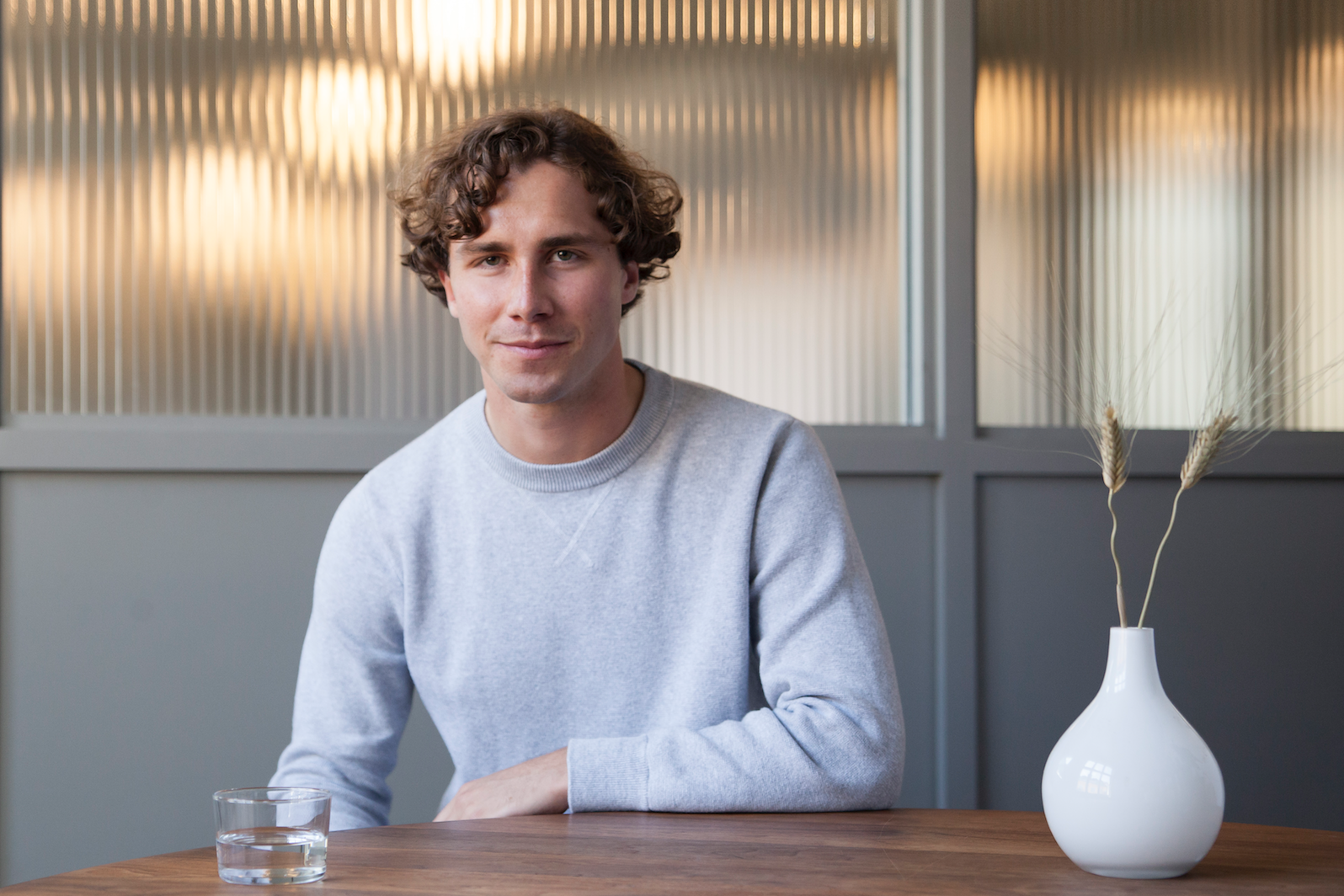 Hellermark tries to explain the way the Sana Labs technology works as if I was an 11 year old, which for me, is a welcome solution.
"When a Swedish person is trying to learn English, the word "camera" only needs to be repeated twice since it is so similar to Swedish. With a word like "ubiquitous", you may need 15 repetitions," he says.
"Education is a myriad of such differences that you need to be able to capture in order to be able to model and then personalize education. The machine learning model is not limited to the number of patterns that can be captured."
Used open data from millions of students
At the start of Sana Labs, the company used large amounts of publicly available data from millions of students taking online classes.
By using the data, they could then see patterns that could be used to create a system that worked independently of whether the students learned maths, languages or even studying at medical school.
To understand the different layers of artificial intelligence, Hellermark draws a virtual picture. Below AI and machine learning, there is deep learning and by following that thread, you get to the neural networks.
"To a large extent we use neural networks, but we use the technology pragmatically that works best for the different scenarios, but for rich data sets with very complicated patterns then neural networks are most suitable."
Instead of hard-coding the rules, we learned the rules from the

data
The complexity of how humans learn was something Hellermark got interested in early on and to find out more he, as a 17-year-old, attended summer camp at Cambridge to get access to the best brain researchers within this field.
"It was then I came to the realisation that we still know so little about how the brain works, so instead of building the system on what we know about learning, we decided to use machine learning so that by using large data sets, we can identify how we learn. Instead of hard-coding the rules, we learned the rules from the data."
What has been the biggest challenge so far?
"We have tried to tackle technical problems where there hasn't been an apparent solution; there are a lot of problems that we solve for the first time, therefore there have been a huge amount of large technical challenges," he says.
"To optimise education is an immensely difficult problem from the outset due to small sets of data. That has been a huge number of obstacles since no one has developed a solution like ours earlier."
To solve some of these problems, Sana Labs have tried to use the latest breakthroughs within machine learning and hire some of the best AI engineers available. For Hellermark, the need to use the latest technology available is paramount.
"I spend almost all weekends reading science articles about AI to try to understand how we can use those breakthroughs," he says.
We want to be the "Intel inside" for AI education; there we want it to say "powered by

Sana
Viktor Rydbergs middle school is waiting for the textbook material from NE to be ready to test on their students, hopefully this year. Until then they provide some teacher panels to give feedback about the product. And Kristy Lundström is looking forward to the pilot starting for real.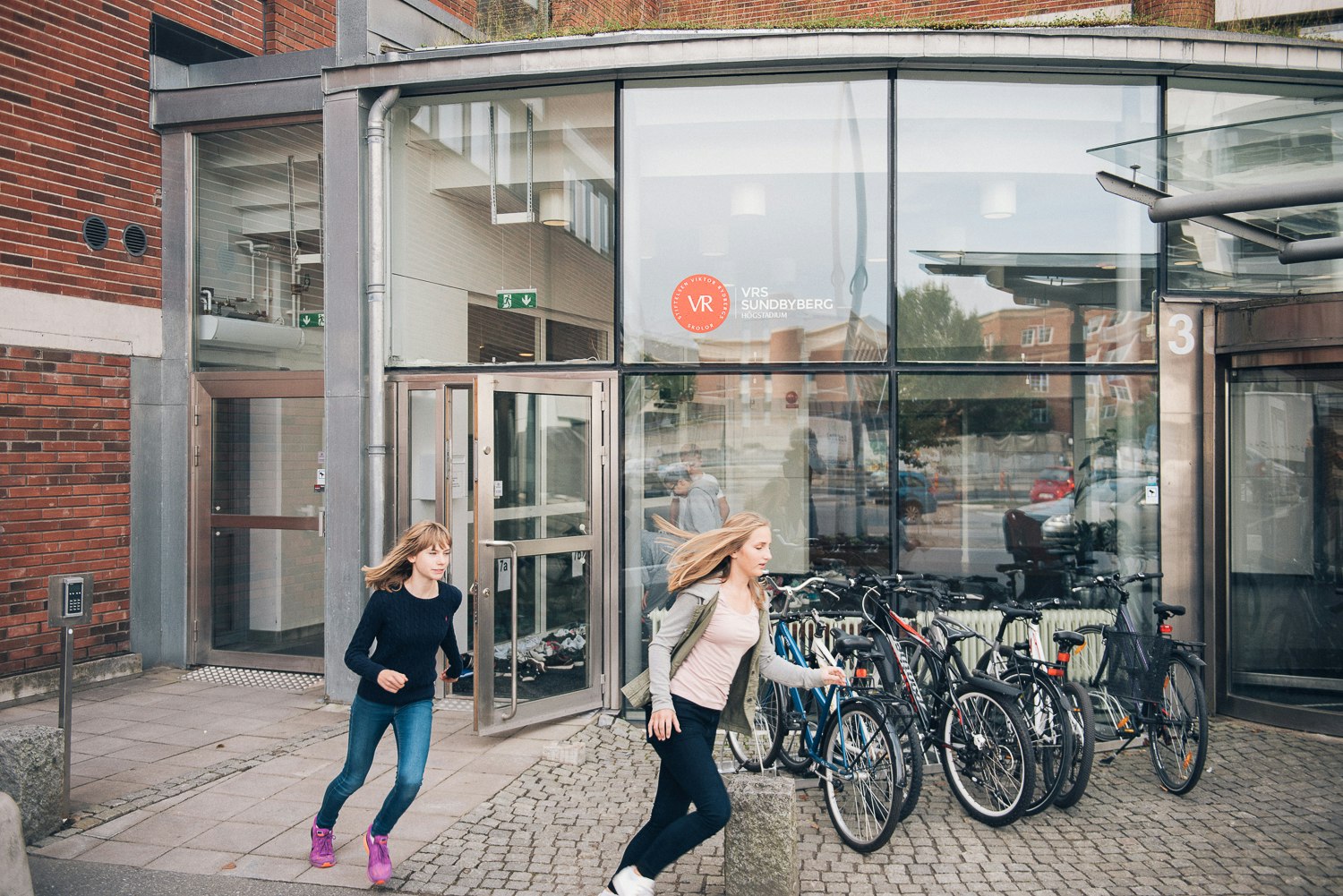 "I think there are really two benefits. One, it will give our teacher a less administrative burden so that they can spend more time with the students. We think there is a great opportunity here. The second benefit is for our students to feel that they are at the sweet spot of challenge," she says.
For Hellermark, the transition to personalised learning by using machine learning and neural networks will also benefit students that otherwise may fall behind.
"If you instead build a model that makes sure that the student always master 100% of the information, the ones that fall behind will not fall as far behind as previously."
Sana Labs is already running in the after-school programmes for Swedish company Anoto in South Korea. The results so far show that teachers are saving about a day a week, which was previously spent on correcting student work, says Hellermark.
"Ultimately, the transformation to individual learning will mean that there will be far fewer tests," he says. "The system will continuously evaluate the students' performance, and if you as a teacher are fed information about where your students' have knowledge gaps and how they perform in different subjects, tests will be unnecessary."
I spend almost all weekends reading science articles about AI to try to understand how we can use those

breakthroughs
The interest in personalised learning has been growing the last decade. Since 2009, the Bill and Melinda Gates Foundation has invested more than $300m to support research and development in the field. They have since been joined by Mark Zuckerberg's Chan foundation.
Hellermark has lofty goals for Sana Labs and to help personalise education for hundreds of millions around the world is still number one.
"I believe that within five to 10 years all the digital education will be personalised and use machine learning," says Hellermark. At that point we want to be the "Intel inside" for AI education; there we want it to say "powered by Sana".