A few years ago, Roxanne Varza received an email she wasn't expecting from French billionaire Xavier Niel.
The title was: 'Hello, Roxanne.' The body was: 'Do you have trouble with jetlag?'
"And I was like, a billionaire that I hardly know is asking me whether I have trouble with jetlag — where's this going?" says Varza.
It was heading towards a career-defining job: Niel asked Varza to lead a new project he was working on — to create Europe's largest startup campus. "We had a 20-minute meeting, where he's like, so essentially, it's this big building, I want to put 1000 startups in it, and I want to do this and that. You figure it out."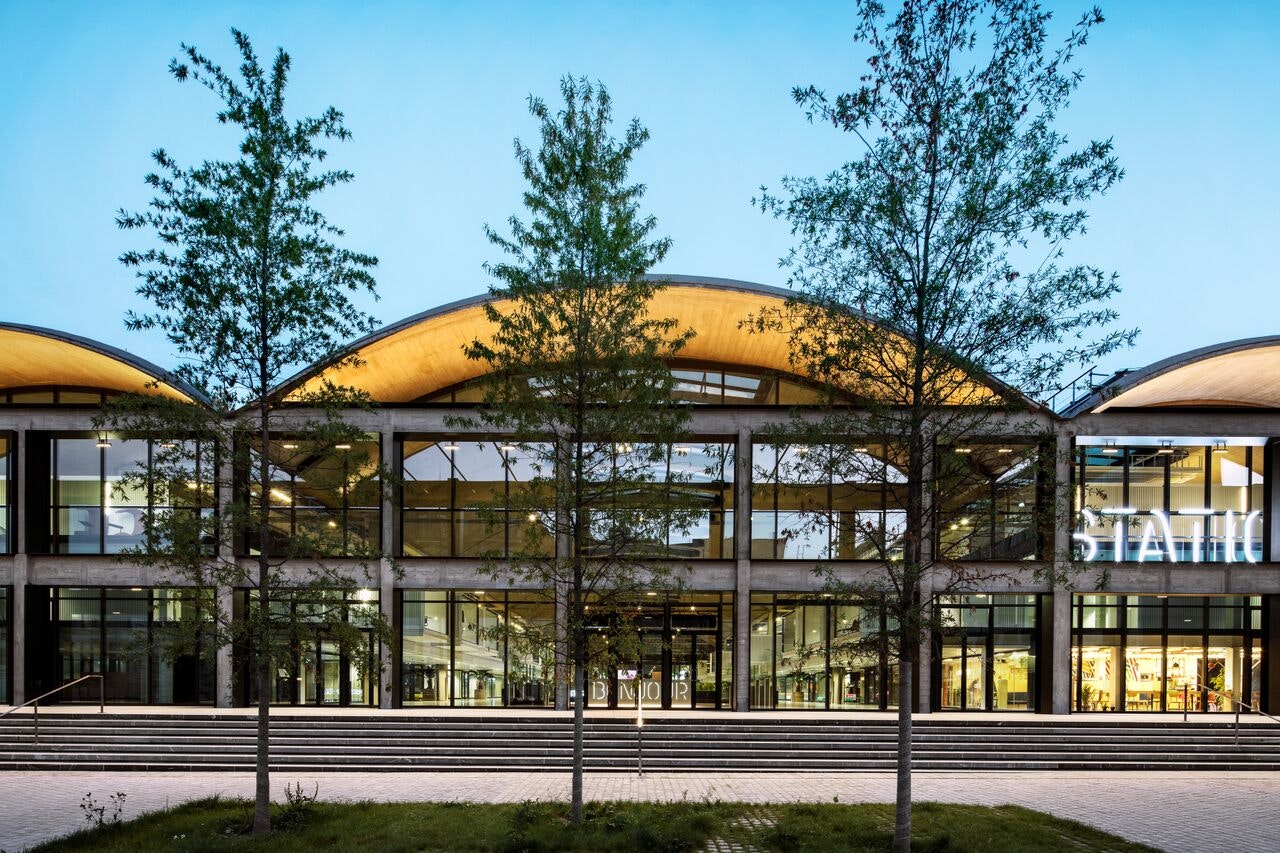 Several years later, it is 34-year-old Roxanne Varza who is the face of not just Station F — but, arguably, the entire burgeoning French tech scene. She speaks at major tech events around the world, has been a European Commission advisor, manages a team of around 30, and hosts the seemingly endless stream of dignitaries and celebrities brought to the 34,000 sq ft converted train station as part of the official Presidential Tour (which also includes the Eiffel Tower and the Louvre).
But is she more than a well-chosen face?
Why you?
Best not to ask her.
Roxanne Varza is pretty modest, as I realise over a simple (and oh so French) breakfast in a neighbourhood cafe in Paris' third arrondissement, around the corner from where she lives with her husband, Made.com founder Ning Li, and their young daughter.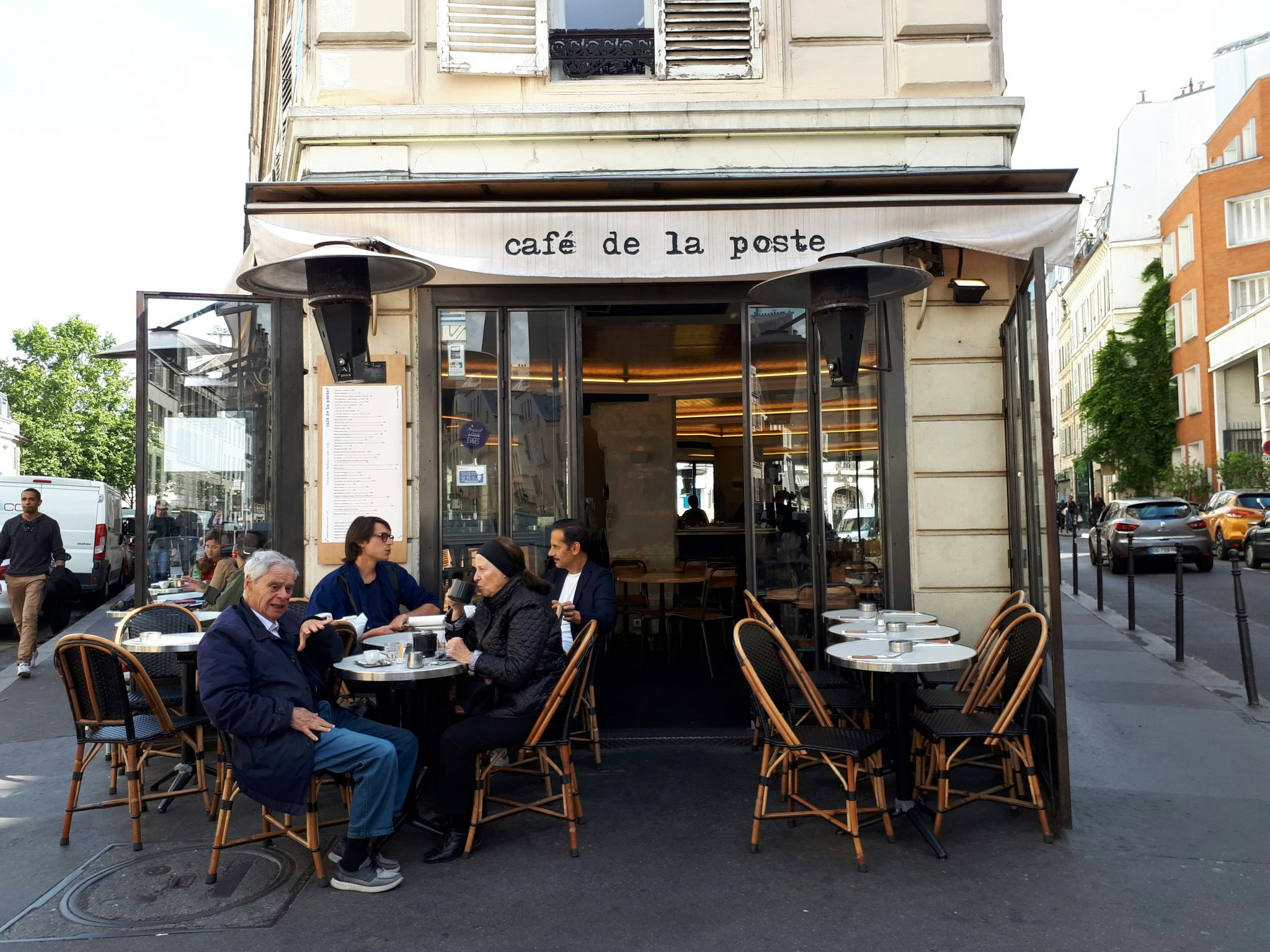 Why, I ask, did Niel pick her?
"I don't know!" she laughs (Varza smiles, a lot). "I imagine it reflects what he wanted this project to be about — I'm not French, I'm female, I'm probably an unexpected person to be leading a project like this."
I think that's somewhat underselling herself: shortly after moving to Paris from Palo Alto, where she grew up, she began blogging about tech and was swiftly hired as the editor of TechCrunch's French site. She also worked in comms for two startups in the early 2000s, and then joined Microsoft in 2012 to design and run its startup programmes.
The fact that someone from Silicon Valley had chosen to move to Paris to be involved with the local startup ecosystem is also important for Niel, she adds. She's also recently become a (proud) French citizen.
Sifted Newsletters
Sifted Newsletter
3x a week
We tell you what's happening across startup Europe — and why it matters.
  View this post on Instagram   A post shared by STATION F (@joinstationf) on Jun 21, 2019 at 11:38am

PDT
"We have a lot of visitors that come from around the world.' (Recently, Twitter founder Jack Dorsey, Ukrainian President Volodymyr Zelensky and the CEO of Samsung, to name a few.) [Niel] would often present me as, 'Roxanne is born in Palo Alto, Silicon Valley'. And I think that was probably an important element for him: 'She loves Silicon Valley. And she's here'."
What's in a name?
There is one thing Roxanne Varza will take credit for: the name. Not everyone is a fan — but it could've been so much worse.
I was like, 'It will never work; if we want it to be an international project, we have to change the

name.'''
"I remember we had a fight about the name with Xavier," she says, sipping her coffee. "The building is a historical monument so it had another name — it's called Halle Freyssinet. And I remember I went to a conference where I put that on my badge as my title. And nobody could say it, and I was like, 'It will never work; if we want it to be an international project, we have to change the name.'''
Niel's response to the name they chose? "'No one's ever gonna call it that."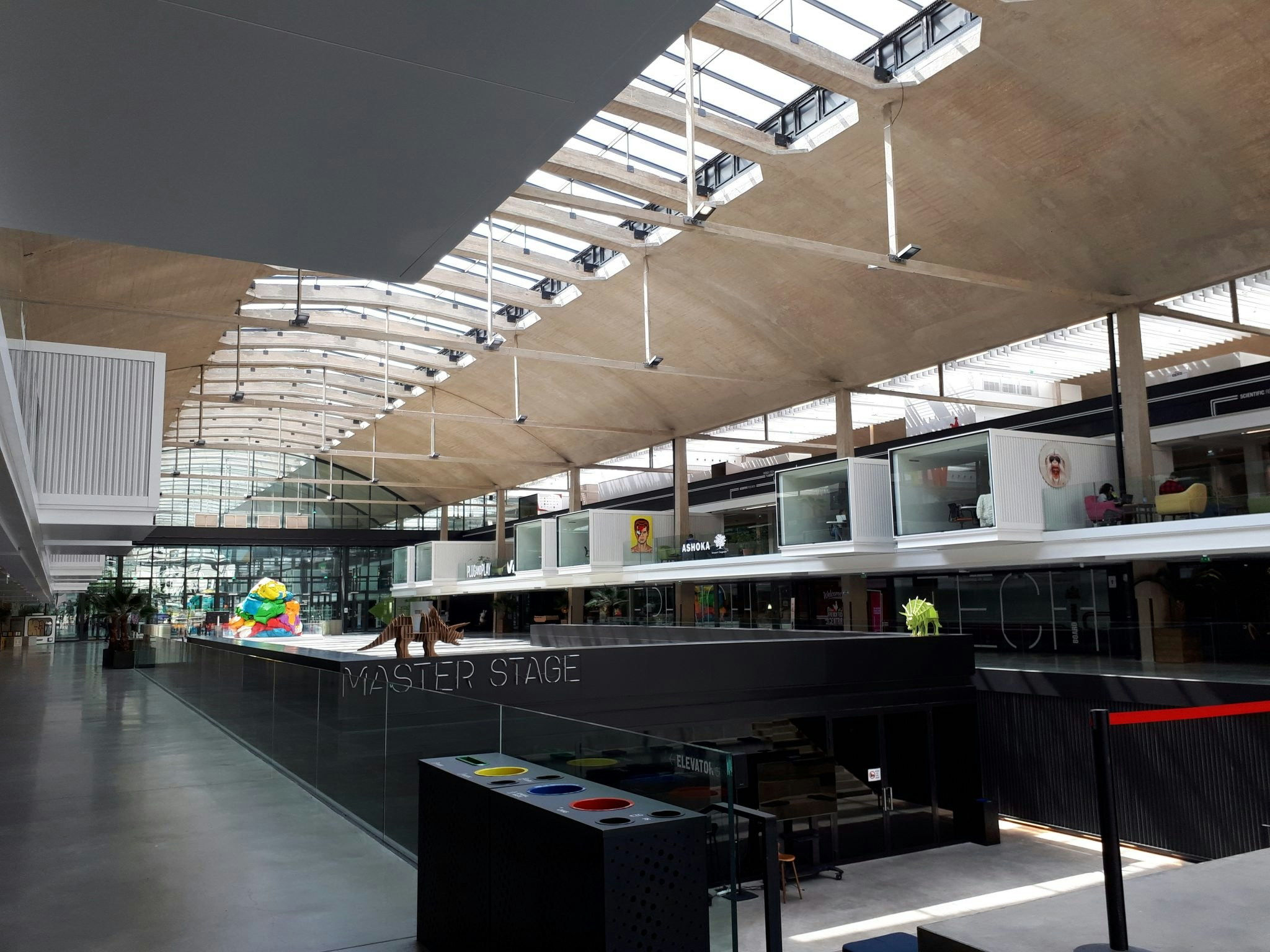 Varza says she also pushed for all Station F's communications to be in English. "I think [Niel] hadn't quite grasped how important that was to the project," she says. For legal reasons (this is France) the website and signage in the space has to be in both English and French, but internal communications are all in English.
"[Niel] didn't hire me for my French," says Varza — although, according to her team, it's pretty fluent (aside from some construction-related vocabulary). "He hired me to speak English, so I was going to insist on that."
Turning two
This Thursday, Station F celebrates its second birthday. It hosts 29 corporate startup programmes, 1013 startups, an enormous food hall and will imminently open its coliving space. It makes money from space rental (desks, private offices, events and restaurants) and from corporate partners, and is on track for a "balanced cheque book" this year.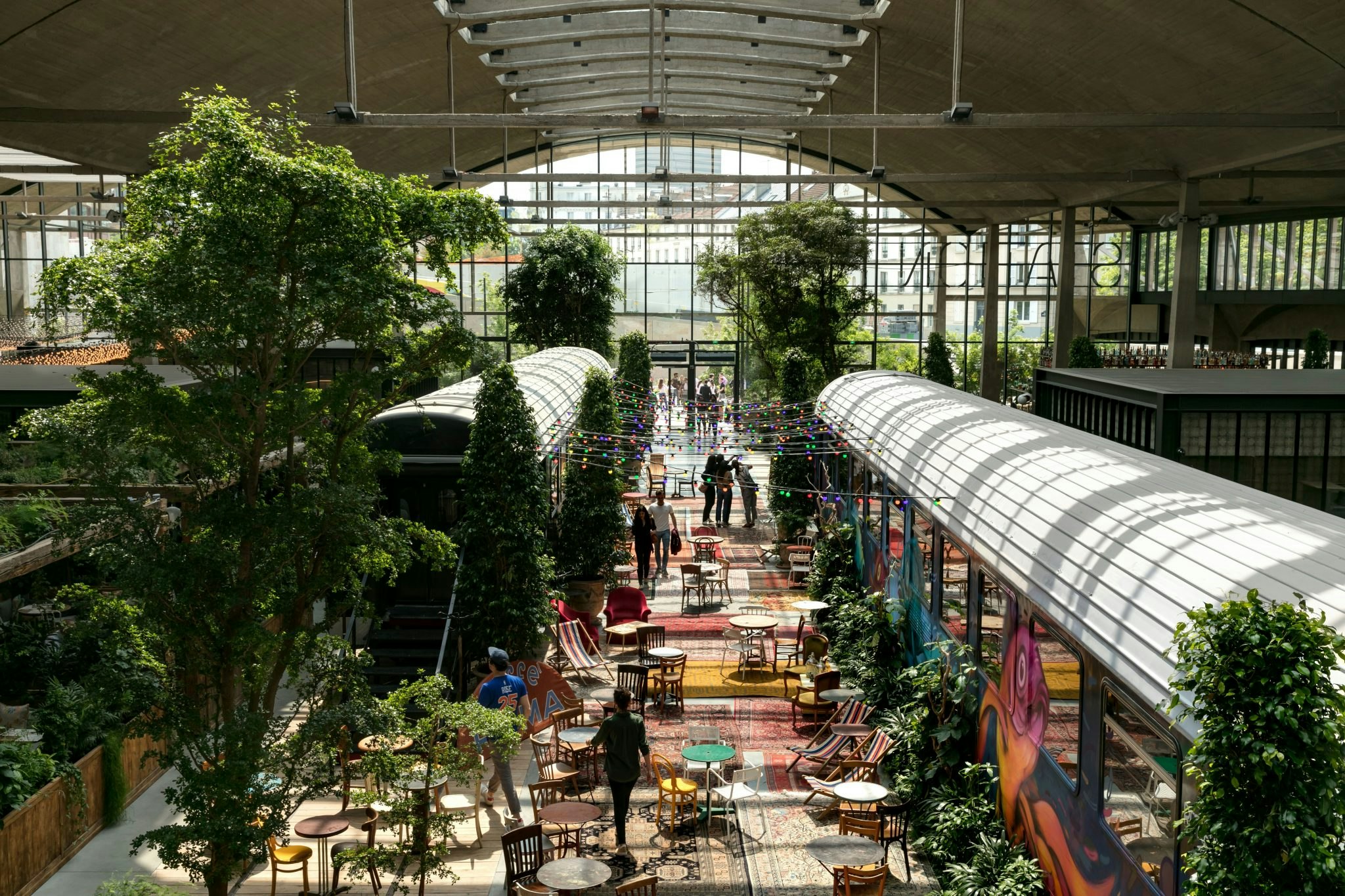 "I didn't expect it to happen so fast, at such scale," Varza says. She's learned a lot about leading a team, hobnobbing with royalty and dealt with far more of the "crazy funny stories" that come with managing a physical space than she realised when setting out — like the time when somebody peed on the security fobs at the entrance to the building.
Yet despite all the fanfare, it is still early days for Station F.
It runs two year-long startup programmes itself — the Founders Programme, and the (free) Fighters Programme — and neither is perfect, says Varza.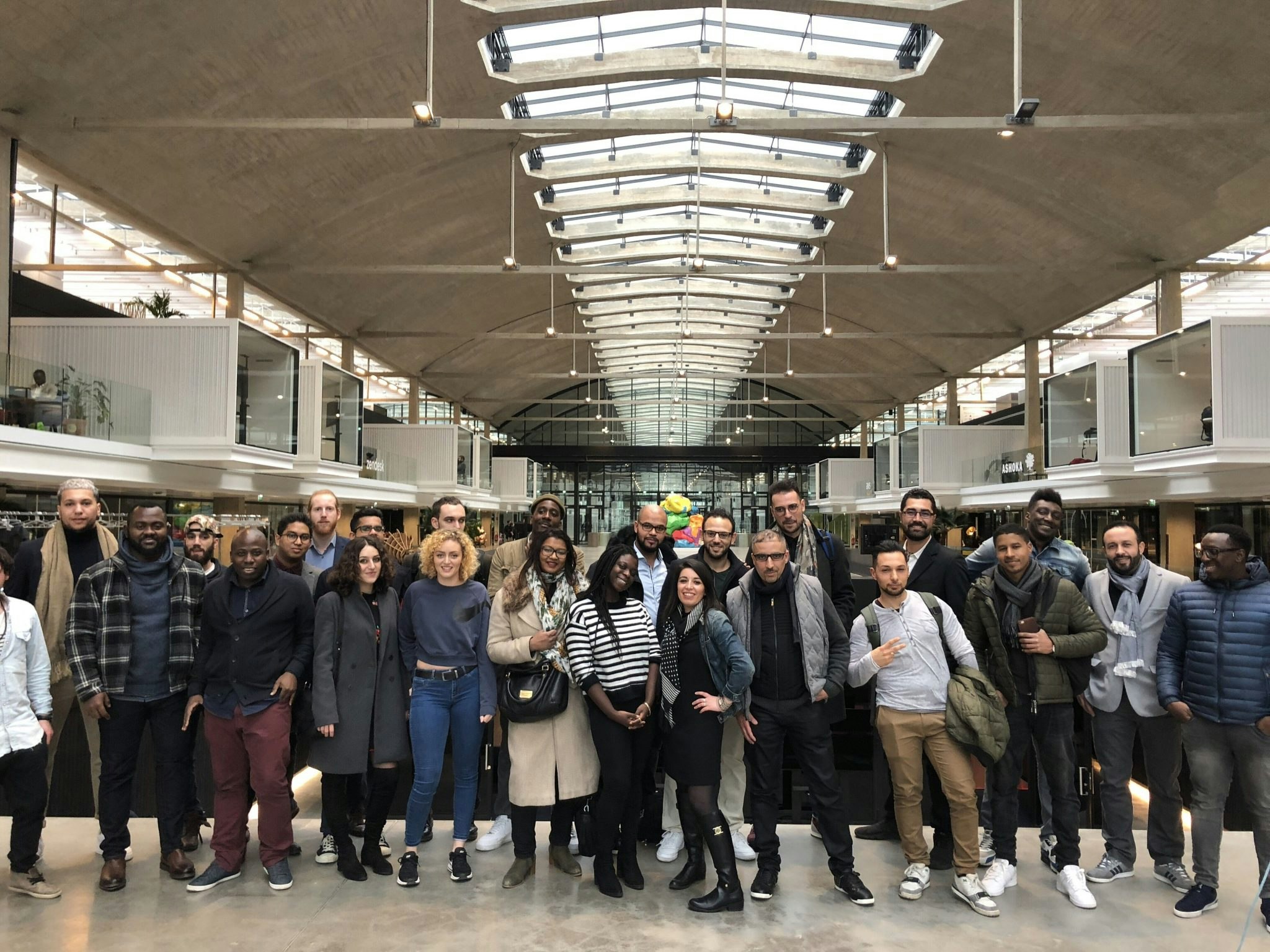 "We're in the v1," she says, of the Fighters Programme, which is designed for underprivileged founders. (It was something Niel was "adamant" about from day one, she adds.) "I think it's probably going to change over time. When we launched it, it was really just a test, to learn."
Rather than defining what made a "fighter", Station F gave examples — "we said, you can be without a diploma, you can be a refugee…" — and asked applicants to pitch themselves: "If you think you deserve to be here, for a year, for free, tell us why."
One of the founders on the first cohort of 13 is an ex-offender, who's now using his experience as a carjacker to stop others doing the same, another was once homeless. The "fighters" are mixed in with the 200 members of the Founders Programme, who are all also working on early-stage businesses.
"The fighter is the one that's really kind of pushing people along, shaking things up," says Varza. "We had one fighter that wanted likes for his Instagram or something like that. And he literally went around to every single person on campus and was like, 'I'll wait, you can like my application, I'll wait. Everybody had to click like, and he generated several thousand likes'."
"A lot of [other] founders are not as scrappy about how to get things done."
The fighters do, however, "need a bit more guidance than we had imagined" on areas like funding, communications and hiring, she adds — so Station F has added monthly check-ins, and dedicated workshops for them.
The blank canvas
Back when she was offered the role, with no team and no job description, Varza herself had plenty to figure out. "It felt super empowering but also super scary," she says.
Try to recruit a lot of hunting

dogs.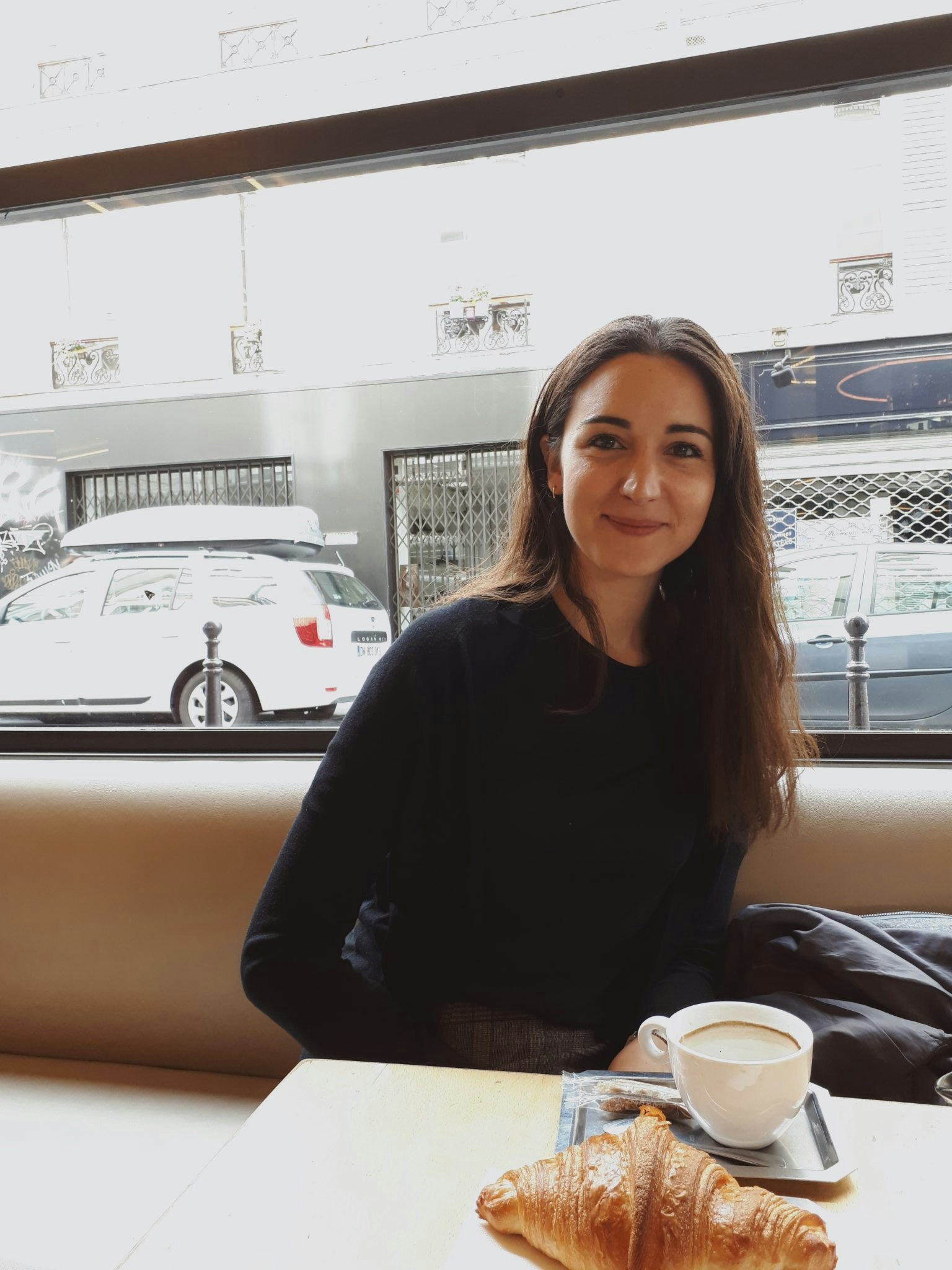 A great piece of hiring advice came from her husband, who she tends to avoid talking about startups with these days (Li has recently founded a beauty business, Typology). "He said, there are three types of people. The little bunnies, the crazy dogs, and the hunting dogs. The little bunnies are people that just do the task, but they don't really go beyond. The crazy dogs are super competent, but they don't follow your guidelines at all. They want to do their own thing. And then the hunting dogs are people who understand what you want, they're super competent, and they just they go for it. He said, try to recruit a lot of hunting dogs."
Another memorable conversation, when Varza was working on the idea for Station F, was with the founder of French tech business Algolia (now a 300+ person team). "He did not like the idea of Station F," she remembers. "He was like, 'I'm never going to go there. And let me tell you why. My company is 60 people. I really want my brand, I don't want to be competing with people around me for talent...' He really broke it down for me, and that helped me understand the disadvantages of being in this kind of space — and what kind of company would actually benefit. That was the most beneficial meeting I had, by far."
After speaking to endless founders, discounting dozens of stupid ideas (a spa for startups, a Google bus), visiting other workspaces and coworking sites — from Google Campus in London to The Factory in Berlin, and the Box headquarters in Silicon Valley — Varza decided to focus on a specific set: startups under three years old, with under 15 employees.
An angel
More recently, Roxanne Varza has been learning about a new part of the startup ecosystem: angel investing.
She's one of the 12 members of VC firm Atomico's angel programme, which means she has €100,000 of Atomico's money to invest in at least two startups over the course of the year. It's made her see startups in a whole new light, she says, as she picks at her croissant, which has finally arrived.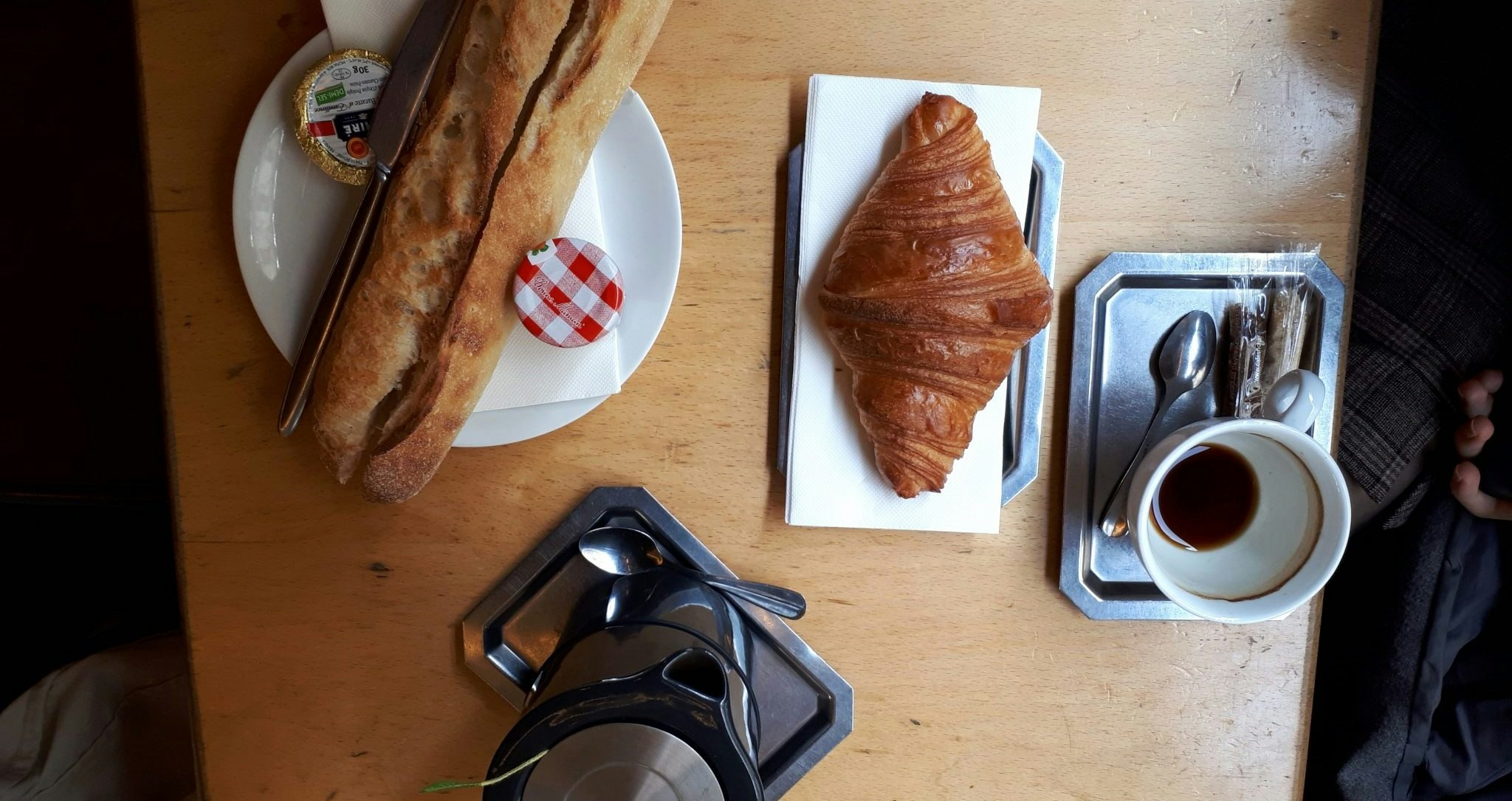 "This is a startup I'm going to be associated with. So what does that say about me? What does it say about what I care about?"
She's also become much more interested in how other investors react to "cool" companies she's met: "[Sometimes] they're like, 'Are you kidding? They haven't done anything for six months.' And I'm like, 'Okay, never mind'."
Varza has just made her first angel investment (after a little "pep talk" from Atomico partner, and prominent angel investor, Sophia Bendz). "I thought that to really make a dent in a company, I have to give them a sizeable check. And [Bendz was] like, 'No, as an angel investor, it's better for you to do a lot of tiny investments.' And so once she said that, to me, I'm like, 'Okay, I'm going to stop really worrying about what to invest in and just go for it'."
It's a female-founded company, based in Station F — but that's all Varza will let on.
Changing things up
Roxanne Varza has been involved with — and launched — initiatives to shake up the startup ecosystem for years. In 2010, she founded StartHer, an organisation which supports women in tech, with VC Mounia Rhka. Back then, nobody gave a damn about diversity in tech, she says, so she's happy to sit on endless diversity panels — if only because it's a sign change is coming. "I've seen it go from people don't care at all, to now [at least] we're talking about it."
She's still got her gripes with the startup ecosystem: the lack of founders from underprivileged backgrounds (hence the Fighters Programme), often repeated excuses for not having a diverse team, the "bro fraternity culture" of much of the VC world.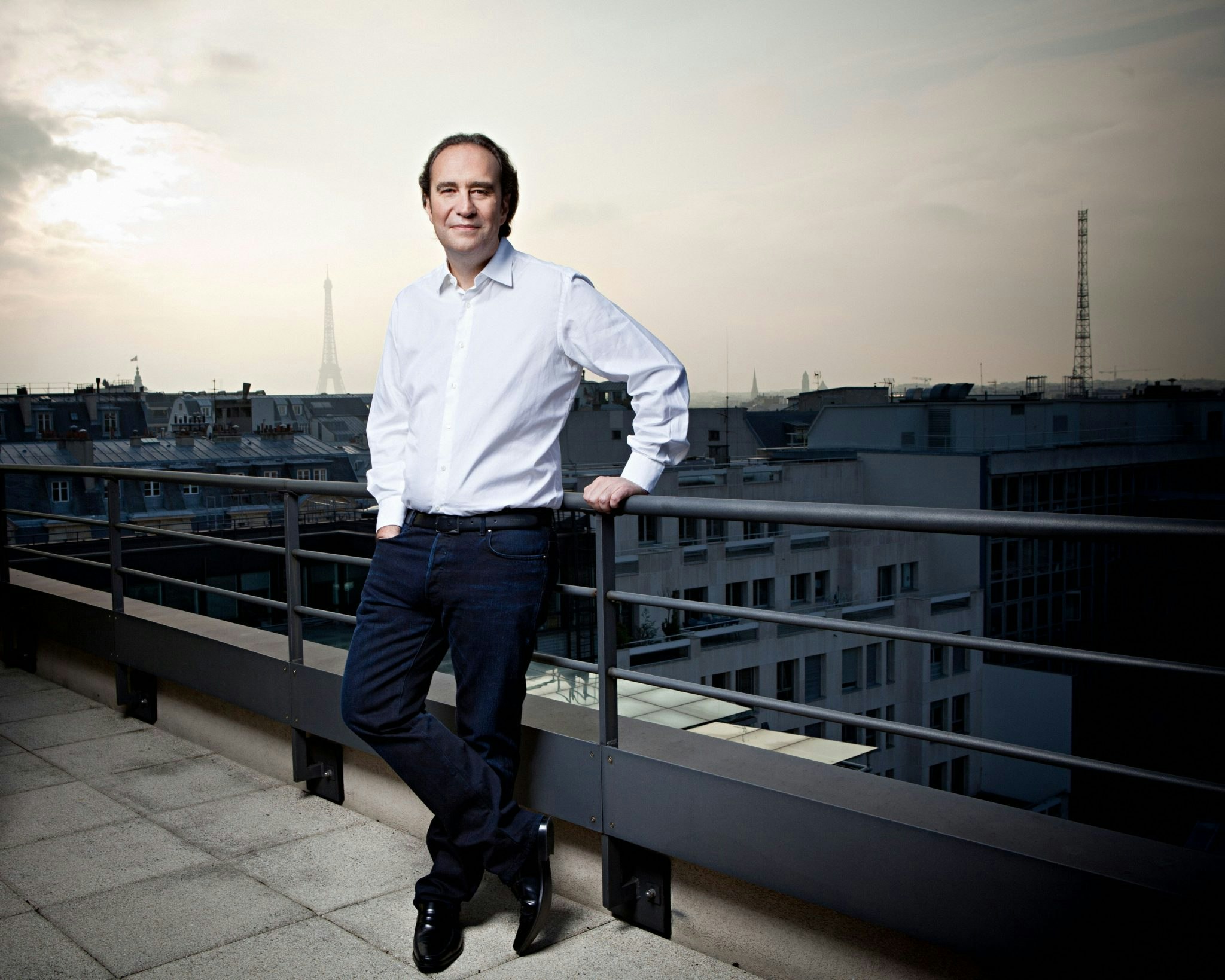 And that's no surprise: she's a young woman, in tech, who's experienced all the usual crap.
A year into running Station F, she remembers being brushed aside by some French politicians while Niel was giving them a tour of the site. She thinks they'd assumed, because of her gender, that she was "an intern, or a translator".
"It's annoying, but it doesn't stop me doing my job," she says.
Imposter syndrome is no stranger, either. She says she used to be self conscious about not being French. She says she wasn't sure she had what it took when she was first offered the role at TechCrunch. And she deliberately dresses down when important people come by Station F: "If I wear jeans and tennis shoes, I feel a lot more comfortable because I feel like I'm not trying. You know, it's just me."
She's like, well, the rest of us. She's just on a much, much bigger stage.
Disclaimer: Xavier Niel is an angel investor in Sifted through NJJ Capital, an investment vehicle he controls.