Every six months, João Cardoso gathers the Lovys C-suite for one particular task — choosing the next rotating co-CEO. 
About 10 people meet in one of the bright glass-windowed offices of the workspace Lovys shares with a few other startups in central Paris.
Cardoso, cofounder and permanent co-CEO of the Paris-based insurtech startup, proposes a few internal candidates, selected based on the present needs of the company, and the candidates' performance and seniority. The C-suite consults and the names are put up for a vote. 
"So far, nominations have been very consensual," says Cardoso, who's now had three co-CEOs — and formalised the position at the end of 2021.
"We were initially afraid of doing it," says Cardoso — and his investors were also unsure. But there's no way they'd go back now: "The rotating co-CEO really created a sort of before and after in the firm."
What does a rotating co-CEO look like?
At Lovys, the rotating co-CEOs are in place for six-months — and maintain their usual responsibilities throughout. During their stint as co-CEO, each creates and manages a project related to one of four core areas for the company — people, strategy, execution or cash.   
António Pacheco, CFO at Lovys, was one of the first informal co-CEOs. During his time as co-CEO, he set up several departments — including HR and admin, legal and partnerships — and also played a big role in fundraising.   
João Janes is Lovys' CMO and current co-CEO. He's based in the Madrid office and took on the role in January this year. He's merging the marketing and partnerships departments to create a broader distributions department. By doing this, he says, both departments will "work faster and learn with each other, while leveraging each other's strengths". 
Sifted Newsletters
Startup Life
Every Wednesday
How (and how not) to run a startup.
👉 Read: Founders, you don't have to be CEO
He's also working on making Lovys more attractive, both to its clients, and to its own employees, by focusing a lot of his efforts on corporate culture building and sustainability.
The biggest challenge, he says, is time management; balancing his co-CEO project with his ongoing responsibilities as CMO. 
Janes and Cardoso have weekly meetings where they discuss the status of the project Janes is leading. They also have a separate weekly meeting dedicated to marketing and the CMO-related topics of the week, where other senior team members may be present. 
The rotating co-CEO doesn't have the same decision-making power as the permanent co-CEO. For Cardoso and his team, it was not about adding a layer of bureaucracy, or a second pair of eyes looking over the same thing. 
"We need to see this position as an opportunity for the most senior people in our teams to step up and have even more empowerment and autonomy," says Janes. "I'm now collaborating much more with other departments, and that will make me grow."
Culture is key
The Lovys team is currently made up of 119 people, spread out across France, Spain and Portugal. Cardoso wants each of them to see the dream he has for the future of Lovys — and to do that, he wants them to feel involved and valued.
"We don't want our startup to feel as if we are in a monarchy," he says.
"Typically, you sort of associate the startup with the CEO — 'Tesla is Elon Musk' — I mean, come on, there must be thousands of incredible people in there to make those things happen," he adds. 
👉 Read: Dear Sifted: What should I do? My CEO wants to fire me
During their co-CEO term, employees say they get to see a different perspective, and gain a more comprehensive understanding of the dynamics of the business. 
"I think it gives you a lot of compassion," says Janes, reflecting on his own term. "The teams are happier in the sense that they get to spend more quality time with someone that has a CEO position."
It also gives the co-CEOs more empathy for the struggles faced by a permanent CEO, he says. "You get to share that perspective with others." He says he now often starts meetings with other departments by explaining what the current managerial level problems are.
He thinks this model increases not only the creativity and utility of the co-CEO role, but the long-term sustainability of the company and its leadership.
"There will be new co-CEOs with this type of mindset," he says. "It's a very interesting way to create an environment that's at the same time very ambitious and very collaborative, which is very hard to find."
Cardoso says it's still early to share concrete numbers showing the effectiveness of the model — having only just been implemented formally at the start of the year — but he is working on documenting the position and seeing how it develops. 
"I'm sure that there will be an impact, because I think everything that changes the culture has an impact on the numbers," says Cardoso.
He says even just the announcement that the position would continue indefinitely " had an improvement in terms of overall culture and overall perspective of people." Right away, people started going up to him and openly discussing and imagining what different employees would look like as co-CEOs and what they could do for the company.
Can rotating co-CEOs help companies as they grow?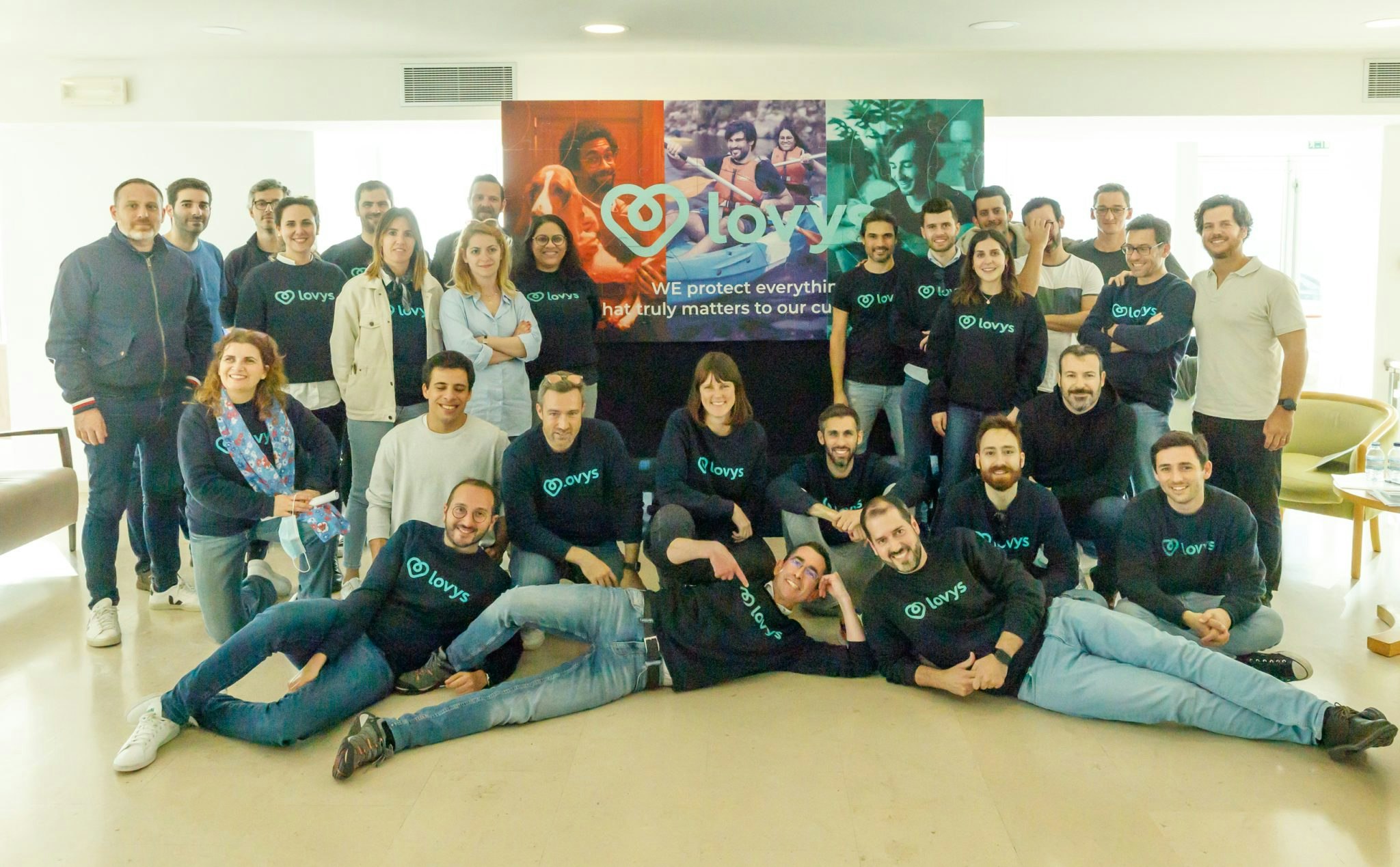 Cardoso and Janes are both confident that the rotating co-CEO model will only prove a strength as Lovys scales up. It may even help Lovys face some of the problems typically encountered by companies as they expand. 
"I think the bigger we get, the more sense this makes," said Janes.
👉 Read: How do non-founder CEOs prepare for the role?
By rotating the co-CEO depending on what the company needs at a given moment, rather than centring on an individual CEO with one kind of vision or area of expertise, Cardoso hopes to make the company more flexible and adaptable. 
The way he wants to do this is by playing to the team's strengths, bringing them forth when they are most useful for the company as it grows.
This system also may help prevent the brain-drain phenomenon. When employees feel valued and have a shot at moving up and across their company, it's less likely they'll be drawn to another company.
"From an individual standpoint, you make sure that people are growing a lot, much more than they would in another company," says Janes.
For Cardoso, having a counterbalancing figure with a different perspective who changes every six months also helps him avoid blind spots. 
"Everyone sees things that I am not able to see," he says. "The more I can bring those perspectives together and make sure that those insights are turning into actions, the better for the firm."
Renée Bertini is a freelance journalist currently studying at Sciences Po in Paris