Joel Watt studied accountancy, but pretty quickly realised it wasn't for him. So he packed his bags and moved back to the tiny town in northeast Scotland where he'd grown up, remortgaged his parent's house with a cousin and started a business. A fish factory to be exact. 
The two bought fish in Scotland and exported them to France. The business scaled quickly, but they were soon hit by the inefficiency of the industry. 
"It took us 14 processes to buy and sell a fish. You put it in a WhatsApp group, then you put it on a white board, then you invoice it, etc.," says Watt.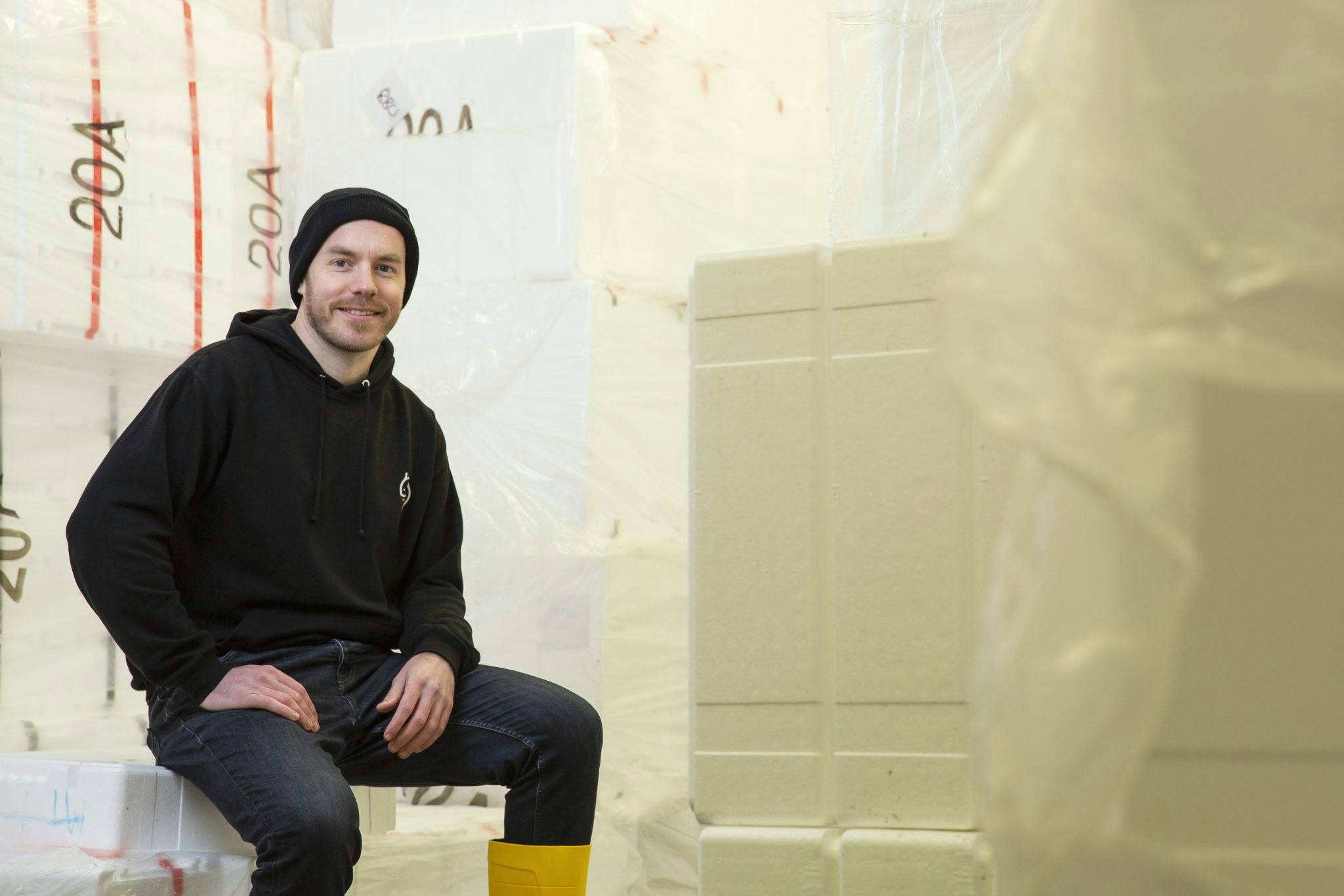 The seafood industry is enormous — more than €140bn worth of fish is traded in Europe each year — but it's a sector largely untouched by tech and innovation.
To try and streamline its processes, Watt's factory developed a software system. Quickly, neighbouring factories wanted in on it, and they began trading fish for other companies online too.
That evolved into Rooser, a seafood trading online marketplace. Watt then left the fish factory to build the platform full time.
Fast forward three years and the startup has just raised a $23m Series A round from Index, Google Ventures and Point Nine Capital, and is now active in 13 countries across Europe. It's also reeling in top tech talent: its COO is Erez Mathan, former COO of GoCardless, and its CTO, Thomas Quiroga, previously founded digital agency Beyondr.
How Rooser works
The seafood supply chain is split into four stages: the fishing boats that catch the fish; the processing plants that clean and prepare it; the wholesalers who buy it and sell it to shops; and those shops that then sell it onto consumers. 
Sifted Newsletters
Climate Tech
Every Thursday
The green transition is underway — meet the startups driving it.
Rooser is focused on the transaction between the processing plants and the wholesalers. In Europe, there are about 140,000 wholesalers and 40,000 processing plants. 
"They're trying to trade commodities that are moving by the second and there's about 35,000 different commodity price points," explains Watt. "There's over 130 species of fish, each one has seven sizes and each size has seven variations."
All that complexity had previously been dealt with over WhatsApp messages and calls.
On Rooser's marketplace, processing plants upload the fish they have available that day and the price they want to sell it at. 
They go onto Rooser's marketplace for the wholesalers to pick up — as well as sending an automatic WhatsApp message to each plant's existing customers with a link to their online marketplace. Rooser takes a 3% commission for each transaction.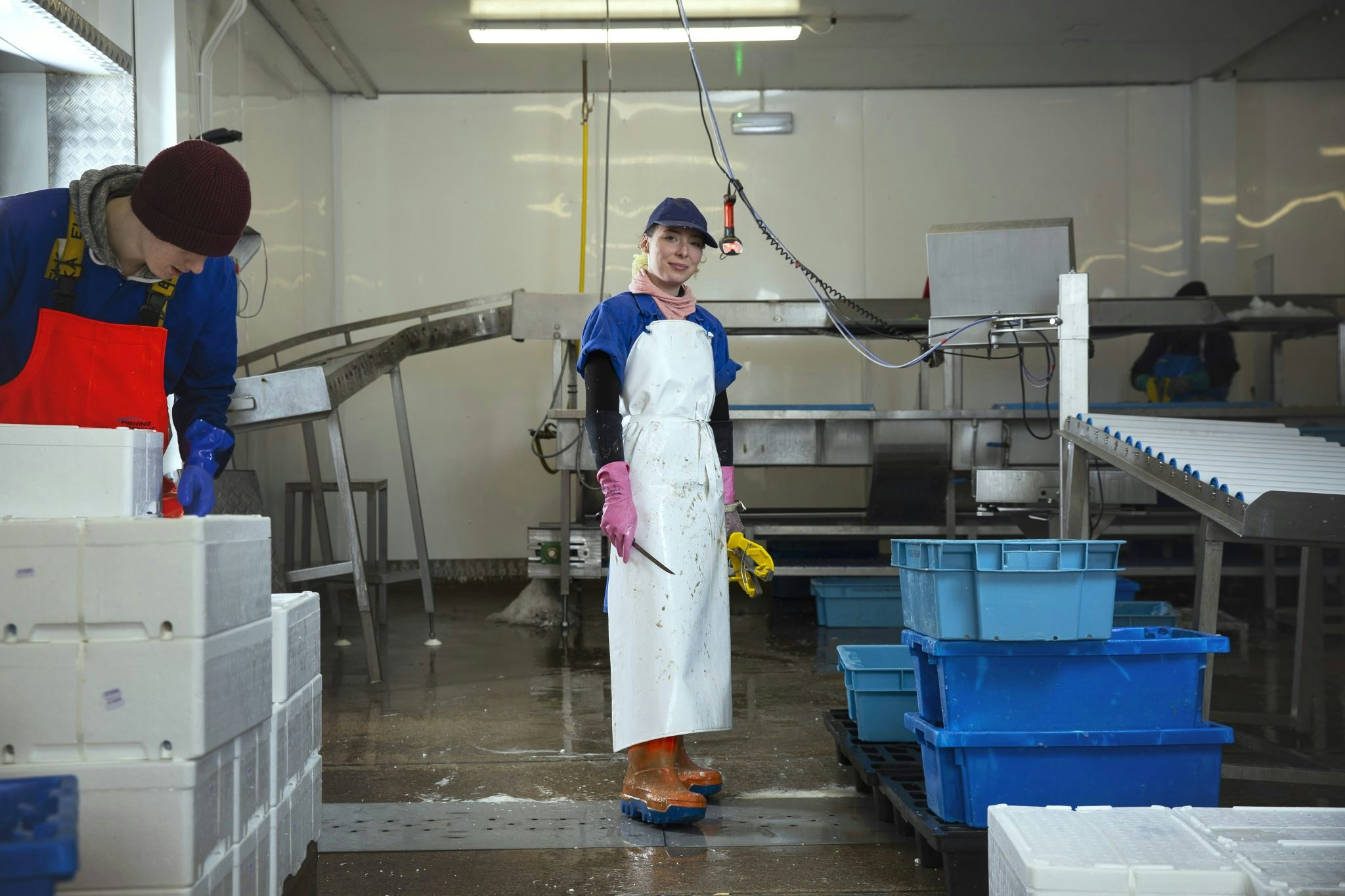 Cutting seafood waste
Streamlining the industry can help reduce the amount of fish wasted, Watt says. Currently, he says, there's one fish wasted for every two that end up on someone's plate.
That's partly because in the old model a piece of fish can change hands up to seven times before it's eaten. Wholesalers and processing plants will trade with the businesses they know around them, so for a fish to get to the other side of the chain it gets passed between multiple places. 
"It's like if you took a sandwich and gave it to your neighbour one day, then they gave it to their neighbour the next day, and that carried on. After seven days, the food isn't in amazing condition," says Watt. 
"All of the fish start off perfect, but they go into a chain that's not got an efficient communication method, which contributes to the amount of fish wasted."
With Rooser, Watt says, those transactions can happen more quickly and the fish can move more easily to other parts of the supply chain, which cuts the time between sea and plate and, ultimately, saves on food waste.