It was high summer in Paris in 2021, and Soraya Ferahtia was "going on lots of dates".
She wasn't looking for love, but a different kind of long-term partner: a co-CEO. Someone to help her run the online pharmacy products marketplace, Humasana, that she'd recently founded.
Ferahtia had phone calls with over 200 people and then met with 40 of the best candidates. "It was a bit Tinder-like, you know," says Ferahtia, laughing.
After six months, she finally found Paul Dufour. The rapport they established almost immediately, chatting about life goals, personal values and family life, sealed the deal for the pair.
The co-CEO model has been growing in popularity among startups in Europe, but it's still not exactly the norm. Ditto for the corporate world. Germany has the strongest history of co-CEOs in the region — though they haven't always been called that — as collective management is a tradition among businesses. Multinational companies SAP, Deutsche Bank and Daimler have all trialled the model at some point. 
A quick glance at LinkedIn shows that European scaleups such as German fintech N26, process mining decacorn Celonis and remote employment company Omnipresent also have co-CEOs at the helm. 
But how does the model actually work? And what are the benefits? Sifted spoke to three pairs of co-CEOs to find out. 
Divide and conquer
One thing that the co-CEOs Sifted spoke to agreed on was the need to divide and conquer. 
Kajetan von Armansperg and Jenny von Podewils, co-CEOs of people enablement company Leapsome, have clearly divvied up their responsibilities. 
"We actually sat down together in the beginning and looked at the six functions we wanted to cover and discussed who's good at what, and how we can really leverage each other's strengths most effectively and split the responsibilities," says von Armansperg.
"If you have a similar belief system as a foundation, but then very different skill sets and complementing qualities, that can work really well, and it does in our case," he adds.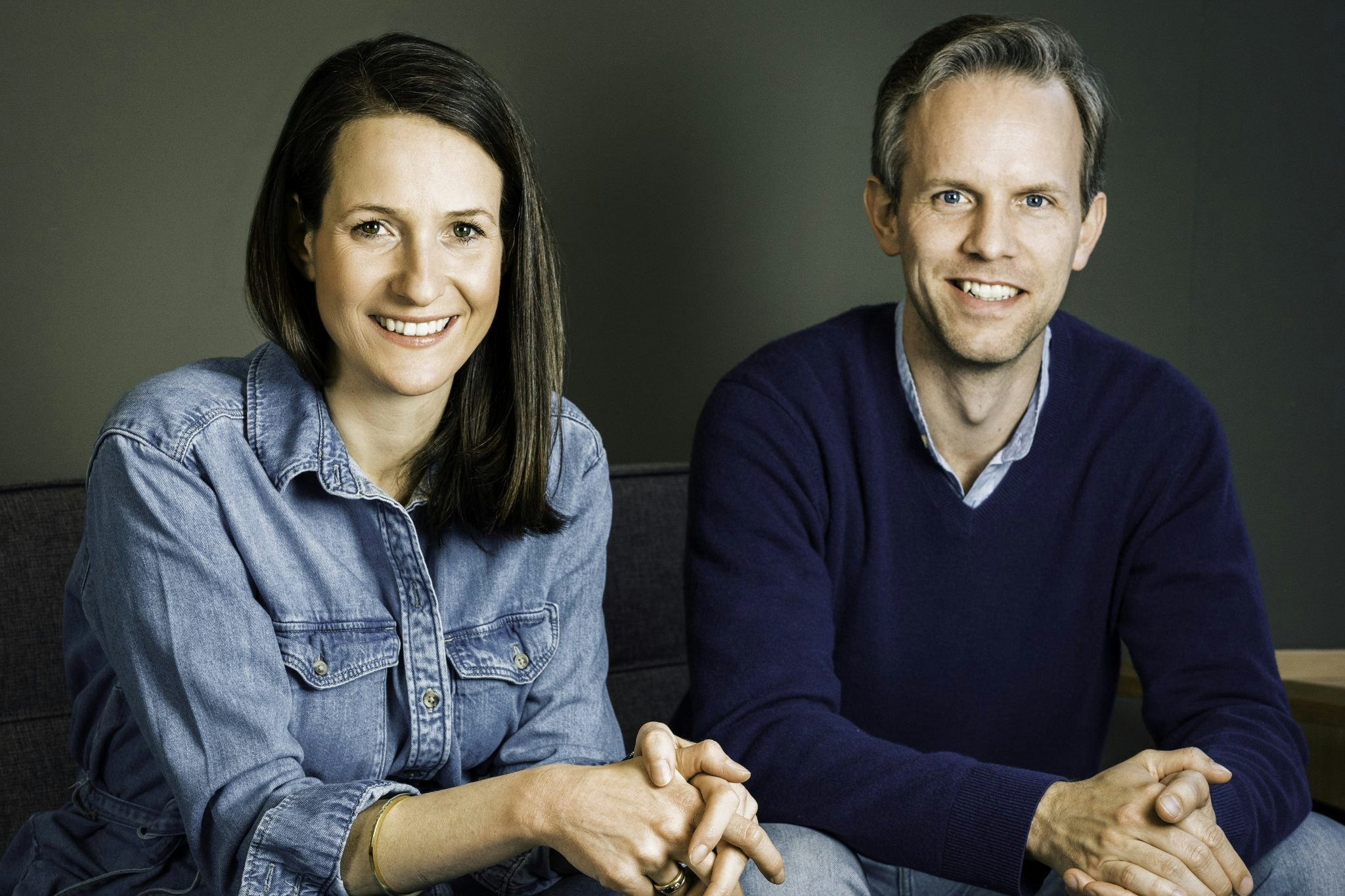 Von Podewils manages the sales, operations and people functions, while von Armansperg takes care of the customer success, marketing and product teams.
Humasana's Ferahtia and Dufour also split up the responsibilities — Ferahtia owns the product, design and business development functions, while Dufour manages the company's finances and online traffic acquisition. 
"We are here to discuss things together and to challenge each other, but at the end of the day, we make the decisions for our own division," says Ferahtia.
Having "really clear ownership" of particular functions also helps employees understand which co-CEO is their "first point of contact" for particular problems, adds Leapsome's von Podewils.
Trust and alignment 
Trust and alignment are key ingredients in any well-functioning relationship — and it's no different for co-CEOs.
Oliver Neumann and Moritz Claussen, co-CEOs of Cargo.one, an air cargo booking platform, met 12 years ago at university when Oliver was dating Moritz's roommate. Since then, they've been the best of friends, having worked on several different business ideas together before founding Cargo.one in 2017.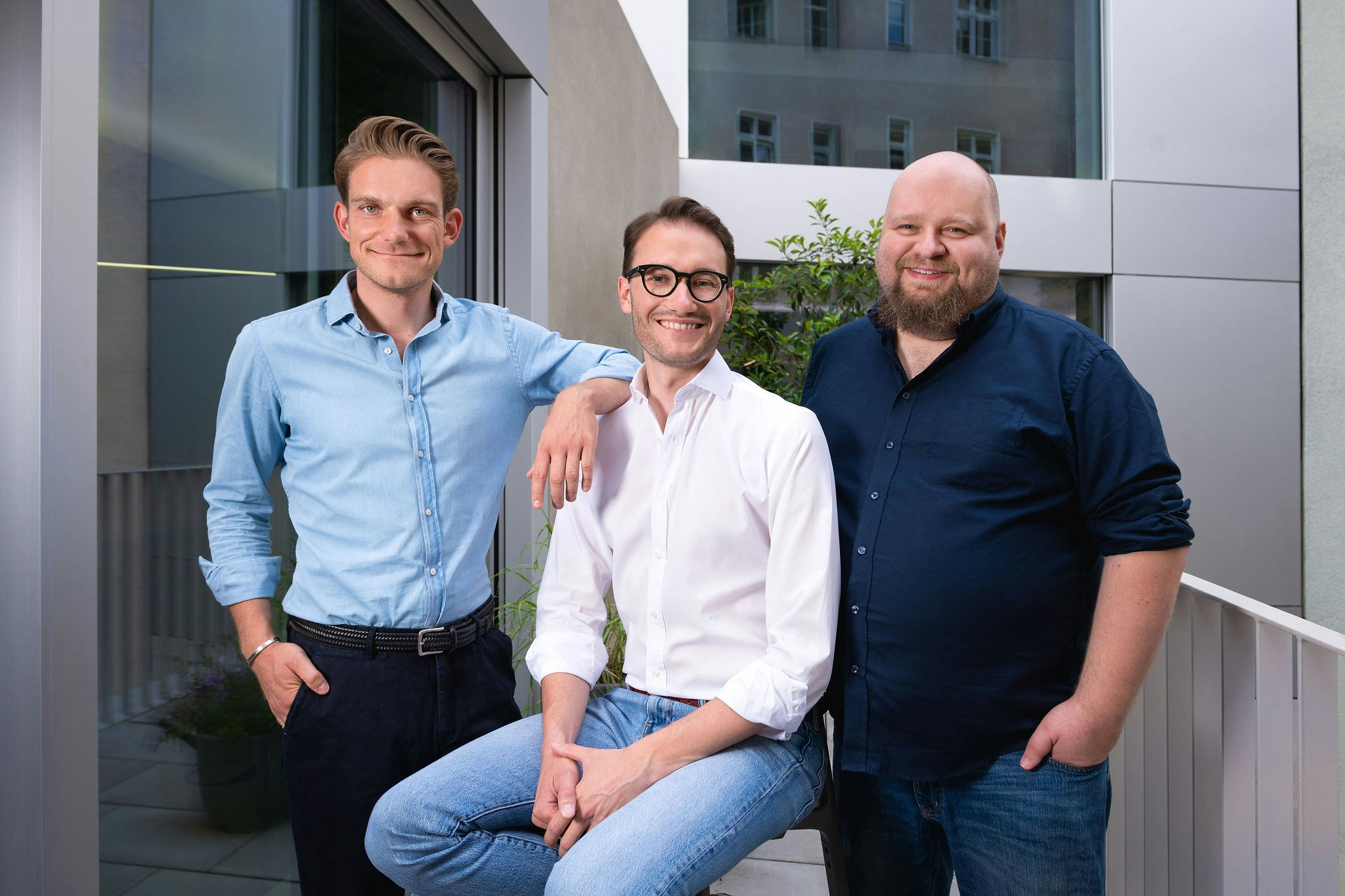 "You need to have the trust to leave the other person to make the final call with the areas they manage," says Claussen. "It makes us faster [in decision making] because I don't need to understand every single team of Ollie's because I trust him to handle [them] and vice versa." 
That's why Claussen and Neumann think that the co-CEO model has to be established in a company from the outset: parties must understand that this is a collaboration, and not a one-person monopoly. 
"You see startups out there that have a very strong and dominant CEO that then brings on a co-CEO, and that usually doesn't work because then you have this imbalance of power," says Claussen.
To help with alignment on priorities and goals, every co-CEO pair says they meet for weekly one-to-ones — taking care to agree on big decisions before communicating them to the rest of the company. 
Leapsome's co-CEOs say they did regular feedback sessions in the early days. "It really helped to kind of set the foundation for the relationship early on. And I think we learned a tonne about each other during those early days," says von Armansperg.
Sharing the burden (and the joy)
One of the biggest benefits of having a co-CEO is having someone to share the — often exhausting and lonely — job of a CEO with.
"There obviously are some moments of weakness and vulnerability, some moments where you believe (in the company)  a little bit less. And so you need someone to believe in it for you. You need someone to support you emotionally," says Ferahtia.
Von Podewils agrees, adding that having a co-CEO means having a "sparring partner" to bounce ideas off of — and someone who can support you with big decisions.
"It's also beneficial in the sense that you have more time to focus and deep dive on specific topics, and more time to coach and really enable the team. You can't do that as much as a solo CEO where you have to focus on everything at the same time," says von Armansperg.
You can share your successes with your team and with your family but nobody else understands the full extent of your success than your other

co-CEO
There's also a lot of joy to be shared in being co-CEOs too. "You can share your successes with your team and with your family but nobody else understands the full extent of your success than your other co-CEO," says Dufour. 
Selecting a co-CEO 
Whether you're seeking out a co-CEO like Ferahtia did, or thinking about sharing a co-CEO role with your cofounder, how on earth can you decide if it's going to work or not?
Firstly, you actually need to like the other person, says Cargo.one's Claussen. He and Neumann spend a lot of time together outside of the business, usually cycling through Berlin on the weekends. But they make sure their relationship works when it comes to the company too. Work ethic, they say, matters even more than cycling prowess. 
"You can like each other socially. But if you're then in a work environment, and you go about work differently, that will kind of destroy your relationship. It doesn't work," says Neumann.
Ferahtia's biggest piece of advice to founders is to test for ego in early interviews to know whether that person will be collaborative and respectful. 
"All my questions were not about 'tell me your work experience'. It was more like, 'tell me about one day that you screwed something up and how you handled it'. Or, 'tell me about the last time that someone gave you negative feedback and what you did to improve it,'" she says.
Most importantly, adds Ferahtia: find someone that isn't like you.
"There were other people I matched with much more than Paul because I laughed with them so much and we had similar skill sets, but it's because they were too much like me that it just wouldn't work," she says. 
"I wanted someone who was aligned with me in terms of goals and values, but that wasn't my twin."