London fintech Revolut has upset staff over its handling of its first gender pay gap report, which revealed women at the company earn 31% less than men per hour on average.
The $33bn startup held a company-wide Town Hall meeting on Friday but did not directly address the gender report. Chief executive Nik Storonsky was presenting at the meeting, prompting some employees to suggest leadership had "block[ed]" the report from the agenda, Sifted heard.
"There has been a lot of internal anger that the gender pay gap wasn't on the agenda," one insider said.
The report, which is mandatory for all UK companies with over 250 employees, shows that Revolut has one of the worst gender pay gaps in the space. Revolut UK paid women 69p for every £1 they paid men in April 2020 — double the gap at rival Starling Bank, where women earned 84p for every £1 male colleagues earnt last year.
The latest figures available for Monzo, in 2019, showed it paid women 80p for every £1 it paid men; measuring by median hourly wages.
It is illegal for employers to discriminate based on gender, so large discrepancies of this kind are usually caused by a lack of women in senior roles, particularly among engineers.
The results — and its exclusion from the Town Hall agenda — prompted staff to voice their anger in a Slack channel reserved for female staff.
Revolut's Head of Internal Comms then stepped in to address the complaints:
"Hi team, odd to see so much anger directed here," she wrote, adding that it was not "the time [for sending] snarky comments at each other in the Women's channel."
However, she did acknowledge their general frustration around the reports' findings.
When approached for comment, a Revolut spokesperson told Sifted:
"We're strongly committed to increasing the proportion of women in our leadership and upper management and to encouraging and recruiting more women into higher paid roles. To do that, we launched a Women in Leadership programme, we're reviewing where and how to recruit to attract more female candidates, and we're committed to having an inclusive workplace where everyone can be successful."
Staff will also be given the opportunity to discuss the report next week in an open, company-wide session.
This may provide the platform to air longstanding frustrations. In May, Glassdoor polled staff on diversity and inclusion measures at top startups, including Revolut — which scored near the bottom with just 3.5 out of 5. 
Sifted also recently mapped out Revolut's top executive team, which featured two women.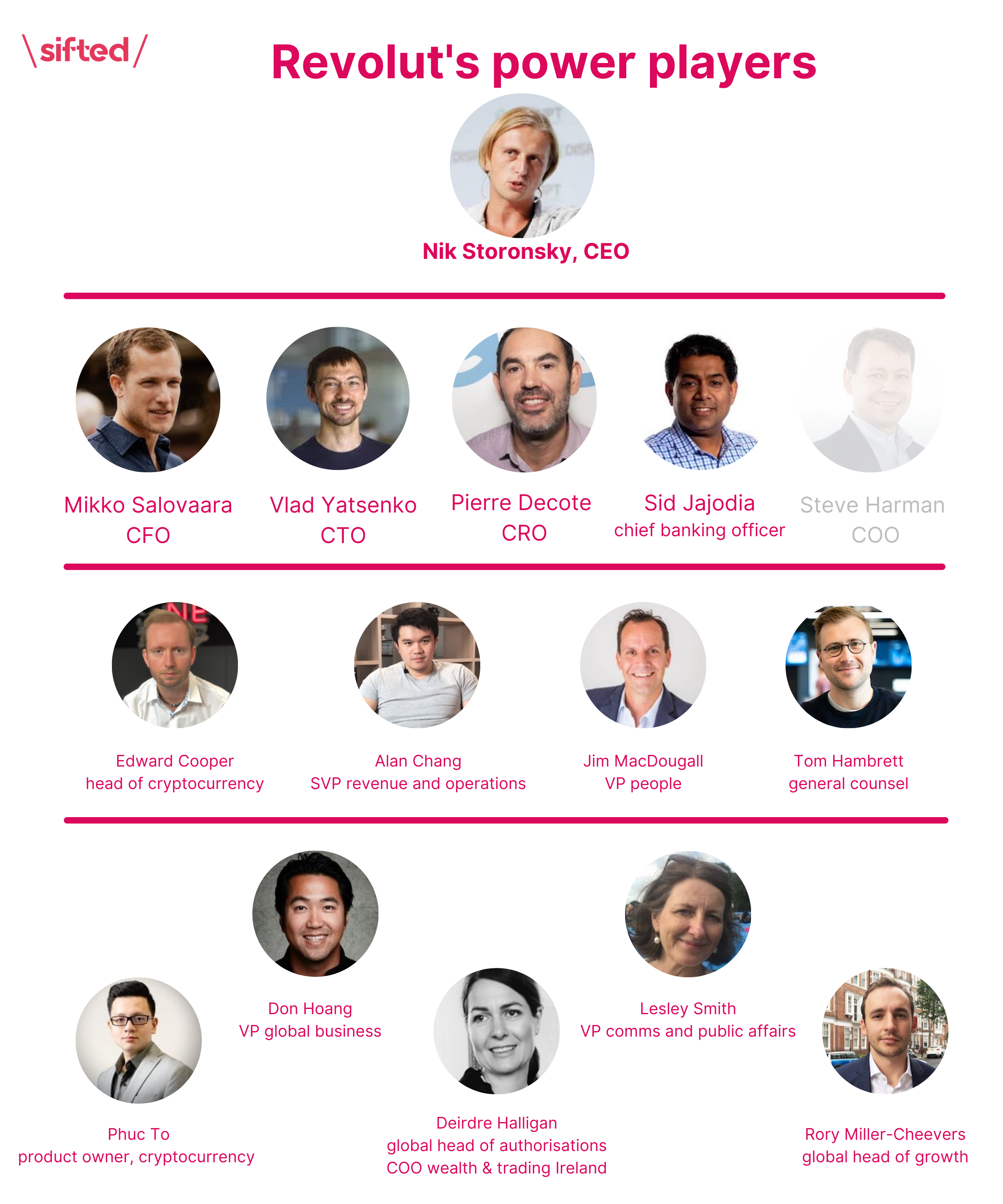 Startups and their pay gaps
Gender pay gap reporting has been mandatory since 2017 for established companies. This has created a national pay gap database, updated on an annual basis.
The findings have consistently revealed that fintech startups are among the worst offenders in the startup world. A report by Financial News in 2019 found the gender pay gap at the UK's top fintech companies was worse than in investment banking.
Revolut, which was required to file for the first time in 2020, is no exception.
Earlier this year, Sifted analysed the pay gaps at other large startups in the UK, with many faring worse than the national average.
Among those that fell short in 2019 were GoCardless, Gymshark and Wise.