Barely a year after its last funding round, Vienna-based startup refurbed — the leading marketplace for refurbished electronics in the German-speaking region — has announced a new round, bringing in $54m in Series B funding led by Finnish VC Evli Growth Partners and US-based Almaz Capital.
This latest money is set to aid the four-year-old startup — which currently operates in Germany, Austria, Ireland, France, Italy and Poland — in rapidly expanding across Europe, with three new markets targeted by the end of 2021 and a similar pace planned for the years ahead.
"We saw that we can actually launch markets faster and faster, and this was one of the reasons why we decided to raise money now," Peter Windischhofer, refurbed's cofounder and chief executive, tells Sifted.
In 2019, 53.6m tonnes of electronic equipment — or e-waste, as it is known — was discarded globally, according to the UN's Global E-waste

Monitor.
Renew, reuse, recycle
Refurbed — an online marketplace for refurbished electronics like phones, laptops and tablets — has expanded rapidly in recent years, aided by a burgeoning consumer awareness of the environment impact of e-waste and a demand for less expensive, refurnished electronics, which can be up to 40% cheaper than new ones (while also coming with a minimum 12-month warranty).
A pure marketplace, refurbed works with more than 130 merchants across Europe to help them sell Europe wide. Last year, it sold more than €100m worth of refurbished goods, up threefold on the previous year.
The company estimates that since 2017 it has helped to sell over 170 tons worth of refurbished electronics (over 800,000 devices), reducing the overall CO2 impact by 31,000 tons.
However, this is a drop in the ocean compared to the levels of global e-waste produced each year.
In 2019, 53.6m tonnes of electronic equipment — or e-waste, as it is known — was discarded globally, according to the UN's Global E-waste Monitor. Europe contributed roughly 22% of this, and it's estimated that the average European citizen generates more than 16kg of e-waste per year. Globally, e-waste is expected to more than double to 110m tonnes by 2050.
Ruediger Kuehr, head of the United Nations University Institute for Sustainability and Peace SCYCLE unit, which works on sustainable production, consumption and disposal issues, says that so far the attraction of refurbished equipment has been limited, mainly because most consumers are not really aware of the environmental impacts through the production, usage and disposal of electrical and electronic products.
"Refurbishers still require support to expand their niche and play a major role," he says.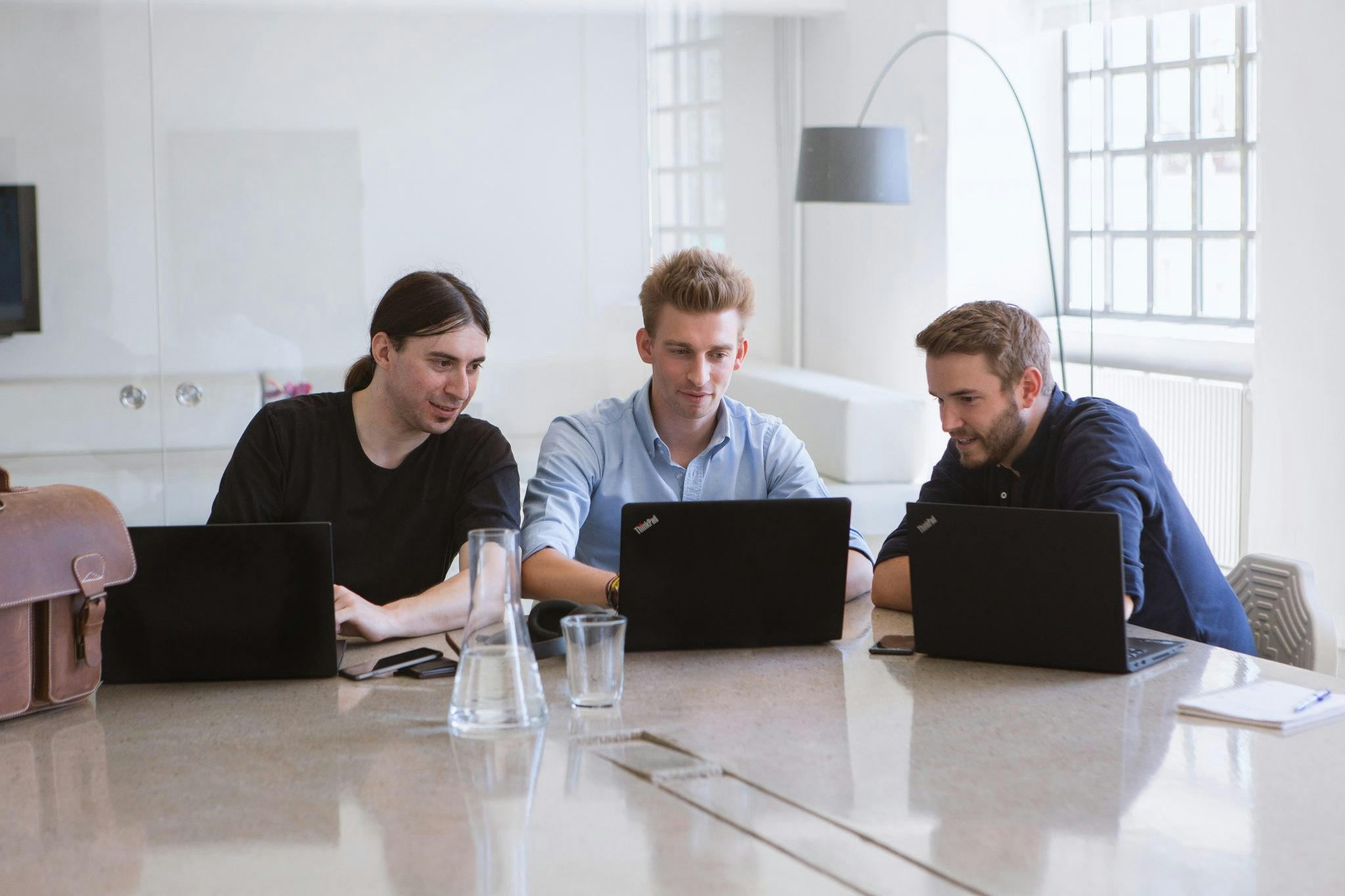 Booming market 
Refurbed is not alone in seeing potential in selling refurbished electronics. US-based Swappa, founded in 2010, remains one of the largest players on the market, while French startup Back Market has a strong footprint in Europe and the United States.
Back Market raised €276m in May 2021, to become one of French tech's juggernauts.
"Back Market is a very strong force in Europe, but luckily for us they're shifting their focus more to the US and launching in Japan, that gives us room in the rest of Europe," says Windischhofer.
The potential market in Europe is huge. "If you only look at the German speaking region, we're talking about €30bn in consumer electronics," says Windischhofer. "How big is the refurbished market to that? We believe it's around 10% of the new market."
Refurbed last raised in March 2020, a $17m in Series A round which included many of the same backers, including Evli Growth Partners and Almaz Capital, as well as Speedinvest, Bonsai Partners and All Iron Ventures.
"The nice thing about refurbed is really that they are able to combine great finance results [with] doing good things," Riku Asikainen, founder and managing partner of Finnish Evli Growth Partners, tells Sifted.
"This is just a fantastic market to be in," he adds. "It just makes perfect sense. Everybody in this market, if they have had their act together, has done well."
At the same time, there are big differences across Europe. "If you look at Eastern Europe, sustainability is not that big of a topic," says Windischhofer. "The good thing about refurbished products is that they are not only sustainable but are also more affordable, and they come with a warranty. There is a clear advantage."
France is the most mature market in Europe, he adds, with around 45% of all smartphones bought secondhand. "This also shows the potential of where we can actually go in other markets."
Changing consumer behaviour
Windischhofer says that they were initially worried that the coronavirus pandemic would take focus away from sustainability.
"We were actually afraid that people would lose focus on sustainability. However, when we talk to our customers that was not the case," he says. "We always ask our customers why they're buying and we saw a strong increase of people buying because of sustainability, and it has been an ongoing trend the last four years."
Ultimately, what we want to become is a good Amazon for refurbished

products.
Few people realise that when you trade in a product with Apple, the product usually lands at refurbishers, and are then sold through platforms like refurbed. "All of the buyback trends happening right now through OEMs [original equipment manufacturer], through retailers, is very beneficial for the whole industry and ultimately for us as well," he adds.
Rapid but sustainable growth
Windischhofer believes their rate of expansion into new markets is sustainable. "We found a very good system that is very lean and at the same time very effective. Of course, having raised more capital now also helps us in recruiting more people and making sure that the core of the company is not stretched across too many goals," he says.
The company plans to hire 50 people in the next few months, increasing the team on various fronts, with a strong focus on technology and also facilitating international growth.
Meanwhile, conscious of the fact that most e-waste comes from household items like toasters, kettles and irons, refurbed is aiming to expand what it offers. Ultimately, the company has a goal of getting at least one refurbished device into every household in Europe, helping to change the way we consume electronic devices as a society.
"We've already started selling kitchen products like toasters, vacuum cleaners, household items. There are definitely areas that we want to expand to, that we want to build up, because ultimately what we want to become is a good Amazon for refurbished products," says Windischhofer.