Climate scientists predict 2023 could be the hottest year on record — and that we must brace for even more extremes until we stop emitting more greenhouse gases into the atmosphere.
One way to do this is through recycling, which helps reduce emissions by lowering energy consumption — and another is producing more sustainable products.
Four startups featured in the latest edition of the Amazon Sustainability Accelerator are coming up with innovative ways to achieve this goal. "Customers are starting to become really savvy about what they are buying, owning and throwing away," says Isobel Wilson, head of the Amazon Sustainability Accelerator.
"They want more sustainable options that consider the entire value chain of a product's lifecycle, and we are seeing that demand reflected in the participants of the Amazon Sustainability Accelerator. Some startups are creating products with more sustainable materials; others are using AI and robotics to help recycle materials to help keep them circulating."
Compostable, plastic-free razors
From its reliance on harmful, contaminating chemicals to plastics ending up in landfills, incinerators or even leaking into our marine environments, personal care has a considerable impact on the environment. The plastic razor is a big part of a daily routine for a lot of people — and though not categorised as "single-use", billions of disposable or system razors end up in landfills each year.
Nimbi is a UK-based startup that produces naturally compostable razors. The product is coming to market this autumn. 
"The disposable razor was invented as we know it in 1975, and it has been such a huge hit, all those razors sadly still exist in our environment," says Anna Reid, founder of Nimbi.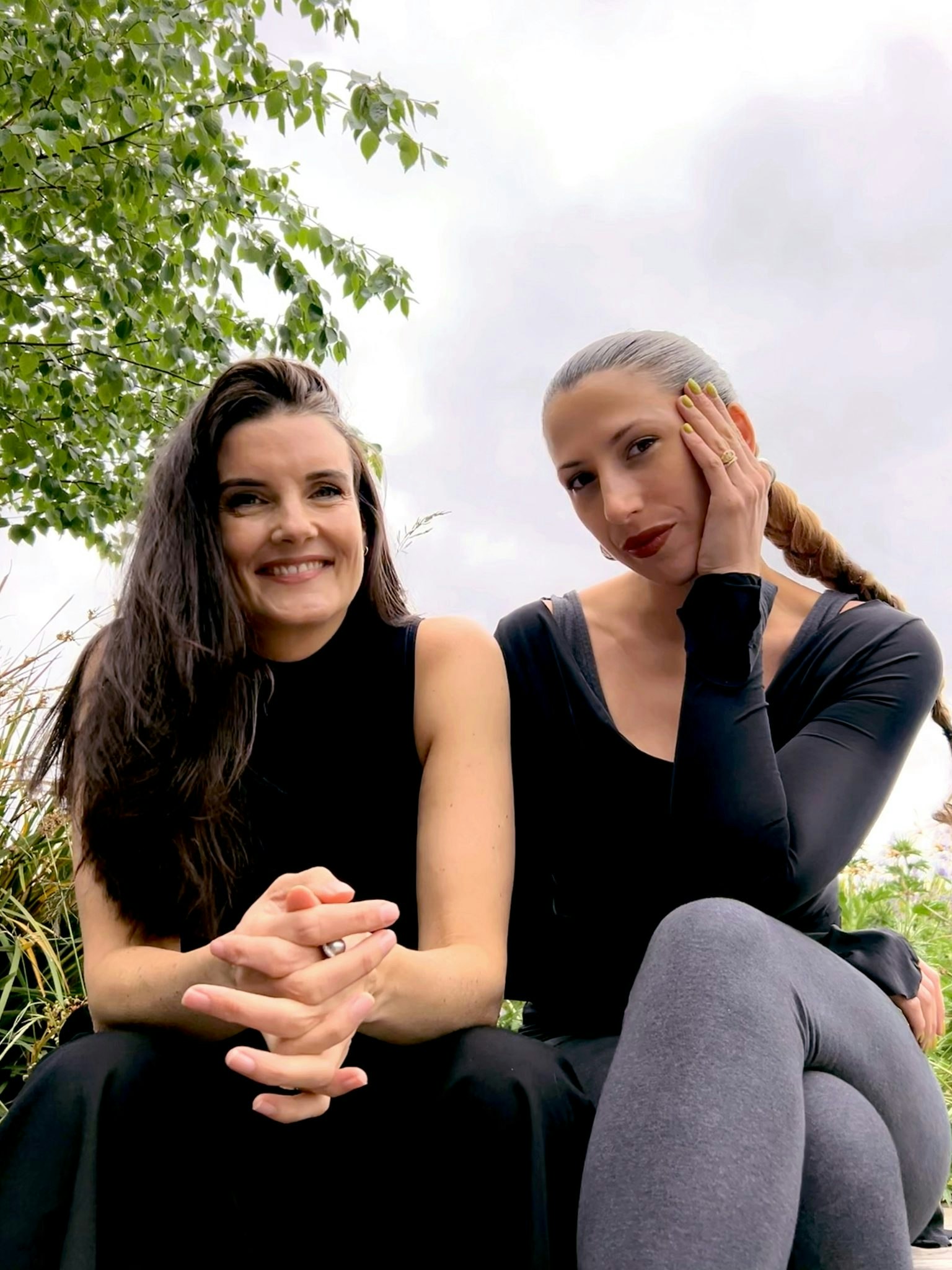 "One of the key objectives we focus on is ensuring that sustainable options aren't for the privileged few, and don't ask too much of the customer. This is why we have created a simple swap out," she adds. "I've launched over 300 products in my career, and this is one of the sectors that is untapped in terms of sustainability innovation" 
E-sorting for plastics and textiles
The fashion industry is estimated to be responsible for 8-10% of global carbon emissions, according to the UN, and studies suggest that textiles, given their long supply chains with large emissions at every stage, might be doing more damage to the environment than plastics. 
But different materials need to be sorted carefully. For example, cottons and polyesters can't be recycled together, explains Hans Chan, cofounder of Matoha, a London-based startup that's developed smart infrared scanners, FabriTell and PlasTell, to identify the material composition of textile and plastic waste. Matoha is raising a seed round to combine its technology with automation.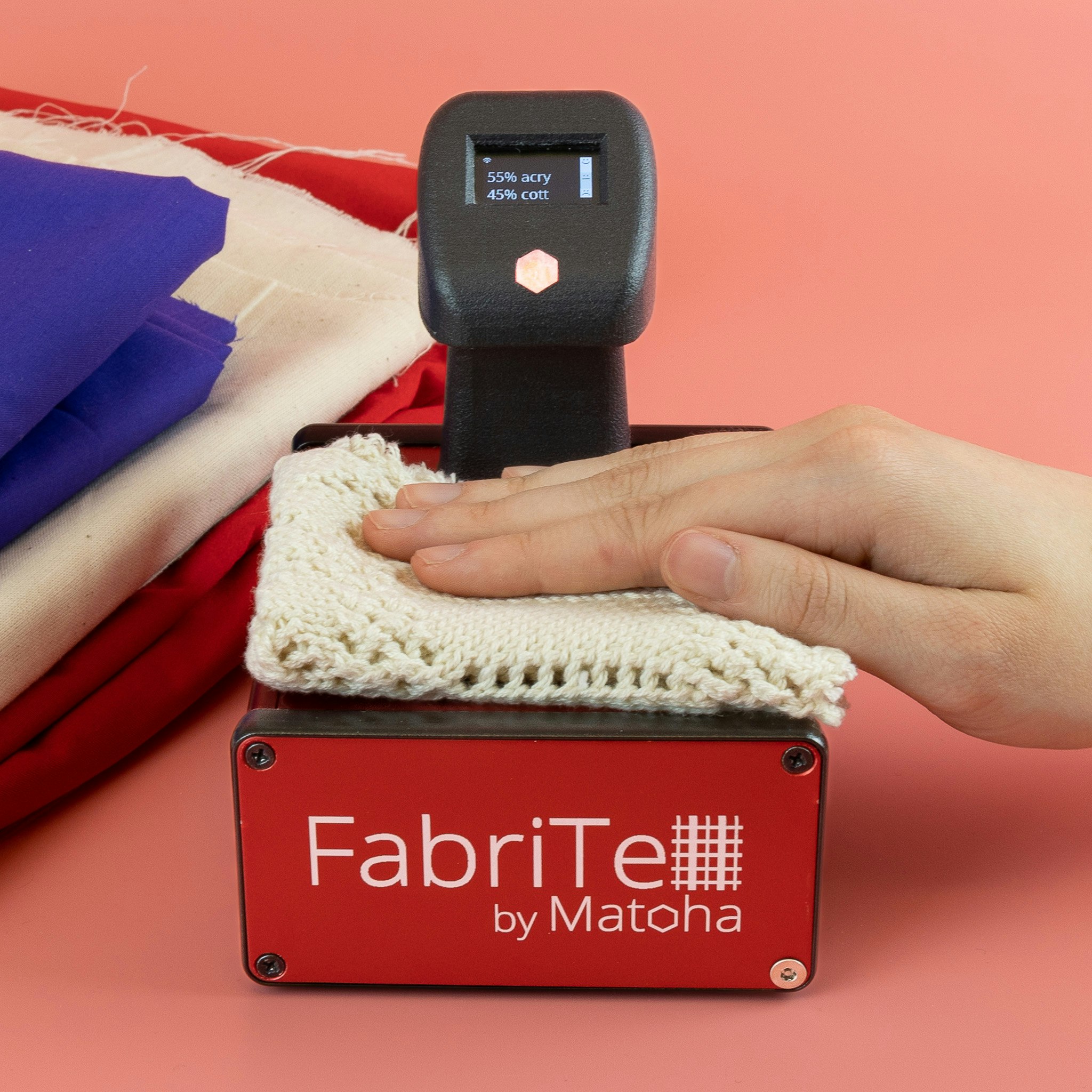 "Our advanced AI algorithms are trained to recognise different materials based on their unique infrared signatures," says Chan. "The recycling of waste textiles back into new clothes is currently a small market, but it is growing very rapidly because of new government regulations. More textile recyclers are coming into the market and changing consumer sentiments around fashion. 
"For example, McKinsey predicts that this market will grow by 20 times by 2030 — and yet, proper textile recycling cannot happen without the cost-efficient separation of waste by material."
Milking plants at home
Milk and dairy consumption has an enormous impact on the environment. In typical EU diets, it accounts for just over a quarter of the carbon footprint — and sometimes as much as a third. As awareness grows, many are shifting to alternatives such as plant-based milk. In the UK, a quarter of adults now drink some non-dairy milk.
But as plant-based milk becomes the norm, there's still the issue of packaging that needs to be addressed for it to be fully sustainable. UK-based startup Milky Plant has come up with a solution, helping consumers make their own plant milk at home.
"At the moment, the Milky Plant machine is a kitchen appliance that makes fresh plant milk at the push of a button in three minutes. You can use any raw ingredients you love: almonds, oats, cashews etc, and if you prefer sweet you can add a date or some vanilla," says Michael Kalu, cofounder of Milky Plant.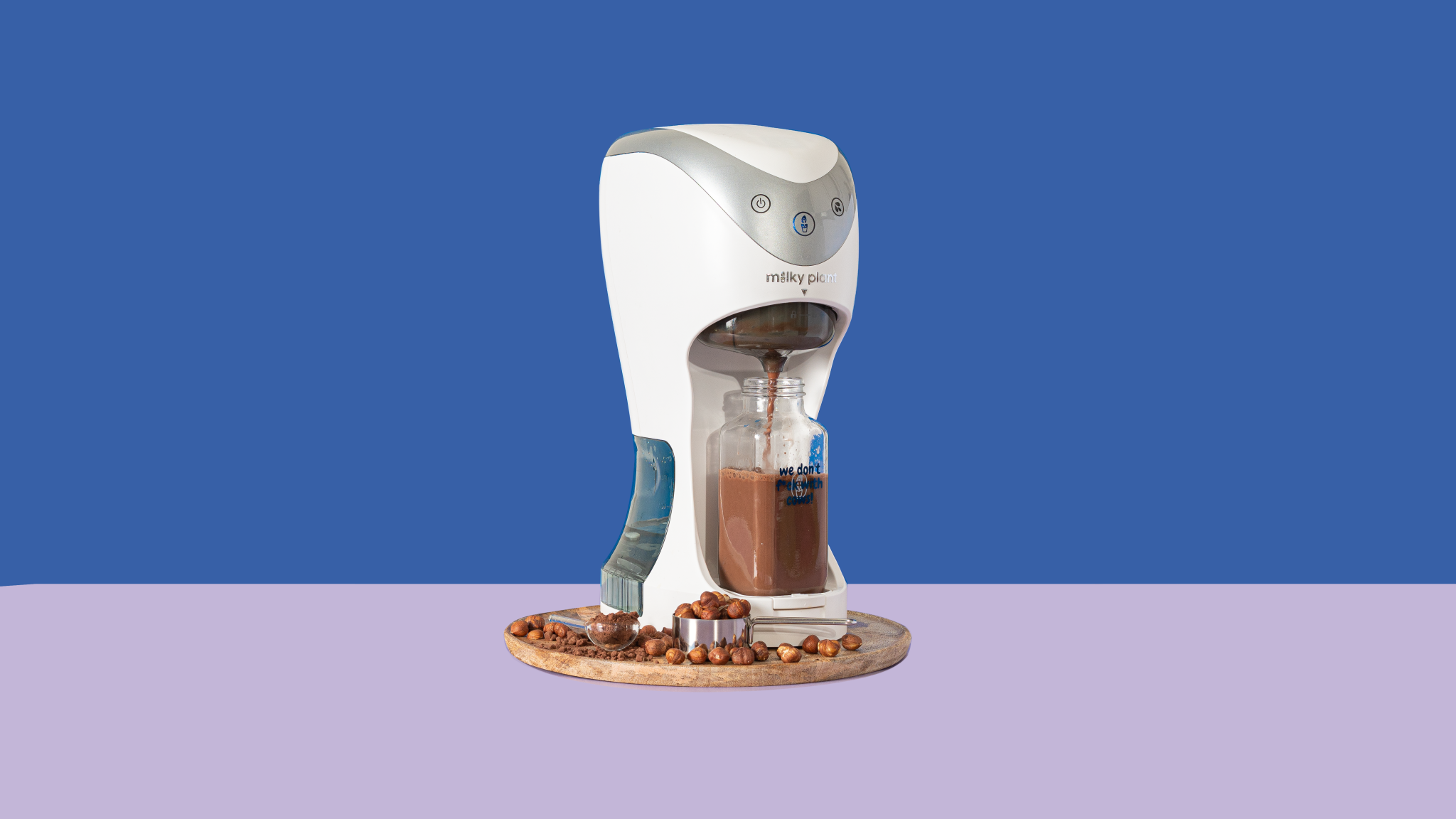 "There is no packaging waste, it saves up to 80% of the cost of store-bought plant milk, and the best part is that it automatically strains the pulp and cleans itself," he adds. 
The startup is currently working on a commercial solution to help coffee shops reduce their use of packaged plant-based milk.
Salts to dissolve metals
Electronic waste, or e-waste, is the fastest-growing waste stream in the world. Global e-waste amounted to 53.6m tonnes in 2019, and the figure is growing at about 2% a year. Only 17.4% of electronic waste is recycled globally — and recycling methods are high-impact and capital-intensive.
London-based Descycle is developing a way of recovering metal from electronic waste. Its product is a new type of solvent: organic and biodegradable salts that can dissolve metals. 
Descycle's cofounder Leo Howden says that its recycling tech is different from existing ones in two key ways: "Firstly, our solvents are not consumed during the metal recovery process, meaning we can almost infinitely recycle and reuse the solvent.
"Secondly, we can integrate our technology with our customers' existing infrastructure, allowing onsite recovery of metals at a local level. This is drastically different from current technology for metal recovery from e-waste, which is predominantly recycled using large, high energy and emission heavy smelters that burn the e-waste at high temperature to recover the metals."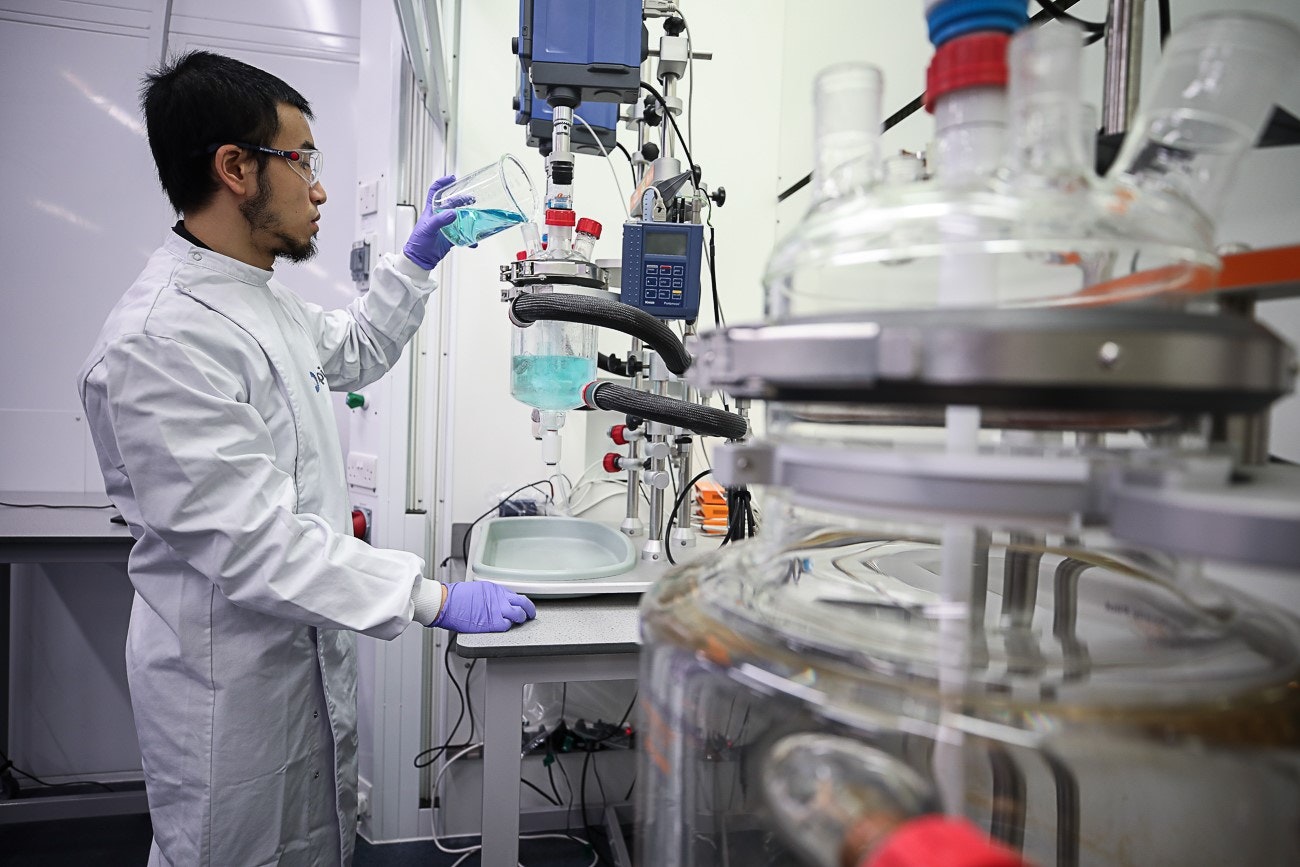 Descycle recently closed a seed round and is now focusing on scaling its technology and constructing a large-scale pilot plant next year that will take it through to commercialisation.
"Descycle fits into the sustainability landscape as our technology allows the recovery of metals from e-waste without the traditional CO2 and emissions impact that is associated with recycling," says Howden. 
"This means that not only are we recycling metal to be reused, leading to less reliance on primary mining and supporting the circular economy, but we are not actively producing emissions during our recycling process in the same way that current smelter technologies do."
These four innovative climate tech startups, along with the 12 other brands that make up the 2023 Amazon Sustainability Accelerator, will be pitching their products at the Barbican in London, in the UK, on July 19th. If you are interested in attending, please apply here.