Humanisation of pets is a key trend driving the pet food market, so pet owners are looking to buy food which matches their own tastes, according to Fediaf, the trade body representing the European pet food industry.
"Though conventional dry and wet food continue to dominate the pet food market, non-traditional pet food, such as raw, freeze-dried, refrigerated, niche diets, continue to grow faster than any other segment of the market," says Professor Dan Chan, Professor of Emergency and Critical Care Medicine and Clinical Nutrition at the UK's Royal Veterinary College.
Insects
In some cases, strong emphasis is being given to environmental credentials with a shift away from meat products to vegetarian or even insect-based products. One company which has seen rapid growth in this area is UK-based Yora Foods, which officially launched in September 2018. Will Bissett, Yora's Managing Director, had the idea to develop insect-based dog foods six years ago when he was working at Pet's Corner, the ethical pet care retailer. It took time to research and test the product thoroughly. "It had to tick boxes for nutrition and be beneficial for the dog in terms of digestibility, amino acid profile, Omega 3."
They source larvae of hermetia illucens, also known as the black soldier fly, from Protix in Holland — a high tech farm which produces the grubs. Although there are a few similar farms in the UK, they aren't yet able to do it at scale, Bissett says.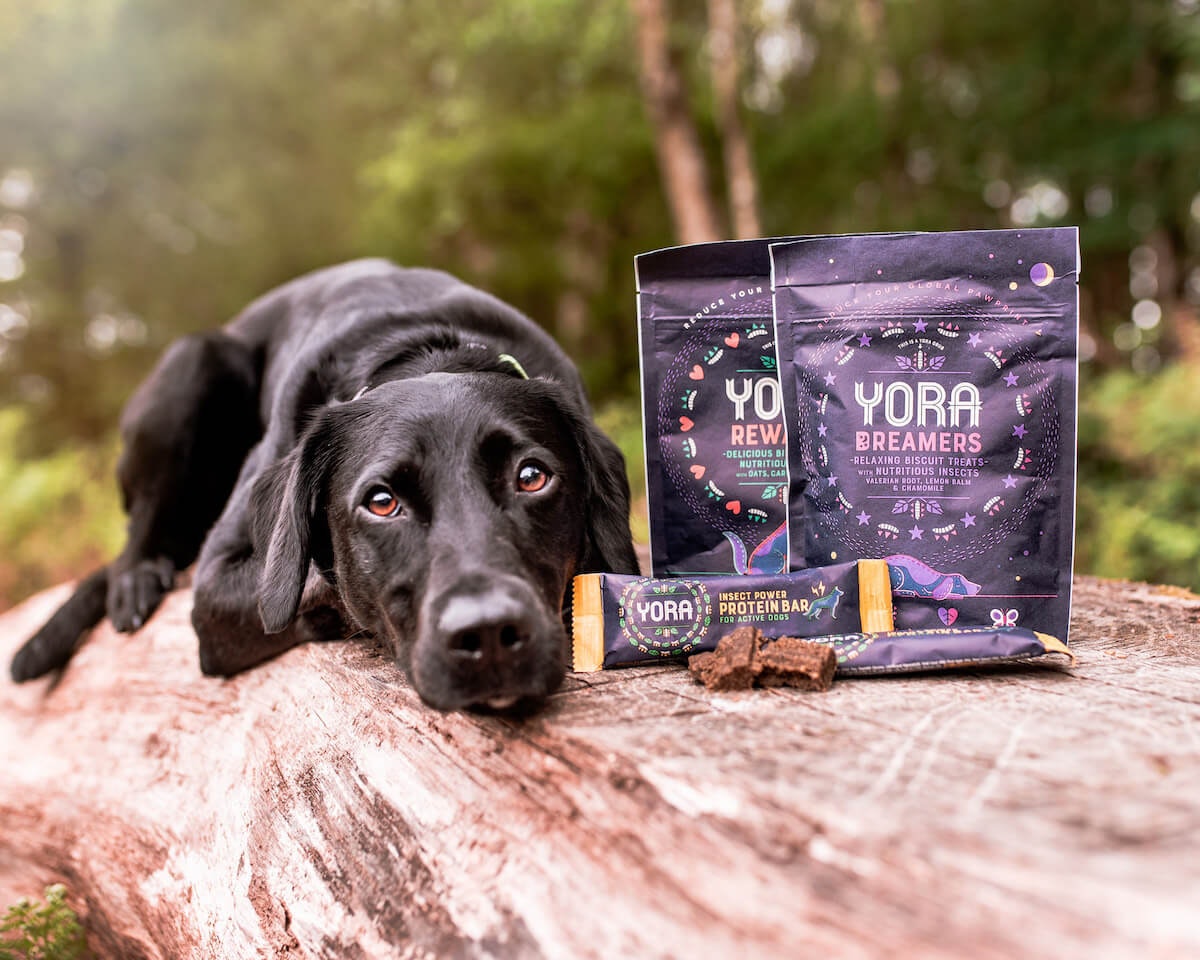 "Protix feeds grubs vegetable waste and also screens for pesticides — and it costs a fraction of the resources," he adds. "We also wanted it to be ethical. The black soldier fly doesn't have a refined nervous system but the Dutch farm put them into a hibernative state before they kill them so there are no signs of suffering."
The dog food itself is 40% insect-based, combined with ethically sourced vegetables, and is hypo-allergenic, which is one of the driving forces in the pet food market right now.
Initially we made a turnover of £100 a week, but now it's £2 million per

year.
Once they had conducted their research, Bissett and cofounder Tom Neish needed money to carry their idea through. Rather than seeking out VC funding, their boss Dean Richmond, founder of Pet's Corner, stumped up the initial funds. "We started with a single line of dog food, but now we are developing treats, with wet dog food and cat food in development."
"Initially we made a turnover of £100 a week, but now it's £2 million per year and if we don't double that each year from now I'll be very upset."

Their main market is in Europe and in the UK, but they have also made inroads further afield, in South Korea, Taiwan and Japan. Bissett takes pride in the fact he tastes all the products himself — holding firmly to the view that if he doesn't like it then the animal won't either. "Flavour needs to be of the highest quality," he says. "It's a combination of blue cheese and mushrooms," he adds with a smile.
Flavour needs to be of the highest quality. It's a combination of blue cheese and

mushrooms.
Insect-based foods are catching on with other companies entering the market - including the launch of Nestle's Beyond Nature's Protein in Switzerland. Bissett is unfazed by this — insect-based foods still make up a small percentage of their range, and if anything attention from a big brand is an endorsement of the positive benefits of insect-based foods.
France-based company Tomojo has also developed an insect-based line of pet food using black soldier flies.
"We initially launched the company with money raised amongst our friends and family and grants. A year later, we raised €300,000 from a holding company in the pet sector," says Madeleine Morley, one of the company's two founders.
The aminogram of insect proteins is very similar to that of

poultry.
Their company also produces insect-based food for cats. There have been concerns that insect protein does not contain enough amino acid for a cat's diet, but Tomojo says this is not an issue: "The aminogram of insect proteins is very similar to that of poultry: the minimum intake of essential amino acids is thus easily achieved. We add taurine to our cat food recipes as this indeed cannot be found in insect protein."
Sales have been robust since they started. In 2019 they sold 11 tonnes of insect-based pet food. In 2020, they sold over 60 tonnes, but Morley explains that business to business sales did stall in the pandemic and they struggled to find investors who were willing to back new businesses. They had to scale back their fundraising ambitions and focus more on their online sales, which remained constant. They now hope to expand their pet food range to puppies and kittens and will sell their produce into a major french retailer next year, where to date they have focused more on selling directly to veterinary clinics or via their website.
Gourmet
Homemade food that is freshly prepared — essentially catering for pets' fine dining needs — is also proving popular. UK-based Butternut box uses high quality, grain-free ingredients, such as beef flavoured with rosemary, cooked with cauliflower and sweet potato, or sustainably-caught fish with carrots, sweet potatoes, green beans and split lentils. Once it has been prepared, it is frozen and then delivered to their clients in insulated boxes. As part of the service, the company asks a few questions about your dog, then puts together a dietary plan for each week.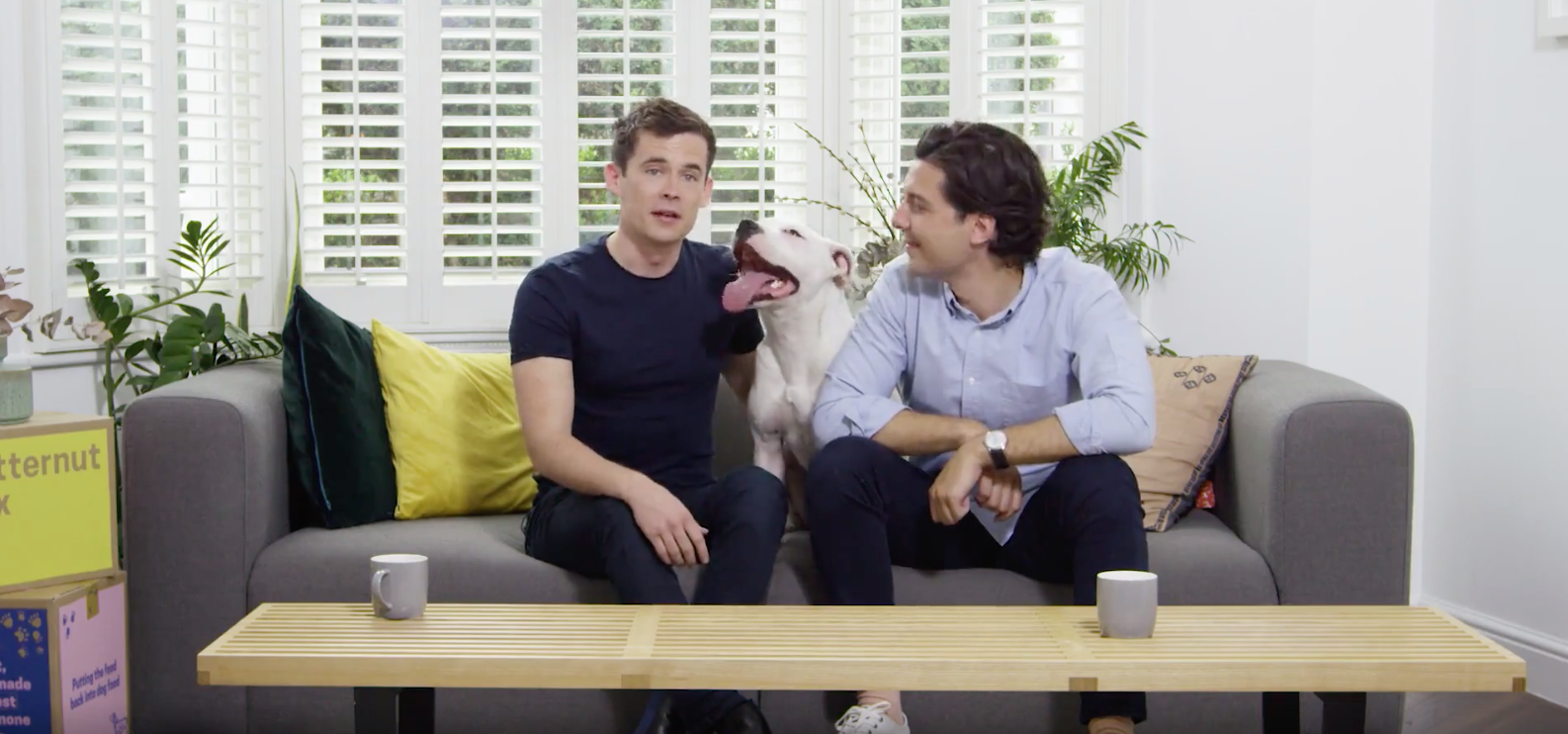 It's a canine answer to ready meals — but with the benefit of organic and hypo-allergenic credentials. But how far does the effort pay off in nutritional terms, even for those pet owners preparing these meals from scratch at home?
"There are no nutritional benefits of home-made diets per se over commercial or manufactured food," says Professor Chan, "it's partly driven by consumer preference though there are many cases where a commercial diet is not suitable – for example, when a pet can only eat certain types of meat because of food allergies.
Raw meat
Raw meat diets, such as those offered by companies such as Norway-based VOM or Nature's Menu in the UK, have been more controversial with various studies warning of the risks it can contain bacterial pathogens such as salmonella, and even TB if the meat is not handled properly.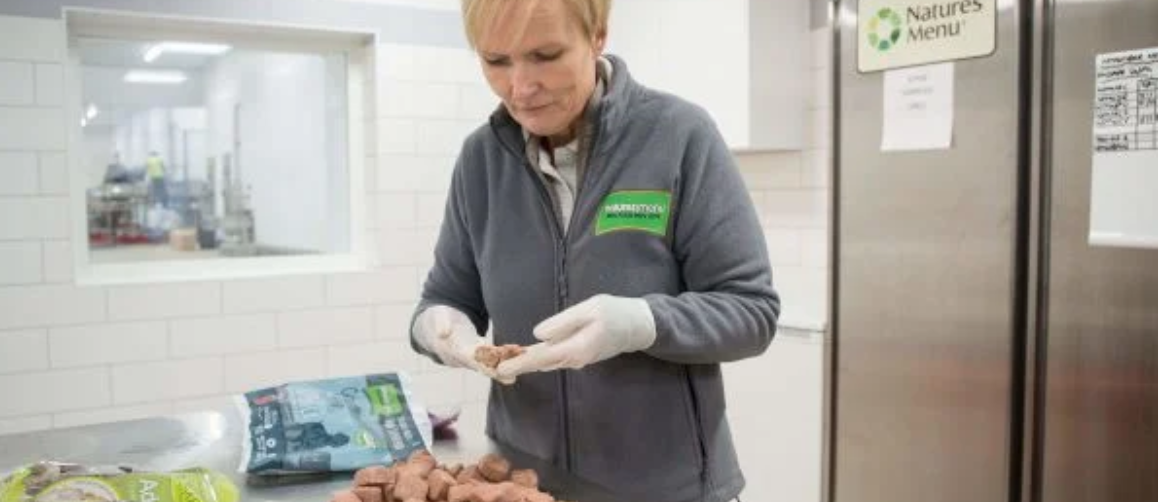 Nature's Menu says that many of the nutrients in meat are lost when it is cooked, and promotes responsible handling of the meat to mitigate against any risk. Research carried out at the University of Liverpool underlines the need for very careful management of the meat in a raw food diet: hand hygiene is strongly recommended after handling raw meat and thorough disinfection of all in-contact items as per normal handling of raw meat in a domestic kitchen.
Furthermore, it is important to restrict the area where raw meat is fed to avoid any bacteria present on the meat being spread around the household environment and acting as a source of infection," say study authors Dr Nicola Williams and Dr Vanessa Schmidt.
This article first appeared in our monthly Unleashed Pet Tech newsletter, a collaboration with Purina Accelerator Lab. All content is editorially independent. Sign up to our newsletter here to keep up to date with the latest goings on in the European pet tech industry.