Last year, investors poured $10bn into European startups trying to tackle the climate crisis, up from $5.4bn the year before. But which investors are doing the most climate deals?
Using Dealroom data, we've ranked VC firms based on the number of European climate tech deals they've done in the last 12 months. 
The deals are all into European companies, but VCs from around the world are included in the ranking. Some investors backed the same startups more than once, which is also included in their deal count.
Here are the top 10.
1/ Speedinvest: 18 deals
The investor that's made the most climate tech deals in the last year is Austria's Speedinvest. 
It's a generalist fund backing pre-seed, seed and early-stage startups across Europe. Its current fund has €660m to deploy.
Companies it has backed in the last year include refurbished electronics marketplace Refurbed; investment platform Tulipshare; rental startup Lizee; waste platforms Resourcify and Greyparrot; battery management platforms Breathe Battery Technologies and Twaice; carbon analytics startup apiday; supply chain startups Yolda, Liefergrun and Hier; solar panel startup Sunhero; EV charging company Paua; energy companies Skyfri, materials company One.Five; electric scooter provider Tier; carbon management platforms Planetly and offsetting tool Sylvera.
2/ Bpifrance: 11 deals 
Second is French public investment bank Bpifrance, which signed 11 sustainability-focused deals.
All the companies it backs are French. They are plant-based meat startups Umiami and Gourmey; solar tech companies Newheat, Beem Energy and Kyotherm; vehicle tech companies Tallano Tech and Nawa; secondhand clothes site Vestiaire Collective; salt water extraction company Adionics and ESG real estate analytics platform Deepki.
Vestiaire Collective and Deepki are two of France's highest-valued climate tech companies, worth $1.7bn and $660m respectively — according to Dealroom estimates. 
Bpifrance also backed Neoen, a renewable energy company now worth $6.7bn that IPO'd in 2018. 
France's climate tech funding soared in the first quarter of this year. Companies raised a collective €881m — the highest figure in Europe.
3/ Pale Blue Dot: 10 deals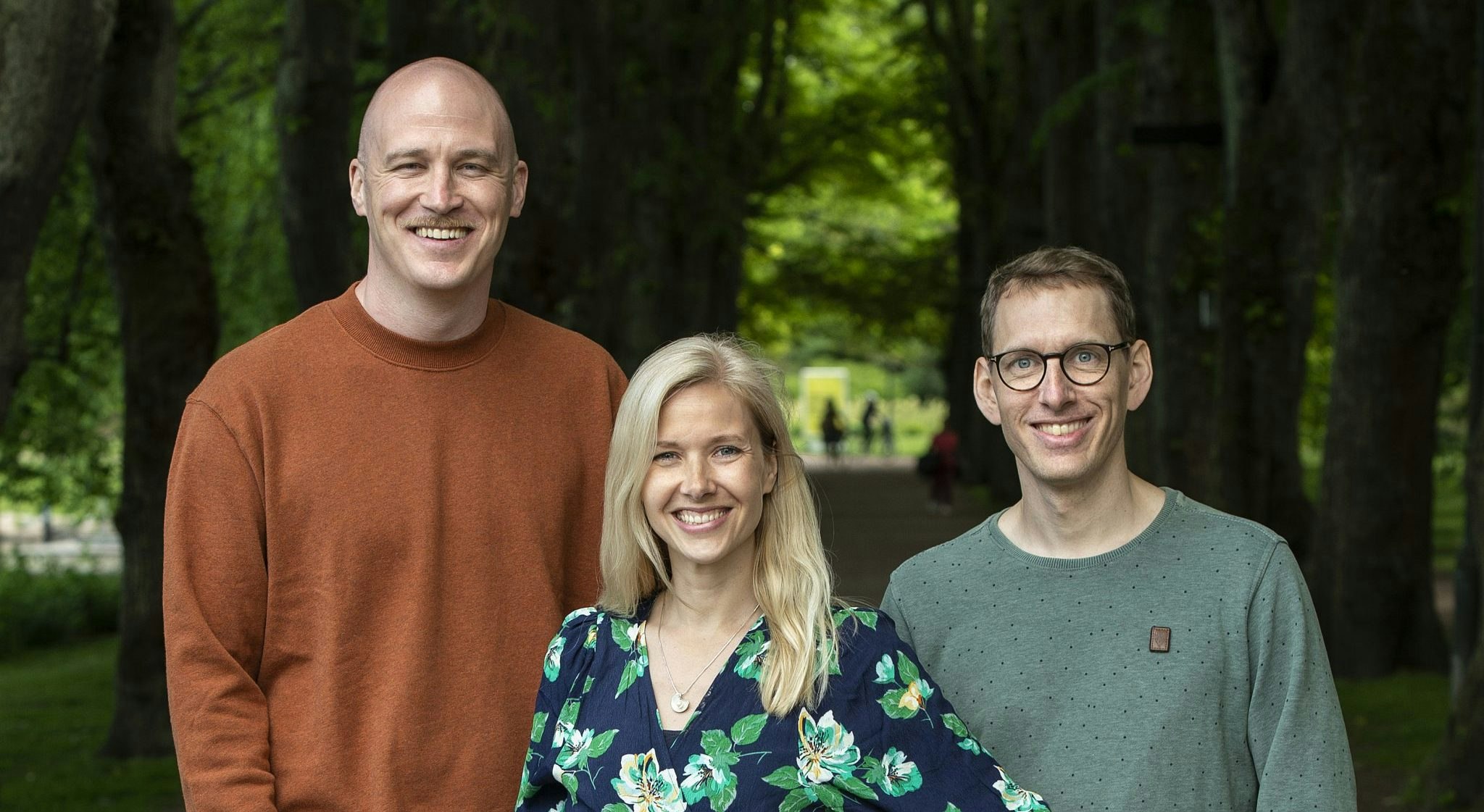 Pale Blue Dot, based in Mälmo, has made 10 climate tech deals in the last 12 months. The climate-focused firm is currently investing from its first fund of €87m. It backs companies at pre-seed and seed stage.
In the last year, Pale Blue Dot has backed seaweed fish alternative startup Bettafish; EV charging platform Monta, agritech Phytoform Labs; foodtech company Hier; circular plastic startup Cirplus; forest monitoring company Overstory; zero-emission parcel delivery company Hived; carbon marketplace Patch; climate fintech Sphere and risk analytics platform Climate X.
4/ Übermorgen Ventures: 9 deals
Übermorgen Ventures is a Swiss VC firm focused on early-stage climate tech deals. It backs companies around the world.
Its European deals in the last 12 months have seen it back circular fashion company Unown; green electricity suppliers Einhundert and Ostrom; solar power provider Sunvigo; plastic recycling company Cleanhub; carbon removal startups Carboculture and Carbonfuture and fermented protein foodtech Fermify. 
The firm backed Sunvigo twice in the last year, bringing its deal count to nine. 
5/ Norrsken VC: 8 deals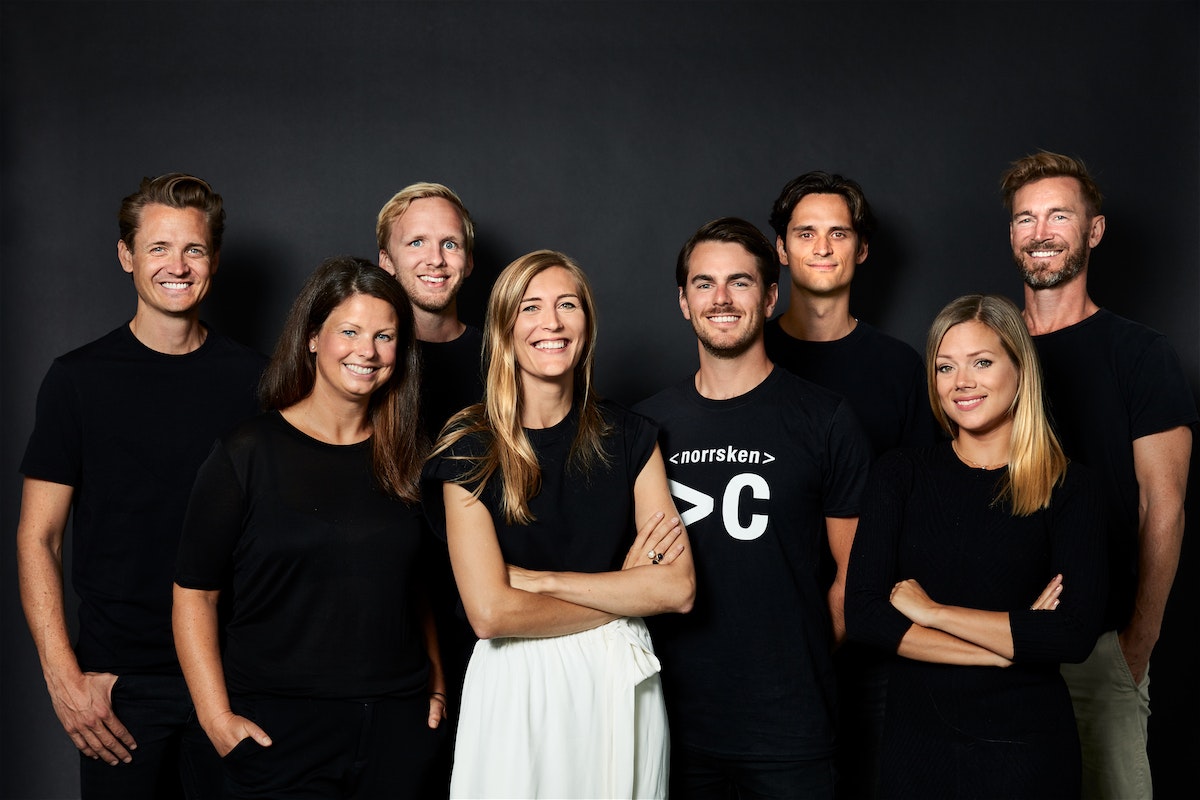 There are a number of VCs tied in fourth place, each with eight deals made over the last year. 
Norrsken, based in Sweden, is an impact-focused early-stage investment firm. It was born out of the Norrsken Foundation, a not-for-profit foundation founded by Niklas Adalberth, cofounder of fintech unicorn Klarna.
In the last 12 months Norrsken has backed Northvolt — the Swedish battery gigafactory — as well as electric vehicle manufacturer Einride; data centre cooling company Submer Technologies; Estonian sustainable investing platform Grunfin; foodtech companies Stockeld and Bluu Biosciences and carbon management tool Climateview.
6/ Eurazeo: 8 deals
Eurazeo also made eight climate tech deals in the last year. The private equity and VC firm is based in France and says it's backed 450 companies since its inception in 2001. 
In the last 12 months its climate tech deals were with carbon-neutral homes startup 1Kommas; green hydrogen provider Sunfire; refurbed electronics marketplace Back Market; ebike provider Dance; plant-based food startup Stockeld; secondhand clothes startup Vestiaire Collective; climate risk platform Descartes Underwriting and Tulipshare, an investment platform that wants to help users lobby big corporates.
7/ Rockstart: 8 deals
Dutch early-stage investor Rockstart has also backed eight climate tech companies in the last 12 months. 
They are energy revenue provider Sympower; zero-waste online shop Lyfa; wind turbine monitoring startup Fibersail; crop monitoring and insurance company IBISA; Reduced, which produces food from waste; carbon offset company Klimate; energy platform Technologycatalogue and plant-based cheese producer Willicroft.
8/ EQT Ventures: 7 deals 
Sweden's investors have had a busy year. Another Swedish firm, EQT Ventures, also made eight climate tech deals in the last 12 months. EQT invests across stages and industries, writing checks from €3m to €75m. It's currently investing from its second fund, worth €660m and launched in 2019.
It's sustainability-focused investments across the last year include Swedish electric plane startup Heart Aerospace; Estonian nature-backed crypto token Single.earth; French battery maker Verkor; carbon management platform Ducky; animal-free dairy maker Formo; escooter startup Dott and electric boat manufacturer Candela Speed Boat.
Previously, EQT also backed Einride, the electric vehicle manufacturer now worth $1.4bn.
9/ Global Founders Capital: 7 deals
The first non-European VC in the list, Global Founders Capital, based in San Francisco, has backed seven of Europe's climate tech companies in the last year.
They are carbon removal startup Climeworks; PV panels startup Klarsolar; ESG reporting platform Atlas Metrics; renewable energy provider Ostrom; reconditioned bike marketplace Upway; offsetting platform Abatable and solar power SolarMente.
The fund has previously backed some of the world's biggest tech companies, including Meta, Canva and Slack, as well as big European companies like Revolut and HelloFresh. 
10/ Octopus Ventures: 7 deals 
Octopus Ventures is a multi-stage VC firm based in London. It's a generalist firm investing across Europe. Outside of climate tech, Octopus has backed companies like Cazoo, Zoopla and Depop.
In the last year, it has made seven deals into climate tech companies. It backed smartphone leasing company Raylo; food waste app Olio; carbon management platform Minimum; energy software company Origami Energy; clothes rental service Hurr Rental; supply chain startup Collectiv and vegan meals provider Allplants.