With the emergence of Clubhouse, audio has quickly become a buzzy space in the social media landscape. Earlier this year, the app — which hosts rooms where audio-only discussion can take place on a range of topics — hit Europe by storm. 
In its wake, a host of other apps have emerged. And one of them, Dutch social audio app Quest, has been backed by American startup accelerator Y Combinator. 
Unlike Clubhouse 'rooms', Twitter 'Spaces' and Facebook 'Live Audio Rooms', Quest focuses on short-form Q&A soundbites centred on career advice. 
Quest hosts speakers ranging from author Nir Eyal to employees of tech companies such as YouTube. They typically answer questions such as 'how did you identify a great startup to join at an early stage?' or 'what growth strategy worked for your company and why?' All answers are unique and exclusive to the platform. 
"I think audio has something that inherently is very expressive," cofounder Robert Gaal told Sifted. "There's no way to record audio and be insincere."
A more human LinkedIn
Quest wants to offer a more human alternative to professional networks such as LinkedIn. Speakers record answers in under five minutes to a question of their choice, which is then vetted by the app's editorial team. Currently, there are over 10 hours of recorded content on the app, largely from speakers in the tech sector. 
Gaal is a well-known serial founder and angel investor in the European tech ecosystem. He is a member of Atomico's Angel Programme and previously worked at Google. His cofounder Emiel van Liere is also a serial founder who exited his previous startup and has worked in senior roles in mobile development. 
The idea for Quest came about through their experience of mentoring juniors professionally. This led them to reflect on how LinkedIn — "a 20-year-old directory service" — was the only way for them to make the right connections. They then set out to create a more personal and intimate professional network that made mentorship accessible.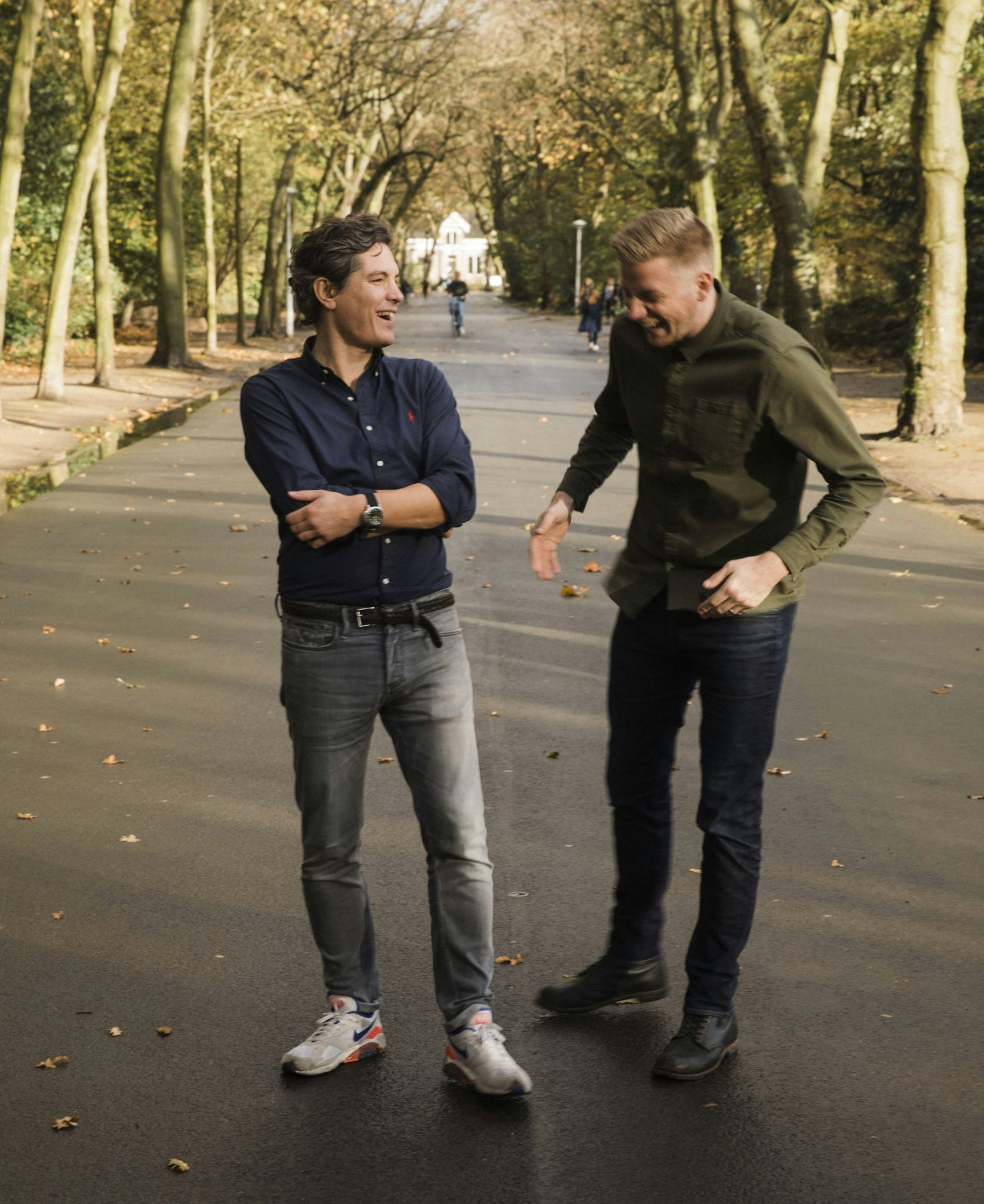 "So there's a lot of experts that really do want to help, but they're just busy. They can't let their schedule be harmed by a one-on-one mentorship session — often, they're even too busy to record a podcast," Gaal explains. 
"Besides that, it's hard to know how to help people as an expert. So we found that when you ask people to contribute their advice [in audio form], it takes all the barriers away — then you can create, essentially, a really helpful and really intimate professional network." 
Increasing accessibility to career advice
The app hopes to tap into the trend of career advice that's proliferated across short-form platforms like TikTok. Currently, most of its users — currently numbering at 1k — are job seekers, new graduates or those in junior positions who are hungry for easily digestible clips to brush up on their professional skills. 
"These are people that are looking to learn the lingo or the mindset of 'how am I going to grow in this position?' [and] often, that sort of etiquette is not always accessible to anyone, which is really why we built Quest," says Gaal. 
"We really wanted to make sure that accessibility to a growing career is for everyone." 
It's a mission that's convinced Y Combinator, with the accelerator backing the app to the tune of $125k. Quest is looking to raise more funding from other investors on Demo Day on August 31 to September 1. Its also currently looking at monetisation options such as implementing monthly subscriptions.  
Explaining his reasoning behind investing in Quest, Y Combinator group partner Gustaf Alströmer says: "Prior to YC and Airbnb, I worked on an audio app called Voxer and my biggest takeaway from that time is that voice is a medium that we've massively under innovated in [but] I would argue it's the best media for producing content." 
"Quest is going after some of the most unlocked content that still most remains in our head — how each one of us approached our careers."