London and Oxford-based startup Quantum Motion has today announced it's raised £42m — the largest ever single investment in a quantum computing startup in the UK — to develop its silicon-based technology.
The round was led by Robert Bosch Venture Capital — the corporate venture capital arm of the Bosch group. It was joined by multinational automotive company Porsche SE and British Patient Capital, a subsidiary of the British Business Bank which invests in late-stage tech companies.
All of the company's existing investors — Inkef, IP Group, NSSIF, Octopus Ventures, Oxford Sciences Enterprises and Parkwalk Advisors — also participated.
What does Quantum Motion do?
Cofounder Simon Benjamin describes the company's approach as "the boring way" to build a quantum computer, but it's the one that his team hopes will be more scalable and cost-efficient than other approaches that have received more backing to date.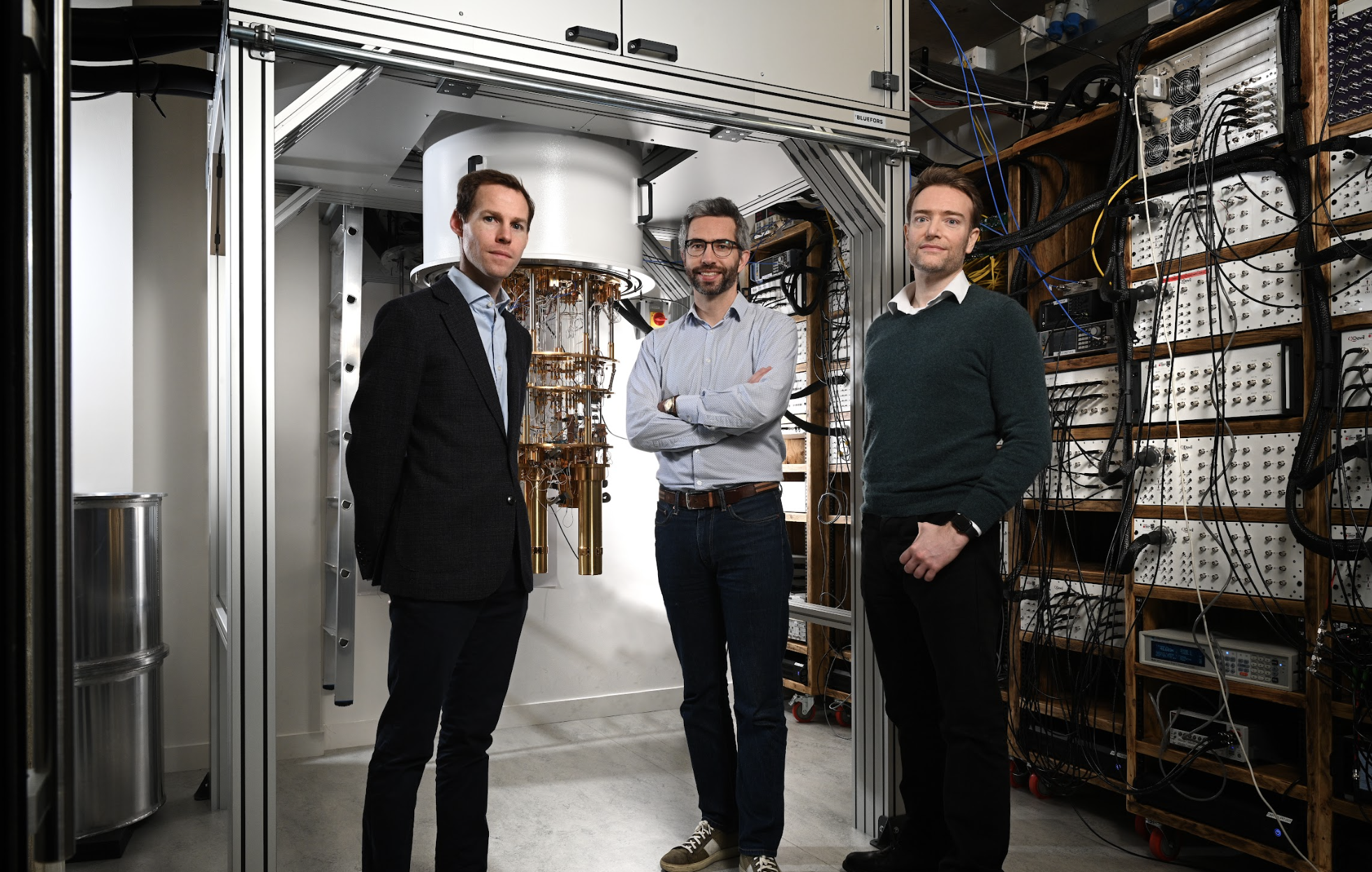 Rather than making qubits — stores of quantum information — out of superconductors or trapped ions (two of the most popular methods of building a quantum computer), Quantum Motion is building them out of silicon.
This, says Benjamin, means that the company can build quantum processors with far less specialist technology, working with the materials that large silicon foundries are already used to manufacturing with.
"We don't need lasers, we don't need high vacuum," he explains. "Compared to some other approaches it's — in a way — the most boring thing: foundries that make chips for iPhones and washing machines can also make quantum chips."
This is in comparison to other quantum computing approaches — such as that of Paris-based Pasqal — which were born in the laboratory (Pasqal was founded based on the work of Nobel-winning physicist Alain Aspect).
👉 Read: The different types of quantum computer startups, explained
Benjamin says that these approaches represent "beautiful work", but often require very specialised components to build. Silicon-based processors, meanwhile, can be mass produced and — if Quantum Motion can make them work — available to a wide customer base.
The company has developed a chip that holds 1,024 qubits on it — the challenge is building the architecture to make these qubits work together on quantum calculations. 
Benjamin uses the analogy of an LCD television to explain the challenge: it's not just about getting the individual pixels working — it's about building the system that gets them working together to create a coherent picture.
Until that point, the 1,024 number is a bit arbitrary, and other companies like Pasqal are further along the road when it comes to running quantum processors with working qubits.  
What's the market like?
Quantum Motion isn't the only company trying to build silicon-based quantum computers. Others include:

Dublin-based Equal 1 Laboratories
Australian startup Silicon Quantum Computing 
Vancouver-based Photonic Inc
The other big player in the space is chip-making giant Intel and, while Benjamin says that it's clearly competition, it's welcome news that the masters of silicon chip manufacturing are interested in quantum. 
"If Intel weren't interested in getting a quantum computer to work on a silicon chip you would wonder, 'What do they know that we don't?'"
Quantum motion believes that its team's expertise across quantum physics and cryoelectronics (building electronics that work under extremely cold conditions) were what convinced investors it can gain an edge over Intel.
The round comes at a rocky moment for the nascent quantum computing sector. Last week Silicon Valley-based Rigetti, which floated on the Nasdaq via a SPAC in 2022, laid off 28% of its employees.
Some in the tech world are now speaking of a "quantum winter", as investor hype is replaced by scepticism over whether big claims from quantum companies were justified.
Quantum Motion is avoiding making promises on when its hardware will be ready for widespread use, and prefers to focus on the technical milestones it's aiming for in the nearer term.
"When we see other quantum entities that are downsizing it does make you think about a quantum winter type scenario. It reminds us that it just makes great sense to stick to our policy of no hype," says Benjamin. "One of the things that creates a winter is expectations that can't be fulfilled."
Sifted's Take
Quantum Motion is unlikely to be the first quantum computer builder to get working technology working to the market — other, better-funded players like Pasqal and IQM look set to get there earlier.
But Quantum Motion could succeed when it comes to building technology that's available to a wide range of customers, as opposed to highly specialised machines built with components that cost the earth.
If quantum computers are to become widely available to clients outside of major corporations, silicon could well be the tech that delivers it.