The pet industry was booming even before Covid-19 lockdowns triggered a spending splurge by house-bound families. Since then, pet ownership in the US has more than tripled and more than 3m British households have bought pets. As an indicator of how much is being spent on them, the UK's Office for National Statistics recently added dog treats to the basket of goods it watches to track inflation.  
As countries reopen and workers return to offices, many analysts are betting that owners will continue to lavish spending on their furry friends. America's $100 billion pet industry is poised to almost triple in size to $275 billion by 2030, Morgan Stanley estimates. In China, Goldman Sachs has predicted 19% compound annual growth in pet food spending between now and 2030.
Purina, the pet care subsidiary of Nestlé, has been backing innovators in the industry since 2020 through its Unleashed programme, powered by the Purina Accelerator Lab. Its six-month programme supports tech-based startups on the cutting edge of pet care — helping them to build their brands with access to the company's network, brand credibility and research and development expertise. 
As a growing startup, being surrounded by and getting support from experts in the field is a

must
This year, six European startups joined the scheme's second cohort, whittled down from a list of more than 300 applicants and allocated a curated team of mentoring experts from Purina. Purina funds a mutually agreed value exchange project for each startup, where the teams can test, learn and drive growth. 

"The team that we've been assigned couldn't be more focused on the needs of my business," says Michael White, chief executive of PuppyFat, a British app that allows breeders to log and share their animals' records. The mentors working with his startup include experienced breeders who have helped his company connect with the app's target community, he points out.
"From the very get go, they've just brought all of their existing knowledge and research to the table," White explains. "They have the quantitative whack that a start-up like PuppyFat wouldn't have on its own; so they have brought the big guns in terms of all of the desk research and analysis that we wouldn't be able to do on our own."
With Purina it's been more about us developing together the milestones we need to

hit
Pawesomer, a Finland-based app that tracks pet health and wellbeing, was another winner of this year's programme. Its chief executive and founder, Anssi Ruuhikorpi, says that Purina is "putting up professionals who truly know the business. They have out-of-the box thinking for us, and they are bringing new ideas, and that has really helped us." 
"As a growing startup, being surrounded by and getting support from experts in the field is a must," says Jimmy El-Hajj, cofounder of Paw Pots, a fresh pet food startup. "That's what Unleashed is all about: a very well-structured and organised team who are there for you for one purpose: to help you succeed".
The benefits of a niche focus
Unleashed is the only accelerator programme in Europe dedicated exclusively to the pet-tech industry. That puts it among a growing band of niche accelerators focused on specific sectors — think of the IAG aerospace accelerator or Qualcomm's wearable technology venture. Unleashed's pet care focus gives participants the industry-specific experience they need to build their business, points out Max Swinscow-Hall, chief executive of BioKind, a British startup producing sustainable animal protein feed from agro-industrial waste products.
Lots of startups are focused on metrics and quantitative things, when the qualitative part is

important
"We've participated in a couple of different accelerator programmes, and one criticism has always been that while it's great to get access to people who can coach you, it's not going to have a massive impact unless they're actually helping the company get into the supply chain, and to meet with customers and investors," he says. "This is why the Unleashed programme has such incredible value for a company like us — because we are really in a programme with the customer. We get that sector expertise, but also the direct routes to market."
He adds: "When it comes to other companies we've been working with, it's been less of a co-development process than with Purina. With Purina it's been more about us developing together the milestones we need to hit."
A new platform
The Unleashed accelerator gives startups a boost regardless of their maturation stage on joining. This can be through the credibility that emerging brands can acquire by working with Purina, for example, or how the company's deep market knowledge helps them refine their focus or change gear.
Take Animoscope, a French digital veterinary service, built around an AI-enabled symptom tracker. It had paying customers before enrolling in the programme, making it more advanced than many startups participating in accelerators, points out its chief executive, Julien Tripet. But being accepted into the highly selective program has helped them raise their profile even further. "Even before you enter, what you get is the credibility and the visibility. That's the major driver, the major change for us," he says.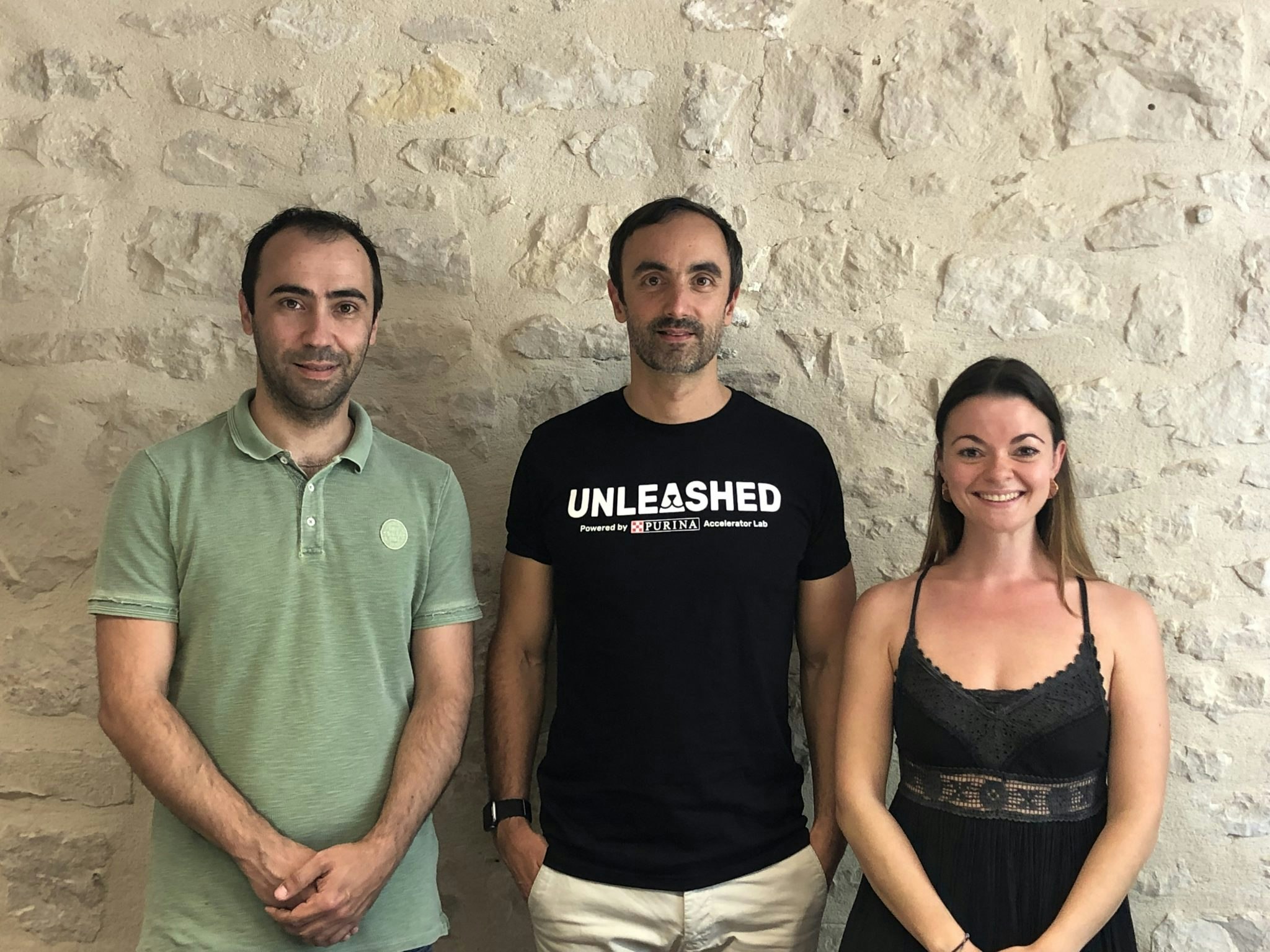 Tripet points to marketing as an area in which his business has benefited particularly. "The depth of expertise that we got from Purina, especially on the marketing side, was huge — and that is something that we had actually missed on our side. Lots of startups are focused on metrics and quantitative things, when the qualitative part is important."
Other participants agree. BioKind focused on producing feed for livestock and aquaculture before enrolling in the accelerator, but has moved into the pet market with input from Purina's experts. "It is a very different marketing game, because the pet food companies are really selling to pet parents, whereas agriculture companies are selling to farmers," says Swinscow-Hall. "There are very different marketing considerations, so we've been learning lots as we go."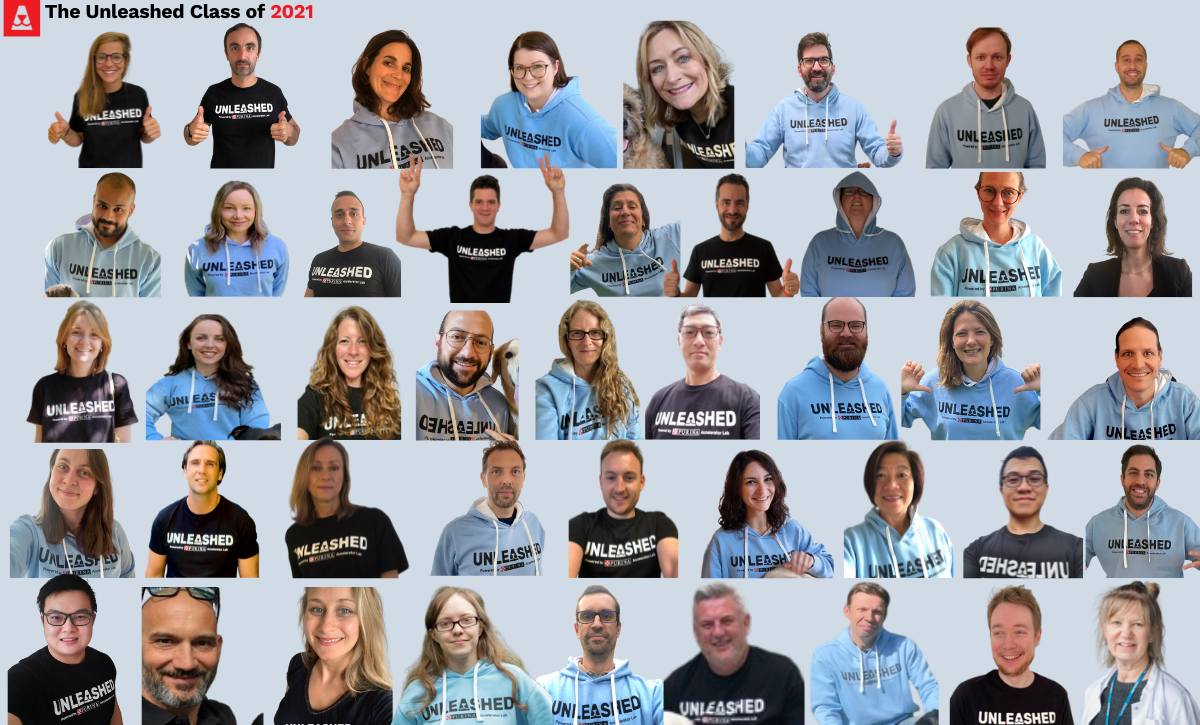 Another of this year's participants, Scorpet, a French app for mobile pet beauty contests, was founded by two engineers and lacked marketing prowess, says cofounder Pierre-Louis Chinazzo. "Purina set up a marketing team for us, which was what we were missing. They brought the method, and the way to strategically promote the application," he says.  
He adds: "For me, the big surprise was that they haven't created the accelerator for them, they've created it for us. It's done in a really good spirit. They're not pushing us to make money, they're asking us to create something great."
Creating future relationships
The Unleashed accelerator focuses on areas in which Nestlé Purina wants to strengthen its capabilities. Although it is not necessarily looking to acquire participating companies, it has gone on to run joint projects with some from its first cohort of businesses. 
Chinazzo says that is the plan for his app, which is launching shortly. "Thanks to Purina, we'll have a big kick for the launch. Then the goal is to set up some brand-dedicated [pet beauty] contests, specific to some of Purina's brands early next year. I think it's a win-win" for both companies, he says.
White has similar hopes for his app, PuppyFat. "If this was a proof of concept to see if we can work together, then I think we've smashed out of the park," he argues. "I think that we definitely can work together and certainly my intention is to continue the partnership well beyond the reach of the original accelerator."
Unleashed is already planning for its third cohort for 2022. Any pet tech startups interested should apply on www.unleashedbypurina.com by the 31st of December, 2021. Don't miss this opportunity!