Saying you met your partner online is no longer weird. Today, Tinder and Hinge are household names, and nearly as many people use dating apps in the UK as go to the gym. 
But there's one dating app that most have never even heard of — even though it's been around for as long as Tinder. I'm talking about Pure, the Ukrainian-founded app promising "honest dating without shame".
Founded on the premise of sex without strings, the app saw user numbers more than double between 2020 and 2021. That growth came under the leadership of the company's first female CEO, Olga Petrunina, who came on board in 2020. 
But how does it work? And can a sex-on-demand app really make for a safe space for all users? We spoke with Petrunina — and tried it out for ourselves — to find out.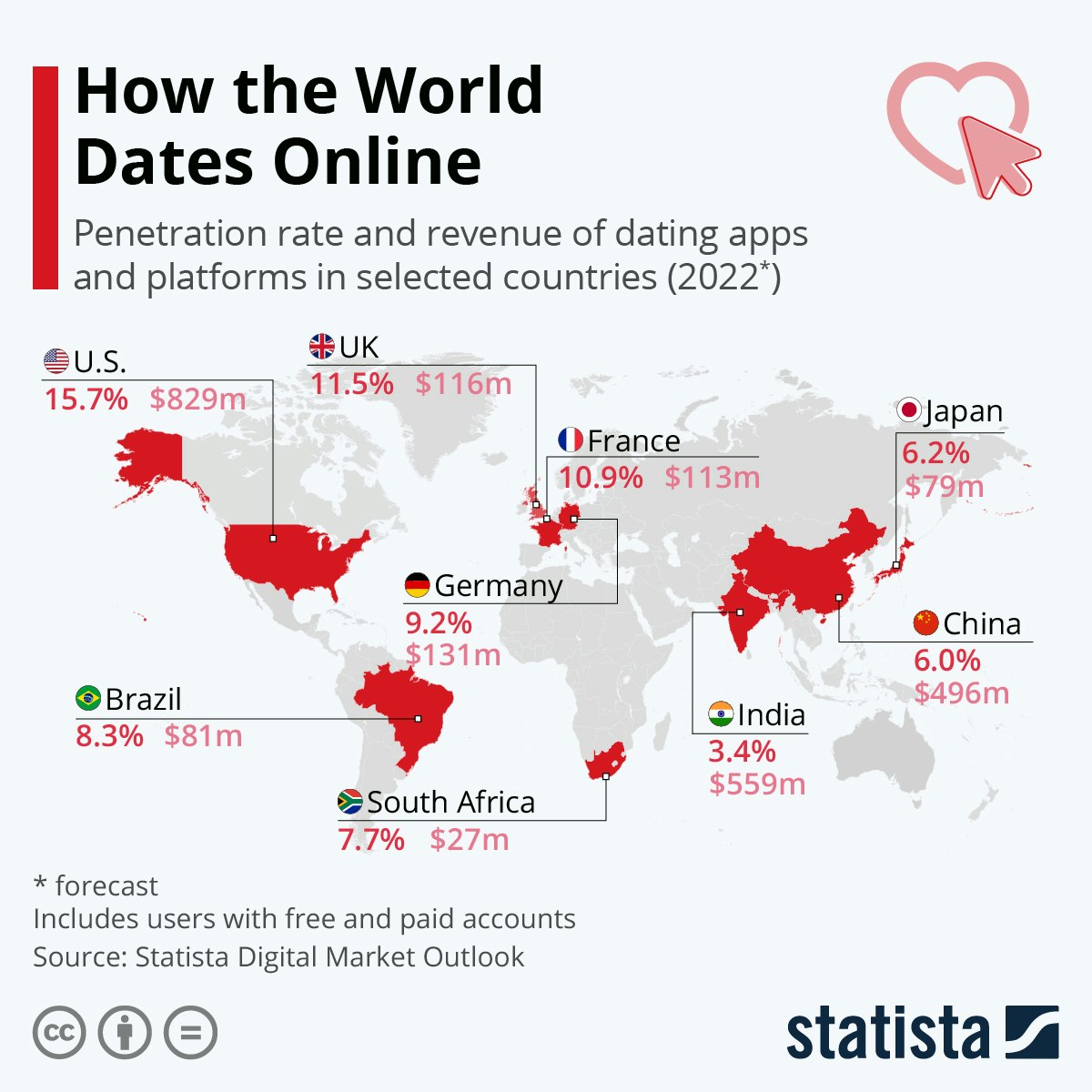 "Honest dating without shame"
Pure was founded in 2012 by two Ukrainian founders and has been bootstrapped save for a $400k seed round raised that year. Petrunia says while the barebones approach kept Pure "cashflow positive", it also held the company back. 
When she joined in 2020, Pure only had 13 employees after eight years of doing business.
"When I came, we changed the business approach," she says. "I said, Roman [the cofounder], we need to invest more into the product, we need to invest more into the growth, and we improved heavily the product." The team has since grown across departments and is distributed across America, Europe and Asia.
On the surface, Pure works similarly to other dating apps. Users upload photos and create a bio and can then chat if they "like" each other. Men and nonbinary users pay a fee to create an account, women do not.
But that's really where the similarities end. Pure users also list their turn-ons, including anything from kisses and massages to wax play, and, in lieu of the typically awkward short bio, create "ads" where they can be explicit about what they're looking for.
Sifted Newsletters
Sifted Newsletter
3x a week
We tell you what's happening across startup Europe — and why it matters.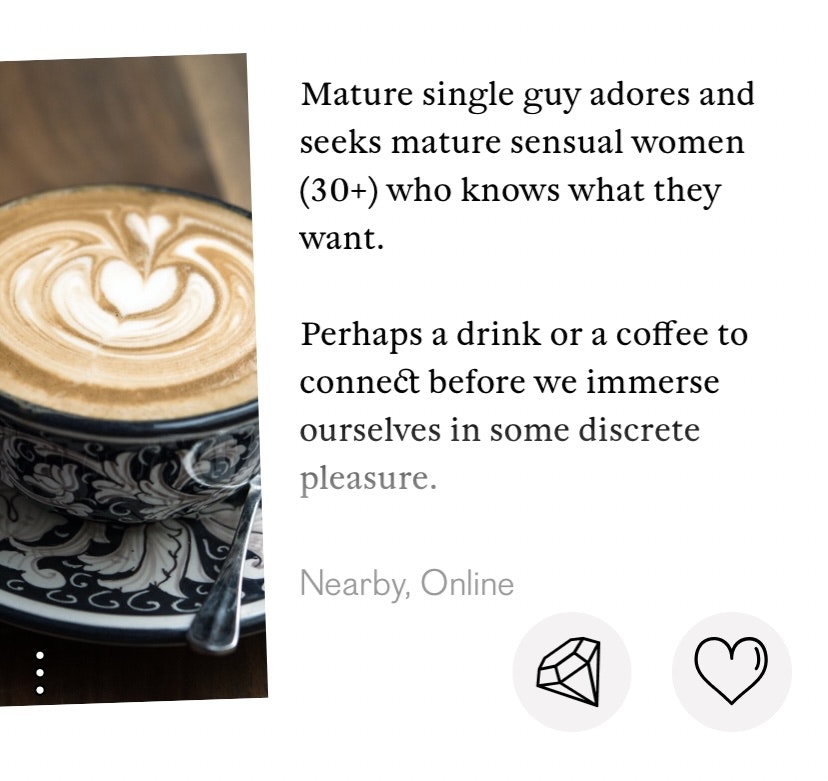 The app is also designed for anonymity. That includes features like chats expiring after 24 hours unless both users "turn off the timer" and keep talking and "self-destructing" photos. 
Petrunina also invested heavily in rebranding, something she says was necessary in a post-#MeToo world.
"If you want to be a modern company… you cannot be the same like you've been 10 years ago. You can see it on all the big brands, like Victoria's Secret, they change the entire brand strategy," she says. "It's the same with Pure. The transformation started when I came. As a female CEO, I understand what a female [audience] wants, how we need to position our brand."
She mentions that, for example, Pure's first logo was a vagina with a devil jumping out of it. Today, the brand's logo is far more playful and female-friendly, and while the devil is still present, the tone is a lot less aggressive.
"Now, I cannot even imagine that this can be used by our company," she says about the logo, laughing. "In 2022 it's impossible… the world is changing, the understanding of sex… the empowerment of women, everything has changed."
Petrunina says the company's staff are about 50-50 male to female, and that their entire branding team identifies as female.
Virtualisation of sex is the

future
"We transformed the graphics, they are more light, more fun, playful. They used to be more kinky," she says.
And what's next for Pure? "Virtualisation of sex is the future," says Petrunina, mentioning the app's video sex feature was a huge driver of user growth during Covid-19, and still a big trend with the app's fast-growing Asian audiences.
"Our focus and long-term development is sexting and video. So we want to virtualise sex fully… we want to implement avatars and a lot of things," she says.
They're also working on an AI assistant, which will pull from the Pure Journal content to help users communicate better, acting as a sexual wellness assistant for premium subscribers. 
"Most girls, they're not ready to go tonight and have sex with someone," she says. "They want [to] but sometimes they're not ready. We have a content platform… Pure Journal. It's integrated and… we're trying to educate our male [audience] how to properly communicate. Because, you know, the girls are from Venus and the guys are from Mars, it's very hard to [talk] and especially if it's about sex and anonymous dating."
Pure Journal is a blog linked throughout the app that publishes content on sex positivity, mindful dating, dating scams, glossaries to inclusive dating and sex terminology and even a ranking of the sexiest celebrity feet.
We tried it out — kinda
I have to be honest: I'm in a monogamous, hetero relationship with my cisgender boyfriend who I met on Hinge — it doesn't get more white bread boring than that. But I was curious to see how the app worked.
I created my profile — just a picture of me shoving a fig in my gob, which my boyfriend assured me was not at all attractive.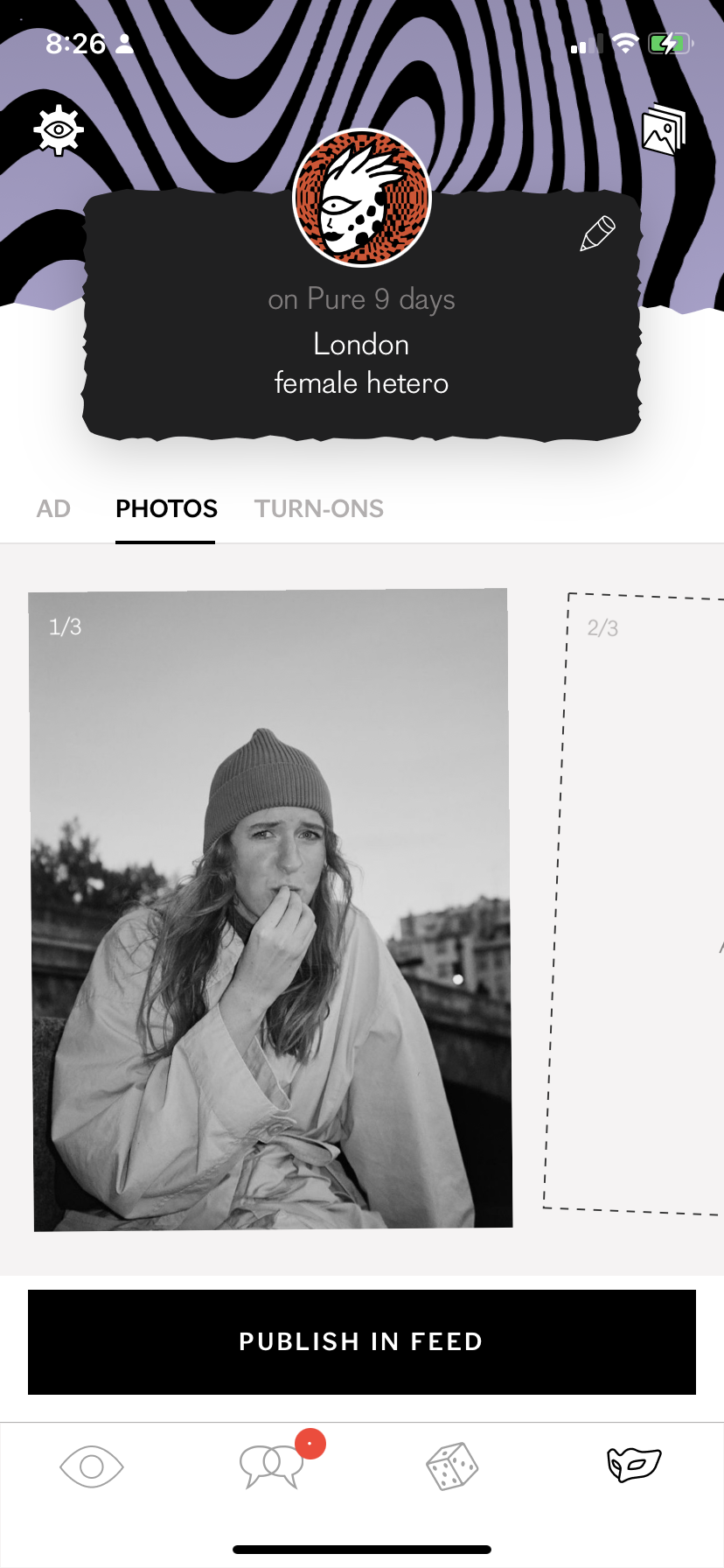 I didn't get much farther than that because my first stab at a personal ad wound up sounding strangely like a Dr Seuss poem, so I deleted it. I did, however, look through the limited number of ads I could, read some of the blog content ("Does size really matter?") and received a "gift" — an explicit picture that I won't describe any further (thank you, anonymous user, I'm flattered).
I also accidentally clicked on the Devil's Bones game which instantly matched me with someone to audio chat with before I screamed, quit the app and threw my phone across the room.
Ok, I'm definitely not the best guinea pig to try this out on. I spoke to my colleague, newly single pal and Pure user Tim, to see what he thought.
After coming out of a serious four-year-long relationship, he says that "the idea of a dating app that came with less expectations of getting into a relationship, that seemed to be more about fun without strings attached, was quite refreshing compared to Hinge which says it's 'designed to be deleted'."
It's a bit less choreographed… We've been conditioned for these apps to hold your hand through the process of selling yourself, whereas this one is

different
He also mentions the different UX feeling of Pure compared to apps like Hinge and Feeld, which put him off: "You open it up, and they're all of these like spinning eyes, one-eyed minotaurs, swirling black and purple graphics. It sort of looks like it's designed to scare… maybe that's just me being a coward."
Tim also said the lack of prompts compared to an app like Hinge made it more difficult to "advertise yourself". That can be liberating, but also more difficult to know where to begin. 
"It's a bit less choreographed… We've been conditioned for these apps to hold your hand through the process of selling yourself, whereas this one is different," he says. 
Big big cowards
As we both learned, Pure has a steep learning curve if you're used to the clinical sheen of more popular dating apps. Both Tim and I chickened out, but he did say he'd give it another go. I found a lot more use in the Pure Journal, where I learned a lot about queer sex terminology.
It's definitely a positive step toward making sex on-demand more accessible and safe for those who want

it
I was fascinated by how naturally the app merged sexualities and preferences on a very flat plane — there was no separate section or feed for the bicurious, for example, and queer content wasn't hidden behind a curtain. Dating apps originated from the gay community, after all, with Grindr and Scruff, so it's refreshing to see they're not playing second fiddle to the growing audience of hetero dating app users.
And while, yes, I did find it jarring as someone used to handhold-y Hinge, the proliferation of specialised dating apps for sexuality, kink, ethnicity, religion and more can only be a good thing, as it makes for a more inclusive user experience. And with conscious decision-making regarding sexual wellness and education, it's definitely a positive step toward making sex-on-demand more accessible and safe for those who want it.