It may have been a bad week for European neobanks — with mass layoffs at Monzo and tales of forced firings at Revolut — but at least the public markets are positive that financial technology companies are going to do well coming out of lockdown.
Large listed fintechs, such as PayPal, Adyen and Afterpay, have now surged beyond their pre-Covid stock prices to hit all-time highs. Qatalyst Partners, a US boutique investment bank, also calculated that its fintech index is now outperforming the wider tech sector and the Nasdaq.
Stock markets have been boosted in part by further stimulus programmes from the US and the EU central banks. But public stocks have also historically been a helpful indicator of the fate awaiting private companies in the same sector.
This newfound optimism, if it continues, suggests not only that the economy might be bouncing back, but that fintech startups are well placed to benefit. That could also mean that, for many fintechs, their darkest days are behind them, and they're in store for renewed consumer activity in the midterm.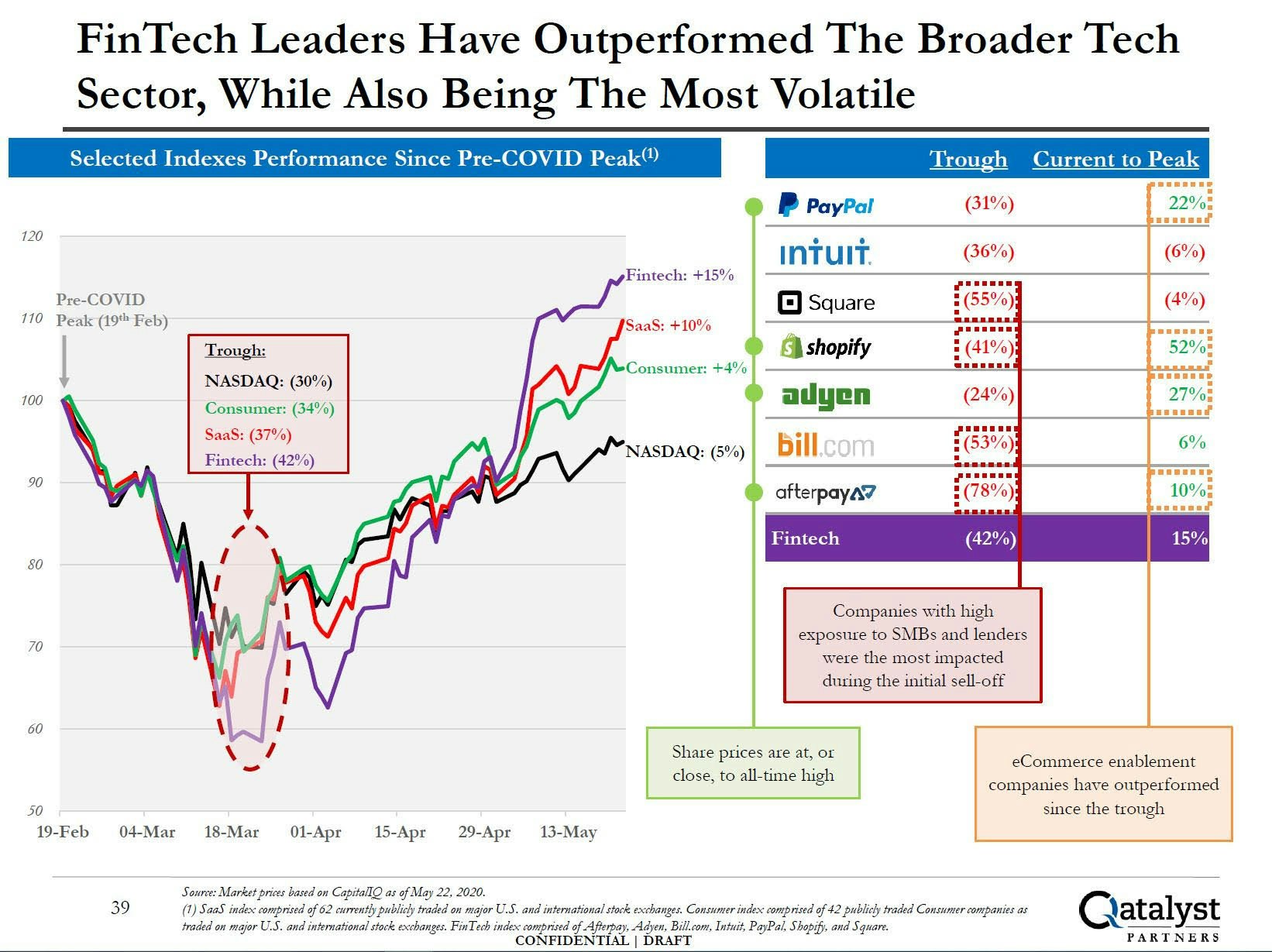 Charles Delingpole, founder of financial compliance company ComplyAdvantage, argues that, barring a second wave, the worst is over for the fintech sector.
"The business world found a way to keep going during lockdown and therefore financial systems continued and the need for innovation remained unchanged," he told Sifted. "The fintech sector is well insulated here... and is due a strong recovery."
Qatalyst analysts do highlight that the fintech sector is vast and certain segments were hit particularly badly by Covid — taking longer to recover. Indeed, not all fintech stocks have bounced back yet, and CB Insights warns there will be several "losers" in the space.
But, overall, the boutique investment bank concludes that most private fintech startups "are likely to emerge stronger post-Covid-19", pointing to the recovery of its public peers by way of example.
This would be a relief after a difficult period for public and private fintechs alike. Fintech stocks initially saw a seismic drop of over 50% after the virus outbreak, falling further than the Nasdaq and even legacy finance stocks.
Similarly, private fintechs have seen less venture capital funding, a drop in customer demand and lower valuations in some areas.
A brighter future
One sign that Europe's fintech startups are similarly expected to bounce back is the share price of Augmentum, a London-based, publicly-listed venture capital firm specialised in fintech.
Augmentum's share price has now rallied back to where it was pre-corona — a leap of faith in its holdings, which include trading app Interactive Investor, non-bank lender Iwoca and neobank Monese (which has had to delay a large fundraise).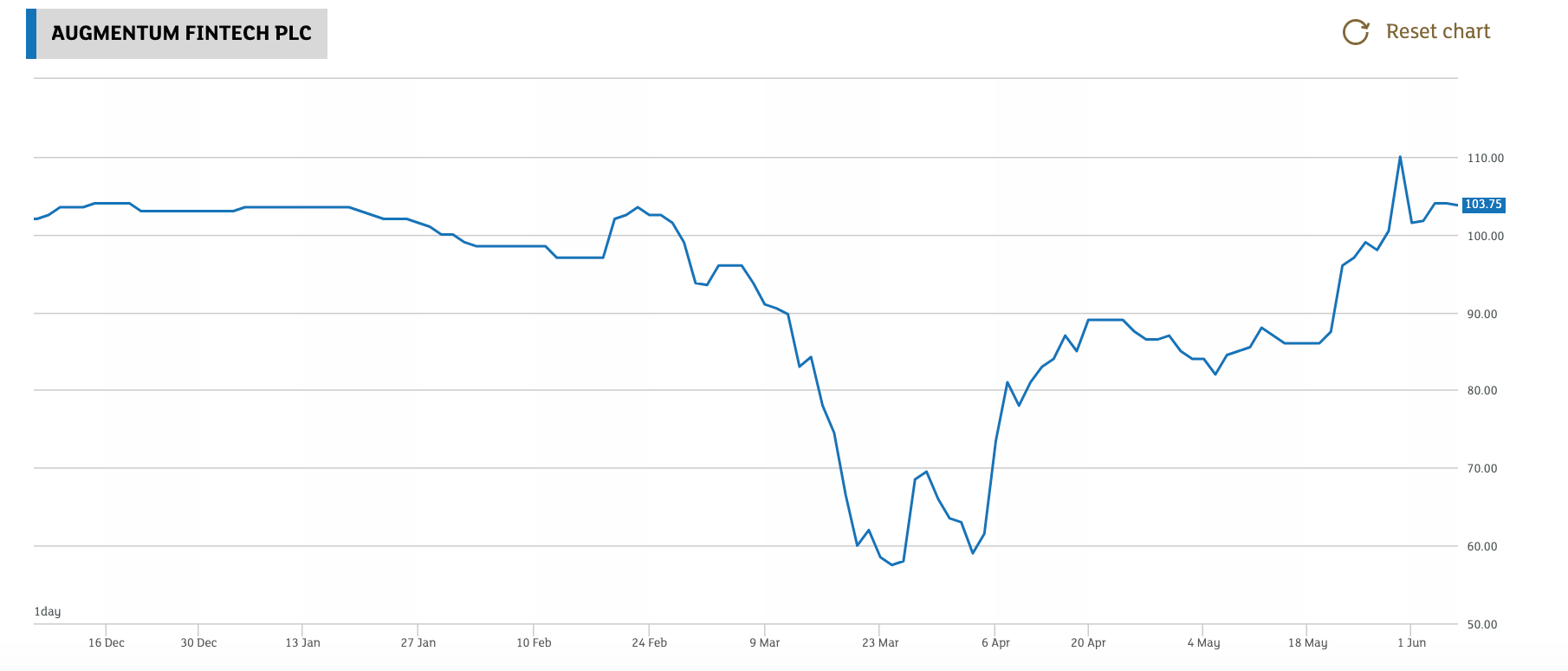 Even UK-based alternative lender Funding Circle has seen its stock price return to pre-Covid times, having struggled since listing in 2018.
Nonetheless, there are still fears among investors that the public markets are too optimistic — and that a global recession is looming. That means VCs may still take a while to deploy serious funds again, says Timm Schipporeit, a director at advisory firm FT Partners.
"There's often an overreaction in the private markets, while public markets recover a lot faster," he told Sifted, predicting a lag. 
Still, he urged private investors not to disregard the positive signs coming from the stock market. "Public markets can look way beyond the immediate crisis and see the acceleration of digital transformation and volume growth happening [in fintech]," he says.
"How long can we say 'the public market is too optimistic' for?"