Billionaires and VC funds have already poured millions of euros into psychedelic startups that are promising to revolutionise mental healthcare. The hope is that previously stigmatised substances like LSD or psilocybin (the psychoactive ingredient in so-called magic mushrooms) can be used in combination with psychotherapy to address hard-to-treat conditions like alcoholism and depression.
The therapies that are being designed and taken through clinical trials require a psychedelically trained professional to be present with the patient while they're under the influence of the drug. And that can be quite a thing to sign up for — an experience can last for up to 24 hours. That doesn't even take into account the pre and post-experience support needed for patients. 
Cue a new group of startups developing apps and other digital hacks to reduce the time burden on healthcare professionals.
Some psychedelic therapy evangelists say it's a necessary step for scaling up this time and cost intensive treatment — and reaching more patients. But critics say it's creating an industry that's more driven by investor greed than patient wellbeing. 
So who exactly are these companies?
The apps are coming
Berlin-headquartered atai Life Sciences — which is also taking psychedelic compounds through clinical trials — is developing an app which it hopes will help reduce patients' need for a therapist's attention after the experience — the so-called "integration" phase.
Atai CEO Florian Brand tells Sifted that the app will be used to monitor the patient's mood and certain biomarkers — like their tone of voice — in the weeks and months after a psychedelic therapy session, giving them tailored content for mindfulness and habit reinforcement.
"If we can free up some time in the therapy which can be substituted by technology, we believe that's a very good thing to address the scalability question of psychedelic therapies," he says. "Through technology-assisted psychotherapy, we believe we can actually achieve more durable and better results."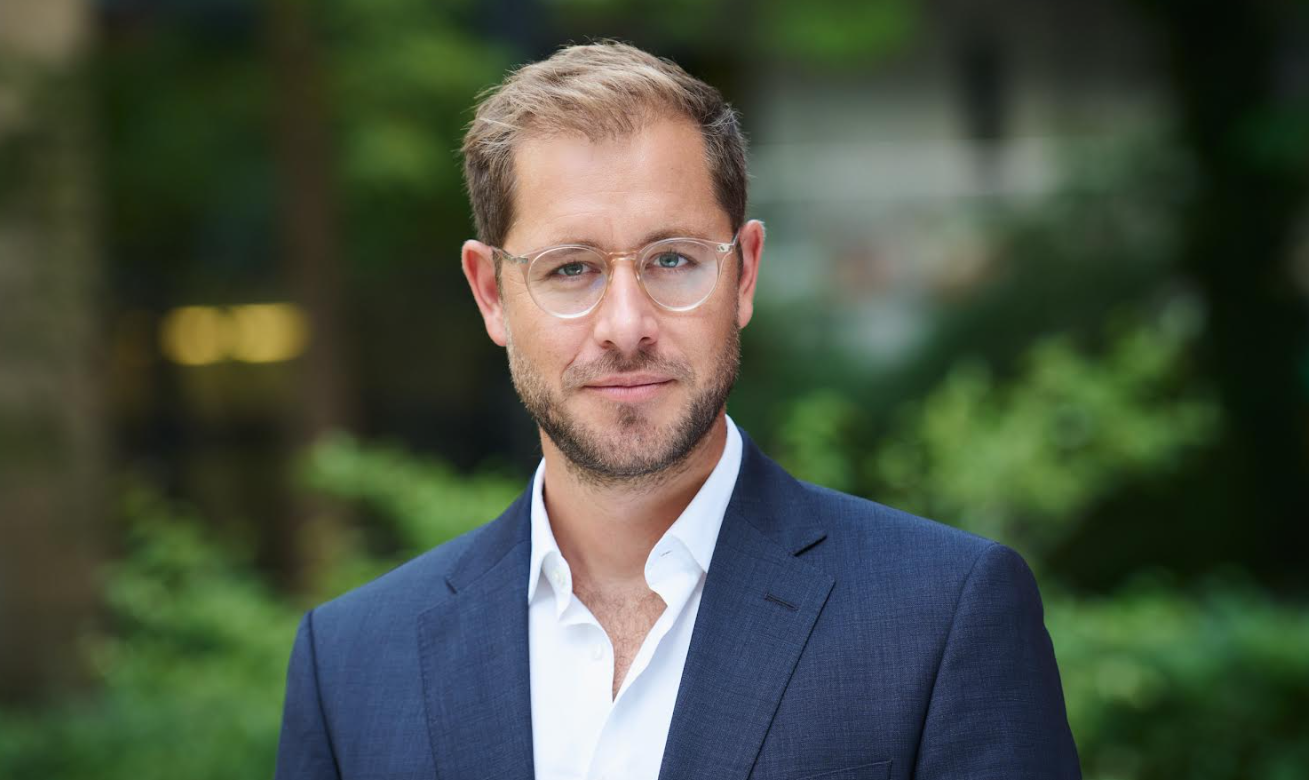 Another startup developing an app for the preparation and integration phases of psychedelic therapy comes from Ukrainian entrepreneur Yuriy Blokhin — founder of Homecoming.
Sifted Newsletters
Sifted Newsletter
3x a week
We tell you what's happening across startup Europe — and why it matters.
Commenting in Sifted Pro's report on the psychedelic healthcare sector, he says that the app is taking administrative tasks off the therapist's plate.
"The intention was never to replace the therapist — I don't think it's desirable or possible or feasible. It's more to identify strategic opportunities around where the therapist doesn't need to spend time, or it's not the best use of their time to be doing logistical work," Blokhin explains.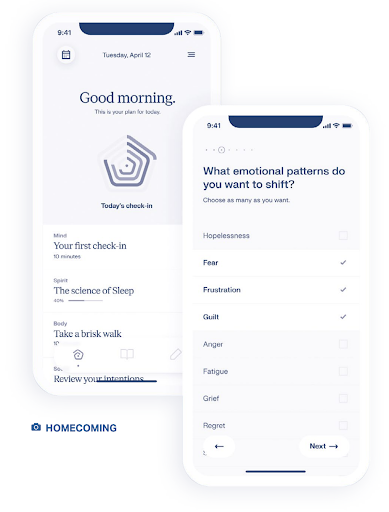 And while both of these applications aren't currently trying to introduce app-based treatments into the session where the psychedelic drug is actually administered, Brand says that he sees potential for technology to increase therapists' capacity to treat more patients at once.
"We hope to move to a scenario like a hospital floor where we have monitors where you can oversee patients and then can intervene when it's required, or when it's beneficial for the patients, again allowing a higher degree of scale," he explains. "It will ultimately depend on the therapy itself, whether that's appropriate, and that's something that we have to discuss with regulators."
'It doesn't feel like a great idea'
But not everyone thinks that digital hacks are the best idea when combining strong mind-altering drugs and patients' mental health. Michelle Baker Jones is a licensed counsellor in the UK and a member of the Psychedelic Research Team at Imperial College London, where she has worked on clinical trials for psychedelic therapy.
"How much do people really engage with some app? It's just not the same to have digital support, it really isn't," she says. "We are relational beings. Our wounds happen in relationships and they can be healed in relationships. And the more we diminish that, then the less effective I feel the treatments will be. So for me, it doesn't feel like a great idea."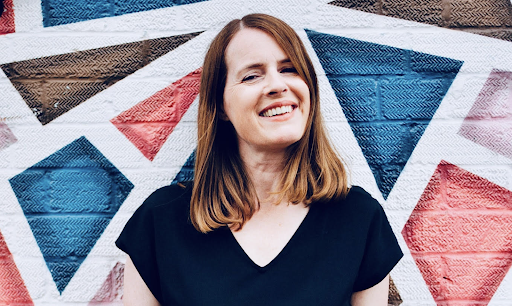 Baker Jones also points out that, in early psychedelic research into treating mental health conditions with LSD, the substance would be accompanied by as many as 50 hours of psychotherapy. 
"Will it [psychedelic therapy] be effective if we just keep cutting down the therapy and the care around it?" she asks. "Maybe [existing] antidepressants would work better if people were spoken to and if they had the care around them."
Baker Jones believes that, in addition to training more therapists in psychedelic treatment, community support centres might be needed to give people the relational support they need in the integration phase, following a dosing session.
Striking a balance
Another psychedelic therapy advocate who's concerned about the proliferation of app-based treatments in the space is Ozan Polat, partner at Vine Ventures.
He says that, while more and more training programmes are popping up to try and meet the need for psychedelically versed therapists, there's likely to be some shift to digital therapeutics.
"There are two sides to this coin — one is that this sounds very dystopian. And on the other hand, we need to find solutions to be able to scale those therapies. We can't put everybody in a plane and fly them to Peru to sit with shamans," Polat argues. "We need to find a balance to be able to treat the biggest number of people with these therapies, and at the same time ensure best practices and not just get into this machinery mode."
Polat says he hopes that, even if app-based therapies are implemented, that patients will always have the option to talk to a human being if they need. He describes how, after a profound experience with the psychedelic 5Meo DMT, having the ability to talk to the practitioner who'd been with him during the trip was vital to his integration of the experience.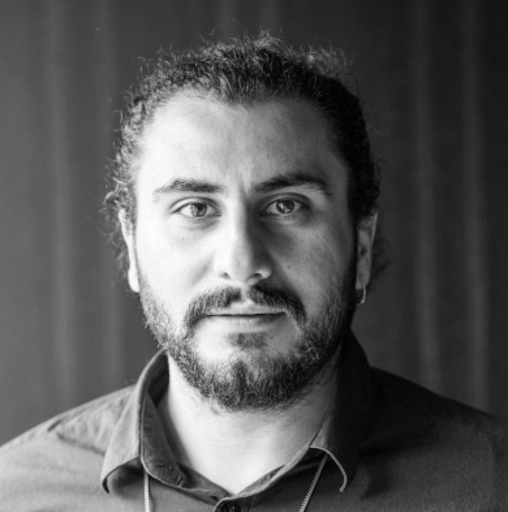 "She kept up with me with calls and WhatsApp messages," he remembers. "This isn't like some kind of gym or exercise app when you can just pick from 1-10 how exhausted you are. It goes beyond that because it's very powerful."
If psychedelic substances do eventually make their way into the clinical medicine system, policymakers will need to think hard about what kind of mental health infrastructure will be needed to support their rollout. 
And — whether that relies mostly on 1-1 therapy, community groups, app-based therapies, or a combination of the three — it will be important that the solution retains a human touch.