In the bowels of an industrial-looking building 2km north of the bustling heart of Prague, the Czech capital, 500 3D printers line the shelves of an air-conditioned workshop operating around the clock. The printers — churning out parts for machines just like them — are known as The Farm, and form a key part of one of Europe's fastest-growing tech companies in recent years.
While 3D printing may not be as headline-grabbing as it was early last decade, Prusa Research's astronomical revenue growth suggests it's a sector that should continue to demand our attention. According to Deloitte's latest Technology Fast 500 list for Europe, Middle East & Africa (EMEA), published in September, the Prague-based company was the third-fastest growing tech company in the region between 2014 and 2017 — one place above UK-based Deliveroo — with revenue up 17,122% during those four years.
"I never expected that it could grow so big," Josef Prusa, the eponymous company founder and chief executive, tells Sifted. "We've succeeded in building one of the best 3D printers you can get, and also one of the biggest Czech e-commerce stores."
Early days
Prusa Research began as a hobby. Prusa was looking to make some DJ equipment, but found existing 3D printers too complex, with too many parts. He decided to make his own. "I made it much simpler," he says.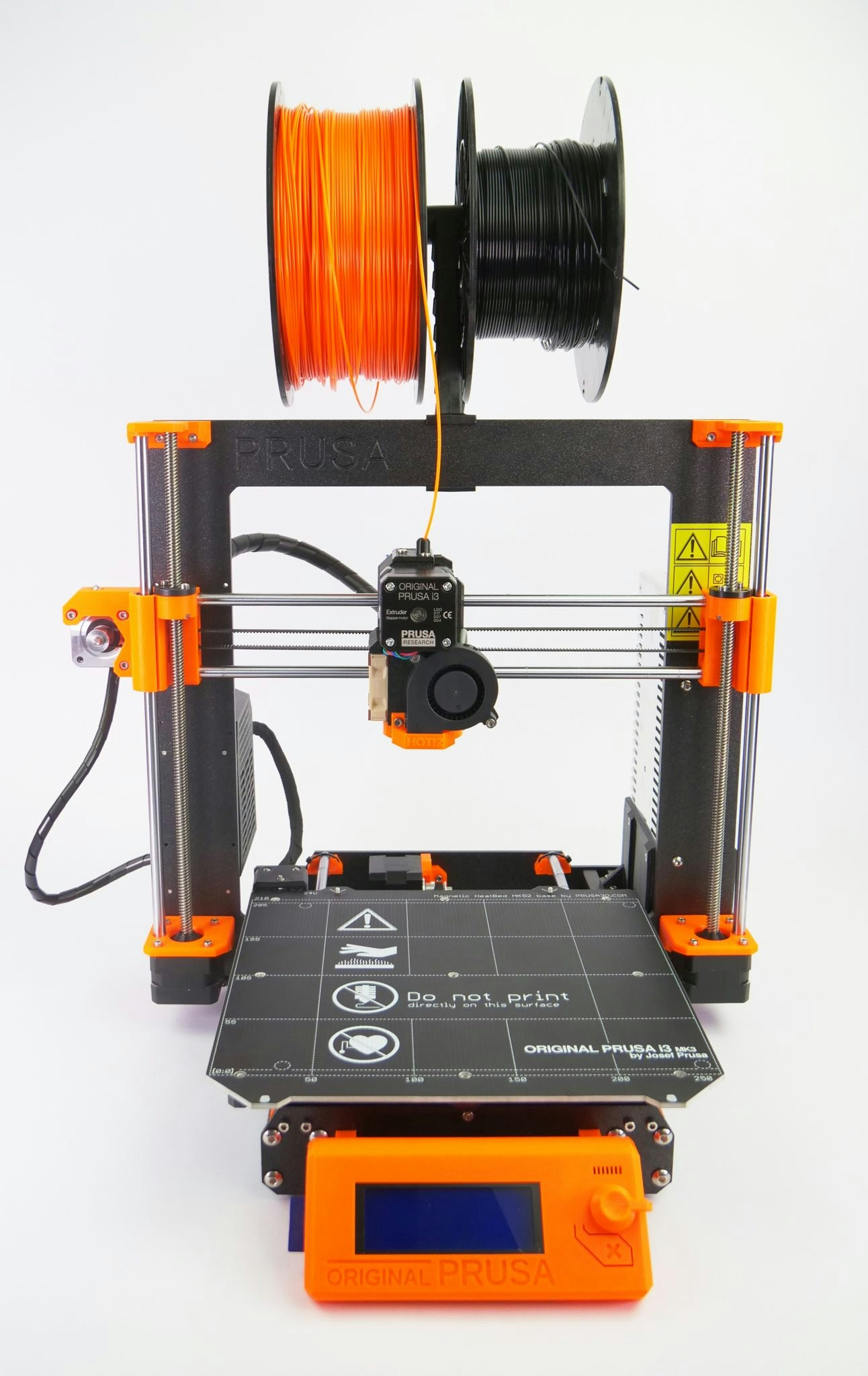 After sharing his designs with the open-source maker community, others started using them and people began asking him to make them 3D printers. He initially refused, but after deciding university wasn't for him, he quit and started the company. It was 2012, and he was 22.
Prusa says that he decided early on not to waste time trying to make the printers look pretty. "You'd be surprised how much time compared to the actual development the rest of the things consume."
In fact, in the early days the company would ship its products out in pizza boxes. "I didn't even know how to make custom boxes or where to order them. Everybody was fine with it because they knew that I was starting," he says.
By 2016, Prusa Research had 30 employees and was shipping 500 printers a month. Those numbers are now around 460 employees and 7,000 printers a month, with the company selling roughly €70m worth of merchandise a year.
Community engagement
Prusa believes that the hype around 3D printing at the beginning has been detrimental to the sector's image. "It's not a thing that will save the world, but it is a tool and it depends how you use it. It doesn't make sense to try to push it to people who are not creative or if they are not creating something. It can be very handy."
However, he suggests that nowadays formatting a Word document is harder than designing something simple in 3D. "It's just about evangelising, and making it more palatable for people."
Prusa Research's growth also highlights the role that a strong interaction with customers can have for a young startup. The company barely spends on marketing, relying instead on its community of users (it has a YouTube channel but the content is done in-house). "We get most of our new orders simply by referrals from our happy customers. That is because of the community and that is why I spend so much time with it," Prusa says.
Its active community also helps it find new ideas and areas to focus on. "Because of that, we can pretty much have laser focus on what to do next," Prusa adds. "I can't imagine how a 3D printing company CEO who never engages with the community, how they can decide what to do."
Teething issues
Prusa Research has faced many of the same challenges that other fast-growing startups deal with when trying to scale up.
Prusa himself had no previous business experience, though his father has a furniture store and gave him advice in the early days. "It's kind of different, it doesn't grow much. It's basically the same size for the last 20 years," says the now-29-year-old.
In fact, none of the early team had experience in manufacturing. "We didn't even know how it's done, so we're thinking, 'Oh, we should get somebody who would be checking the parts when they come in'. And then you find out that normally that's called quality engineering."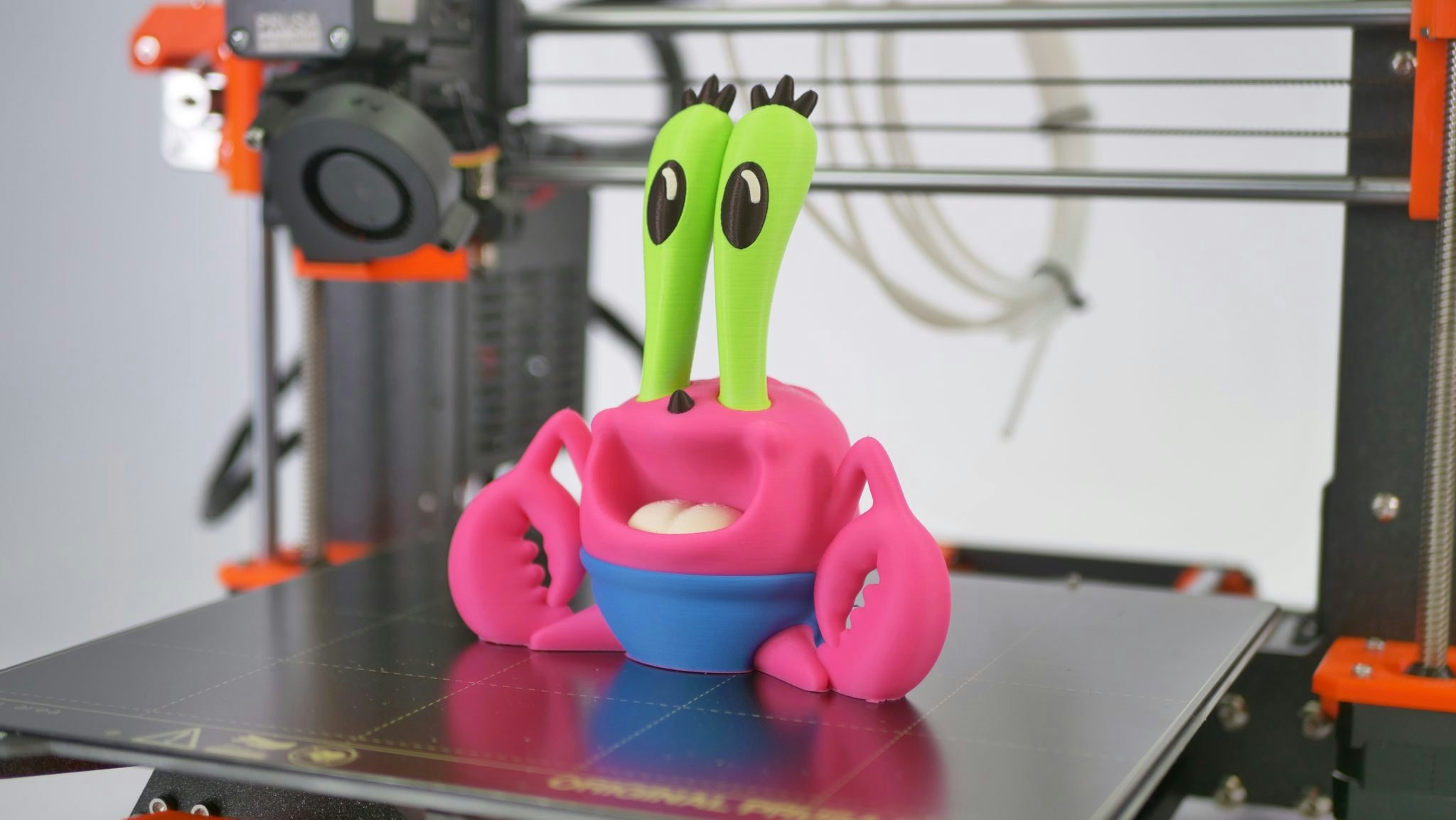 The company eventually hired a former Foxconn manager, who now runs the manufacturing side of operations.
Two years ago it also moved into its current location. "Before we were in a much smaller office, we had 60 people, and that was still the peak of what could be done without the process engineers and dedicated quality department," says Prusa. "We basically didn't have HR until we crossed 60 people."
The company also established its own filament factory, so that it can supply its own 3D printer feedstock.
Scaling up
Despite the scale of its growth, increasing production further is not straightforward.
Prusa Research also sells and services all of its printers. "We have really badass customer support which means that if we have a distributor and he sells the printer, even though he claims he will do the support for it, the customers always goes to our online chat and we end up doing the heavy lifting," says Prusa, explaining their decisions to become a one-stop shop. This despite distributors demanding significant margins.
This means that when it comes to expanding, the company also needs to simultaneously train more customer support staff and prepare for the increased volume of shipments. "From this office we shipped this year 70m euros worth of merchandise. That is a pretty big issue," says Prusa, adding that they now send printing equipment regularly to 130 countries.
Even with the rapid growth, the company has been careful not to overstretch. "Especially seeing the unicorns, everybody wants to go big, but it can go bad very, very quickly. If I hire 500 more people and the launch flops, it might very well mean that the company would go bust," says Prusa.
The company has also never really considered taking outside investment. "Especially in the early days I can imagine it would have had a very profound impact on many of the decisions which we consider a good call now," he says.
"Business-wise, we are still doing it the same. It's just more complex. We are just doing everything way more professionally, and we have dedicated people for the different tasks."
The company is currently looking for it next, bigger space from which to operate. "It will still be in Prague. We want to be here. Honestly, the more I travel, the more I like it here," he says.