Before last year, investors predicted 2022 would be "the year of deeptech". And despite the economic downturn, European deeptech did indeed see record investment, says Manjari Chandran-Ramesh, partner at Amadeus Capital Partners. 
"Macroeconomic drivers are focusing capital into the deeptech space and rightly so, as many of the solutions to today's problems could potentially be addressed through scientific innovation," she says.
In 2022, Europe welcomed five deeptech unicorns and saw several megarounds from deeptech companies including battery maker Northvolt, carbon capture company Climeworks and freight mobility startup Einride. European deeptech companies raised over $16bn last year, and they kept increasing their headcount while other tech sectors were flooded with layoffs. 
So what can the sector expect this year? Sifted asked investors to share what's in store for European deeptech in 2023. 
Among their predictions, the experts repeatedly brought up four key deeptech areas: energy storage, AI applications, defence technology and quantum computing. 
Battery technology will take the spotlight

If we think the energy crisis was bad in 2022, wait until 2023. With the current rate of consumption and a geo-political and macroeconomic environment that only looks dimmer, Europe will likely exhaust its energy reserves.
Doubling down on energy optimisation will be a key priority in the climate tech space. Partly out of necessity, energy storage will gain momentum, especially at the industrial level. New and second-life batteries will benefit from the dry powder in climate VCs.
Alternatives to lithium-ion for powering energy storage — from alternative metals to new tech like flow batteries — will also receive more attention. I expect non-dilutive funding to be key in proving the VC case for such alternatives.
Sifted Newsletters
Sifted Newsletter
3x a week
We tell you what's happening across startup Europe — and why it matters.
— Melina Sanchez, principal and VP impact at AENU
AI will expand to biology, energy and cybersecurity sectors

We expect artificial intelligence to be an important technology across all industries. A significant step forward can be expected here in the near future. For instance, AI can be used to decipher complex biological processes or can be applied in the energy sector to control the generation of renewable energy as well as decentralised electricity grids.
Moreover, IT security solutions will be in the spotlight next year, as they are critical for the safety of our economic and social infrastructure. There is growing demand for advanced threat detection capabilities as well as automated testing and analysis platforms.
— Markus Kreßmann, partner at HTGF
Quantum computers scale up 

Quantum computers continue to advance with an increasing number of interconnected physical qubits across the various implementations of qubits. As these systems scale, a need for quantum intra and interconnect is becoming increasingly clear. Distributed and networked quantum computers through innovations in quantum transducers, repeaters and switches will enable this scaling.
With advancements in quantum technologies, there is inevitably additional risk in the security space apart from the already existing security challenges. NIST has introduced new standards for post-quantum cryptography and replacing existing cryptography is going to be both a huge task and an opportunity. We are also expecting to see innovation around cryptography and security and AI is likely to play an even bigger role than ever in this area.
More pervasive AI applications
Artificial narrow intelligence [AI applied to specific tasks] has found its way into many verticals but there are still lots of industries that can benefit from AI advancements. We expect to see more AI in several sectors such as agriculture, healthcare and cybersecurity. As the complexity of these models grows, the machine learning operations (MLOps) space is likely to have even more advancement. Developments in artificial general intelligence [AI that can learn to handle multiple tasks] will bring ethical considerations to it.
— Manjari Chandran-Ramesh, partner at Amadeus Capital Partners
Continued investments in quantum computing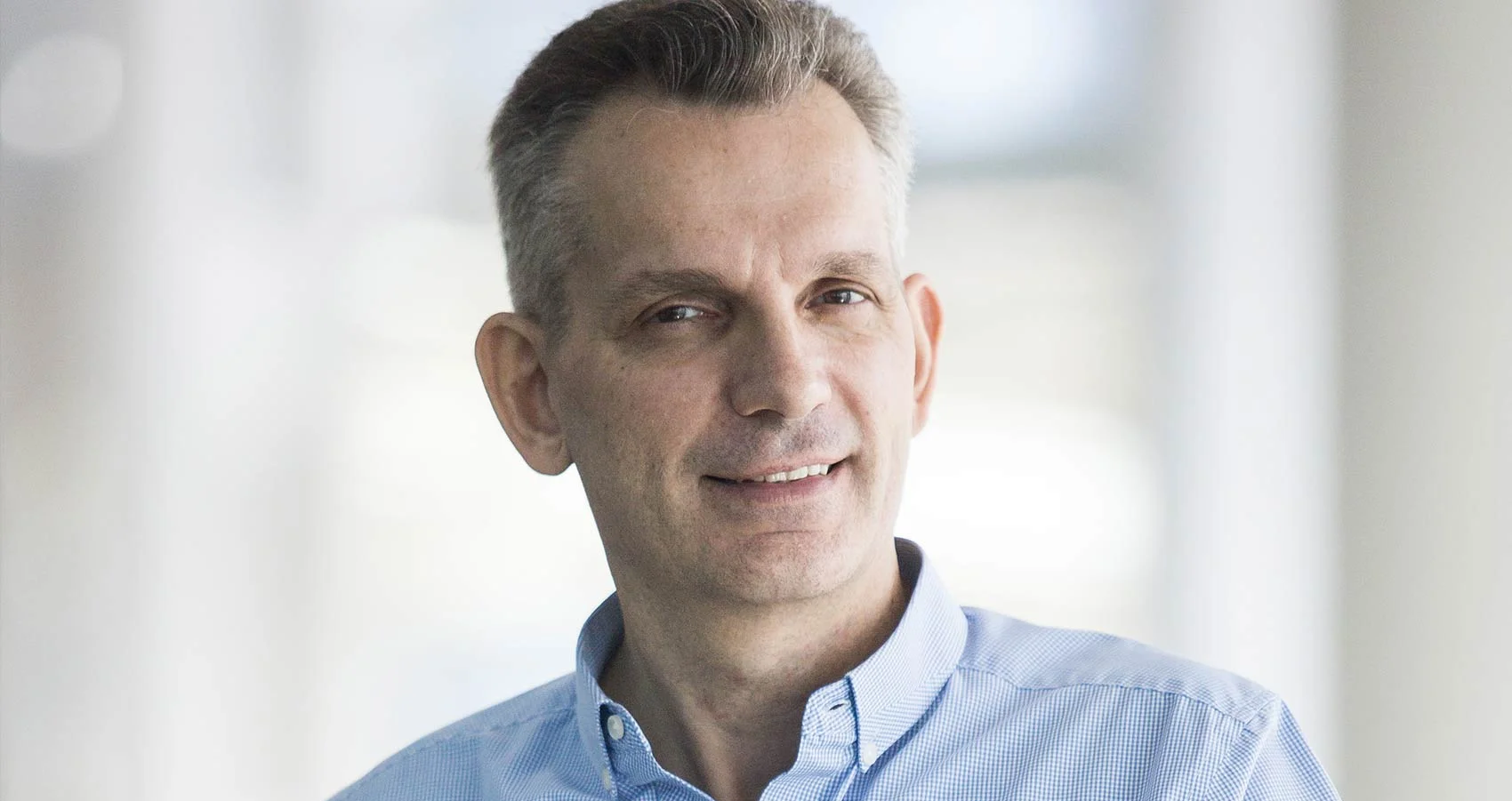 Europe has historically lagged the US, and to a lesser extent China, in the development of quantum computing technologies — both in terms of hardware and software. This is changing fast with the rise of a large number of increasingly well-funded startups such as Plancq (Germany), Pasqal (France), Universal Quantum (UK/Germany), Quantum Circuits (USA) and Quandela (France/Germany). 
Given the sovereignty aspects of the quantum computing race, we expect sustained investments in Europe-based firms at comparatively high valuations, and a push towards creating a commercial and partner ecosystem around these.
AI will enable battery management
With global energy supply concerns, the ability to optimise energy consumption is becoming paramount. Similarly, for the electric vehicle market to achieve its potential, the industry still needs to invest in battery management system layers that are context-aware and can holistically manage not just the drawdown of battery capacity but also the charging of batteries. AI is critical to deliver both use cases. 
We expect large corporate players in the energy, building management, automotive and mobility industries, including their supply chains, to heavily invest and acquire assets in the AI-enablement arena.
Generative AI will reach Europe 
AI technology will be used to generate content based on language, image and video and make an impact on anything related to marketing and customer interaction. AI-driven content generation is currently just at the tip of the iceberg and will evolve into a plethora of content possibilities, including interactive and dynamic content, as well as movies that adapt to each viewer.
— Antoine Blondeau, managing partner of Alpha Intelligence Capital
A new wave of healthcare and defence applications 

The next big deeptech wave will be in biotechnology and health. We will see both predictive diagnostic and precision therapy companies, as well as a new wave of medicine and therapies specifically designed for women. 
In addition to this, the economic downturn, the war in Europe and the rising east-west tension will lead to innovations within European sensor, spacetech, hardware, data and AI companies, with a focus on technology with dual use cases.
— Inka Mero, founder and managing partner at Voima Ventures
The tech sector gets into clinical trials

In 2023, we will see at least one private tech company acquire a traditional biotech to increase their clinical trial competence. 
In the last couple of years we've seen AI designed drugs make it to phase 1 clinical trials — Exscientia, Insilico and Recursion have been leading this charge. Generative AI and large language models have the potential to supercharge these efforts. Alpha Fold was the scientific breakthrough of 2021 but that's only the beginning. 
However, companies started as tech platforms often have a lot of growing up to do before launching their own clinical programmes. It's not as simple as hiring a couple of experts and pressing go — processes, policies and experiences aimed at ensuring medicines cause no harm can be foreign concepts to machine learning and engineering-led companies. There's a big prize to be won by tech-first platform companies that see this gap in their capabilities. 
— John Cassidy, partner at Kindred Capital
The metaverse arrives in the workplace

The metaverse is not one continuum but rather an interplay between digital platforms and products in Web2 and Web3 and how they are consumed. The evolution of devices like VR headsets, digital glasses, smartphones and other devices act as enablers and will allow users to access 3D virtual or augmented reality environments where they can work, connect with friends, conduct business, visit remote locations and access educational opportunities, all in an environment mediated by technology in new and immersive ways.
One area to watch for the metaverse is the workplace. Companies such as Nvidia and Microsoft and one of our portfolio companies Engage XR have developed platforms for collaborating on digital projects. The use of AR and VR for training in organisations will continue to grow in 2023.
— Isabelle O'Keeffe, partner at Sure Valley Ventures
Technology leaps across deeptech sectors

We foresee exciting developments building up in 2023. To name a few, breakthroughs in material science will foster the next generation of batteries with new performance levels finally making exciting use cases such as e-aviation commercially attractive. The availability of experimental data at scale and new prediction models will lead to fascinating new developments within techbio.
The areas of automation and AI-backed robotics appear to be delivering more and more on their long-term promise of actual substantial productivity increases. And, last but not least, 2023 will witness the first private European rocket launched into lower Earth orbits, triggering a whole new era and momentum for the European space ecosystem. 
European tech will strive for sovereignty 
The momentum towards more national sovereignty and European autonomy will increase further. As such, defence spending will also become a more important driver similar to the US. While these underlying trends will result in more government support and spending, a dedicated strategy for a deep tech company on how to position itself within the new realities will become even more important.
— Benedikt von Schoeler, general partner at Vsquared Ventures