All startups begin with an idea. But having a great concept is only half the battle for a new founder: soon you'll need some money in the bank to turn that idea into a product, a team and eventually a scalable company. 
To get that initial idea off the ground, many founders turn to pre-seed funding — one of the earliest stages of startup funding and one that can help propel a nascent company into its next phase of growth. 
But just what is pre-seed funding? And how can a founder go about raising from investors? 
What is pre-seed funding?
A pre-seed funding round is often the first real cash injection a startup will get, besides money they get from savings, loans from family and friends or — in the case of a serial founder — cash from a previous exit. This is also the earliest stage of funding that many VCs operate in, and is a great opportunity for investors to get in early on the next big thing.
As Europe has become more flush with VC cash in the last decade and the ecosystem has matured, more funds have surfaced desperate to find future unicorns before they hit the big time. According to Dealroom, there was $385m invested at the pre-seed stage in Europe in 2012. Last year that figure hit $1.3bn. 
This year has also seen the emergence of several new funds with a focus on investing at pre-seed. Cornerstone VC — which was born out of a Black-led angel group — raised a £20m fund; the UK got its largest ever dedicated pre-seed fund in Concept Ventures when it announced a £50m fund earlier this year; and Octopus Ventures closed its first ever pre-seed fund of £10m. Many newly raised funds across Europe are also targeting pre-seed investments. 
Pre-seed funding is most likely the first time a startup is taking on capital just after it's been established and most usually pre-profit, pre-revenue and even pre-product market fit

(PMF)
Pre-seed rounds will vary in size depending on the size and sector of your startup, but the average pre-seed raise in 2019 was between $400k and $500k. More recent estimates have put that figure at up to $2m, but founders shouldn't ask for more than they need — you'll need a plan for what you want to do with that money.
Founders raising at this stage are likely to highlight their vision and early team rather than revenue figures. "Pre-seed funding is most likely the first time a startup is taking on capital just after it's been established and most usually pre-profit, pre-revenue and even pre-product market fit (PMF)," says Eileen Burbidge, partner at London-based early-stage VC firm Passion Capital.  
It's also worth noting that every company's journey will be different — a research-intensive deeptech company won't have the same experience as a buzzy SaaS startup that already has customers on board. But, having spoken to investors and founders, we've pulled together some key insights about pre-seed funding that founders need to know.
Sifted Newsletters
Startup Life
Every Wednesday
How (and how not) to run a startup.
When is the right time to raise pre-seed funding?
The right time to raise pre-seed funding is as soon as possible after you launch your company, investors tell Sifted. Many founders start looking for pre-seed investors before they even launch their businesses, and — especially if they don't have much of their own money to fall back on — raise a pre-seed round within six months of incorporating the company.
Many companies at this stage don't have a finalised product, which makes pre-seed funding a helpful tool for getting a startup to a more polished state. Helena Torras, an angel investor and principal at Barcelona-based VC firm Paocapital, says pre-seed is "when the entrepreneurs are defining the mission of the company".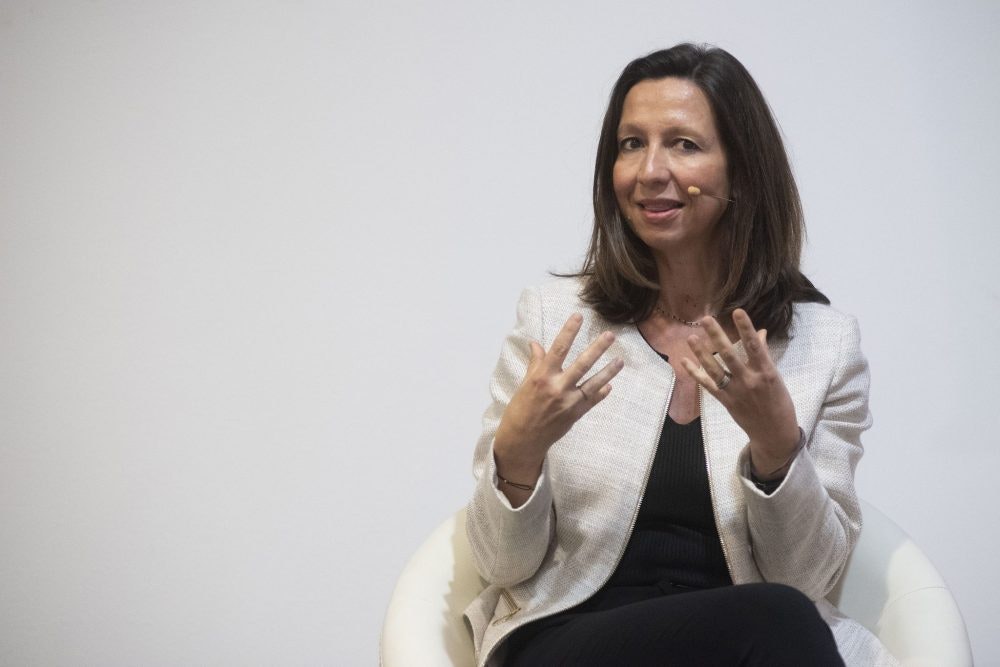 Generally, Burbidge says, companies that Passion Capital invests in are "pre-PMF but with some market validation through design partners or other pilots or prospective customer testimonials". That means they need to have some proof that their product has potential customers in mind, or a couple already signed up, and enough of them to generate a profit in the future.
Do I need a team to raise pre-seed cash?
Most startups looking to raise a pre-seed round should have a few team members alongside their cofounders, investors say — though having those team members can say more about the founders than the product.
If successful angel investors "agreed to put money into [it] then there must be something in the

idea
"Most pre-seed startups within Passion's sweet spot have a set of cofounders with a few members on the team, to demonstrate the founders' ability to attract other strong talent," Burbidge says.
But it's not the be all and end all. Saif Hameed, founder of climate tech SaaS startup Altruistiq, started talking to investors before he had a product, a team or even a company filing. He says he felt that if successful angel investors "agreed to put money into [it] then there must be something in the idea", and while it took six months from starting the company to sign the pre-seed round, having that support gave him the confidence to start building a team. He kept it small enough until then that he could fund it from his own pocket or from the revenue from his first customers.
Do I need to have raised money already?
A pre-seed round will often be the first fundraising a startup does, so there's no need to have raised money beforehand if you want to go straight into equity raising. But some startups will want to delay bringing in outside money, and instead rely on personal savings, family and friends or traditional bank loans. 
Another route that's become increasingly popular is bootstrapping — running a company from its operating cashflow and investing profits back into the business, rather than taking one big chunk of change from an investor. Bootstrapped companies can always take VC money later on.
👉 Read: 10 types of funding for startups — explained
Investors Sifted spoke to agree that pre-seed startups ought to have enough of a market validation to project some incoming revenue in the near future, and the potential for a global market further down the line. But many startups do raise a pre-seed just months after being founded, so having a customer base isn't always realistic. 
Tl;dv, a meeting recording software startup, was founded in January 2020 and raised its pre-seed round of €350k that April using a convertible loan note; Altruistiq launched in January 2021 and signed an advanced subscription agreement — a UK-specific financing route similar to a convertible loan note but with a six-month maturity date — worth £625k in June that year.  
Convertible loan notes are a common financial tool for VC and angel fundraising rounds, particularly at early stages. Investors agree to give money to a business in the form of a loan, but instead of being repaid in cash, the debt is converted into shares at a later date — generally when the startup raises a new round of funding, or after a pre-determined maturity date. It allows investors and startups to skip tricky valuation calculations when getting an accurate figure is difficult.
How do you find pre-seed investors?
There are lots of different ways of getting investors' attention, especially at pre-seed, but picking the right people to help your company start its journey is vital. 
Investors agree that the best way to be introduced if you're looking for investment is by one of the investor's portfolio founders. "The people we've backed already reflect what we look for, so if an existing or previous Passion founder thinks someone else might be of interest to us then it's most likely the best signal," Burbidge says. 
This is particularly true at pre-seed, where often the product isn't fully developed and investors must base their decisions on how much they trust the potential of the team. That can make it a game of who you know, not what you know, which means any founder new to the ecosystem will need to do some hard graft to make connections far and wide early.
For each individual stay default pessimistic, but on the other side, stay really optimistic on the success of the overall fundraise, because I think the pool of early-stage is so large right now, you will hit gold at one

point.
Raphael Allstadt, cofounder and CEO of tl;dv, was one of those, starting without much of a network at all. He says that he and his cofounders scoured online databases like Crunchbase to find founders to network with who were at Series A, where "they're still close enough to the early stage to understand and empathise but they're far enough along to know what a great investor is and they also have a few investors already". This way he could lean on advice from founders who had raised recently as well as make connections to potential investors or operators.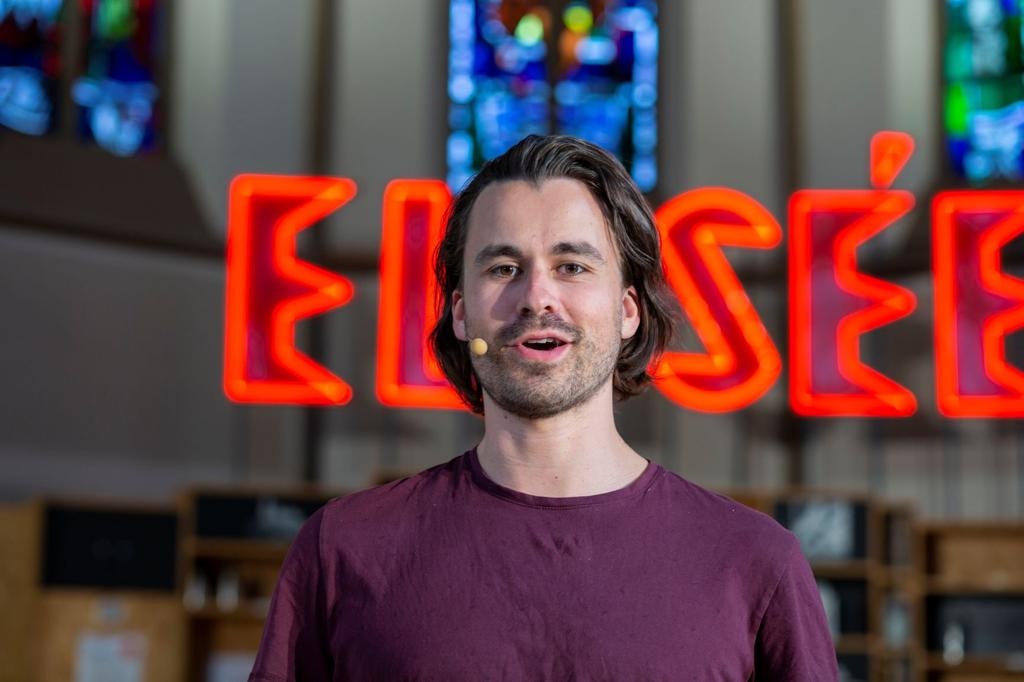 They also asked every founder they spoke to for an intro to another founder they liked. Building up that network of connections at various levels in the ecosystem helped them succeed later on, he says, particularly when they were looking for additional investors in their pre-seed round after they'd secured London VC Seedcamp's involvement — which they bagged through a cold application through their website, showing that there's no one way to get there. 
The process can be draining, he says, but he quickly learnt to put himself in the right mindset: "For each individual stay default pessimistic, but on the other side, stay really optimistic on the success of the overall fundraise, because I think the pool of early-stage is so large right now, you will hit gold at one point."
While networks will always remain king, investors were also keen to emphasise that other routes of contact were always open and increasing in importance as VCs try to tackle the industry's diversity problem. Torras says she has an online form on her website for startups to pitch through and she reads every entry she gets through it, and even if she doesn't call every submission she often provides a list of other angels in Spain to those she doesn't speak to. 
Should I take pre-seed funding from VCs or angel investors?
Angel investors —  individuals who invest on a personal basis and are often former founders or operators themselves — can provide personalised and specialised advice to founders, and are a viable investment option at pre-seed alongside or instead of VCs. 
"I'm not just a financial adviser — I like to be there with them, be a companion," Torras says of the founders she works with. "I always [tell] them they're never alone any more. If I'm with you, you have me 24/7, my WhatsApp is open for you. And that's how I like it. Having been an entrepreneur myself, having been in their shoes before, I can help them more because I've seen things from both sides of the table." 
Angels also come with less pressure to produce returns quickly, while VCs are beholden to LPs (their investors, known as limited partners) for whom they need to turn a profit. Hameed says that, while negotiating Altruistiq's pre-seed round, he preferred to go to angel investors as "it felt like the wrong move to take money from VCs while lots of things were up in the air, as we didn't want to be pressured to scale while we were trying to change". While his team and product were still being ironed out, he wanted the space to get it right rather than face pressure from above.
Of course, some founders will want investors who have an emphasis on scaling rapidly and can offer the support to get there. Allstadt says that tl;dv focused on looking for VCs because "it was important that everyone who jumped on board had the vision to make this a huge company, to invest capital now, to have product-led growth and really reach a big scale". 
VCs and institutional investors also have huge networks of connections and experience. "One advantage of a venture firm would be the opportunity to benefit from its prior experience in working with other pre-seed portfolio companies, those lessons learned and helping founders with company and team-building with practical and tactical advice," Burbidge says.  
Is it better to raise from local or international investors?
Raising from international investors has become much simpler in recent years, as the amount of money available has rocketed and the ease of doing business across borders has too. 
Non-European investors provided 47% of funding into European startups in the first six months of 2022, according to Dealroom, up from only 33% in 2018. 
Early-stage investing is "based on

people
But, at pre-seed stage, Torras suggests that finding local investors is a safer bet, as they can provide the networks and support in the local ecosystem that could get a startup off the ground operationally, before it expands commercially. 
She adds that it's also likely to be easier to find local funding, as early-stage investing is "based on people" — all investors have startups in their own ecosystem that they'll be much more familiar with than those in a totally different market.
Hameed, however, found that local investors — for him, that was British angels — were reluctant to offer big tickets at Altruistiq's pre-seed round. While most UK-based investors kept their investments between £10k-100k, several non-British — from Asia, the US and Europe — wanted to give as big an allocation as was available, often more than £200k. Hameed thinks they have "a very different mindset to what I at least see in the UK" — though adds that this is only his experience.
How long does it take to raise a pre-seed round?
Raising a pre-seed round can take anywhere from less than a week to six months. It's a process that will vary from startup to startup, depending on how much money you need, how developed your company and product are — and how impressive your pitch is.
"It varies of course, but we have moved really quickly in the past, for example from first pitch meeting to term sheet in only five days," Burbidge says. "On the other hand, it's also been the case that in order to close the investment round, depending on circumstances, it's taken up to six months."
Hameed says his pre-seed round, comprising about 15 angels, took four months from start to finish, but by the end they were running short on cash. "It's not that anyone took longer than they should have or dragged their feet, it's just that these things take time. With hindsight I probably would've kicked off the process a month earlier."
How much equity should I give pre-seed investors?
Investors and startups alike are cagey on the exact figures, but most pre-seed rounds see startups give away equity in the high single digits or low double digits range. Allstadt says that was a "pretty standard amount of equity" and that they "were happy about that".
What are pre-seed investors looking for?
So what are investors looking for at pre-seed? 
For everyone Sifted spoke to it came down to one thing: people. At this early stage, judging how committed and impressive the founders are is more important than combing through very early financial data.
I would almost discount the deck… what they were investing in was some confidence in me as the founder, and in the macro trend [of climate

accounting].
"I don't invest in powerpoints — it's in the team," Torras says. "I know all investors say the team is the most important, but when it's pre-seed it is — because there's nothing [else]." 
Hameed agrees, saying that none of his first three angels "had looked at any material. We maybe had five or six very weak slides with very little information. I would almost discount the deck… what they were investing in was some confidence in me as the founder, and in the macro trend [of climate accounting]."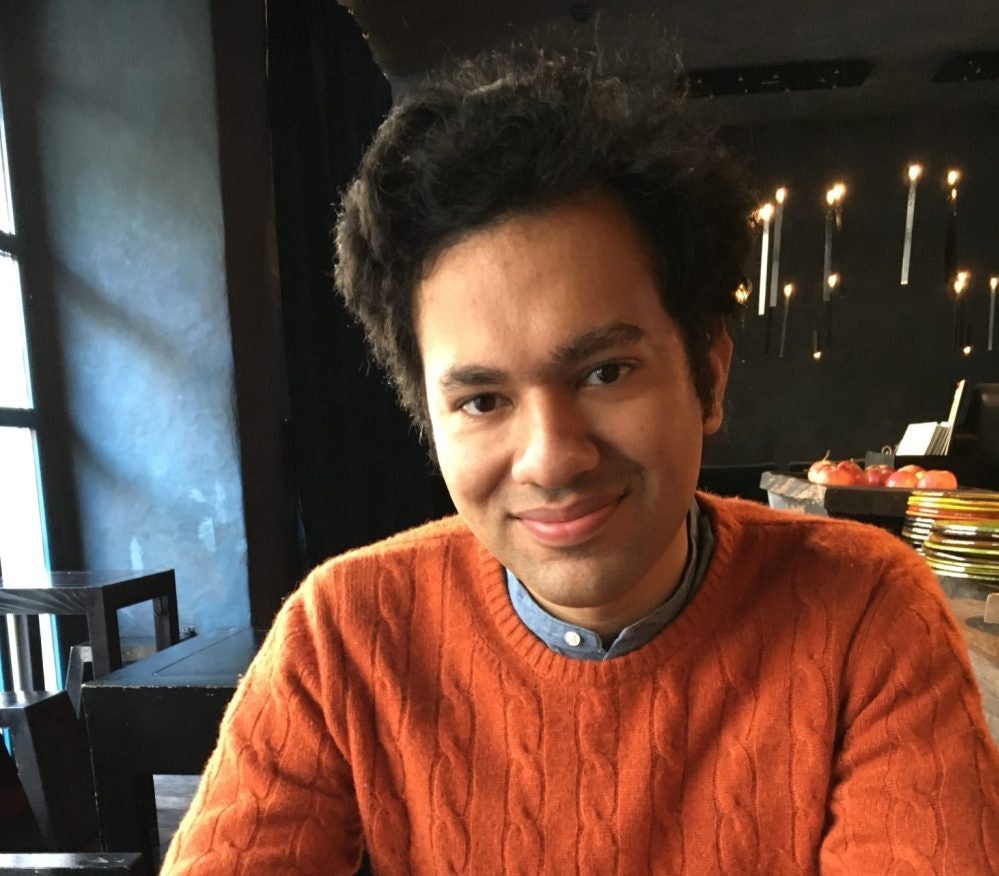 With that in mind, it would be easy for founders to think that the secret lies in putting on a show of confidence when interacting with investors. Allstadt cautions against this though, as any investor worth their salt will be able to tell the difference. 
"What I tried to do is just really be myself, you know?" he tells Sifted. "I didn't try to sound smart or use popular acronyms, I just really tried to be myself. I empathise with founders who try to mask a sense of security and professionalism, but I feel it's very easy to smell that. It's not really authentic."
His team used the raising process to focus on exactly what made them so compelling, and integrated those traits into their pitch, even though it was missing some of the data that many may think is necessary. "We had a lot of learning slides," he explains, adding a new one every two weeks that explained "what we iterated, here's what we learnt, here's the next version. We really showed our strength to iterate quickly throughout the deck, and then how the metrics improved over time. And frankly the quantity was low on these metrics, but we knew it and we owned it."
Saying that, investors are never going to turn down the chance to look at financial figures, and will expect some proof of market validation for the product. As Burbidge says, "it's always the case that "the more [information you have or more you've achieved] the better, because that gives us more data points and factors upon which to make a decision".
Torras also prefers to see evidence of testing and the beginnings of a business, but knows that isn't enough to make an accurate assessment with. "They may have tested, validated, maybe they have a little bit of revenue, but that's not enough to know that the business will work," she says. 
"The first customers are hard to get. But it's even harder to go from €300k in monthly revenue to €1.5m. And that's when you have a real business."
How long after raising pre-seed funding should you raise a seed round?
After a pre-seed round, for most startups, comes a seed round. At this stage investors typically want to see a minimum viable product (MVP), some early customers and signals towards PMF.
it was harder to find the perfect story for new investors to jump

in
So post-pre seed raise, startups are given time to focus on their business's fundamentals rather than scaling. For Allstadt, tl;dv's pre-seed round gave the team the time to iterate the product with some individual clients before it was put out to the public. 
"We walked through a long valley of not having scalable technology, which was actually great because it allowed us to focus on a few companies for a long time and build with them," he says. 
"And that was actually great for the business but obviously bad for our nerves because we were like 'Hey, we want to scale'."
Allstadt and Hameed both went back to their pre-seed investors for a second convertible note before they turned their attention to their seed round, as they felt they weren't yet ready to take a new funding pitch to investors. Hameed says he had wanted to keep hiring at "the fastest speed that our company culture can absorb", which meant about 10% a month. Going to VCs for a new round may have jeopardised that cultural cohesion, and he turned down valuations that were almost double what his angels were working on to take a second loan note from them. He ended up raising a seed round a year after pre-seed, and spent six months raising it.
For Allstadt, he went back to the pre-seed investors as "it was harder to find the perfect story for new investors to jump in". Their product was developing and improving, but growth was still slow and they had yet to officially launch. By taking the second loan, they could perfect the software before they felt the pressure to push for a huge number of users. 
Only after they'd gone to market did they start speaking to new investors, and even then it was before they'd monetised their product. They waited almost 18 months from signing for the pre-seed round to speaking to seed investors.
Overall, founders should start thinking about their seed round as soon as they've finished with their pre-seed — what milestones you want to hit, how much money you'd want, whether you look for new investors or stick with your existing ones. Most startups raise a seed round about a year after their pre-seed.