What are some of the first steps a young startup needs to take in PR? How do you make your story stand out among a crowd of other new businesses — especially when funding announcements have become so common they no longer excite journalists' attention? How should PR strategy change as the company grows? And how do you deal with negative press? Here are our suggestions on how to handle PR for startups.
We put these questions to Angela Watts, former head of communications for Spotify; Tim Slater, head of communications at Fat Llama; and Dex Torricke-Barton, director at Brunswick Group, the international PR firm, at a Sifted breakfast panel event in London. These are some of the tips they shared:
1) PR is not just for customers
Slater says he started off thinking that PR was just about trying to get a lot of customers to sign up to the Fat Llama platform. "I thought if I could nail one or two really big stories [in the press] then we've got brand awareness down, and everyone will know about us," says Slater. At first he measured success just by the number of people that were signing up to the site. "But what I have seen is that PR is much broader than that. It can be a really effective engine for anything from getting people interested in your next round of funding to inbound hiring."
And because PR is aimed at a number of different groups, from investors to employees, it can be difficult to come up with a message that works for everyone, says Watts: "For example, advertisers want you to tell the world that the company is huge, that there are lots of users [including those using the service for free]. Content providers, the artists and labels, however, don't want to be seen as giving music away for free. So you have this conflict," she says.  
[video width="720" height="720" mp4="https://content.sifted.eu/wp-content/uploads/2019/05/25133759/VID_203090728_075313_169.mp4"][/video]
2) Get your story straight early on
Startups need to think about their  PR story much earlier than they think, says Torricke-Barton. He spent much of his career working with big tech companies like  Facebook, Google and SpaceX, and says that many of their later PR problems stemmed from not thinking about their messaging in the early days.
"Many of the huge global tech companies are suffering from what I think of as mission hangover. Facebook, for example, is still dealing with a reputational hangover which goes back to its early foundational story. Many people still think of it as this fly-by-night operation that was put together by a bunch of mates in a dorm room."   
Watts says that Spotify spent a lot of time in the early days educating the public about how the music industry was changing in order to avoid controversy.
Sifted Newsletters
Sifted Newsletter
3x a week
We tell you what's happening across startup Europe — and why it matters.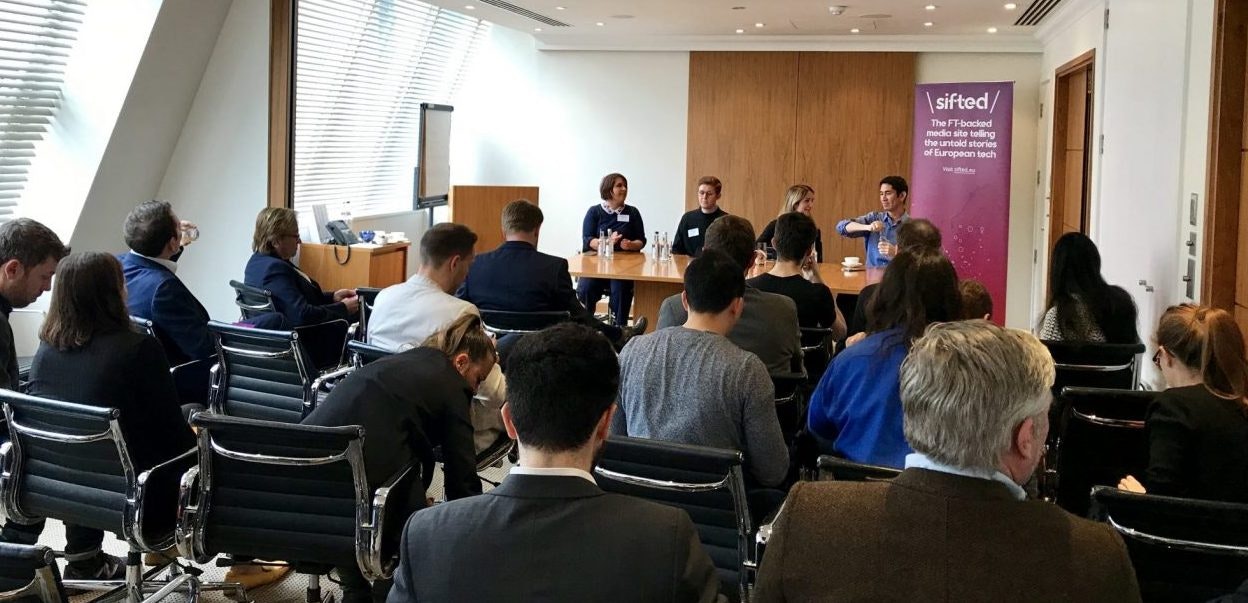 "Spotify shouldn't have actually succeeded when it did," says Watts. "It was launching in the middle of the biggest downturn ever for the music industry. Piracy had ravaged the industry and no one was making any money. And we come in and say Spotify is going to give away more free music. People said 'are you crazy?'"
Spotify spent a lot of time explaining that it was aiming to help grow the industry, that consumer behaviour had already changed, that a free product was necessary to convert to paying users, that people were moving to access over ownership in other forms of media too.
"It was education, education, education, for years," says Watts.  
3) Forget the press release  
Tim Slater scored an early PR win for Fat Llama when he managed to get a story in the Evening Standard in 2016 before the company had even properly launched.  But, he says: "It was probably one of my worst pitches ever."
He also pitched a dry funding story to a lifestyle writer. "It wasn't the right angle for her. Luckily I managed to get some feedback from her and we came back with a much lighter release," he says. "One of the phrases she picked up on was 'Airbnb but for stuff' and that was what she hooked it around."
For one thing the press release he sent was very wordy — a recently graduated English student's attempt to cram in as many flowery words as possible. It was only later that Slater realised that: "Actually, the key wins often come from just telling stories, like you would to a friend in a pub."
4) You don't need a big budget to get started
There are a few quick, low-budget wins a startup can have early on. Slater recommends setting up a simple press page with a few key facts about the company and some photos.
To contact journalists he also used tools like Journorequests and Haro (Help a Reporter Out) which pull together requests from journalists and send them to you as a daily email. For finding journalists' contact details he found a plugin called Hunter useful.
5) Founders may not "get" the value of PR. To win them round, prepare to become a data dashboard ninja.
A technically minded founder may find PR something of an alien world says Watts. They may not want to allocate much money and attention to it, or conversely their expectations may be too high, either of which is a  challenge for the PR manager.
"In the early days I even — although I wouldn't really advocate it now—used advertising equivalents to show that we had, in the past week, generated x million dollars worth of coverage. We also created dashboards, analysed sentiment, competitive analysis and really put the science in to show that it was not just fluffy.
"We all know that PR is notoriously difficult to measure," says Watts. She recommends using as much data as possible to show founders the effects of PR.
[video width="720" height="720" mp4="https://content.sifted.eu/wp-content/uploads/2019/05/25133804/VID_204091124_134248_106.mp4"][/video]
6) Dealing with bad publicity is a case of preparation, preparation, preparation
At some point, every company will face a negative news story. It is important to prepare beforehand for this, says Watts. Imagine the biggest risk for the business and pre-plan how to respond.
Spotify's first PR crisis came when Thom Yorke of Radiohead referred to the music streaming service as the "last desperate fart of a dying corpse", reigniting controversy over "free" music on the internet and payments to artists.
"It happened on a Sunday night and I was in a field somewhere at a festival and there was no mobile coverage. Pretty challenging," recalls Watts. "But of course we already had a company-wide policy on these kinds of issues and so had a general statement that we could put into action."
Spotify took the view that getting into a public argument with a music legend like Yorke would achieve nothing.
After that, the team hit the phones to find music industry names who could be enlisted as allies to put forward an alternative, more positive view to counter Yorke. "Teams spent the whole week hammering the phones with every single manager, publisher, anyone in the music industry that we felt would defend us.
"So we had a quick public statement, expressing how sorry we were that Thom felt like this, explaining our general policy and reiterating overall key facts," says Watts.
And here is where those early efforts of relationship-building, and aiming PR at more than just customers (see point 1), began to pay off. It wasn't the last such artist crisis Spotify would face, but having a clear playbook for handling these situations has helped keep coverage about the company balanced.
Want to come to our next event? 
We are planning to hold more events like these for members of the Sifted community. To make sure you are on the invitee list for our next one sign up here.