With a population a quarter of the size of Spain, Portugal is often seen as the younger sibling of the Iberian tech scene. But with more unicorns to its name, and as the host of the world's largest tech event Web Summit, the country certainly punches above its weight.
Low operating costs and access to high-quality talent have also seen a number of international founders relocate to Portugal in recent years, as the country's ecosystem matures.
Some of the country's most high-profile success stories, such as Sensei, Feedzai and Unbabel, point to an ecosystem that is reliably producing successful deep tech startups, in a region that many dismiss as a hub for ecommerce marketplaces and copycat business models.
So who are Portugal's undiscovered startups that are yet to gain international recognition? Sifted asked eight of the country's top investors for their top under-the-radar young companies. There was just one rule: no choosing their own portfolio companies.

Here's who they chose.
Lurdes Gramaxo, partner at Bynd Venture Capital

Bynd's portfolio companies include DefinedCrowd, Colvin and Didimo. The fund has been operating since 2010 and focuses on seed and early stage rounds in Iberia.
Finlayer 
"A wealth management SaaS platform that helps financial advisors with their main daily activities. It allows them to have total focus on relationships with their clients and manage a greater number of portfolios."
Pleez 
"A food tech startup transforming the ordering processes across the hospitality industry leveraged by the sudden need for digitisation caused by the pandemic."
SheerME  
"A discovery and booking community platform disrupting the wellness, beauty and fitness sectors led by a team of seasoned ex-Zomato's."
Sofia Santos — partner at Faber Ventures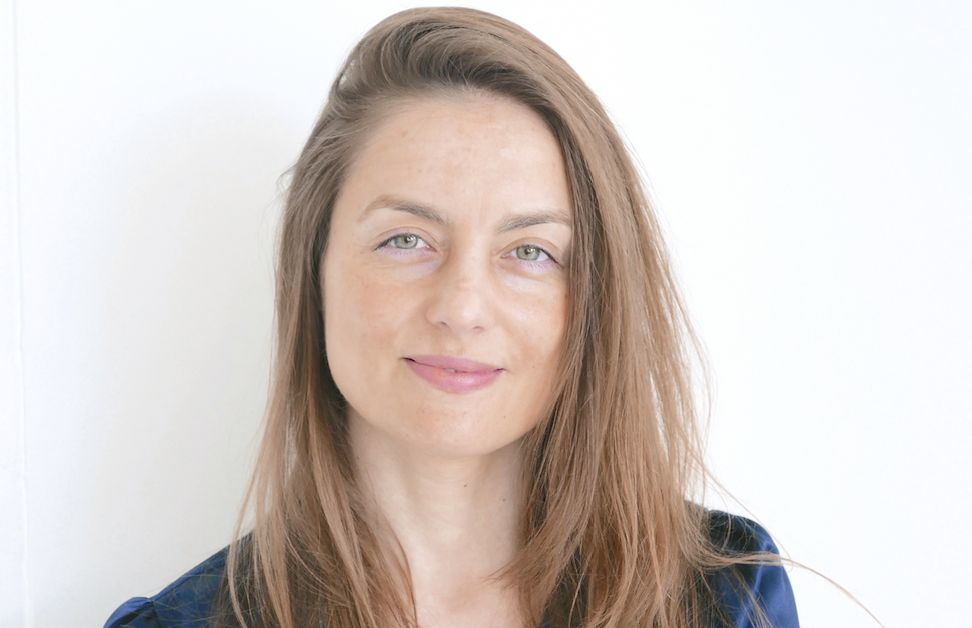 Peekmed
"A startup working in digitising the orthopaedic surgery process and value chain with AI patented algorithms. This team from Braga has been developing a solid technology value proposition and is ready to enter the US market (FDA cleared). They recently raised €3m to deliver efficiency, reduce waste and errors in the orthopedic surgery field aligned with better quality service and wellbeing to patients."
Nu-rise
"Nu-rise aims to avoid overdose in radiotherapy with an innovative device for in-vivo and real-time dosimetry. Founded by two physicists from Aveiro University, they want to personalise radiotherapy treatments and prevent their negative side effects. Joana Melo, Nu-rise founder, is one of the female founders in Portugal in who I truly believe in."
Smartex
"Smartex is a Porto-based company solving a relevant waste problem in the textile industry with a complex solution encompassing an AI computer vision with a patented camera system. The team is working to have a significant impact in reducing fabric waste, water, and energy consumption. The founders are super-driven and have been delivering impressive tech."
Benjamin Junior — investment manager at Sonae IM

Based in Porto, Sonaeim has invested in startups including Outsystems, Feedzai and Sensei. Sonae IM is the tech investment arm of multinational Sonae Group, investing "mainly in technology for retail, digital infrastructure and cybersecurity".
Vawlt
"A dynamic storage platform that is able to both increase the security of your data and reduce the cost. They do this by distributing your data across several cloud platforms, so that if someone gets access to one of them, they cannot reconstruct the original data. Reducing cost comes from the ability to mix more expensive providers with less expensive ones and still maintain a high level of availability. All of this is seamless to the end user. It's also got a great tech team."
Smartex
"They retrofit circular knitting machines with cutting edge tech and detect microscopic defects in fabric, reducing wasted fabric, water, time and energy that translates into massive savings for the fabric producer. Great market potential and above all, great team. Their headquarters are now in the US but they started off from Porto."
WalliD
"A blockchain protocol startup that enables instant and safe ID verification processes by allowing users to store their digital certificates on the blockchain and share them with trusted services. Backed by the Portuguese Mint House. The team has a proven track record in digital identity already having worked on the Portuguese Citizenship Card digital component and its integration with other services (such as the Criminal Records website)."
António Miguel — managing partner at Mustard Seed Maze

A Lisbon based impact fund investing in early stage startups, between seed and Series B. The firm's investments include Kitch, Student Finance and Platypus.
Super Agent  
"A browser extension that enables customised online privacy experiences. In my view, this topic is highly relevant because effective solutions for digital literacy and online privacy, which are increasingly important as we spend more time on digital interactions of all types (commerce, education etc). Solutions in this field are just scratching the surface of a sizeable business and impact opportunity."
Speak
"Speak is a cultural exchange online-to-offline platform that connects locals with newcomers in a city, making everyone feel at home wherever they are. I like Speak because their scalable model is delivering sustained outcomes to their users — in terms of language learning, cultural experiences and safety networks — by creating meaningful offline connections that break isolation barriers. At Speak, technology enables offline connections, rather than replacing them."
Detech.ai
"Detech.ai is an AI monitoring platform that detects and predicts anomalies and optimises insights across IT environments. I find interesting the wide range of use cases and applications that, at scale, can contribute to internal knowledge banks of traceable incidents to significantly reduce resolution times and inform operational corrective actions."
Ricardo Marvão — general partner at LC Ventures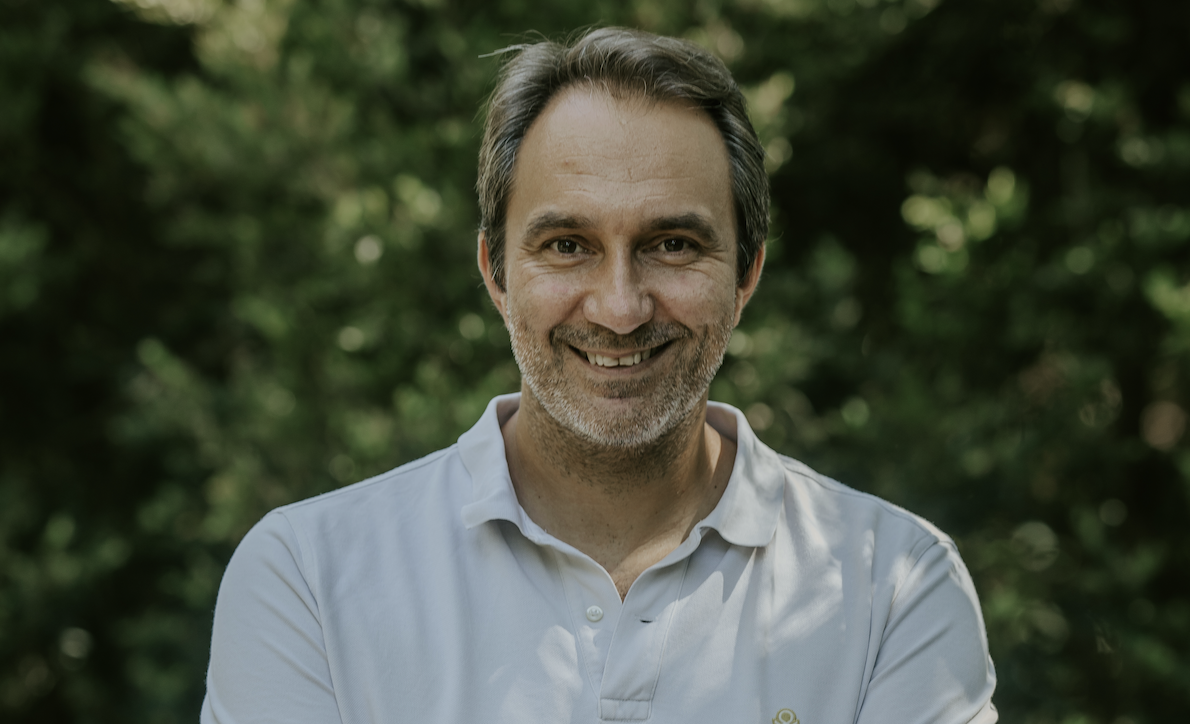 Founded in 2015, LC Ventures invests in pre-seed and seed stage startups, with a focus on software. The fund's investments include Coverflex, Sensefinity and Shiptimize.
Kitch
"A very behind-the-scenes platform for customers to connect with restaurants by empowering their digital operations. The team is built by a great group of very experienced entrepreneurs."
Neuraspace 
"Neuraspace is looking at ways to use AI and machine learning to automate space debris prediction and is still under the radar. The team is from Nuno Sebastião, chief executive of unicorn Feedzai."
Skoach 
"A coaching app for teams in corporations, with a bunch of tiny daily challenges. It's really interesting — we've used it at Beta-i. And it was started by Rita Silva who was at Boston Consulting Group for a few years, and found this to be a problem that needed a solution."
Pedro Santos Vieira — managing partner at Shilling

Shilling was founded in 2011 and focuses on recruiting "founder LPs" who have entrepreneurial experience themselves. The fund's investments include Unbabel, Promptly and Vawlt.
Prodsmart 
"The term Industry 4.0 has been used so loosely, it's hard to keep track of who's worth investing in. That's possibly why Prodsmart seems to be so underfunded when compared to others in the same space. And yet, with a strong customer-centric approach, the team has built a product the industry loves and became a Gartner Frontrunner for Manufacturing Software. Shop-floors around the world are now more traceable and efficient thanks to Prodsmart. With a global, fast growing list of clients, Prodsmart seems to be poised for a huge fundraising round in the near future. Too bad it has passed Shilling's investment stage." 
Utrust
"Try becoming the PayPal of crypto with close to zero VC money. That's what Utrust is doing. They raised through quite a successful ICO early on, and have been under-the-radar building up a terrific product. Today, thanks to Utrust, you can buy anything from beer to apartments, in leading platforms like Shopify and independent ecommerce sites. The team at Utrust is product-strong with amazing crypto savviness. We wouldn't be surprised if they raised a massive round soon, on the heels of their most recent product launch. Sadly, leveraging their own crypto assets, it seems like they don't need capital from Shilling." 
Infraspeak
"Serving global brand names like Siemens or Intercontinental, with little VC funding, seems to be what Infraspeak does best. Their team is transforming the world of facilities management with an intelligent maintenance management platform and clearly it resonates with the industry. With a heavy focus on community, customers and partners, Infraspeak has built a solution for teams of all sizes in several different industries across the globe. After accelerating at 500 Startups, it seems like they were off to the races, and outpaced Shilling."
Ana Lobo Xavier — investment manager at Portugal Ventures

Portugal Ventures was founded in 2012 and became a part of Portuguese Development Bank. The fund's investments include DefinedCrowd, Didimo and Barkyn.
Skoach
"Skoach is a digital self-development tool at work to keep teams together, aligned and productive that nudges people to adopt new behaviors, based on recurrent survey results. Skoach not only increases teams' communication flow, leading to higher belonging and alignment, but it also helps people take care of themselves to face the new challenges that come with hybrid work, increasing retention and productivity."
Pleez
"Pleez is building the next generation of menus for dine-in experience at restaurants. The Menu Manager allows restaurants to boost their average ticket by up to 25% and with Smart Menu customers receive personalised recommendations based on their preferences. Pleez created a new way of penetrating such a fragmented market with an algorithm-as-a-service model. They have more than 150 restaurants, in Portugal, Dubai and Germany. They are now focused on consolidating their position in their core markets and launching the Menu Builder that aggregates multiple types of menus."
Reckon.ai
"Reckon.ai is a cloud platform for smart retail product analysis and price comparison that uses powerful machine learning algorithms, data fusion and computer vision to reshape the way retailers get their competitive intelligence data.
It helps retailers to provide their customers checkout-free, 'grab and go' shopping experiences. Customers can pick what they want and leave without the need to go to a cashier or scan the products.
Reckon's proprietary technology combines cloud AI algorithms — which are easily and quickly scaleable without the need of on site installations, product recognition — that automatically identifies all products using their core characteristics and sensor combination — achieving a higher accuracy in recognition and fraud prevention."
Pedro Ribeiro Santos, partner at Armilar Venture Partners

Armilar is headquartered in Lisbon and focuses on deeptech investments with a "global mindset". The fund's investments include Feedzai, Outsystems and Didimo.
Switch Payments
"With a solid technology and a strong team, Switch aims to disrupt the payments industry by becoming the orchestrator of payment service providers, simplifying the access to a very complex web of services. It has bootstrapped its way into achieving robust traction among incumbents and fintechs in a very competitive market."
Stratio Automotive
"Stratio looks to equip the hugely conservative market of heavy transport vehicles with an impactful IoT and AI-powered technology to improve maintenance, operations and downtime. On the back of one funding round, it has garnered an impressive roster of clients such as leading European mobility operators and OEMs."
Coverflex
The way we work is changing, but compensation structure — salary, bonus, equity and benefits — has not evolved for decades. The current one-size-fits-all approach is outdated and does not satisfy the needs of the modern workforce. Coverflex is changing that by offering a fully digital platform enabling all companies (regardless of their size) to design, consolidate and personalise their compensation offers beyond salary.
Kitch
The pandemic has dramatically changed the way that restaurants think of, and operate on, food delivery. But the hegemony of a small set of meal delivery companies can have detrimental effects on the smaller restaurants' economics and ability to compete. Led by a brilliant team of strategists and operators, Kitch looks to give back control of online food delivery to the restaurants.
Stephan Morais — general managing partner, and Cristina Fonseca — venture partner at Indico Capital Partners
Indico describes itself as the "leading independent Venture Capital firm in Portugal investing in global and sustainable technology companies". The firm's portfolio includes TIER, Unbabel and Zenklub.
BioMimetx
"A revolutionary deep science startup that has developed an anti-fouling natural compound for marine paints that substitutes silver and copper additives that are super harmful for the environment."
SilicoLife
"It is transforming industrial biotech with AI and synthetical biology. It's an incredible company with a global leader."
Kencko
"To close the list, we highlight Kencko (a product that turns fresh fruit into powered smoothie kits)."