Poland saw an almost 70% jump in VC funding in 2020, with €477m flowing into Polish startups throughout the year, according to a new report by PFR Ventures and Inovo Venture Partners. This marks a new record for a country that's increasing emerging as an important startup hub.
The number of Series A funding rounds in Poland also doubled in 2020 to 26, with Series B rounds tripling — albeit still at the low number of six.
"Despite the uncertain market environment, 2020 was undoubtedly the best year in the Polish startup scene," says Tomasz Swieboda, a partner at Inovo Venture Partners.
The rise of the Big 5
2020 was dominated by large funding rounds for Polish-Finnish space startup Iceye (€74m), online homework help platform Brainly (€67m) and beauty and wellness appointment booking app Booksy (€59m). In fact, the five largest raises accounted for more than half of the total value.
Yet, even without those deals, the country still saw a 30% year-on-year growth in VC. The average value of deals has also steadily risen, and is now approaching €1m.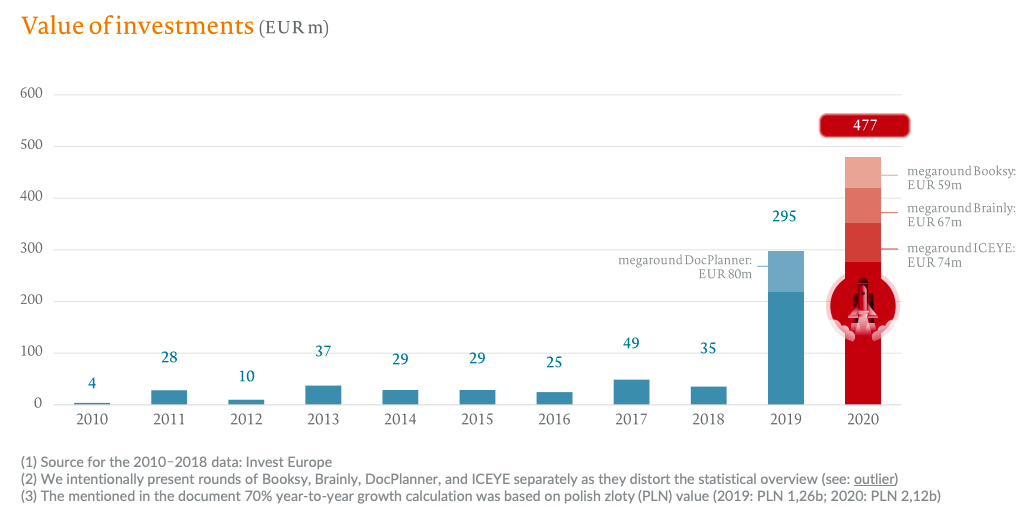 Healthtech focus
According to the report, a quarter of Polish startups that received VC funding in 2020 were involved in or around healthcare — perhaps unsurprising given the global pandemic — with enterprise software (15%) and fintech (9%) also highlighting the current focus of investors.
"Some of the startups have been around for a while, but the pandemic has increased significantly the demand for these kinds of services, and VC funds have started to invest in more of them," Aleksander Mokrzycki, vice president of PFR Ventures, tells Sifted.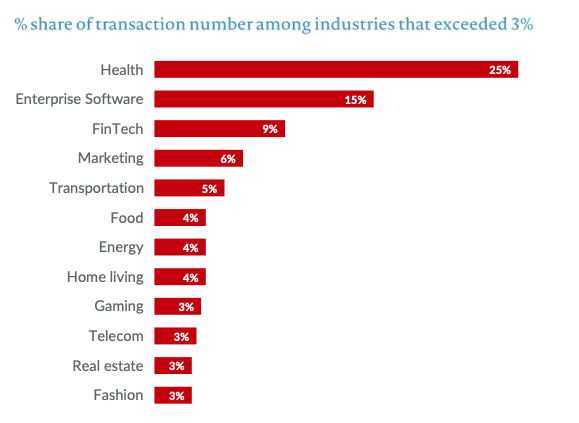 Meanwhile, 258 out of 310 transactions were based on public-private capital, which represented 62% of total financing. These were dominated by EU and government-backed programmes such as PFR Ventures and the National Centre for Research and Development, the latter playing an important role in seed funding rounds.
Sifted Newsletters
Up Round
Every Friday
Dive into VC and meet the people holding the purse strings.
Mokrzycki says that public money has been needed to create funds that invest in early stage Polish startups.
"I don't expect this situation will change significantly in the future in terms of early stage, because we do not have yet enough tax incentives for private individuals to invest in venture capital, so public money is needed in this area," he adds. "But in terms of value of transactions, the percentage of public capital will go down."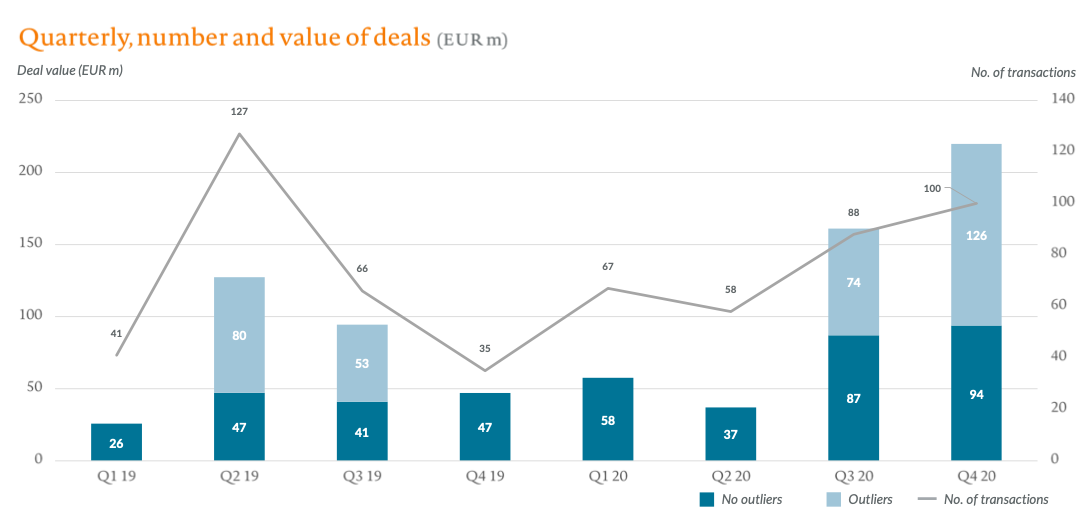 Foreign money coming in
We are already seeing some developments on that front. In 2020, international funds represented almost half (48%) of the overall VC money invested in Polish startups, with the share of coinvestments between local and international funds also increasing, from 14% in 2019 to 27% in 2020.
"The group of startups that are growing and are quite big — and are therefore interesting for developed venture capital funds — is growing, and we will have much more investments this year and in following years. There is also a group of foreign venture capital funds that have entered this market," says Mokrzycki.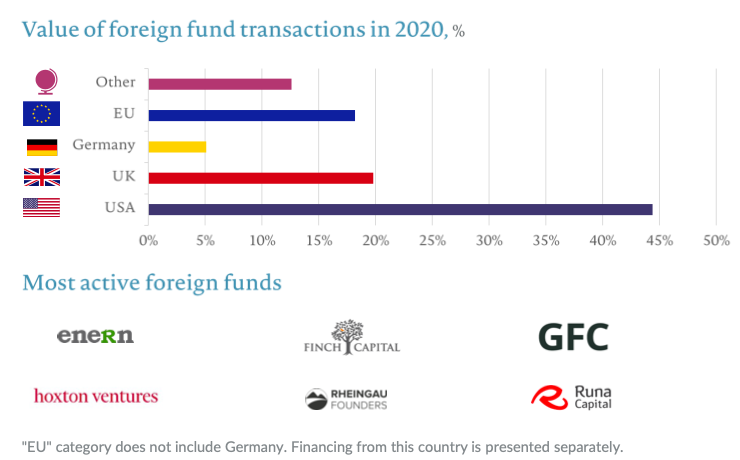 And it's not just VC deals that are buoying the local startup scene. Free-to-play mobile game developer Huuuge Games will IPO later this month on the Warsaw Stock Exchange, and is set to raise $442m, with an implied market capitalisation of roughly $1.1bn.
In total, more than 50 gaming studios are now listed on the exchange, pointing to another clear avenue of raising funds.
Polish ecosystem: Phase 2
Overall, the rise in VC funding flowing into Poland points to the growth of the startup landscape in the country, and echoes similar developments elsewhere in the region.
"We are at an early stage of the ecosystem, but we have a huge potential in terms of the number of startups, and we have 40m citizens, so we are a big market," says Mokrzycki.
"We have entered a second phase," he adds. "In previous years it was a try-to-create-the-market, but right now the market is created, but it is still in an early development stage compared to other countries."