It's a bit like tennis, a bit like squash, played on a small court with oversized plastic ping pong bats. Invented in a Mexican beach resort in the late 60s, padel is now thought to be the world's fastest growing sport, and it's a big reason behind the success of Madrid-based Playtomic, a racquet sports booking platform that's active in 34 countries.
The startup has raised a €56m round, led by GP Bullhound, to grow its tech team and continue its aggressive M&A strategy which has seen it acquire 11 rivals to date. 
Next, founder Pedro Clavería, who was inspired to think big after meeting Mark Zuckerberg early in his career, is making a push for the US market.
So how has this once-obscure sport catapulted Playtomic to international heights?
Good things come in small packages
The simplest reason is that padel is fun, says Clavería. But some clever economics also work in the sport's favour. 
A padel court is much smaller than a tennis court, contributing to the fact that 2,000 padel clubs have opened in the last year, he says: "You can fit three padel courts inside one tennis court. It's more profitable on the real estate side."
And while tennis is mainly played between two people, padel is always played with four — "It's easier to get €30 [for court hire] from four people than from two people," Clavería says.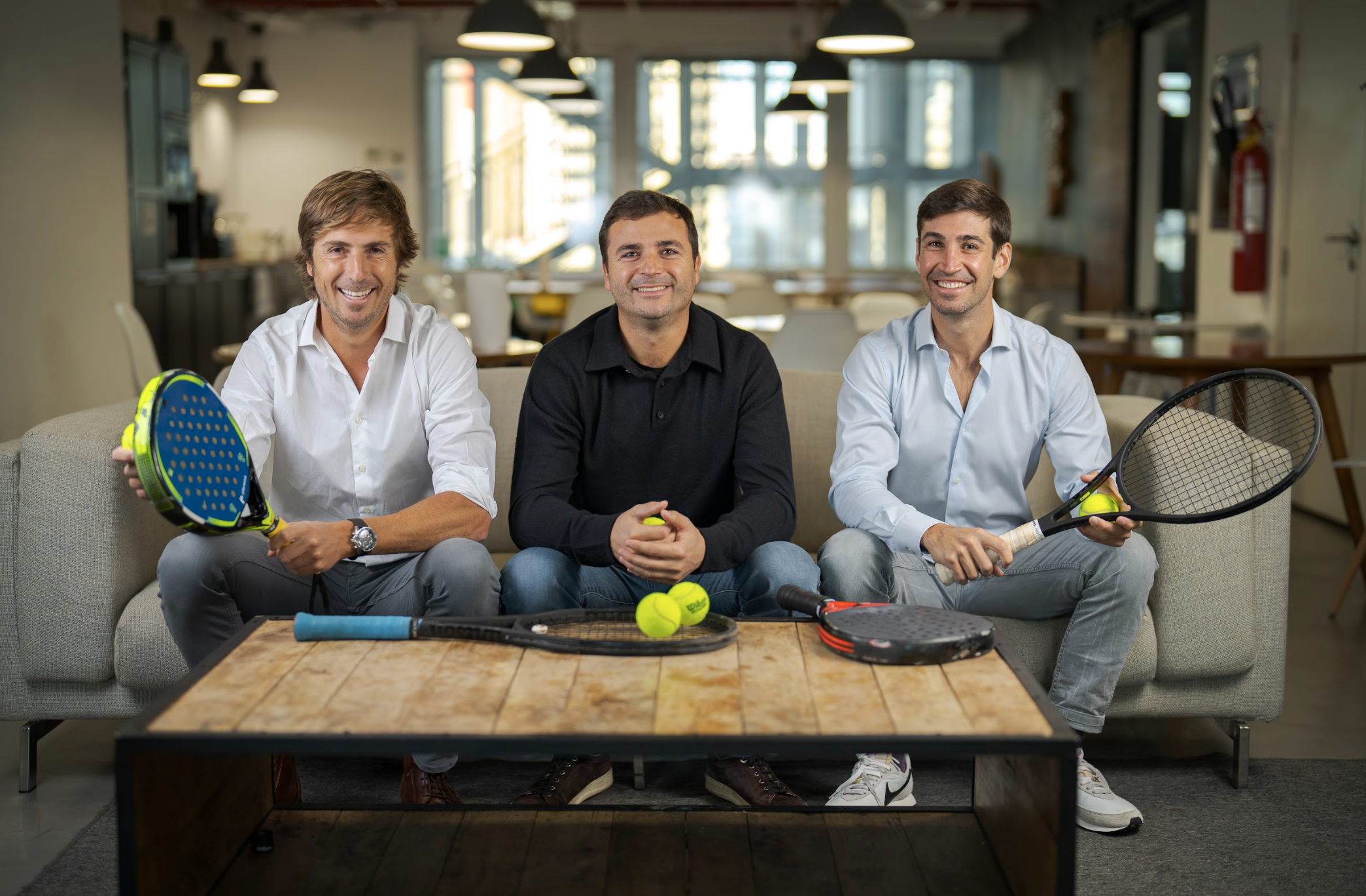 Four people playing on a smaller court also means padel is a bit less physically demanding than tennis, making it more accessible to people of all ages.
"It's similar to golf, right? You can play it all your life," says Clavería, dialling in from a Madrid padel club where he says the average age of player is over 50.
Sifted Newsletters
Sifted Newsletter
3x a week
We tell you what's happening across startup Europe — and why it matters.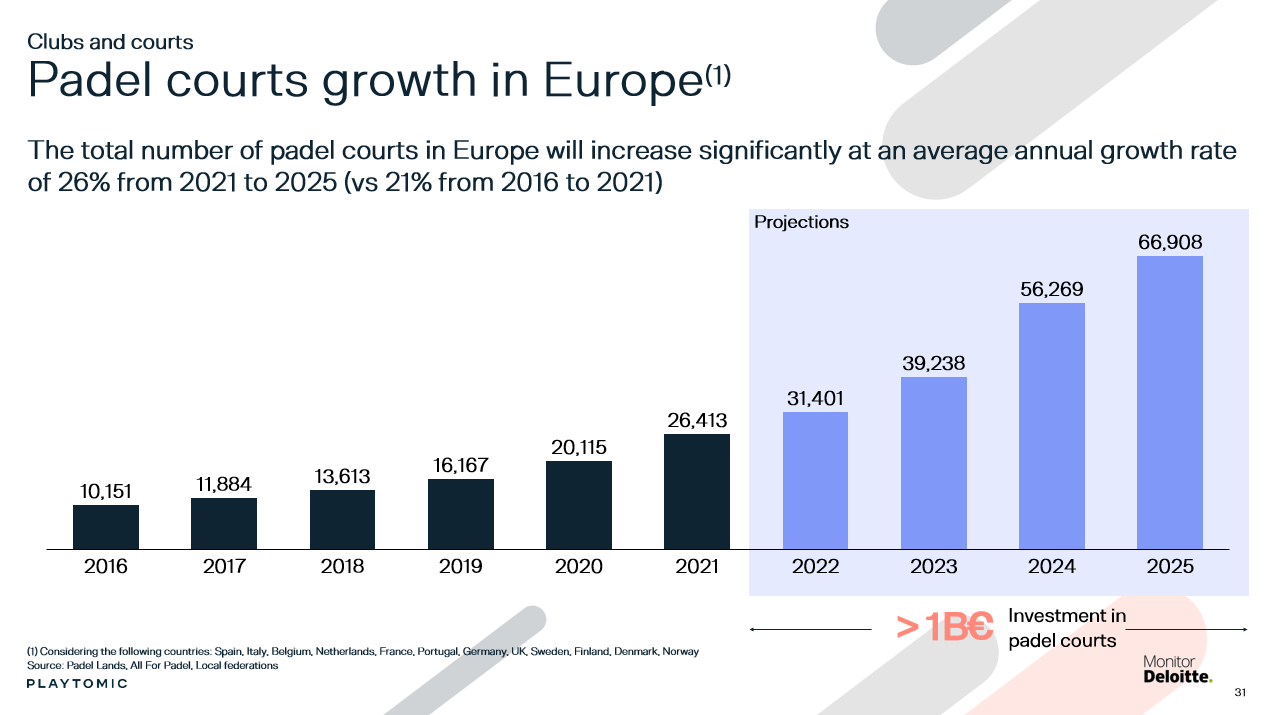 Big names from European sport like Zinedine Zidane, Zlatan Ibrahimović and Andy Murray have also thrown their weight behind the sport, having all opened their own padel clubs in recent years.
And while Europeans are going potty for padel, people in the US are getting similarly excited by pickleball, a game played on a small court like padel but without walls and a backboard.
"In the US, we see the same phenomenon from a sport called pickleball — it is the fastest growing sport in the US," says Clavería.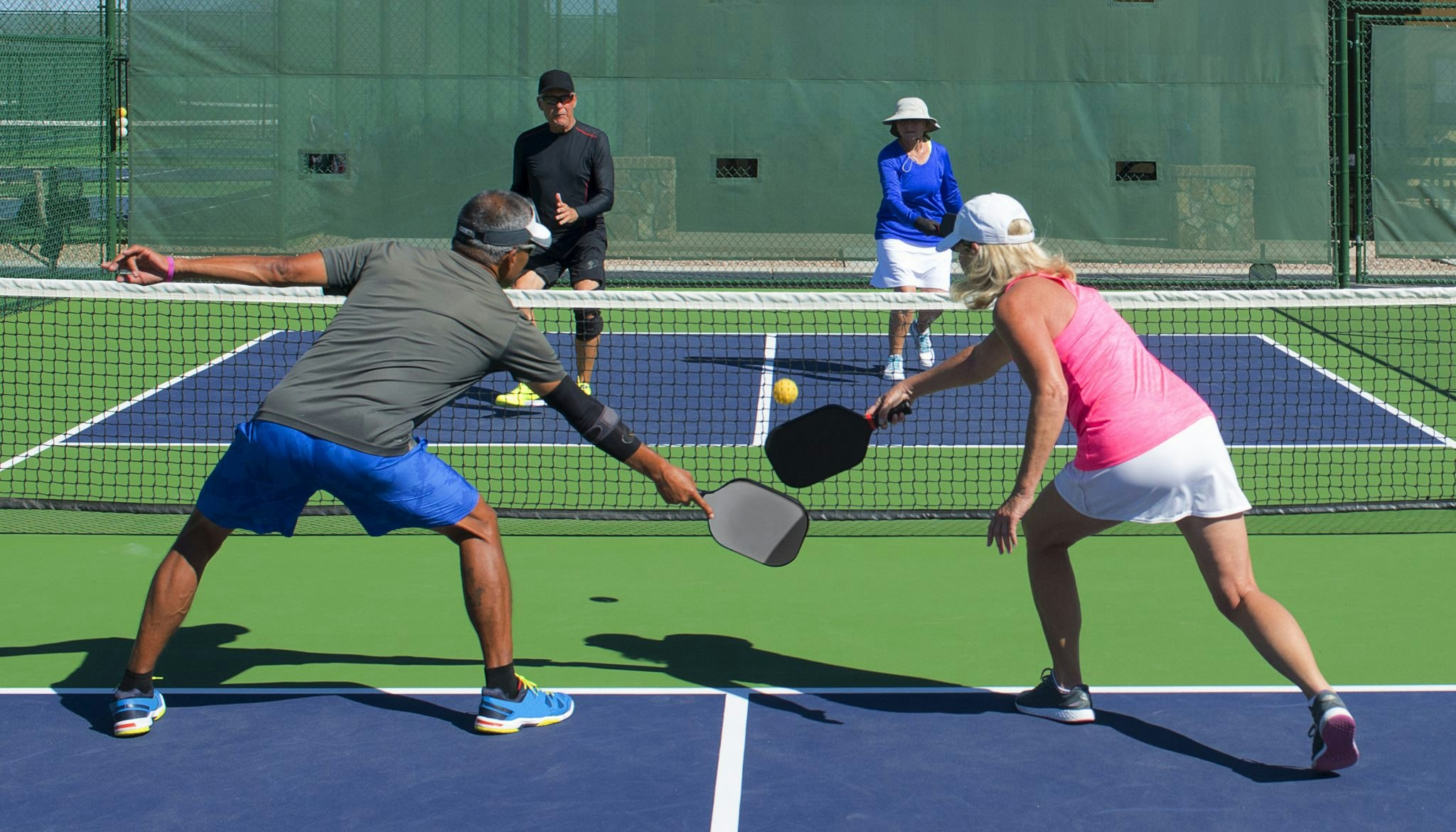 Serving aces
Expansion in the US will be a big focus for Playtomic. Clavería says that around half of the €56m will be reserved for acquisitions, particularly in the US. Playtomic has bought two US-based racquet sports booking companies in the last two years, Kourts and Playven.
Founded in 2017, Playtomic now handles court bookings for more than 4,000 sports clubs, with more than 1m bookings being processed every month. All of this has translated into €80m revenue in 2021, three times more than in 2020.
"The pandemic was the best thing that happened to our company," says Clavería, as Covid-19 has pushed traditional businesses — like sports clubs — to digitise more rapidly.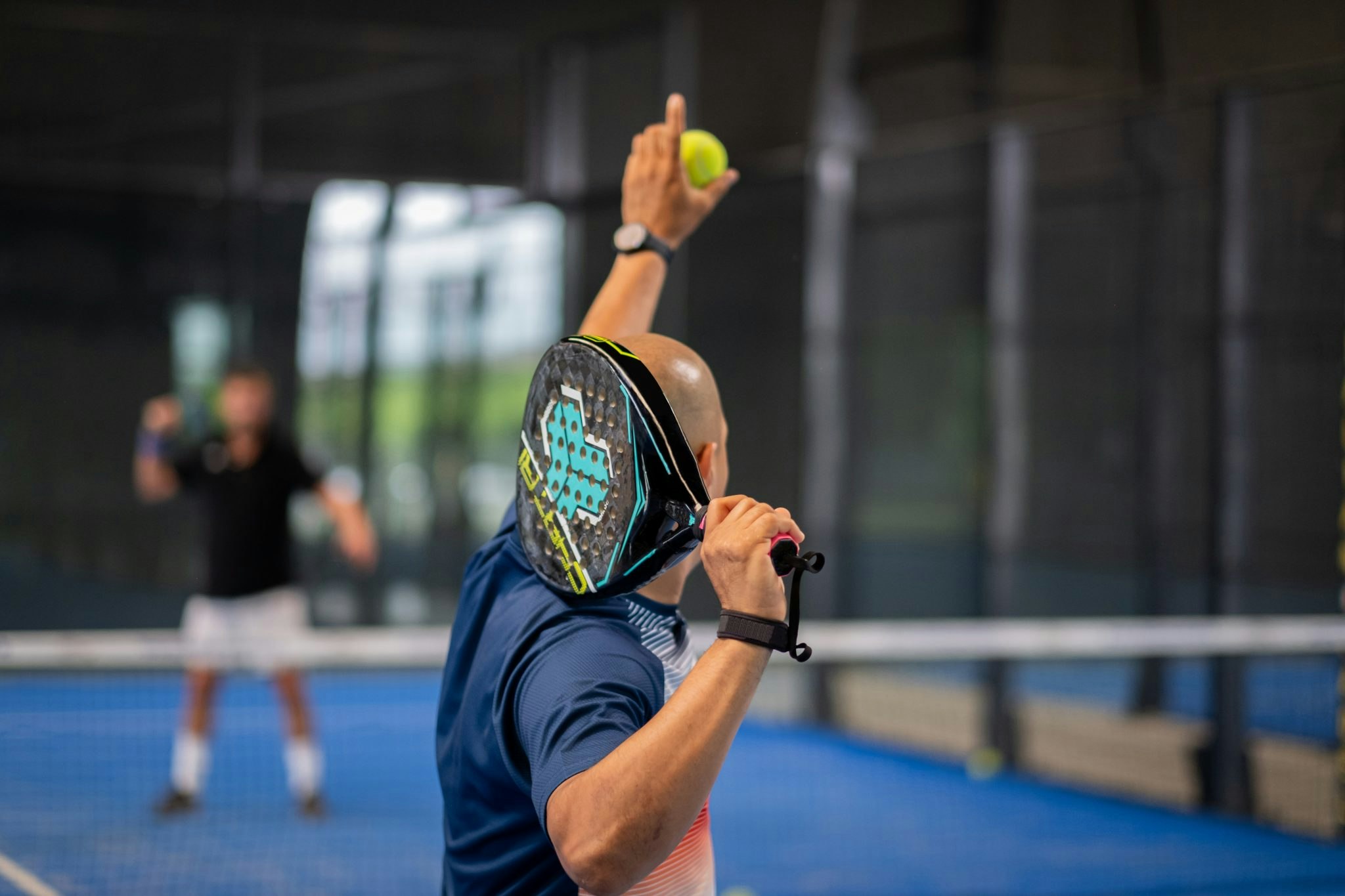 Racquet sports also got a boost, as team and contact sports like football were deemed to present more of an infection risk by many governments.
Evolving the business model
Currently Playtomic's business uses a typical B2B SaaS model, allowing sports clubs to use Playtomic's technology to offer a streamlined pay-and-play booking platform. This, Clavería says, has allowed the business to reach countries around the world, without spending a single euro on marketing.
"Let's say someone opens a small padel club in Australia, they look for the best technology to manage their clubs and Playtomic appears. So it's not us going actively to them, it's more of an inbound thing," he says.
Going forward, Playtomic is hoping to shift to a B2C subscription model, by offering premium features — a bit like Strava or Nike Fit — to highly dedicated tennis players. A substantial portion of Playtomic's new funding will go towards hiring developers and product managers to create this new offering.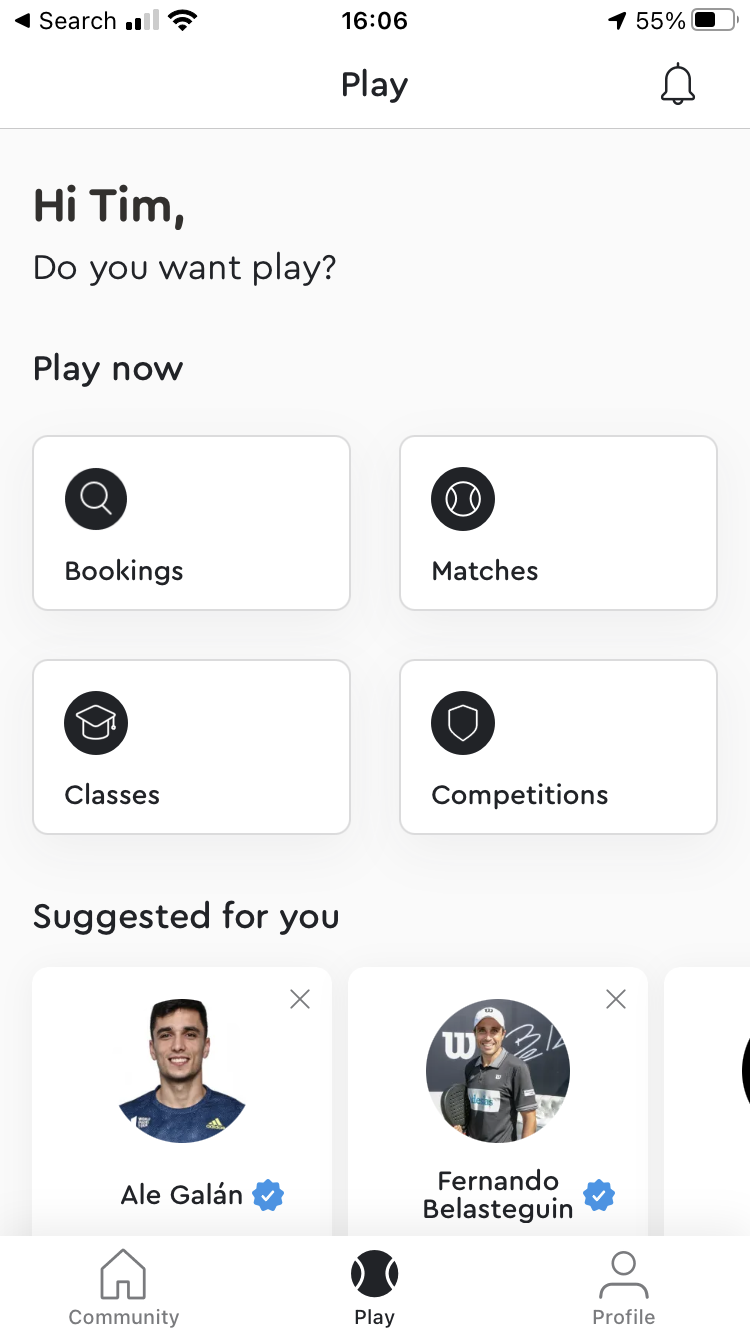 "A couple of years ago, when GP Bullhound started to advise us proactively, we agreed that the power is in the player, and the gold pot is in those subscriptions. Therefore we are slowly transforming from a pure B2B into a pure B2C," Clavería explains.
This is the latest evolution of Playtomic's product, which began life as a booking platform for all sports, before Clavería decided to focus solely on racquet sports: "We understood that we can't develop a product that fits equally well for padel players and soccer players."
A sporting social network
Playtomic allows users to match up and play with people of a similar level to themselves, by filling out a profile which determines the experience and ability of each player.
This matching process, as Clavería sees it, positions Playtomic as the Tinder of racquet sports.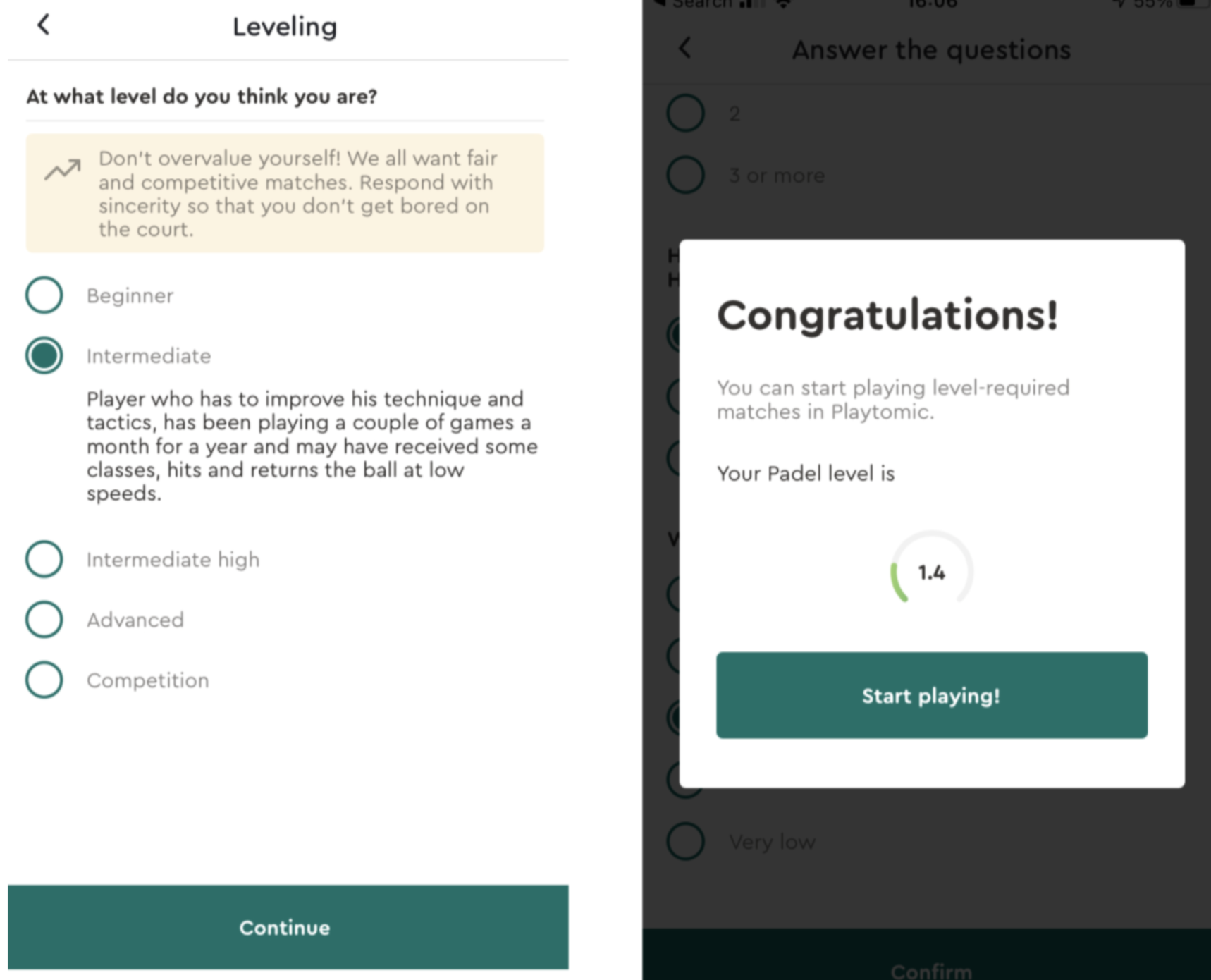 "This levelling tool is our value proposition to the players," he says. "It's crazy that it's easier to meet someone for a date than to play a game of tennis. Our challenge is to make it so frictionless to play that ultimately people will play more."
This approach to social community building is no surprise considering Clavería's career. He began working in startups at early Spanish social network Tuenti, where he worked under his founding investor and current co-chief executive Felix Ruiz.
Clavería and Ruiz first met in Silicon Valley in the offices of a young Mark Zuckerberg, after Clavería won a social networking building competition where the prize was to visit Facebook's HQ.
"He (Zuckerberg) was a bit cold, if that's the right word. Whenever I meet super intelligent people, they are often very quiet. You ask them something and it takes seven seconds of silence to get an answer," he remembers. "I didn't see that he was going to become one of the most powerful men on earth. What I saw is that he's the same as us. So if he did it, we can do it too."
After Tuenti, Clavería spent seven years at Rocket Internet as an online marketing consultant before getting the entrepreneur's itch to start his own venture. 
"As an entrepreneur, Rocket is not your home," he says. "It was one night, having some beers with Felix, that we agreed, 'Hey, you put some money down, I quit my job, and we do something big. Let's build this app for sports."
Clavería's early meeting with Zuckerberg still clearly sticks with him, when he describes his ambitions for Playtomic.
"Facebook is basically the largest government on Earth," he argues. "If they're the largest government, we could be the largest federation for any sport, right?"
Tennis in the metaverse, anyone?