Simone Strey has always understood ecosystems. She is, after all, a geographer with a background in geobotany and soil science. 
But as the cofounder and chief executive of the world's largest agriculture technology app, Strey is now navigating a different ecosystem — the startup one. 
Her company, Plantix, a Berlin-based app which raised a €6.6m Series A round last month, aims to promote productivity among the globe's small-scale farmers by helping them detect plant diseases with a smartphone camera. 
Founded in 2015, Plantix counts one million users per month, making it the world's largest agtech app. 80% of those users are in India. 
The origin story is that, while conducting doctoral research in the Amazon, Strey and her husband thought it would be "cool" if they could just take photos of plants and use machine learning to judge their health. And, thus, Plantix was born.
Strey compares her app to an online doctor for plants and crops. Small-scale farmers, or non-mechanised farmers, can use the app to take a photo of a sick plant and the app will, like a doctor, diagnose and recommend proper treatment. Farmers can then go on to their retailers with healthy produce. Currently, the app can identify 50 crops and 480 diseases.
Smartphones as a farming tool
Plantix started as one product provided by Strey's company PEAT Technology, the other product focusing on automated plant disease detection in greenhouses. But Strey says the focus is almost entirely on the Plantix app now. 
Early in Plantix's history, Strey and her team realised that, if they wanted to grow and scale as a company, they needed to focus on one product offering. 
"We could have built one company for each [of PEAT's] verticals," Strey tells Sifted. "And we decided to go with image recognition integrating into smartphones, because, as I said, we need to push small-scale farmers in their productivity. And, actually, the smartphone is the tool of the small scale farmer."
The technology behind Plantix, which Strey's husband overseas as chief technology officer, is a mix of machine learning and artificial intelligence. A farmer can take a photo of a plant or crop on Plantix and it will be run through Plantix's database for a match. This process also trains the app's algorithms to better detect diseases. The database already contains 15m photos, which, according to the startup, makes it the world's largest independent database of plant disease detection.
According to the United Nations' Food and Agriculture Organization, small-scale farmers are responsible for 70% of the world's food needs. Yet, they appear to be a rarely discussed topic in the tech world and modern media. 
Plantix also decided to focus on India early in its development. Strey says that almost every type of crop and plant is represented in India, making it the perfect place to build a dataset. "Think about the kitchen," Strey says, referring to the variety — and necessity — of crops India produces. 
But rural India's somewhat surprisingly great internet connectivity made it the perfect place for an agtech app. A news report in India this year, citing Kantar IMRB, says there about 293 million active internet who users reside in urban areas, while there are 200 million active users in rural ones. Ninety-seven percent of all users access the internet using mobile phones, according to the report. 
"To be super honest, much better than here in Germany," Strey says of India's data networks. "Literally farmers are on the field streaming Netflix."
Strey attributes this connectivity to India's mobile boom over the last few years. She describes the intense competition among mobile providers in India as one reason for the great internet access in rural areas, in addition to the Indian government campaigning hard for great mobile access between urban and rural regions. According to other statistics, India is the second largest online market, behind only China. 
Every small-scale farmer has a smartphone, Strey stresses.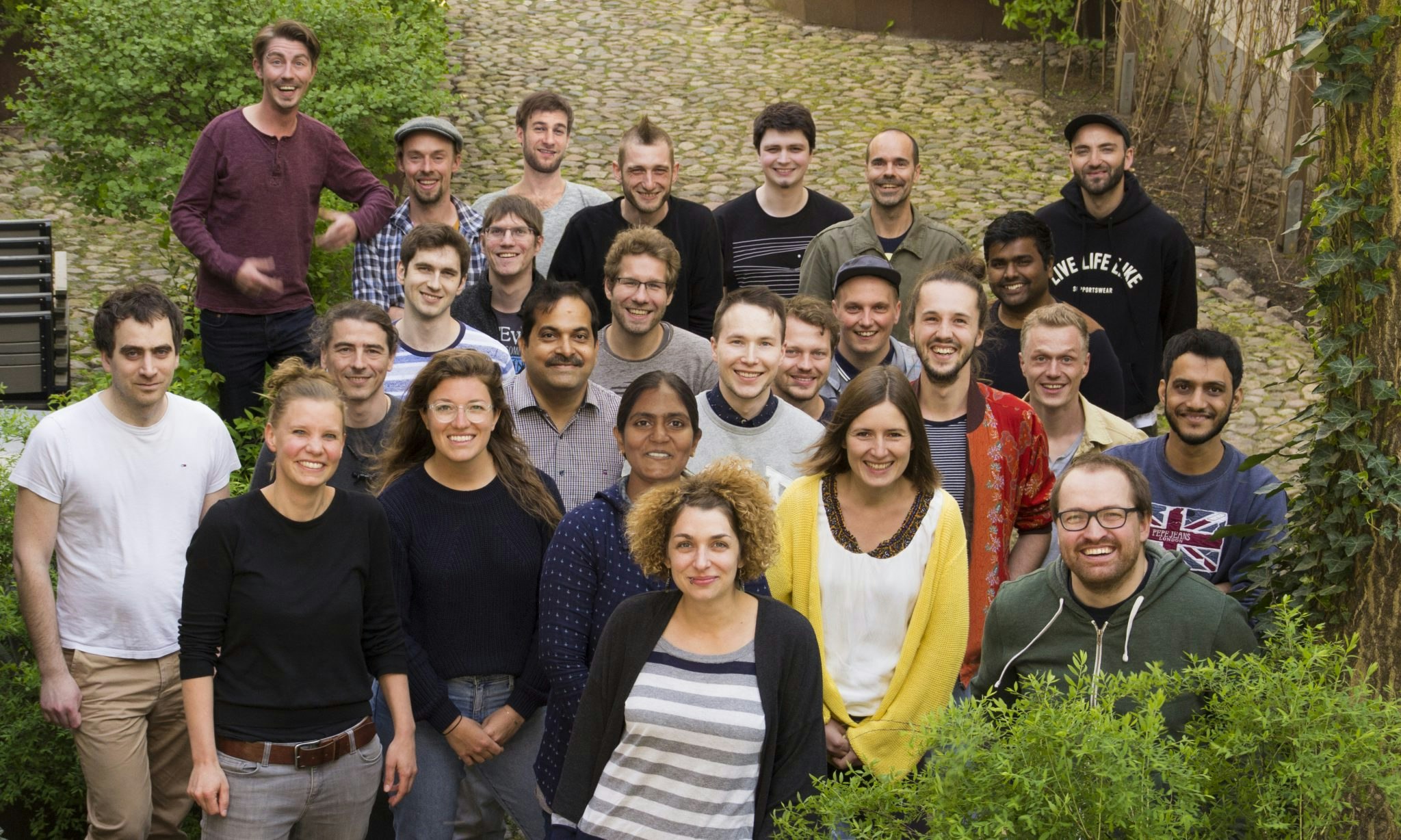 Work is "never, ever done"
But despite great user numbers and prospects in places like India, Plantix is still pre-revenue. "We have 1m users, fine. But, still we are pre-revenue," Strey says.
Plantix is currently working on ways to monetise, but one thing is for certain: They can't charge the farmers. 
"They have no money. We have to find a workaround to get the money somewhere else," she says, adding they are analyzing the value chain between producers and retailers. 
But to Strey, farmers pay in more than just money. For her and her team, their "treasure" is data. When asked what her business model is, Strey said they give advice and they get paid in data. The more photos farmers take of sick crops — they receive approximately 25,000 new photos each day — the more data her team collects overall. "With every picture we get GPS location, we get time stamps, we can connect climate data, solar data and soil data. So, we build up a real-time dataset on what's happening on the ground," Strey describes. 
Strey says her current financial backers are "big believers if you have access to customer, if you are able to build a strong ecosystem, then there's no question mark in terms of monetisation in the end". 
But when asked if she finds herself having to educate investors and the startup community on agtech, Strey sighs, "Totally". 
"I don't know this market. So, I can't help you," many venture capitalists tell Strey.
Strey explains that venture capitalists normally try to minimise risk and that makes it easier for them to invest in a business model they know. "In our case, they don't know the blueprint," Strey says. "We are building the blueprint. So, we need to educate."
"We need to create awareness of India and small scale farmers. It's a fucking big market," Strey says, explaining one situation where they talked to a venture capitalist and they said to come back six months later. Plantix users are also spread across countries like Pakistan, Bangladesh, Sri Lanka, Brazil, Mexico, Colombia, Algeria, Egypt, Iraq and Saudi Arabia.
Strey wants the tech world to "open their eyes and brains" to non-US and non-European countries.
"There's a big, big world of the emerging economies, which are really hungry in terms of technology and, I think, really much faster in terms of taking up new technologies, integrating them into their daily lives," Strey says. "When you see the young farmers how hungry they are getting access to internet and tools that can support them, it's crazy. There's much more power in transformation in these countries than in other countries." 
"I never learned management. It's all the time learning by doing,"Strey says, adding that she also tries to hire people better than her. She explains that in doing so, she learns a lot from her colleagues. "In the end, I really like to be the person to enable other people to do what we are doing." 
This work — the work to promote productivity among small scale farmers and help collect data to do so — is "never, ever done".
This article was produced by Catherine Treyz in collaboration with Silicon Allee, which supports a community of international startups based in Berlin.