Plaid has enjoyed one of the most spectacular rises in the world of financial technology startups.
Blooming from a scrappy San Francisco startup into a 470-person strong, $5.3bn giant, the company serves as the infrastructure layer behind thousands of fintechs, enabling apps to connect with users' bank accounts ("we're like the plumbing of banking").
Having all but conquered the US market, in May last year Plaid followed other Silicon Valley fintechs like Stripe and Robinhood in crossing the Atlantic into Europe. 
In doing so, Plaid's ambitions have only grown; it doesn't just want to provide the open-banking pipes for one country, but over an entire continent comprising 40+ markets. 
Plaid is now active in five European countries, having begun its expansion with the UK, followed by Ireland, France and Spain six months later, and then most recently Holland. Over the last year, it's also grown its European team to 25 employees — many coming from the US — and is continuing to scale in the coming months. 
So, almost a year in, what does Plaid's European operation look like and how does the company plan to win over local fintechs across the continent?
"When we first arrived, we struggled"
Keith Grose is among Plaid's leading figures on the ground, having orchestrated the expansion into Europe and now serving as the UK Head. 
In an interview with Sifted, Grose — a Californian and former Google employee — says that the initial months of the expansion were no easy feat.
"We knew it would be a challenge and, at times, that has certainly proven to be true... When we first arrived we struggled to get connected to local startups, find regulators to take meetings with us and recruit local employees," he tells Sifted.
"The biggest learnings [for others are to] get a team on the ground as early as possible in order to stay close to what your users and customers need; and prioritise engagement with local regulators, policymakers and industry bodies early."
Other adjustments included getting used to new sales cycles, slow bank integrations outside the UK and "the technical needs of local developers and end users, [which] are not the same as in the US", according to Plaid's chief operating officer Eric Sager.
Indeed, Plaid needed to significantly restructure its product to fit the European market. Whereas in the US Plaid has a near monopoly on bank connectivity, Europe's regulators have already prescribed the connective frameworks (known as PSD2/Open Banking). 
This distinction will have been a major hurdle, says Rolands Mesters, the chief executive of Riga-based Nordigen, which analyses data that Plaid and its peers collect.
"It's a really challenging market for them. In the US, all they had to do was deliver the connectivity bit. In Europe, they can't because that is a free feature that is provided by European regulators. So they have to reinvent what they are in Europe," Mesters tells Sifted.
Indeed, Plaid has engineered an entirely new offering in Europe, tailored to the continent's stringent rules on screen-scraping and data sharing.
Making tracks
Today, Grose notes that Plaid traction in Europe is "encouraging", boosted by growing brand recognition and — crucially — increasing understanding of what open banking is. 
The company would not comment on how many European fintech clients it had signed, but highlighted there was "massive demand", particularly in the personal financial management and neobank space.  
Even outsiders interviewed by Sifted agreed that Plaid is "adored by developers" and unrivalled in its popularity on a technical front.
Moreover, to expedite progress with regulators, Plaid has employed a full time European policy lead in Dan Morgan. Morgan, who previously worked at UK industry body Innovate Finance, liaises with European regulators and works closely with Plaid's business development team to boost compliance.
So will Europe take over Plaid's US audience?
"It's too soon to tell. There's a lot of exciting fintech activity in Europe, which means there's plenty of market opportunity," Plaid's Eric Sager tells Sifted.
On balance however, it seems unlikely that Europe will be quite so dominant. The US continues to out-fund Europe by two to one, and Sager notes that the US fintech ecosystem is still growing. European fintechs have also been slower to spread internationally with the exception of certain neobanks, meaning the community generally has less need for Plaid's global network of 11,000 financial institutions.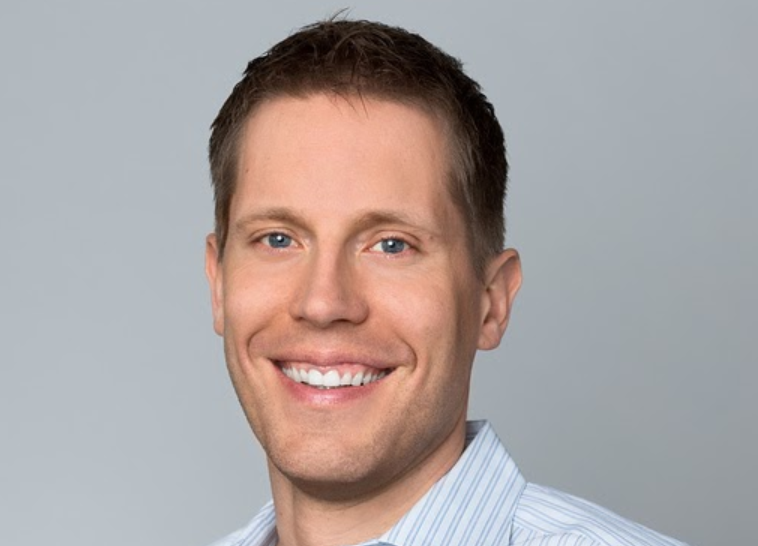 Build, buy, or partner?
Plaid is keeping its cards close to its chest when it comes to its European strategy. Yet there's no doubt it will be watching Europe's other open-banking players closely (see below):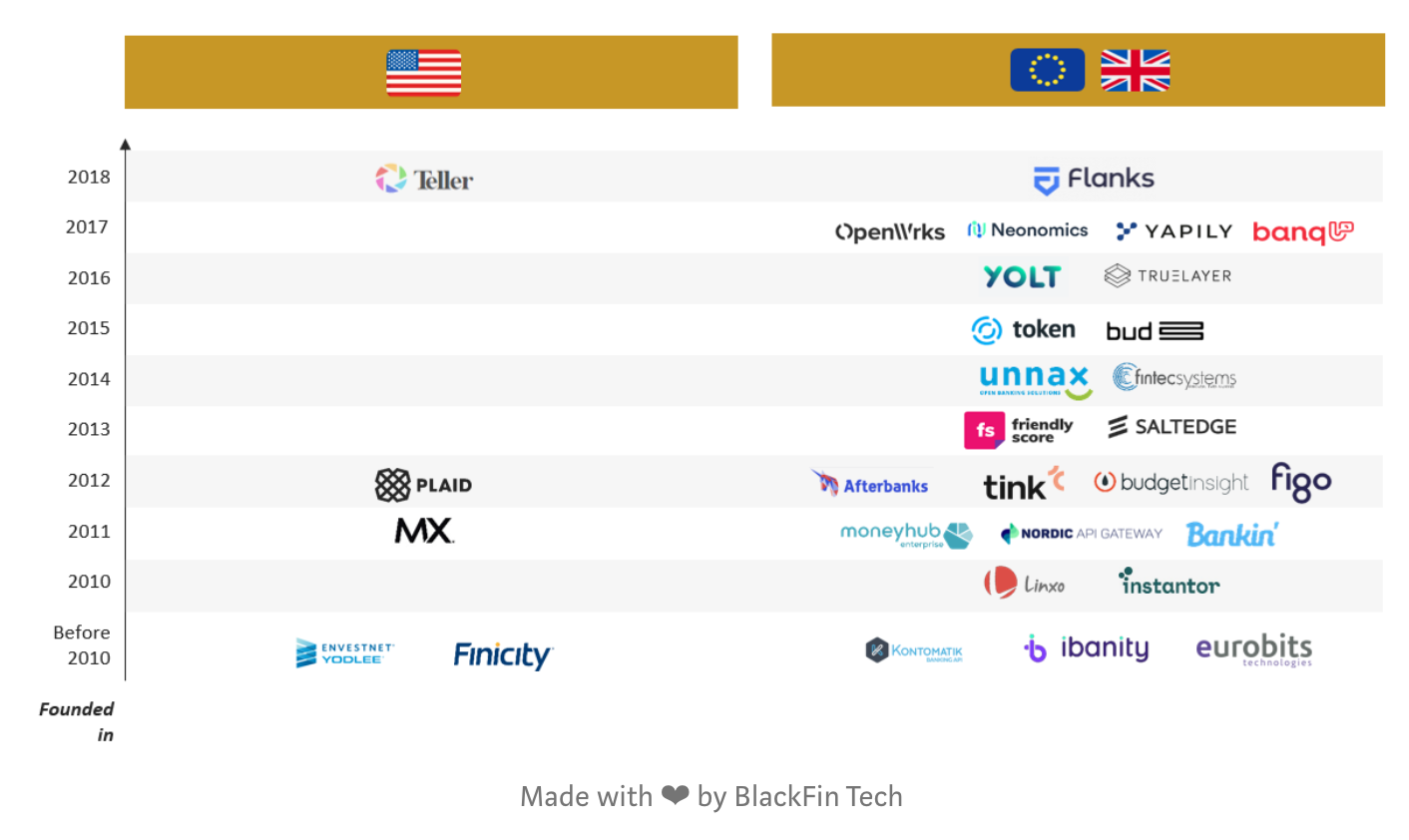 Of these, Plaid's ambitions are most closely shared by Sweden's Tink, also aiming to be a dominant Pan-European operating glue for fintech apps.
Most others only compete in a specific country, meaning local partnerships could be an attractive option, says Nordigen's Rolands Mesters.
"In every European market, you have a few small Plaids, serving the local fintechs or banks… [So] I think they should be thinking about partnerships. And then thinking about other use-cases for open-banking," Mesters tells Sifted.
Leveraging local startups will mean Plaid can grow in areas it's yet to mark its territory and 'jumpstart' its pan-European network.
Nonetheless, Plaid also has the resources to adopt a more aggressive strategy following its lucrative acquisition by Visa. As such, the startup may try to out-price or buy competitors in some areas (like Tink, which announced its first acquisition in Spain last week).
"The value is provided in the volumes so people like Plaid can put a lot of pressure on the price. There's a lot of room for companies to be bought, merged or going out of business," Mesters adds.
There is also speculation that Mastercard and even 'big tech' companies like Google are developing an appetite for backend-banking fintechs, prompting what's being called an "arms race" in the sector.