Building microchips with silicon is becoming old hat. With computer processing demands rising, and chip size shrinking, traditional semiconductors can't always deal with the power and data needs of modern technology. Now, engineers are starting to use light-based processors to get around the issue.
That technology, photonics, allows for the rapid processing of complex mathematical tasks that are used in advanced AI systems like self-driving cars. And the tech could get much cheaper and more accessible if startup iPronics gets its way.
Based in Valencia, the company has just raised €3.7m to develop and scale its photonics processor, which it says dramatically reduces the time and technical needs involved in building photonic systems. The round was led by global deeptech investor Amadeus Capital Partners, with participation from Caixa Capital Risc, the venture capital arm of CriteriaCaixa.
Underdogs
Until now, tech companies wanting to use photonics have been limited by cost and resource. One example is Mobileye — an Israeli self-driving car startup that's being seen as one of the main threats to Elon Musk's Tesla. The startup was bought by Intel in 2017, and says that its larger parent company has the infrastructure to enable it to develop photonic circuitry for its LiDAR technology (which allows self-driving cars to "see" and process what's on the road). 
Mobileye believes that these photonic processors are what will give it the edge over Tesla, and iPronics wants the tech to be available to any business, and not just ones owned by Intel.
"We are trying to open this field up to many potential users by bringing down technical and training barriers so at the end of the day this technology is to be open to almost everybody," says iPronics cofounder Jose Capmany.
He says the startup's product allows engineers to build photonics systems with basic coding knowledge, when previously it involved partnering with external development facilities called foundries and training people in the "complex world" of photonics.
IPronics says its technology brings down the cost and time of developing a photonic system "significantly", saying that it can take "weeks rather than years" using its tools, amounting to time savings of 95%.
What next
iPronic isn't yet ready to start talking about the clients its working with, but does tell Sifted that it's already working with "tier 1" telecoms companies, which are using the startup's beta tech.
Capmany says that photonics systems will become more and more in-demand with the rollout of 5G and 6G internet networks, and the increase in web-connected "internet-of-things" devices.
Looking further forward, he says that entrepreneurs working in synthetic biology are likely to be a big target market for iPronics: "In several years we will see an explosion of that market."
Now, the company will be using the fresh capital to grow its commercial and tech teams, and says that Valencia is beginning to emerge as a promising hub for photonics and startups using optical tech.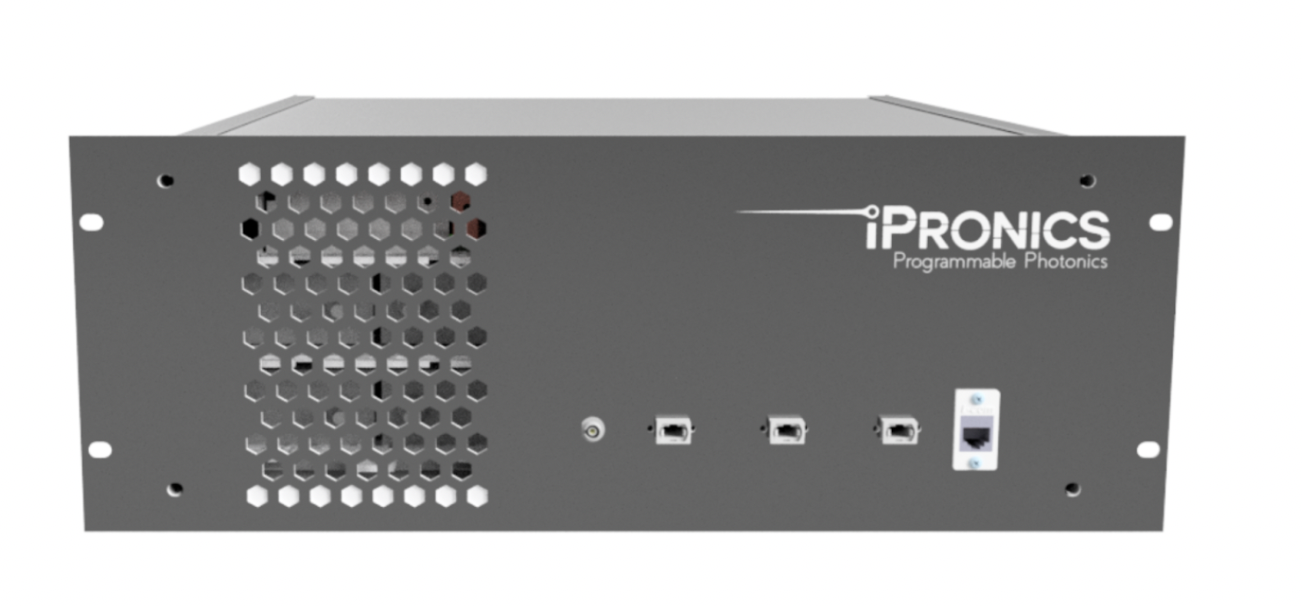 "We have a really good ecosystem that's supporting this growth in Valencia," says cofounder Daniel Pérez López.
Apart from finding the right talent, López and Capmany say that one of the biggest challenges for the company will be market adoption, as it makes the case for widespread use of photonic processors.
If a few more underdog success stories like Mobileye come good, they might not have such a difficult task.