Agriculture
Smelly bugs
German chemical company BASF participated in an $85m Series C funding round for Provivi, a US-based startup that helps farmers control pests using pheromones rather than pesticides. Provivi cofounder Frances Arnold won the Nobel prize in Chemistry in 2018 for her research into enzymes and has founded several companies. The pheromones that Provivi makes confuse male insects so that they are unable to mate — kind of like an anti-perfume.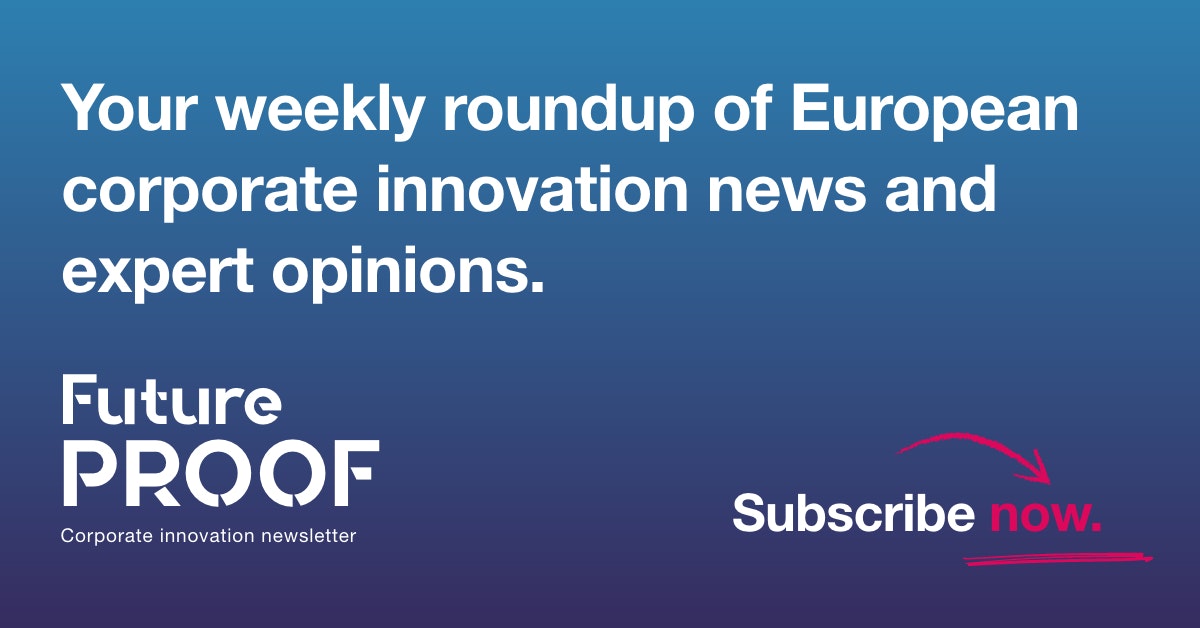 Want more corporate innovation news? Sign up here to get our corporate innovation newsletter straight to your inbox every Tuesday.
Aviation
Blockchain for passport control
Here's proof that corporate accelerators do sometimes produce results. UK cybersecurity startup Zamna (formerly known as VChain), a graduate of IAG's Hangar51 accelerator, bagged $5m in a seed funding round led by venture capital funds LocalGlobe and Oxford Capital.
Zamna uses blockchain to connect and verify passenger data held by airlines, governments and security agencies, with the aim of eventually automating the entire airport security process. IAG was Zamna's first commercial client, although the it is now working with partners like International Air Transport Association (IATA) and Emirates Airlines as well. Read Sifted's take on how Zamna made the Hangar51 experience work (hint: it involved a lot of cake). 
Energy
Carbon-neutral fund
Total, the French oil and gas group, is burnishing its eco-credentials by announcing that its venture fund will focus on companies that are creating carbon-neutral technologies, with the aim of increasing its venture investment to $400m within the next five years. This will build on the 35 startups Total Ventures has already invested in, including fuel-cell company Sunfire, connected shipping company OnTruck and Solidia, a company which makes cement that absorbs CO2.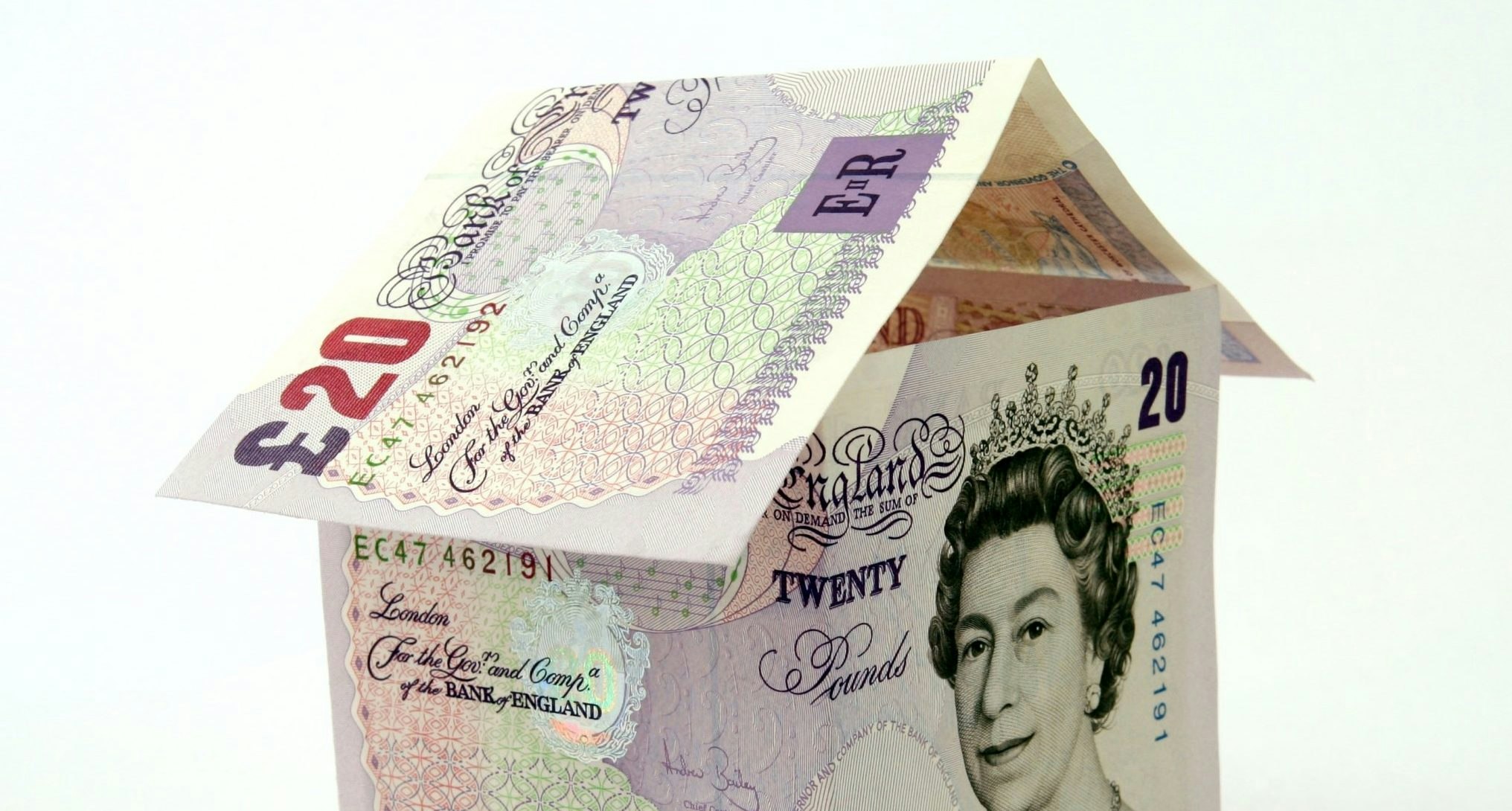 Financial Services
Deposit pots for first-time buyers
BBVA, the Spanish bank, led a £1.5m financing round into StepLadder, a UK startup helping first-time buyers raise the deposit for their home.
The company uses a financial model known as a 'rotating savings and credit association' (ROSCA) which involves members being put into small groups with everyone contributing a certain monthly financial sum — ranging from £25 to £1000 — to a central pot. Every month one member is randomly allocated the full sum in the pot to use for their deposit and the process is repeated until everyone has had a payout. The company says it helps 87% of members save for their deposit faster than if they could have done alone.
This is the second investment to come out of the partnership between BBVA and venture capital fund Anthemis. Last month they invested in SaaS (software as a service) management company Cledara.
Sifted Newsletters
Sifted Newsletter
3x a week
We tell you what's happening across startup Europe — and why it matters.
Speedy boarding for mortgages
Santander InnoVentures, the Spanish bank's fintech venture capital arm, led an expansion funding round into Roostify, the San Francisco-based cloud lending platform trying to simplify the process of getting a mortgage. This is Santander InnoVentures' second investment into the company; it also took part in Roostify's $25m Series B round in 2018.
Roostify plans to use some of the money to expand to the UK and other markets in Europe.
Insuring for climate change
Reinsurer Munich Re and ERGO, a group of insurance companies it owns, are running an 18-month accelerator programme for cleantech startups as part of Climate-KIC, the European Union's public-private climate initiative. Each startup chosen for the programme will receive up to €95,000 in funding.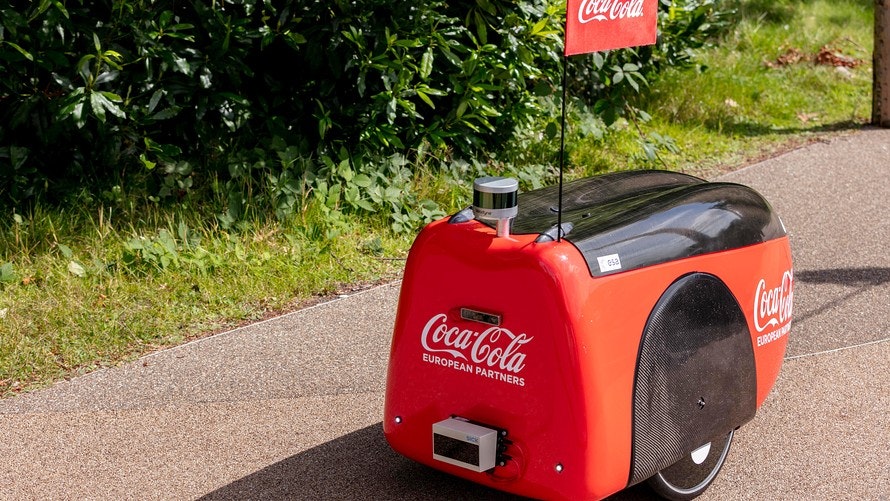 Food and Drink
Coke delivered by robot
CCEP Ventures, the investment arm of Coca-Cola European Partners, the world's largest Coke bottler, is going big on robot deliveries. It has taken a 15% stake in TeleRetail, a Swiss startup that makes delivery bot Aito which can transport goods around cities and industrial sites.
CCEP tested Aito over the summer at UK amusement park Alton Towers to keep drinks outlets topped up with supplies. Aito, which competes with bots from Estonia's Starship, can travel distances of around 50km but not very fast, trundling at around five kilometres per hour, so it is not a service for the very thirsty. 
Those in a rush, however, might consider Kol, the French startup that can deliver wine and spirits to your door in less than 30 minutes. CCEP has also taken a 25% stake in this startup and it will be fun to see what a combination of these investments could mean.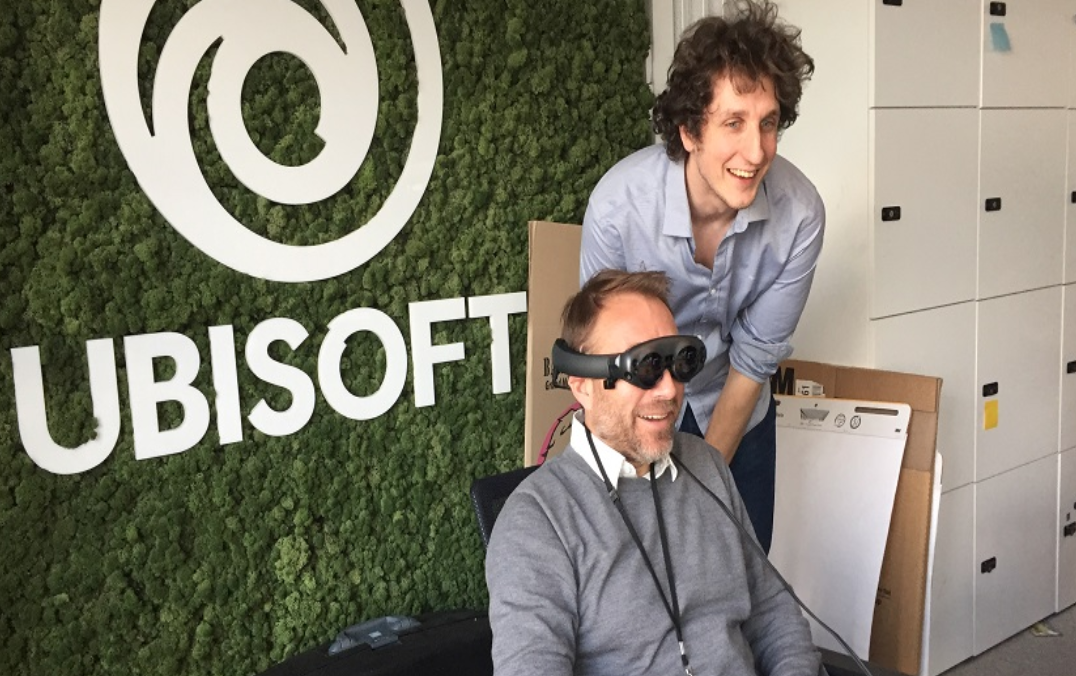 Gaming
Blockchain blockbusters
Ubisoft, the French games company known for titles such as Assassin's Creed, is going big on blockchain. Eight of the ten startups it has picked for the fourth cohort of its six-month Entrepreneurs Lab accelerator programme focus on blockchain  — from identity management to looking at ways to use blockchain to distribute games.
Distributed ledger technology is of huge potential interest for the games industry. At the most basic level it can be used to make secure payments and prove ownership of digital assets like the virtual tools and special tokens that players collect. But developers are also increasingly developing games on a blockchain backbone, from collecting CryptoKitties to the recent launch of massive multiplayer online game Taurion.
Healthcare
Protein destroyers
M Ventures, the investment arm of Merck, took part in the $28m Series A fundraising for Plexium, a San Diego-based startup. Plexium's therapies use the body's own protein disposal mechanisms to fight cancer and other diseases.
Protein degradation, which appears to be getting results for cancers that other treatments such as CAR T-cell therapies don't seem able to tackle, is of growing interest to pharmaceutical companies. Earlier this year Bayer committed to financing a $115m joint venture with Connecticut-based Arvinas to develop products in this area.
Mobility
Autonomous VWs
Volkswagen is building a separate self-driving car unit in an effort to take on competition from Silicon Valley rivals such as Google. The unit will be run by former Apple engineer Alexander Hitzinger and aims to bring robocars and robovans to our streets by around 2025.
The move comes just three months after the German carmaker invested $2.6bn in Argo AI, the Pittsburgh-based autonomous driving startup backed by Ford.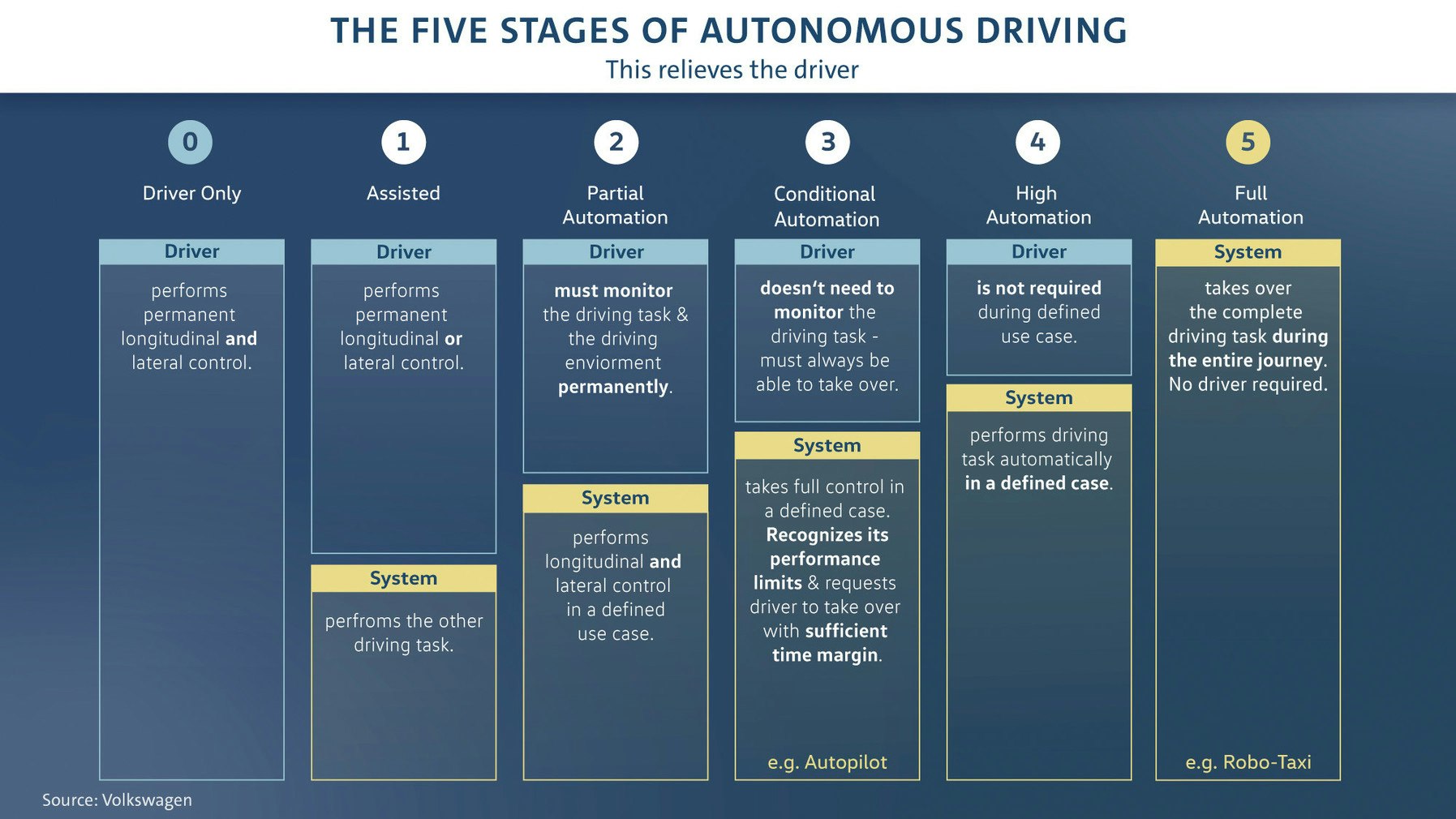 Hydrogen for commercial vehicles
Renault is betting on hydrogen fuel for light commercial vehicles. The French carmaker already has a range of electric vehicles but it is adding hydrogen-powered vehicles to the mix in order to extend the range that can be driven from around 120km to 350km. The other advantage of hydrogen is that it takes only five to 10 minutes to fuel up (compared with between 30 minutes and 12 hours for electric cars).
Daimler Trucks has also pledged to sell only electric battery and hydrogen fuel-cell powered vehicles by 2039 — although it adds a caveat that this is reliant on the right infrastructure being put in place and that costs are not too high.
Chinese charging
ABB, the Swiss-Swedish robotics company, has taken a majority stake in Shanghai Chargedot New Energy Technology, one of the first companies to start providing charging stations for electric cars in China.
China now has the world's largest fleet of electric cars with an estimated 2m vehicles on the road. ABB already sells electric charging points there in partnership with Daimler and BYD, the Chinese carmaker, but hopes that Charegdot will help it supercharge (bad pun klaxon sounds here) efforts.
Hunting for self-driving startups in Israel
Toyota has partnered with OurCrowd, the Jerusalem-based venture capital crowdfunding platform, to help scout for autonomous-driving related startups in Israel and worldwide.