Millions of women take the contraceptive pill across Europe — yet half put up with negative side effects like headaches, nausea and mood swings. Now one British femtech startup thinks it can solve this problem with an algorithm.
Pexxi is the world's first business to develop a personalised oral contraception service. Founded in 2018, it combines data from an online questionnaire, DNA and hormone test kits to predict the best pill for individual women.
The femtech startup already has dozens of doctors and hundreds of women beta testing its service and has secured pre-seed funding through partnerships with UCL, the University of Cambridge and the University of Oxford.
Pexxi's founder and chief executive Shardi Nahavandi has personal experience of the negative side effect of the pill, including loss vision temporarily and severe migraines. She's now closing a Series A round, but says its been "painful" pitching to clueless venture capitalists (one didn't even realise the pill had to be taken daily).
"They're so afraid of women's health. We're still in a male-dominated industry and often they just don't understand," Nahavandi tells Sifted. 
Getting into Google's good books
Despite being Pexxi's chief executive (and having had first-hand experience of oral contraception) Nahavandi hands over to cofounder Peter Fish when its time to pitch because his presence makes male venture capitalists feel less "awkward and uncomfortable", she says. 
Fortunately, it hasn't been so hard for the femtech founder to get tech giant Google on its side.
Pexxi has been on London's Google for Startups Residency programme for founders since August 2019. The programme was so successful it was extended from a six week programme to a full Residency lasting until December 2019.
The startup has had access to Google's artificial intelligence advisors, regulatory advisors and life sciences advisors, and Nahavandi says its 10-minute questionnaire shrinks what would take a doctor four hours to ask into just 10 minutes. It draws on outcomes of clinical trials that have not yet made it into GP's 'best practice' and plans to invite its users to participate in trials to push the needle even further.  
Sifted Newsletters
Sifted Newsletter
3x a week
We tell you what's happening across startup Europe — and why it matters.
"The level of decision making that we can do with our algorithm far exceeds the power that a clinician can do in that 10-minute time frame," says Nahavandi. "41% of GPs don't do a proper risk assessment, we already are 100% better because we are including everything every time."
Facing the problem with femtech
Femtech might be booming but it hasn't had a great month — a number of period tracking apps were named and shamed for sharing intimate data around user's sex lives with Facebook.
Part of the reason for this privacy oversight is many femtech firms fail to stem from medical background or address "real science", says Nahavandi.
Nahavandi says this kind of behaviour has to be expected post-Cambridge Analytica. Pexxi's own data is only shared (with consent) with research institutions and even then is fully anonymised so a breach wouldn't expose personal information (it's been working with DNA leader Genomics England to make sure it's watertight).
With few challengers in its own market, some of the startup's biggest potential challengers lie in the wider healthtech sector. In the states, for example, 23andMe combines more than a decade of experience in DNA and home health tests with billions of dollars, and in Europe British blood test startup Thriva told Sifted it was expanding into DNA testing and personalised health partnerships. 
It wouldn't be a giant leap for these established businesses to create their own set of women's health services.
Certainly, Nahavandi hopes early mover advantages will boost Pexxi's chances: it's patenting its algorithm and has had 'first dibs' on exclusive partnerships deals with its pick of research institutions (it lists partners like UCL on its website, and has many more in the wings). 
Launching in the coming months, Pexxi's full service will cost around £90 and it hopes to engage a wider sector of society selling access to its online questionnaire analysis for a much lower price (around £10 to £20). By contrast, 23AndMe's full testing service costs £149.
Within the next year Nahavandi hopes to have partnerships in place with the NHS. However, the biggest challenge to wider expansion with "the conservativeness of the UK investors", she suggests.  
"If you want to really gamble you have to put it in big—you either lose big, or you really win big—and this attitude doesn't exist in the UK."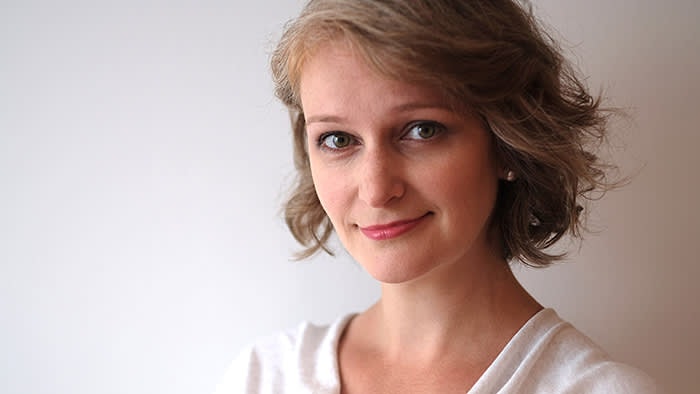 An Investor's Take
Anya Navidski is founding partner at Voulez Capital, a London VC firm with no connection to Pexxi.First impressions: It's really refreshing to see a startup in the femtech space that combines a digital solution with something more concrete. I have seen far too many period tracking apps.Are female venture capitalists wiser to femtech? In short, yes. In an ideal world it should not matter. But it does. Whether we like it or not, we live in a world built by men for men. Drugs are rarely tested on women so are often less effective (and sometimes not effective at all) for them. In my view, all startups and all venture capitalists would benefit from more women. That is not to say that men could not or should not get up to speed on female related products or market segments. They could. And they should.What trends make Pexxi interesting? I'm currently seeing a lot of hype around women-focused businesses but there are very few I consider to be promising. Many are not solving deep, real problems or are reliant on a massive customer acquisition spend. What I like about Pexxi is that focus on combining useful technology with what women really need. Contraceptives have been a cause of problems for women for almost as long as they have existed. Their impact on the female body, like most drugs, has been little studied. Incorrect contraception can lead to severe problems, especially for younger women, and is a leading cause of depression and even suicides. Getting this right will create a log of value.Biggest concern? The minute you throw prescription drugs into any business, it becomes more complicated. The regulatory system is very archaic and coming up with a robust model that works for women which the regulators are willing to accept is difficult. Having said that, we're not afraid of backing challenging businesses which truly re-shape industries. Sometimes they offer the most opportunity for returns.Are world-firsts more risky? It creates that impression, yes. And it makes it harder for some investors to step in. But, at the end of the day, it's all about traction, traction, traction! By the way, it is far from a niche market. In the US alone, 98% of sexually active women have used birth control at some point and about a third of those that do are on the pill. I suspect if prescriptions of the pill were more appropriately tailored to each women and hence incurring a lot fewer side effects that might go up significantly.