Are you ready for personalised vitamin subscriptions?
A bright yellow Vitl blood test kit dropped through my letterbox recently, with three skin-prickers tucked inconspicuously inside.  
As per the instructions, I soaked my hands in hot water and waved them about before piercing my fingertips and messily massaging blood droplets into a small test tube. 
A quick trip to the post box and I'd sent a vial of my blood to a lab for analysis (one of the same labs used by the NHS). Then I just had to wait: I'd be told what vitamins and minerals I lack, and offered personalised supplements to help make up the difference. More on that later.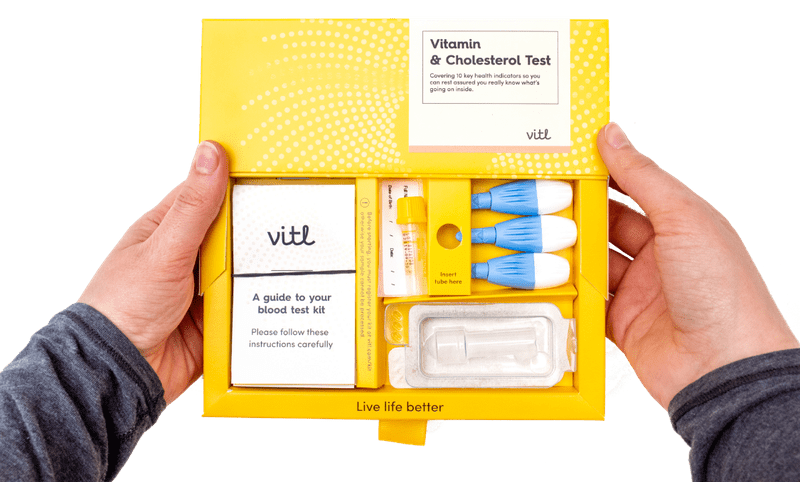 Vitl, based in London, isn't the only startup sending personalised vitamins to customers' doors. 
In Berlin, a German company called Baze has already developed its own personalised vitamin business and has succeeded in expanding this to the US. In Munich, a startup called Loewi has carved out a high-end niche serving Olympic athletes. 
The supplements market in Europe alone hit $1.88bn last year, and is expected to grow to 26.2 billion by 2024. And with more than £10m raised between them, could startups that use your blood to sell personalised vitamin services become the new normal?
Vitl, London - $4m
"I always had the view that health was slightly backwards," says Jonathan Relph, who founded Vitl in London in 2015. "Most people knew more about their tyre pressure, and the oil level in their car, than their blood pressure or their Vitamin B level."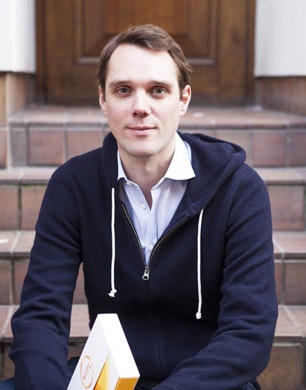 The former investor (who spent 10 years investing in sectors like medtech, luxury goods and pharma) has raised over $4m at Vitl, closing its latest round of £1.1m last year. 
"Consumers aren't just looking for data, they're looking for it to be actionable and want a solution in one place," he tells Sifted. 
While it is possible to buy one-off blood kits, more than half of Vitl's customers buy into its subscription model cashing out £49.95 every three months for a new postal kit. 
With each set of results comes updated personalised nutrition advice, as well as the option to buy personalised supplements directly through the platform. Relph says this lets people track the progress they are making, forging a new paradigm for preventative health, without redesigning the wheel.  
"We're not trying to create anything that is overly novel or untested, what we're doing is taking existing technology and make it a seamless 2019 experience," Relph explains.
Baze, Berlin - $6m
A sign of growing investor interest in the personalised vitamin space is Berlin's Baze, which today announced a $6m funding round. 
Like Vitl, Baze sent its first blood tests in early 2018, with most customers signed up to its subscription model (a quarterly blood test costs $99, while monthly vitamin packs start at $15).
However Baze has a headstart over Vitl having already entered the US from Boston (where it has its American HQ). 
"The core trigger for starting Baze was my frustration with the status quo in the supplements world," says Philipp Schulte, who was a consultant at Monitor Deloitte before he cofounded Baze in 2015. 
"Most of the supplements that people currently take don't create any kind of impact; it's wasted money," he says. "There's a huge problem with people taking supplements blindly because they don't really know what they are lacking. The process is broken."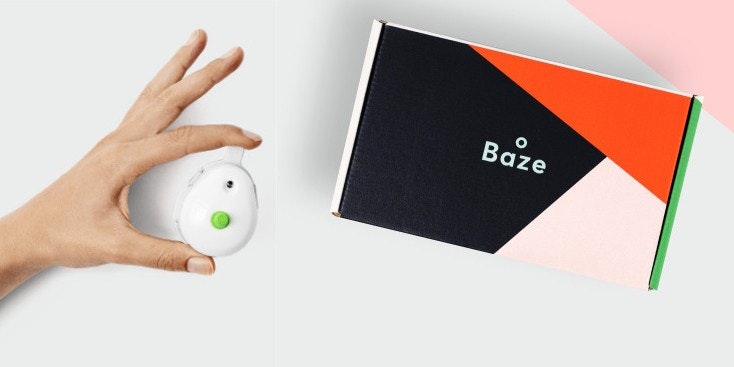 One standout factor about Baze's service is its blood kits.
Gone are the messy manual finger pricking devices. Instead, Baze has partnered with MIT spinout Seventh Sense, a startup which has spent 12 years developing a device with a hidden needle that collects blood at the tap of a button. 
"It's completely painless," Schulte says of the equipment which draws blood in just a few minutes. 
Schulte says that today's funding will support a market push into Europe, with cities like London, Berlin, Zurich and Geneva in its pipeline.
Loewi, Munich - cash generating from scratch
Loewi, based in Munich, hasn't raised formal funding, but has grown directly from the Technical University of Munich into a cash-generating business. 
It also already works with more than hundred clients, including Olympic level athletes — albeit under non-disclosure agreements. 
"If you're working in professional sports, either you get paid or you can communicate and in our case, and we chose cash flow," cofounder and business lead Adrian Kapsalis tells Sifted. The founding team includes Prof. Dr. med. Johannes Scherr, one of Germany´s leading sports practitioners and Philipp Merk and Calvin Devereux, data and computer scientists.
Loewi's personalised supplements come as a granulate that can be swallowed with water or topped on food such as yoghurt. These cost upwards of €200 a pop, a high-price point which has helped the young company generate revenue of more than €100,000 in just six months. 
Already certified as a grade one medical device, the platform puts real food at its core with a "nutrition engine" that makes meal recommendations based on some 15,000 studies and a database of more than 17,000 recipes and ingredients.
"If you're an athlete, and you don't care about nutrition, even the best supplement won't really help you to achieve your whole full potential," says Kapalis. "For us supplements are as the name suggest, supplements on top of good nutrition."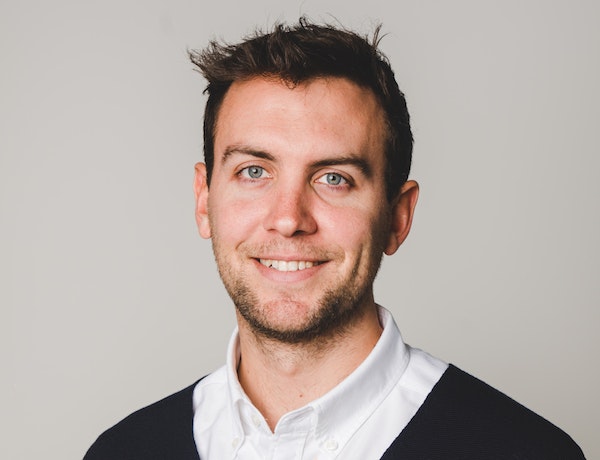 Will personalised vitamin startups survive and thrive?
Europe's wider investor community have yet to be fully convinced.
Will Gibbs, health lead at London VC Octopus Ventures says "blood prick" personalisation is something that appeals to curious consumers, and that he expects this population to grow.
However, he also points out that the price tag for these services restrict them to being "luxury products".
Before investing in a personalised supplement startup Gibbs says to consider whether they really have the power to retain customers not just for months, but for years to come.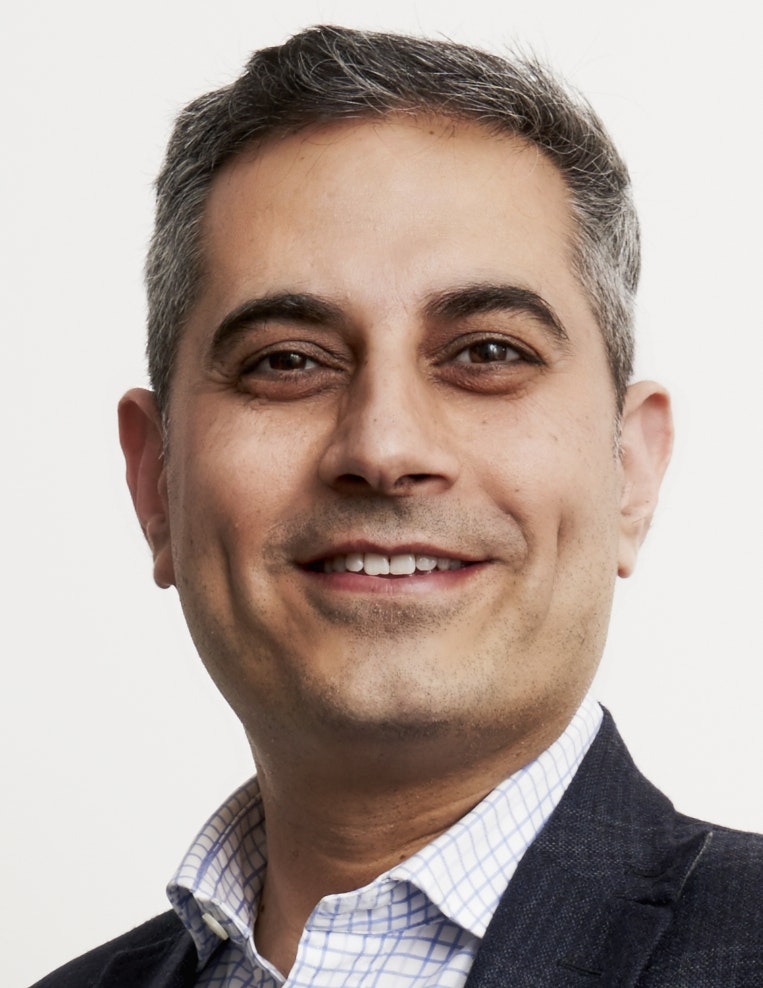 "Is this just for bio-hackers?" he asks.
Vishal Gulati, a healthtech VC at Draper Esprit, also raised concerns.
"Personalised medicine is certainly the future. But how we get there is fraught with challenges," he told Sifted.
"There's a lot about our biology we don't yet know. If you are going to embark on a startup in this space, you need to be prepared to budget for large scale clinical trials and research to advance scientific knowledge," he adds.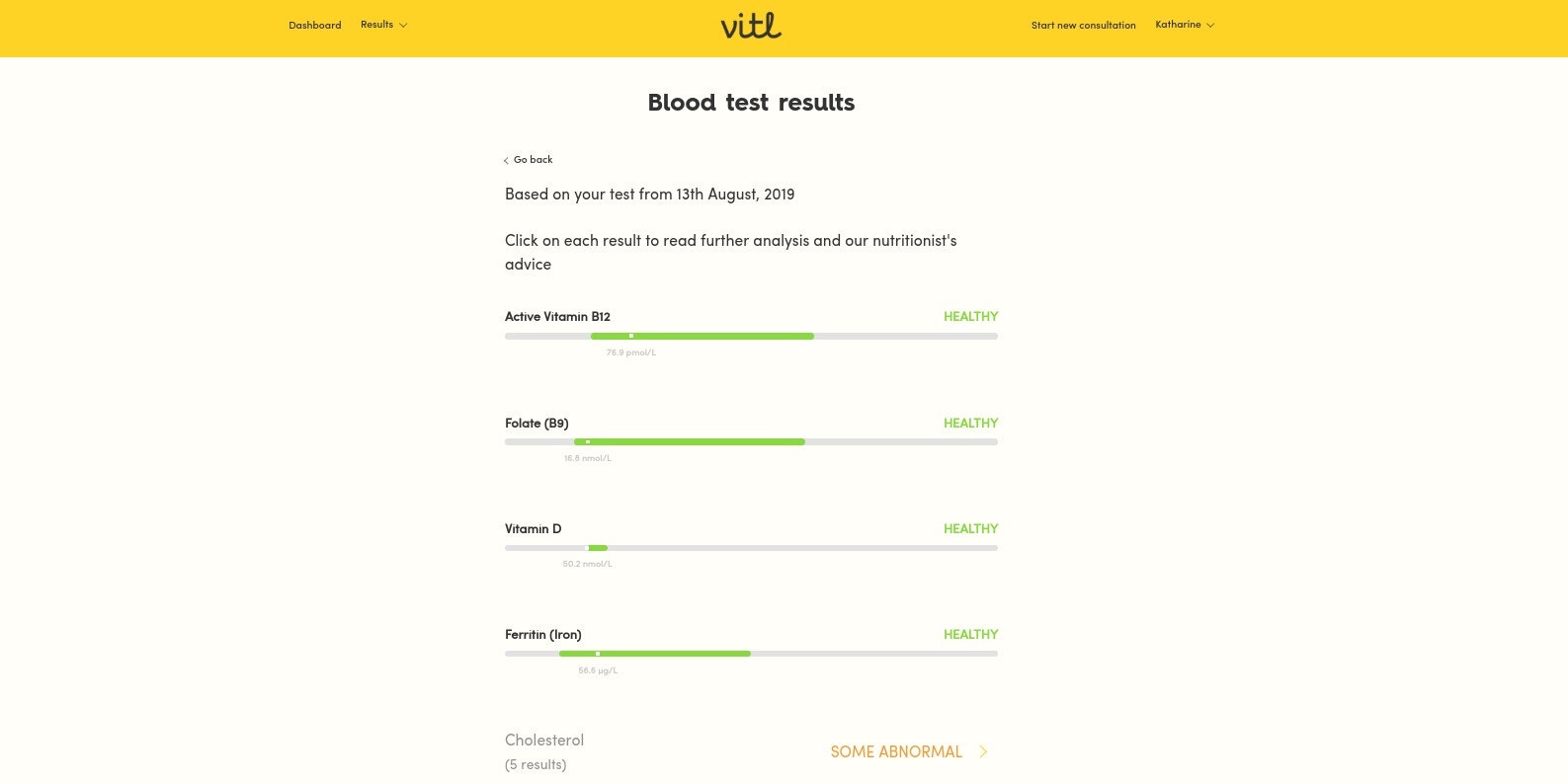 Back to my bloody fingers
The feelings of curiosity (and relief) when my blood test results came back made it easy to understand why people would pay to access the health secrets hidden in their veins (these were delivered online, along with friendly explainers from a real-life doctor).
Personally, it's the kind of service I might pay for again in a few years just for peace of mind, and would probably have repeated at least once if it had flagged a problem I wanted to address.
On the flipside, I doubt I'm Vitl's ideal customer as my results were generally healthy, so the startup wasn't really able to upsell me any vitamins, and I'm unlikely to be a regular customer.
I'd hazard a guess that if you're so health-aware you're willing to invest serious cash into a service like this, you're likely not in need of too many extra vitamins anyway...