Mauro Porcini became PepsiCo's first-ever chief design officer in 2012, at a time when the food and snacks company was laying off staff and looking for ways to revamp its image. Porcini, the former chief design officer at 3M, was tasked with embedding design thinking into the company and generally shaking things up.
Some of his recent projects have involved building on PepsiCo's acquisition of SodaStream and turning Gatorade into a high-tech hydration platform for athletes, as well as building a network of design centres for Pepsi around the world.
Sifted asked Porcini how he was planning for Pepsi's post-Covid future.
How do you define 'innovation'?
Innovation is all about people — imagining, designing and developing meaningful solutions for their needs and wants. As designers, we are trained in three dimensions: human science (desirability), business (viability) and technology (feasibility). In our work, we connect these three dimensions to create products, brands, experiences and services that bring smiles to the communities we design for.
We call this approach "design"; the world often calls it "innovation". The reality is that design and innovation are one and the same. In our hyper-connected, hyper-accelerated, social media-driven society, our objective at PepsiCo is to keep the innovation pipeline as human-centred as possible.
What do you expect the innovation industry to look like in 2025?
The industry will become more human-centric than ever. We live in a world where anybody can come up with an idea, gain access to crowdfunding, find low-cost manufacturing, sell directly to people through e-commerce and communicate via social media. In this world, either you create something extraordinary or somebody else will.
Many large companies make the mistake of thinking that design is just about

packaging.
We are entering what I call "the age of excellence". The only way to succeed in this new, ever-evolving landscape is to deeply understand people's needs and craft meaningful solutions. Technology will enable this effort and empathetic, curious, agile leaders will drive it. Digitisation, customisation, sustainability and health and wellness will be the key trends.
Unless you have the best product, brand, service and communications, a competitor will enter and disrupt your market. We've seen this in other industries — Airbnb and Uber are examples — and by 2025 it will be even more ubiquitous. This is where design becomes really important because designers are trained in creating innovative solutions for people, connecting business and technology. In the future, we'll see design further integrated into every part of organisations.
[caption id="attachment_27452" align="alignright" width="197"]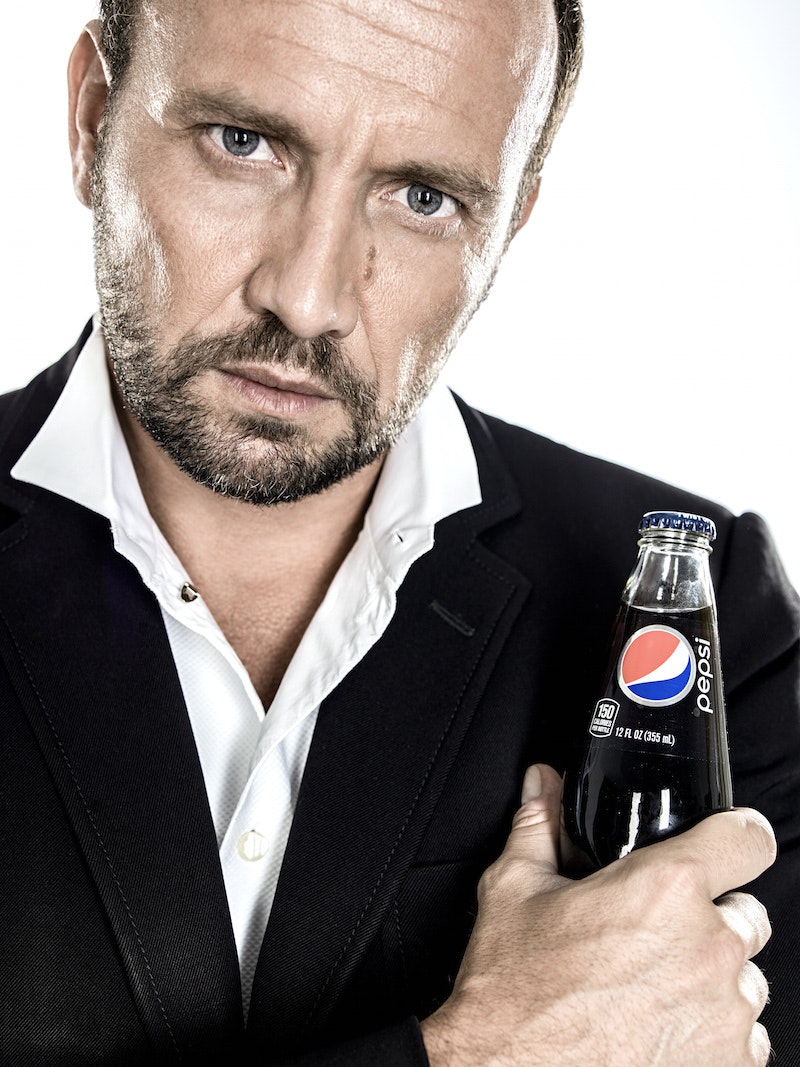 Mauro Porcini joined PepsiCo in 2012 as its first chief design officer[/caption]
What is the main struggle working in design and innovation for a large company like PepsiCo?
Over the last 10 years, PepsiCo has been on a journey to make design an integral part of the innovation process for our brands — influencing products, packaging, services and experiences.
I think that many large companies make the mistake of thinking that design is just about packaging. Our CEO, Ramon Laguarta, and Indra Nooyi before him, understood that it was much more than that — it's about building experiences for people with our brands, it's about reinventing our portfolio of products, it's about imagining the future of our company.
At PepsiCo, I've been empowered to build the right culture, processes and organisation to unlock new opportunities for our business. Some may see that journey as a struggle; I have always seen that as my job. And that vision is paying off: we now have 12 Design Hubs around the world in markets including NYC, Dallas, Chicago, London, Shanghai, Sao Paulo, Moscow, Mexico City and New Delhi, giving us the ability to be more embedded with cross-functional teams and drive design-led locally-relevant thinking throughout the corporation.
How would you describe a post-Covid-19 consumer?
I personally like to use the word people, or human beings, rather than "consumer". Human-centred design is all about connecting with people, and that will be even more true post-pandemic. We care about people and making them happy, and that's the focus you need to have. It's about creating something WITH them, then observing how they react and quickly adapting based on feedback. Our design team will need to be even more focused on striking the right balance between listening to people's wants, but also having the vision, courage and intuition to drive change for the better.
Our design team will need to strike the right balance between people's wants and driving

change.
There are a variety of different trends that were already growing over the past few years, and Covid-19 has only accelerated them, such as health and wellness and sustainability. There's also increased digitisation — this crisis shows the profound need for socialising and connecting with others, it's part of who we are, and people are finding new digital channels to connect with each other.
There are a couple of recent PepsiCo projects that are great examples of the mix between digitisation, sustainability and health and wellness, as well as provide the level of customisation that we're looking at in the entirety of our portfolio.
The first is SodaStream Professional, which is an eco-friendly hydration platform that offers a unique way for people to personalise hydration and reduce single-use packaging at the same time. Users can choose from various unsweetened flavours, carbonation levels and temperatures to create the perfect drink. You can also use the SodaStream Connect app on your phone and it tells you how many bottles you've been saving.
My team was involved from start to finish, helping create the platform's intuitive user experience, as well as the physical look and feel. The challenge was to design a unit that delivers a great water beverage all-in-one unit, while also seamlessly integrating into kitchen environments.
I always ask myself: "How can I do something that nobody has done?"

Always.
Then there's the Gatorade Gx sports fuel customisation platform, which was launched in 2017 and will change the way athletes hydrate and fuel. The Gx ecosystem uses real-time biometric and tracking technologies to provide personalised fueling recommendations for individual athletes. The goal is to create a system that democratises the lab-based sweat testing protocol we conduct for professional athletes so that any athlete with a cell phone can access it. The Gx platform includes a refillable bottle and concentrated pods with a variety of different formulas tailored for athlete needs. Gatorade has partnered with Loop Industries to allow the pods to be returned and up-cycled using Loop's technology.
How does the US look at design/ innovation differently from Europe or Italy?
From my personal experience and perspective, the US approach to innovation is very process-driven, while Italy's is more intuitive, artisanal and experimental. One is more rational, the other more emotional. I've found Italians are more comfortable with the grey areas. Throughout my life, I've tried to mix the two innovation styles into everything I do. I profoundly believe that the ideal approach today, in this accelerated society we live in, is a mix between the two worlds. We need to be flexible, agile, empathic, comfortable with uncertainty, but also organised, rational, structured and strategic.
Another culture that inspires me is China's, where I've had teams based for the last 16 years. Their speed, approach to the digital world, ability to experiment and accept failure as part of the innovation process, and viewpoint that anything is possible, are all traits I aim to embody.
How do you challenge yourself and your team to 'think outside the box'?
My strategy is pretty simple. You need to see the world with the curiosity of a child and observe the magic that too many people take for granted. We are all too blind to the wonders of the universe that we live in.
Innovation is a mindset. It's in your heart. It is not just a

process.
You need to surround yourself with people that are different than you and learn as much as you can about their unique point of view. And then you need to establish a dialogue with them, full of empathy and respect. Through that dialogue, collectively, you will mix different perspectives on life and you will be able to build new and unique perspectives that didn't exist before. This is the starting point of the innovation process.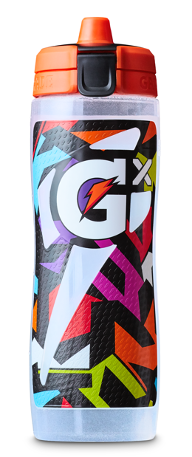 What is the best advice about innovation (or the innovation industry) that you have been
given?
It wasn't really advice, but the most important innovation lesson I've learned came from Claudio Cecchetto, an influential Italian in the entertainment world and my partner at my agency Wisemad about 20 years ago. I was in my mid-twenties and Claudio was in his fifties. Claudio was a singer, a DJ and a producer. He didn't talk about innovation, it wasn't part of his vocabulary, but he was one of the best innovators I have ever met.
What he taught me, through his behaviours and actions, is that innovation is a mindset, before being a process or a way of working. When facing any kind of task, any assignment, any project, Claudio would always ask himself the same question: "How can I do something that nobody has done before?" And when I say "nobody," that includes himself. He was obsessed with innovating, even when it came to his own creations.
Every time there is a project, from a simple graphic design task to the most disruptive product portfolio re-invention, I always ask myself: "How can I do something that nobody has done?" Always. Innovation is a mindset. It's in your heart. It is not just a process.
What book has been most helpful to you in thinking about corporate innovation?
The biography of Steve Jobs by Walter Isaacson. Steve was like Claudio. A serial innovator. Innovation was not his job, it's who he was. Every company needs a group of innovators like that in key positions to drive change and progress.
What is the biggest mistake you've made related to corporate innovation or design?
Early in my career, I didn't realise that design was actually the equivalent of innovation. It took a few years for me to understand this and position the discipline in the proper way. The second realisation was that design-driven innovation was not just the designer's job; it was a cross-functional effort and responsibility. I am not sure we can call these two late realisations a mistake, but I know that if I had realised these things years earlier, I would have been able to drive design in a much more efficient and impactful way.