Martin Liné taps his iPhone and the drone buzzing overhead turns to thermal mode. The image on the screen shifts to a blend of reds, oranges and blues that reflect the heat signatures in the room. The croissants on the table look positively freezing.
This is a demonstration of the Anafi Thermal, a new drone from the French technology group Parrot. It's designed for search and rescue operations, wildlife conservation, solar panel inspections and firefighting.
For Liné, Parrot's head of marketing and user experience, the new product embodies Parrot's flexibility to create new products for companies and not just consumers.
But in truth, it also speaks to the difficult period being faced by the world's second largest drone maker by revenue amid rabid competition in the sector.
Last year Parrot's consumer drone sales dropped 32% from 2017 and the Parrot Group made a loss across the board of over €100m. Hundreds of staff have been let go since 2017 as the business has struggled to find sure footing in a rapidly shifting landscape.
DJI's dominance
Parrot's current problems should come as no surprise. Despite its tender years, the global drone industry has a brutal track record and a history of expensive failures.
US startup Airware shutdown unexpectedly in 2018 after burning through $118m of venture capital funding. The infamous Lily drone never got off the ground despite more than $30m of pre-orders.
Another California startup, 3D Robotics, was one of several heavily-funded startups to cut losses and instead pursue opportunities in enterprise software. Some, including action camera maker GoPro, have ditched the drone industry completely after costly errors.
Sifted Newsletters
Sifted Newsletter
3x a week
We tell you what's happening across startup Europe — and why it matters.
Manufacturing reliable drones has proven too much for many newcomers. Predicting emerging trends in an industry still in its infancy and positioning products accordingly has also been a challenge.
But all these problems have been exacerbated by the relentless dominance of DJI, the Chinese drone market leader.
Analysts Skylogic Research estimate that DJI accounts for 74% of global drone sales. The Shenzhen-based manufacturer's grip on the market is thanks to vertically integrated research and development, rapid iteration, highly competitive pricing and, ultimately, compelling products.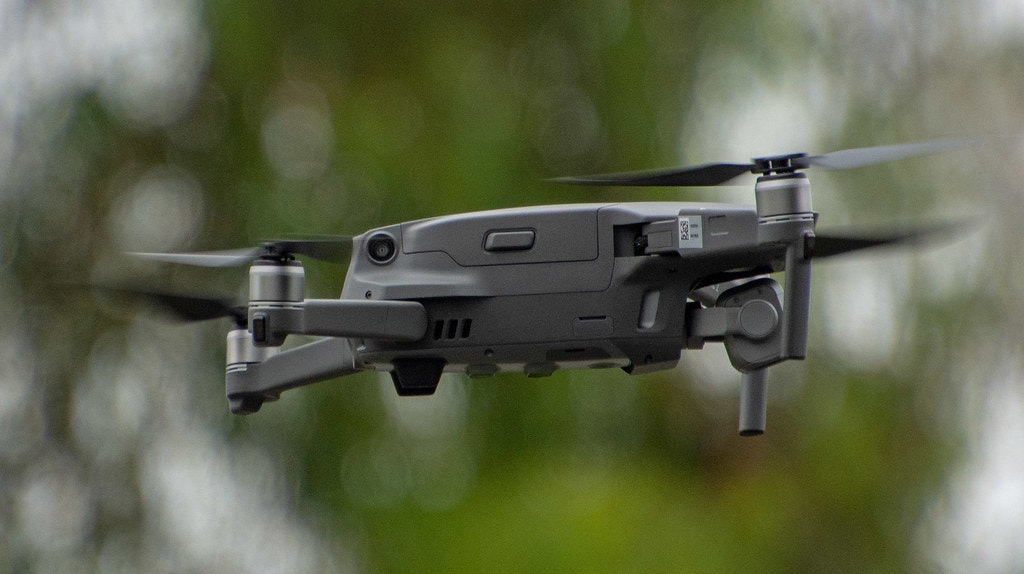 Europe's challenge
European startups have made big strides into the drone industry, and raised serious money, even as the threat of Chinese dominance looms over them.
Germany's Intel-backed Volocopter has grand ambitions to be the Uber of the skies. Unifly, a Belgian software company building air traffic control systems for unmanned vehicles, counts Japan's Terra Drone among its investors.   
Other European startups include Aerones and Flyability, startups from Latvia and Switzerland respectively. Both are focused on rugged commercial drones and niche applications. The Baltic nation, in particular, has a thriving ecosystem of drone-related startups.
The problem is that each of these promising startups will eventually face challenges similar to Parrot should they wish to compete on the global stage: massive competition from China and also from the US.
Volocopter will have to take on China's Ehang, Kitty Hawk from the US and the established giants of Airbus and Uber, for example. Major expansion requires not just a strong product but substantial investment and the ability to scale quickly.  
Parrot founder and chief executive Henri Seydoux believes those factors go some way to explaining Europe's relative lack of technology heavyweights. "The European market does not offer a potential for growth that is comparable with the US or China," he says.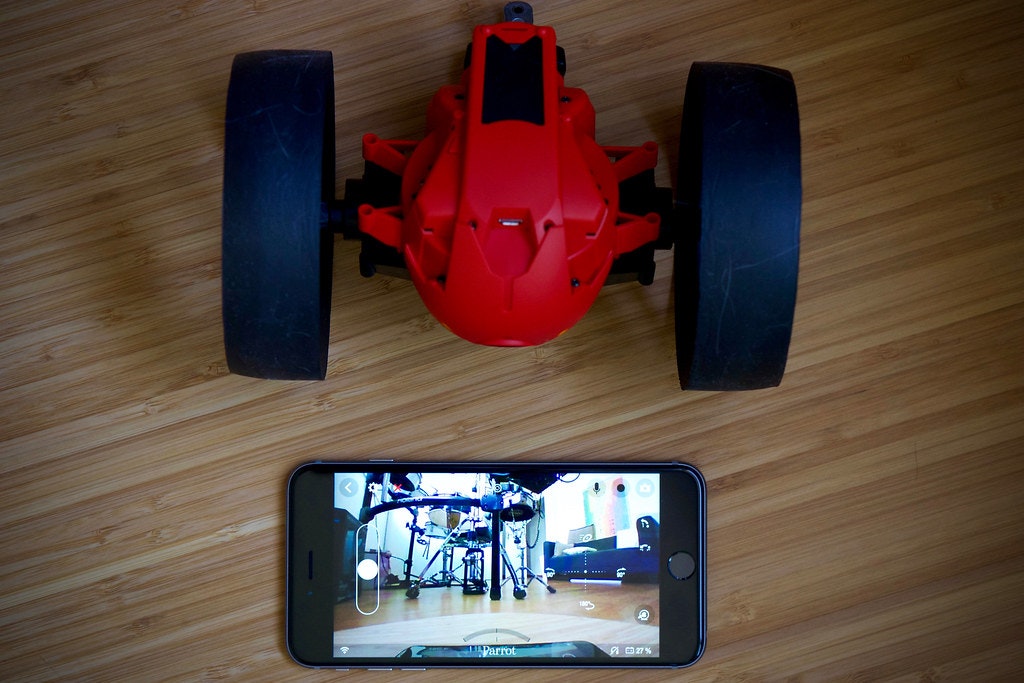 Despite the current challenges, under the leadership of founder and Henri Seydoux, Parrot has remained in the game where others in the sector have gone out of business entirely.
The company has been a European leader in consumer electronics since the 1990s, first developing Bluetooth kits for cars before moving on to electronic toys and, significantly, the AR Drone in 2010 — a remote-controlled quadcopter that was way ahead of its time.
In the years that followed, Seydoux doubled down on drones and aerial robotics. With one eye on the emerging enterprise market, Parrot completed the acquisitions of senseFly and Pix4D, two Swiss startups out of EPFL that specialise in autonomous fixed-wing drones mapping software respectively.
The Parrot Group has since made significant investments in agtech startups Micasense, BioCarbon and Chouette Vision, and startups like services provider Airinov, and Iconem, a conservation startup that uses drones to produce 3D models of historical sites.
The sense is of a company planning ahead and building a future-proof ecosystem that covers drones, specialised sensors and analytics software.
With 2019 well underway, both Parrot and DJI have had to contend with another challenge: consumers are not flocking to buy new drones at the explosive rate of years gone by.
Seydoux describes a market of customers who initially had enough interest in the technology to make a first acquisition, but have not since "renewed" that interest.
You could infer from the trend that buyers were not happy enough with their initial purchase. But just as likely is that the shelf life of many consumer drones is far longer than manufacturers expected. Newer iterations, though improved and appealing, don't yet justify another expensive outlay.  
The foresight to see drones as commercial tools has ensured Parrot has additional revenue while consumer sales fall short of expectations. The group is now predominantly focused on developing drones, sensors and related software to support farmers, construction workers, first responders and any other organisation ready to gather data from above.   
Millie Radovic, a market analyst at German drone industry intelligence firm DRONEII, suggests that Parrot's first-mover advantage has put the company in a strong position to benefit from wider adoption of drone technology.
"Parrot is uniquely equipped in the commercial industry. The group made moves a couple of years ahead of DJI and are well positioned with partnerships with Pix4D and Sensefly. Strategic partnerships are key to success in the commercial drone industry as they enable companies to produce the most versatile solutions," she says.
Reliance on the mass market
Enterprise customers are where the margins are, but it doesn't alter the fact that Seydoux still wants to be a player in consumer technology. Under his leadership Parrot has devised and sold all manner of toys in the past. He has also dabbled in smart plant pots and connected t-shirts.   
"When I ask myself what to do next, my point of view is 'What is missing?'", he explains. "What is feasible with actual technology but does not exist? I'm interested in mainstream products. I am not a niche person. I try to develop things that anybody can use."
Seydoux points out that drone manufacturers are only hardware specialists on the surface. The real costs are incurred on the software side, producing apps and algorithms that make intuitive flight and reliable performance a reality.  
This is why he says consumers have to remain at the forefront. Unless you have huge financial backing or the network and opportunities that come with setting up in Silicon Valley, mass market sales are the best way to fund R&D for the enterprise market. "You need to reach a large market to be able to develop high-tech products with a lot of software content," he says.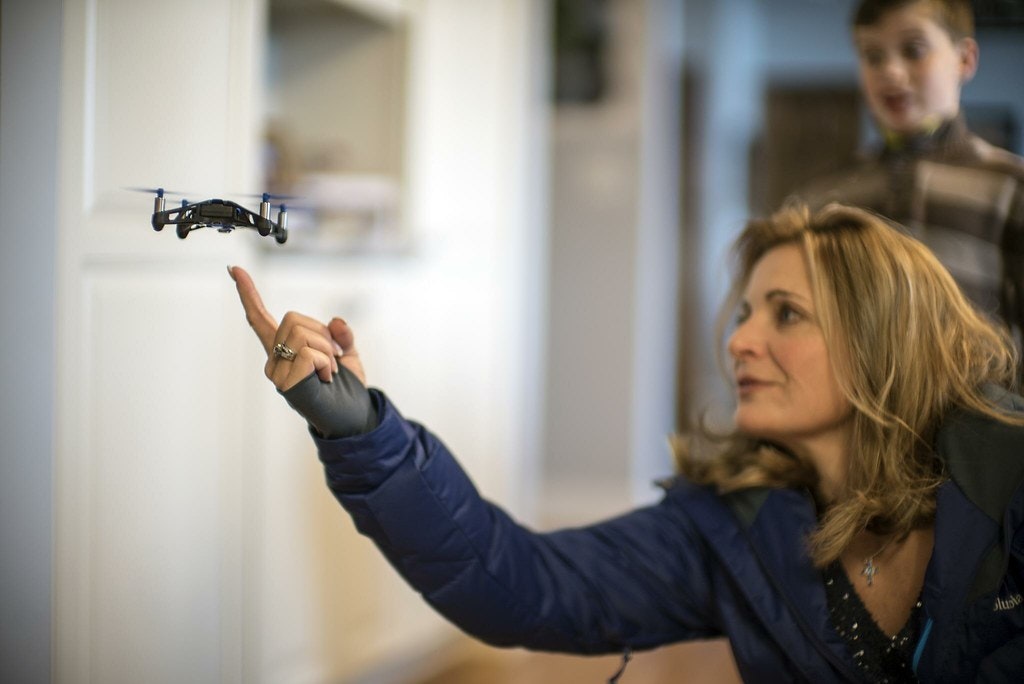 Seydoux's entrepreneurial spirit and love for technology with that mass market appeal have taken a backseat as Parrot adapts to the current state of play. Fortunately, drone technology is at a point where the capabilities that consumers and professionals require are closely intertwined.
Both Parrot and DJI are now developing base platforms that can, with a few tweaks, be adapted to suit either enthusiasts or professionals. The new Anafi Thermal, an iteration of the original Anafi drone launched for consumers last year, embodies that process.  
"On the software side, the quality and complexity of the algorithms needed are literally the same for a kid playing as a firefighter [using a drone to support emergency efforts]," says Seydoux.
"What they need is a drone that flies very well, is super stable with a high definition, steady image, that's easy to use and operate."
The scale of the challenge ahead
The challenge facing Parrot and the rest of the drone industry orbiting the spectre of DJI is significant. The French company's financial reports only tell part of the story.
London insurtech startup Flock uses data-analytics to provide coverage for commercial and recreational drone pilots. The team has insights on who's flying what and why in the UK.
"Digging into the data from the many thousands of commercial and recreational drone flights we've insured, DJI's industry dominance is overwhelmingly clear," says the chief executive Ed Leon Klinger.
"Over 95% of the flights insured on our platform were DJI drones, and that level of dominance is maintained across all industries, including photography, inspection and construction."
Unless you are DJI founder Frank Wang, this does not appear to be a healthy state for any technology market to be in. But things can change quickly.
Introductory regulations for commercial drone operations are now in place around the world. Legislators are still catching up with what drones are capable of, but arguably the industry's single biggest challenge is now convincing organisations that adoption is the way forward. Flux is on the horizon as autonomous vehicles herald a fourth industrial revolution.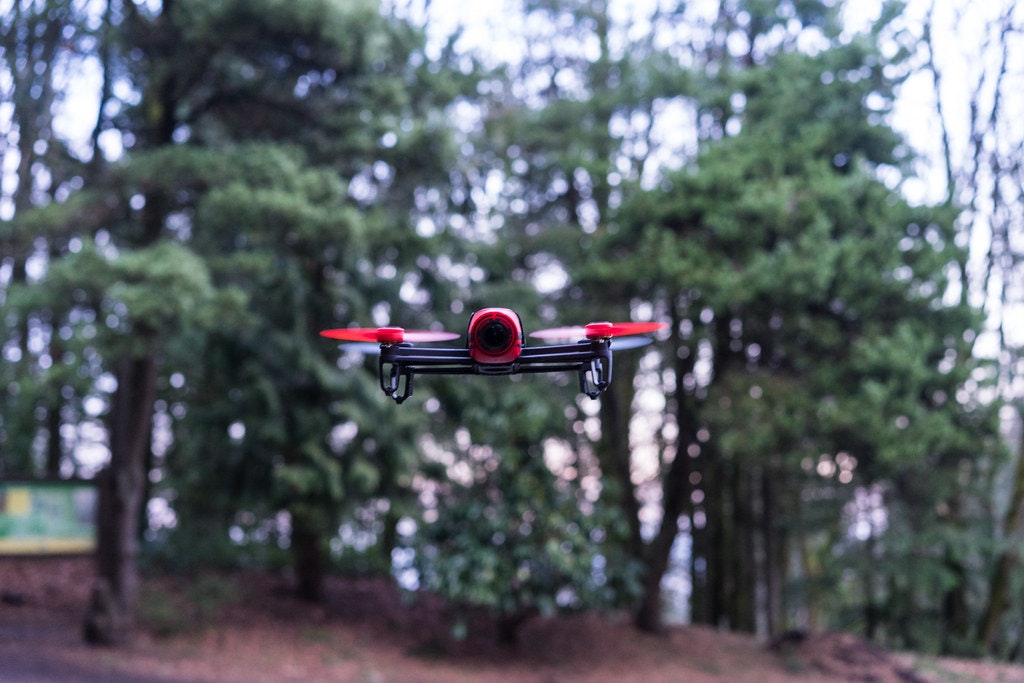 Parrot's past investments ensure it's well placed to do something not many European technology companies have managed: genuinely compete with rivals in China and the US.
DJI has its own issues to contend with in the meantime. The company was shaken by news of internal fraud thought to have cost $150m in 2018. There have also been recurring issues concerning data security and ongoing legal battles with US competitors.
Whatever happens, Henri Seydoux is bullish on Parrot's prospects in the long term. "We are fighters," he says. "When will we make big numbers? I cannot predict that. But I am sure that drones will be a huge success, one of the first of a new wave of robotics in business."
"When will [the wider industry] make billions of dollars of revenue as we have seen with many tech businesses? This will come. It will come one day," says Seydoux. You wouldn't bet against Parrot being there when it does.