At 22 Rue Chapon, in Paris's ever-trendy third arrondissement, within a converted 18th-century mansion surrounding a cobbled, vine-covered courtyard, researchers from Meta and OpenAI are building the next generation of artificial intelligence. 
These machine learning specialists cut their teeth at the perhaps less picturesque offices of Silicon Valley's most powerful Big Tech companies, and they've now flown the nest to work on their own startups. And despite hosting a tech scene that's one seventeeth the size of the US's, they say France is the perfect place to found an AI company today.
It comes as European nations are increasingly trying to build strategic technology on home soil and reduce their reliance on American tech.
"I had two AI startups before, and I moved to the US for those. If you were not in [San Francisco] you weren't 'somebody,'" says Alex Lebrun, cofounder of AI healthtech company Nabla and formerly an engineer in Meta's AI division. "Now it's actually really changed, and Paris is a big hotbed."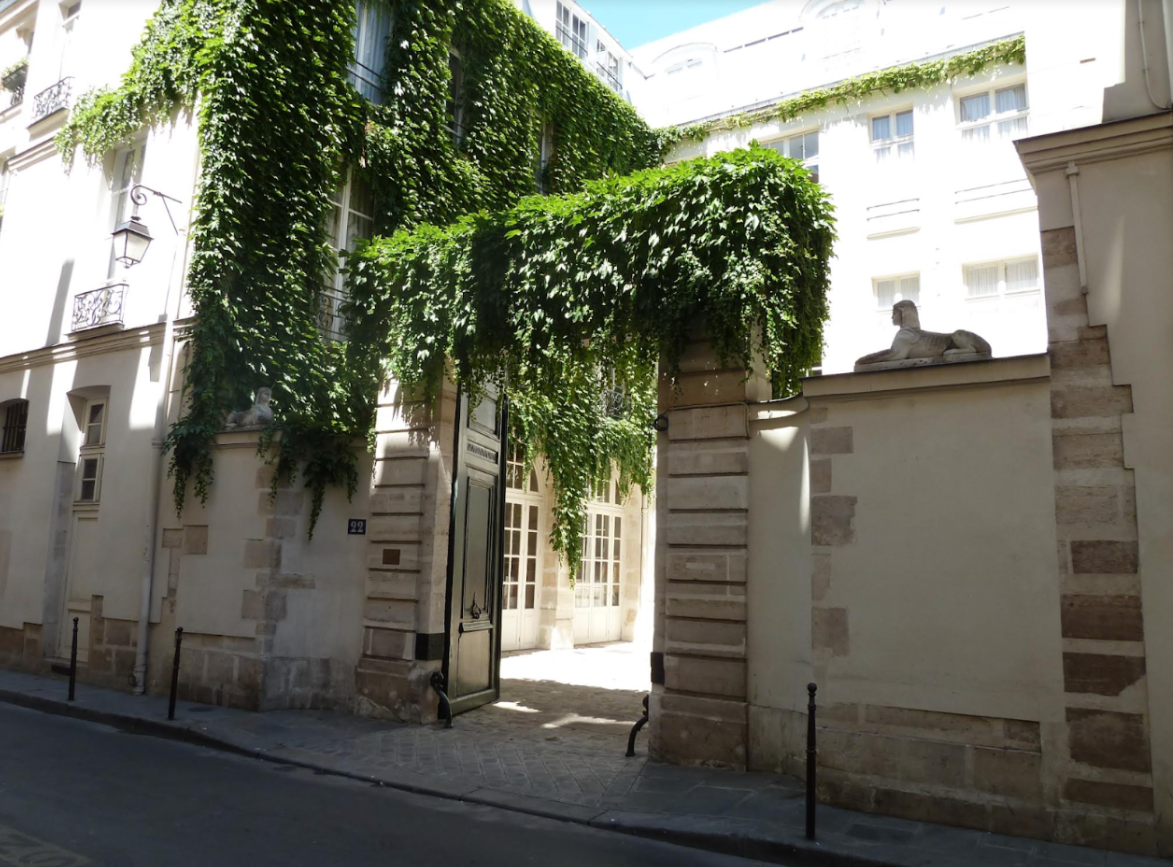 Nabla — which uses large language models (LLMs) to assist clinicians and reduce their admin burden — shares its office building with Dust, an AI startup cofounded by former OpenAI research engineer Stanislas Polu. Not far down the road, generative AI startup Mistral — founded by former staffers of Meta and Google's AI labs — is working out how to spend its €105m seed round.
Strong foundations
Despite the backgrounds of some of those founders, Polu says that France's AI renaissance hasn't required a mass repatriation of prodigal sons and daughters from the US. 
"I don't think it's about people coming back [from Silicon Valley]; I think they've always been here. Paris has a lot of traction these days because we have a very large pool of very strong talent in AI research," he says.
That includes Facebook and Google research labs in the capital city, and "lots of very good engineers and scientists", according to Lebrun, who adds that it makes economic sense to build the business there: "80% of our users are in the US but we are based in Paris because AI engineers are good and cheap compared to the States."
Nabla says that the market rate salary for a junior ML engineer in Paris is around €60k today, and €80-90k for a senior ML engineer, while Silicon Valley rates are 2.5-3x that amount (data from recruitment platform Wellfound suggests the average salary for an engineer at OpenAI is $268k).
Polu says that France's deep talent pool is partly due to the country's engineering degrees having a strong mathematical focus, and partly down to a government scheme called the Cifre system. The scheme encourages companies to hire PhD students by contributing to their salary payments and is funded by France's Ministry of Higher Education, Research and Innovation.
"Basically you get PhD students for free," says Polu. "There's been a lot of this applied thesis research happening inside the laboratories of DeepMind [owned by Google] and Meta AI, so you get a lot of these PhD students getting access to compute and being able to do actual research during their thesis."
Hoovering up Big Tech talent
The fact that Paris is now home to three high-profile startups founded by alumni of Meta, OpenAI and Google represents the tip of the iceberg, Polu adds.
"DeepMind and Meta, as I see it from the outside, seem to be having a harder time retaining talent these days," he argues. "In the US, OpenAI is absorbing all that talent like a black hole, but they haven't quite yet figured out how to do that in Europe. And so you end up with a pool of available talent in Paris and London — but in Paris in particular — that is ready to explore and do stuff."
Sifted reached out to DeepMind and Meta for comment but did not receive a response before publication.
Polu's Parisian bullishness should be taken with a pinch of salt. Recent research from Sequoia found that London has more than three times the share of Europe's AI talent than Paris (12.29% against 3.81%), and OpenAI recently chose the UK capital as the location for its first office outside the US.
But Mistral, Nabla and Dust have now raised money from some of the world's top VC firms, like Sequoia and Lightspeed, as well as leading business angels like Xavier Niel and former Google CEO Eric Schmidt — showing the impact of having a Big Tech name on founders' CVs.
Different approaches
While these startups share a home city and experience from the world's top AI labs, they are taking strikingly different approaches to building companies with generative AI.
At one end of the spectrum is Mistral — which raised its megaround four weeks after launching, days after hiring staff and without anything close to a product to ship. The chunky sum will largely be used to train a proprietary AI LLM, something that costs tens of millions of euros due to the huge amount of compute power needed.
Nabla, meanwhile, is building its product on top of OpenAI's GPT-4 model, though hopes that it will soon be able to transition to open-source LLMs as they improve in quality. Using third-party models means that Nabla has been able to focus on its product — rather than fundamental research — and doctors are already using its AI clinician companion in hospitals around the US and Europe, including a pilot programme with the British Ramsay Group.
Dust falls somewhere between these two strategies. Like Nabla, the startup is making use of third-party LLMs — with Polu saying that models like GPT-4 still have a lot to offer.
"It's the realisation from working at OpenAI that those models are already good enough to provide economical value, and yet they're pretty under-deployed in the world," he says. "The conclusion from that is really that it's probably as much a research problem as it is a product problem at this stage. And so the idea was to try to focus on the product problem."
Like Mistral, Dust is focused on building AI-powered products for enterprise clients, but — rather than building models — it's trying to find new use cases for LLMs. The company is already working with six "design partners" to develop new applications for generative AI in the workplace.
"When the smartphone came out, the App Store was flooded with to-do list apps because it was the obvious thing. We didn't realise yet that we could build Uber and Airbnb and all that stuff," he says. "I think this is where we are right now with LLMs. We are in that new paradigm, we have that new abstraction, as a new platform is emerging."
Sovereignty
Dust and Nabla's product-first approach to building a generative AI company is likely to yield faster results, with third-party LLMs ready to be deployed today, but Mistral believes the bigger prize will go to those who own the underlying tech.
In a pitch memo seen by Sifted, the company argues that "most of the value in the emerging generative AI market will be located in the hard-to-make technology, ie. the generative models themselves".
Lebrun takes a different view, arguing that free, open-source LLMs will be able to compete with GPT-4 within a year: "I think elements are new infrastructure, like cloud [computing]. Everybody will have access to them. Your LLM is not your moat."
But Mistral is also betting on the ever-increasing attention being paid to European tech sovereignty. 
Its memo points out that Europe has "yet to see the appearance of a serious contender" in the "major geopolitical issue" of building foundational models, adding that "specialising in the European market" will "create a defensible effort in itself".
Lebrun agrees that Paris's AI renaissance is music to the ears of France's political class, which rued the exodus of the country's AI talent when companies like Hugging Face incorporated in the US.
"Ten years ago politicians in France said, 'All the brains are leaving to the US!' And I told them: 'Wait, they leave for the US, they make money, they learn and then they come back to start ambitious startups in France. It's exactly what's happening with Mistral, Nabla and Dust."
It's notable — and a little ironic — that these new wunderkinds of European AI are being propped up by US VC dollars. That said, more young AI companies made on the continent can only be positive if Europe is trying to avoid a Silicon Valley hegemony of the latest wave of digital disruption.