A quarter of companies are not planning to invest in innovation projects at all this year as the economic uncertainty following the coronavirus pandemic puts businesses into survival mode.
It is a stark change from the situation before the pandemic.
In mid-March, just before Covid-19 swept through Europe and the US, innovation was on nearly every corporate agenda. Only 8% of chief executives surveyed by innovation consultancy Rainmaking said they were not planning to invest in this area.
A month later, however, the number had jumped to 25%.
In the UK, the change was particularly sharp, going from 4% not planning to invest in innovation to 23%.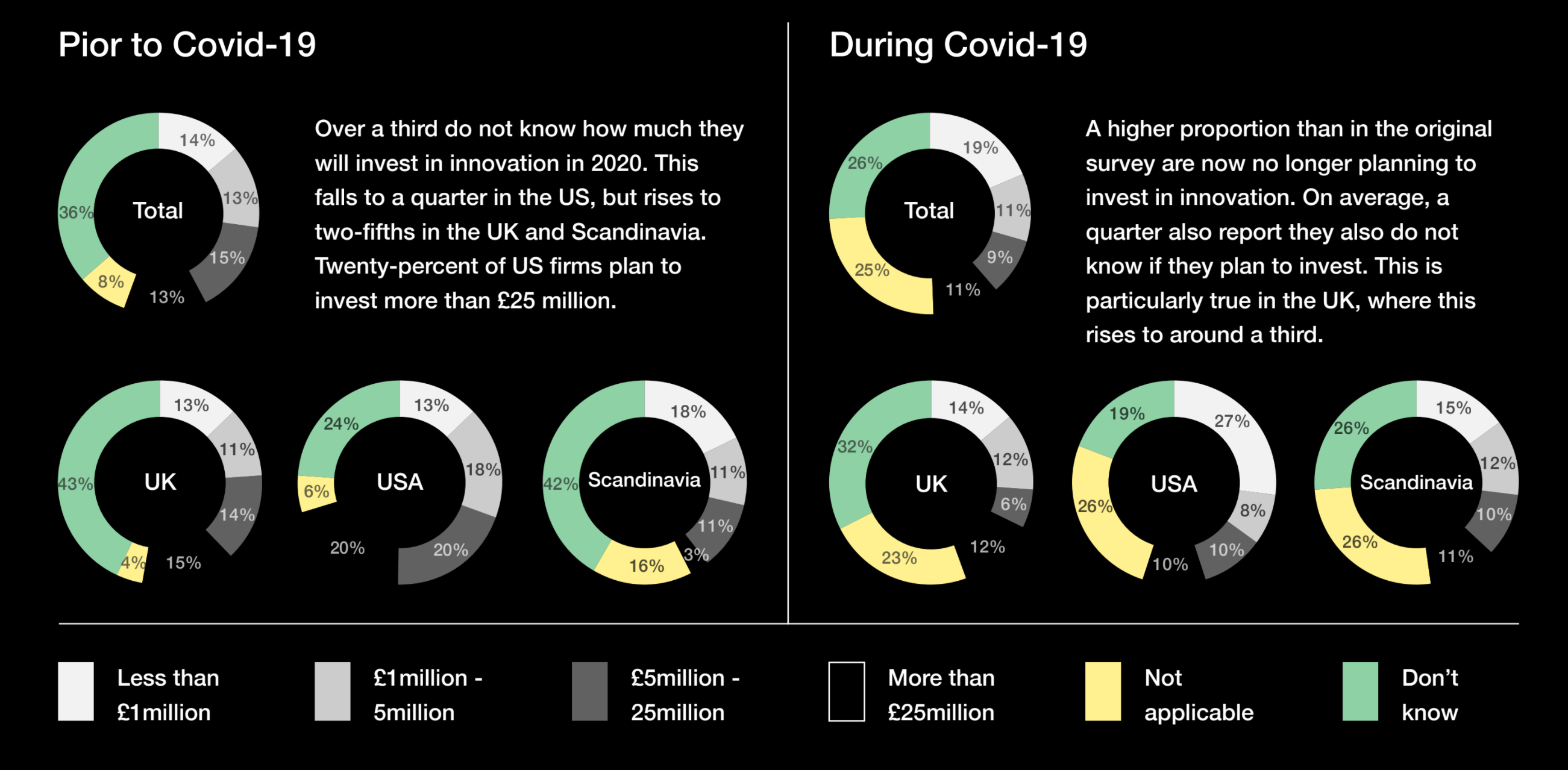 Delaying or cancelling innovation projects was among the top financial responses to Covid-19, alongside layoffs and other cost savings — 28% of chief executives said they were planning such measures.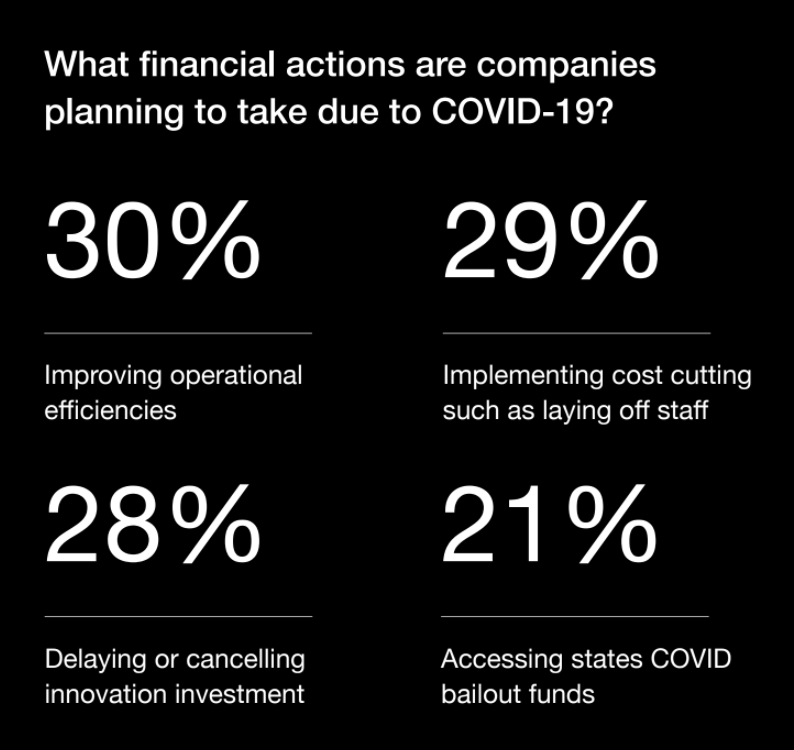 Even where investment is still going ahead, companies have pared back spending. Before Covid, US companies looked extremely bullish, with 20% of chief executives saying they planned to invest more than £25m in innovation.
Now that has fallen to 10%.
Percentage of US chief executives planning to spend £25m+ on innovation drops from 20% to

10%.
One bright spot appears to be Scandinavia, where the percentage of chief executives planning to spend more than £25m on innovation has increased since the pandemic, from 3% to 11%.
Rainmaking said that, by cutting back in innovation, companies were ignoring all the lessons learned from the 2008 recession, which saw the companies that invested heavily during the downturn emerge far stronger than rivals. A 2019 McKinsey study showed that the winners of the last recession tended to be the companies who invested early in the crisis.
Samsung, for example, increased spending on advertising while Nokia and Motorola cut costs. Nokia and Motorola's phone sales plummeted while Samsung emerged as the global mobile phone leader with 30% market share.
Sifted Newsletters
Sifted Newsletter
3x a week
We tell you what's happening across startup Europe — and why it matters.
However, no company can succeed in the long run based on saving

costs.
"It is understandable that many leaders have focused on stabilising core operations, implementing cost savings and building resilience in their supply chains during the initial phases of the Covid-19 crisis," said Carsten Kølbek, chief executive of Rainmaking. "However, no company can succeed in the long run based on saving costs."
Given that corporate innovation has a high failure rate — according to a study by Deloitte's Doblin innovation practice, 96% of innovation projects fail to make a return on investment — it is easy to see why it might be first on the chopping block when hard times hit.
Rainmaking suggests, however, that innovation doesn't have to mean heavy spending. Cash alone is not enough to drive innovation, says Michael Stahl, head of LEGO Ventures Incubation Studio, one of the leaders surveyed for the study. Companies could do a lot simply by changing their processes and attitudes to be more tolerant of experimentation.
Learning how to measure returns on innovation would help. Only some 45% of companies had any kind of key performance indicators in place for innovation projects, and 25% didn't know if they were measuring projects at all.
See the full survey here.