"I did feel ashamed about it. I felt I had failed in some way. I had failed to scale with my business," says Stephen Rapoport, recalling his decision in 2016 to step down as chief executive of Pact Coffee, the ethical coffee subscription business he had founded.
Startup culture noisily celebrates the founder-chief executive who takes the business from garage to initial public offering on the back of a crazy vision. But the reality is that the founders with the ability to make this full journey are rare.
"Rockstar founders who can go from startup to running a multi-million company are one in a million. For most people, the skills you need to deliver success in year one and in years two to four and then again in year six bear almost no relation to each other. You either have to reinvent yourself completely or step aside," says Rapoport. "We need to have that conversation more in this industry."
Stepping down was the hardest — but best — in a series of tough decisions Rapoport had to make about the business that he still refers to as his "first child".
Rising star
Founded in 2012, when ethically sourced, good-quality coffee was not easy to come by away from a few trendy city-centre cafes, Pact had meteoric early success.
"We were in hypergrowth, the growth rate was in four figures," says Rapoport. VCs were lining up to give the company money — it raised a Series A round of around £5.6m from investors including LocalGlobe, Robin Klein and MMC Ventures. Rapoport was on a high.
"When quite a lot of really respected VCs are trying to give you a lot of money it is hard for your ego not to have a little flutter."
But four years on, the growth began to slow. New customers began to be more difficult to come by and VC investors grew impatient.
"We never raised money on assumptions that we didn't think we could deliver. But we learned that our forecasts had been too optimistic. Our acquisition channels did not continue to scale 20 to 30-fold. The potential was still huge but we were not able to get there as fast as we planned," says Rapoport.
The company was still growing revenues at a rate of 50% a year, but it was not enough.
"Corporates would literally kill for that kind of growth but for a VC investor it is the same as flat," says Rapoport.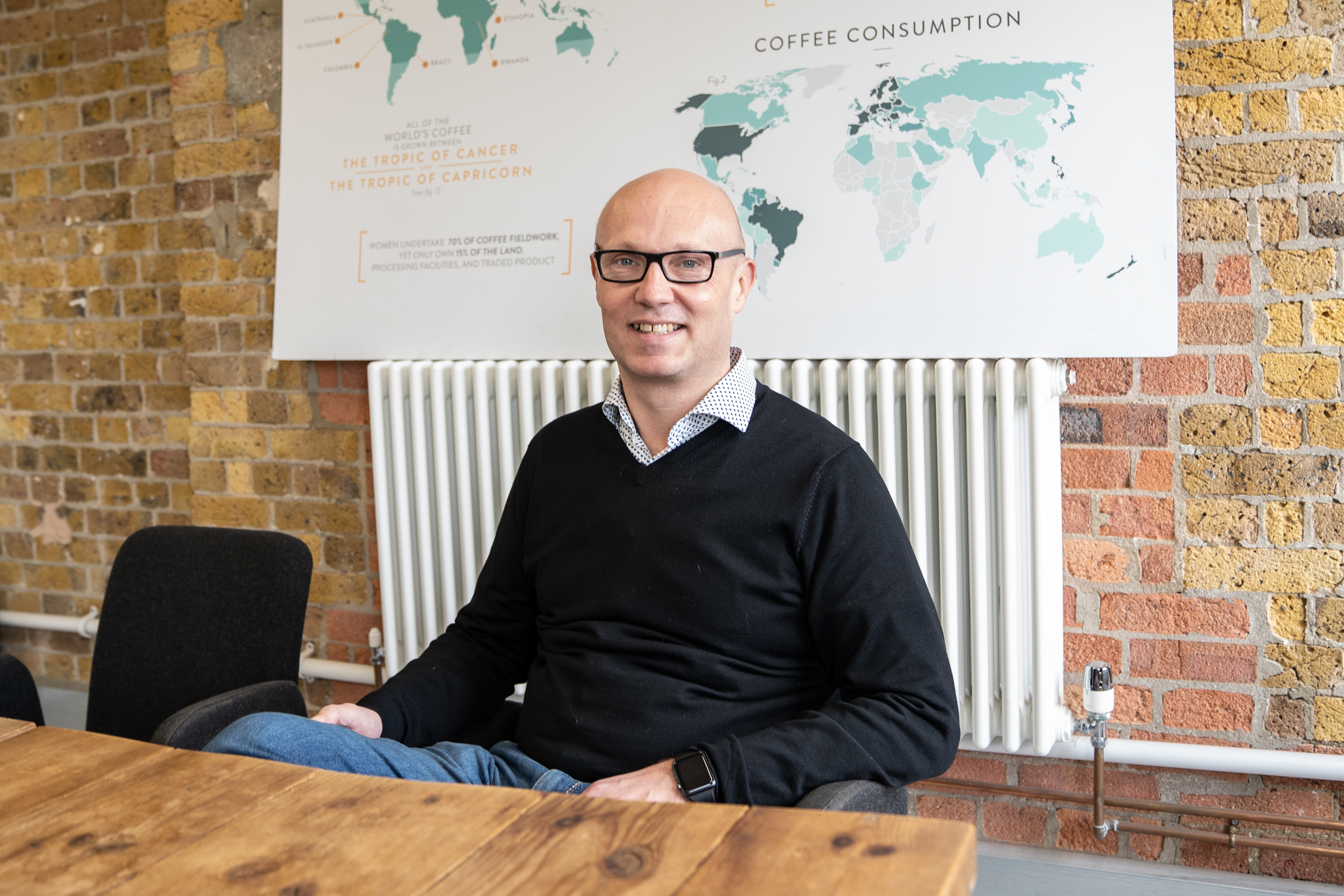 Reset
A painful restructuring followed
"Some of the lowest lows were having to make friends redundant. This was a group of people who had left amazing roles to join Pact and had done a superb job. But now I was making them redundant. It took me six months to emotionally recover from that," says Rapoport.
The new profile for the business was slower but steady growth and a push to become profitable. It wasn't what Rapoport felt best at doing.
"Delivering the vision was going to require a fastidiousness and a level of detail that I don't have. I think a blind man could have seen it. I know what I love doing, managing in circumstances of total uncertainty, galvanising people to run through walls, at high risk. But the business had entered a period when operational rigour was needed."
Paul Turton emerged as the lead candidate to take over in 2017. He had a 20-year career in industry (at companies like Hays and Office Depot) and experience of turnaround situations. He also had an idea for developing a new business-to-business (B2B) strand for Pact.
In many ways, calm and softly-spoken Turton appears the opposite of highly-animated Rapoport. As Turton himself puts it:
"Our styles are very different. Stephen is a risk-taker and entrepreneur. I am more your traditional boring operator."
But the two men shared a commitment to ethical trading, businesses with a purpose and a no-nonsense approach to doing business. "We both have zero tolerance for politicking," says Rapoport.
The only remaining question was how the rest of the business would react to the management change.
"This was a small, sub-100 people team. The impact that a leader has on a team that size is huge. You leave a wake," says Rapoport.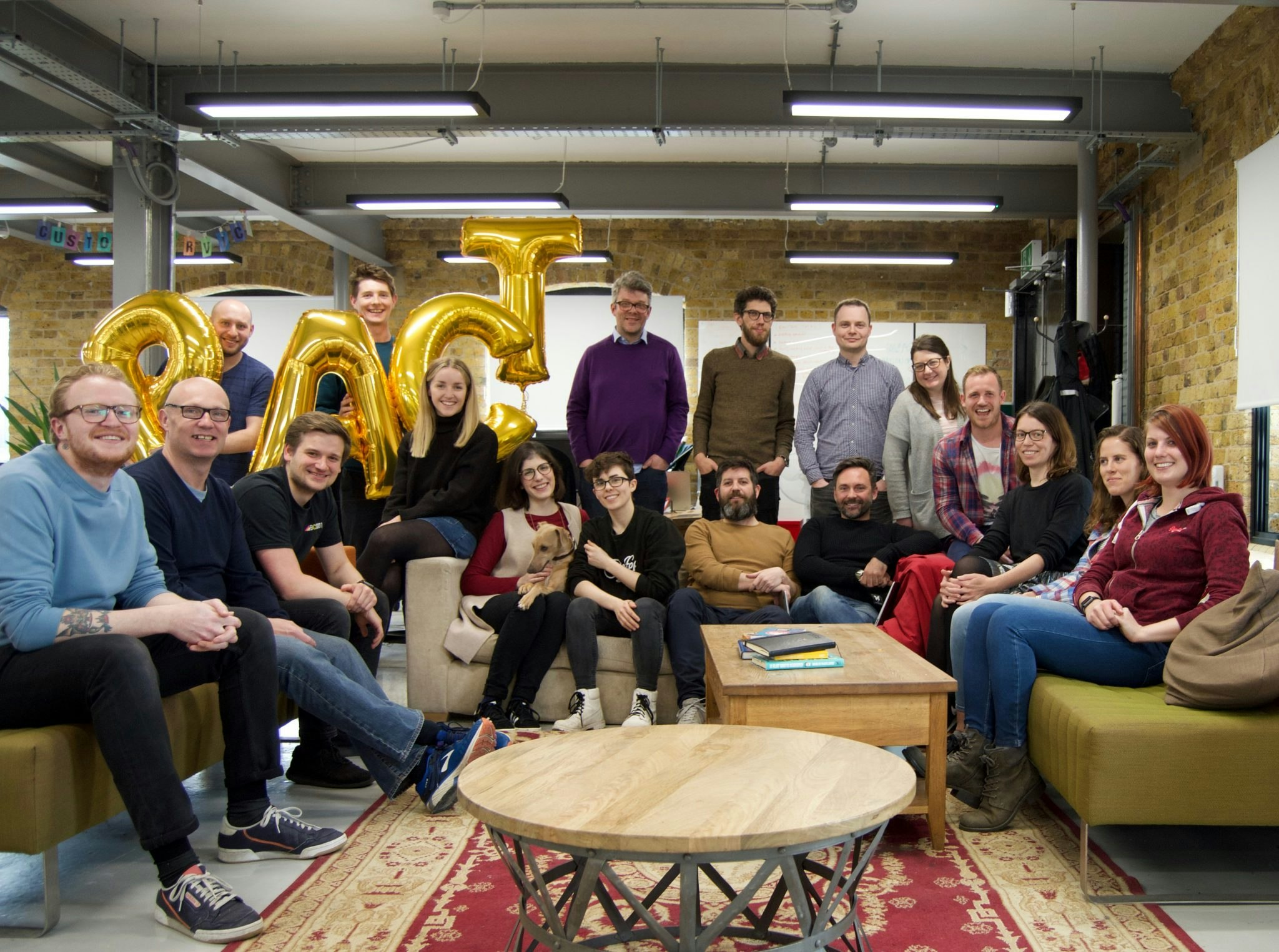 The handover
Rapoport decided to go for the "rip the plaster off" approach.
"I asked for a two-week handover. Stephen offered me a morning," says Turton. After that Rapoport effectively disappeared from view at the company.
"We had some fastidious rules for the first couple of months. We would meet face-to-face every week but always outside the office so that the team didn't see me. We did that so that there was no doubt that Paul was the leader," says Rapoport.
"I was getting some 100 emails from the team about ideas and questions. It didn't stop when I stepped down. I developed a standard response to send: 'what does Paul think about that?'"
Rapoport was also careful not to offer Turton his opinions on the business or people so as not to "pollute" Turton's own observations.
Eventually, Rapoport withdrew from the scene completely, travelling to the Outer Hebrides to fish for mackerel and take a digital detox.
It seemed to work.
"Because we were so intentional about who the boss was, the team settled faster than I expected," says Rapoport with just a hint of regret. "I was expecting Dead Poets' Society, but really it took six days."
Turton's turnaround also seemed to work. Pact had managed to make a profit at peak times like Christmas, but the challenge was to make the company profitable throughout the year. Turton tightened up on operational efficiency and supplier contracts, opened a new, bigger roastery outside of London, and launched a B2B business delivering coffee to offices.
"The first year was tight but we have now had 30 straight months of profitability at the EBITDA level," says Turton.
The Covid-19 crisis
Coronavirus and the closure of offices put a big dent in the new office coffee business — sales on that side of the business dropped from £2m a year to some £250,000 almost overnight.
Fortunately, the sales on the bigger consumer side have gone through the roof as people stuck at home spent more on "affordable luxury" items like good coffee. Subscriber numbers grew from 40,000 to 50,0000 and revenues grew 50%.
Pact just rolled out their first-ever advertising campaign as it looks to go more mainstream. From financial troubles just four years ago, Pact has turned into a business that is weathering the crisis well.
Rapoport admits it sometimes makes him a tiny bit jealous.
"It is a little bit of an ego dent to see Paul's success. You think, "Why couldn't I do that? But it is completely overshadowed by my glee as a shareholder," he laughs.
Rapoport went on to become VP Disruptive Innovation at Unilever, as well as remaining an active non-executive chairman at Pact. He is now planning to launch a new startup, and says that when he comes to raise money for it, he will start a conversation early on about how and when he will exit the business.
Rapoport and Turton's tips for managing a founder handover
The recruitment of the next chief executive should be led by the founder. As the parent of the company you know best what your child needs. Investors are super smart but they have a different set of skills and might optimise for the wrong thing.
Be clear about what needs to be different about the new leader and what needs to be the same.
Early on, discuss what will be hard about the handover and how you will solve it.
Give a warts and all picture of the business to the incoming chief executive. Be honest about any problems.
Keep the handover period brief. Then disappear. If you hang around people will keep going back to you.
As the incoming chief executive, don't do change for change's sake. Keep what is good, change only what is needed.
As a founder, have a conversation early on with investors about when and if you might want or need to step down.