Excess stock is a problem for fashion retailers. They have to sell it at the end of the season on sale or through outlet stores or flash sales companies such as Vente Privee — usually for a severely knocked down price.
And there is more of this excess stock than ever.
In the era of fast-fashion, as apparel brands pump out new designs at an ever-faster rate, more than 10% of it remains unsold when the season ends. The "off-price" apparel market is worth €30bn worth of annual sales in Europe and $250bn worldwide.
This is where Milan Daniels and Max Klijnstra think they have found a niche in the market with their company Otrium, which raised a €7m Series-A round led by venture capital firm Index Ventures on Thursday.
The issue, they say, is that brands with excess stock are often unhappy with the very low prices they get from selling to flash sales companies. Daniels and Klijnstra think they can do better.
The pair, who met at primary school, discovered the excess stock problem after they sold their clothing brand Breaking Rocks in 2015. After the sale they needed to shift €100,000 worth of unwanted stock from their warehouse.
"We were really shocked at how little value we got for our products," says Daniels. In true entrepreneur style, the problem led them to found a company, Otrium, to test out a different approach.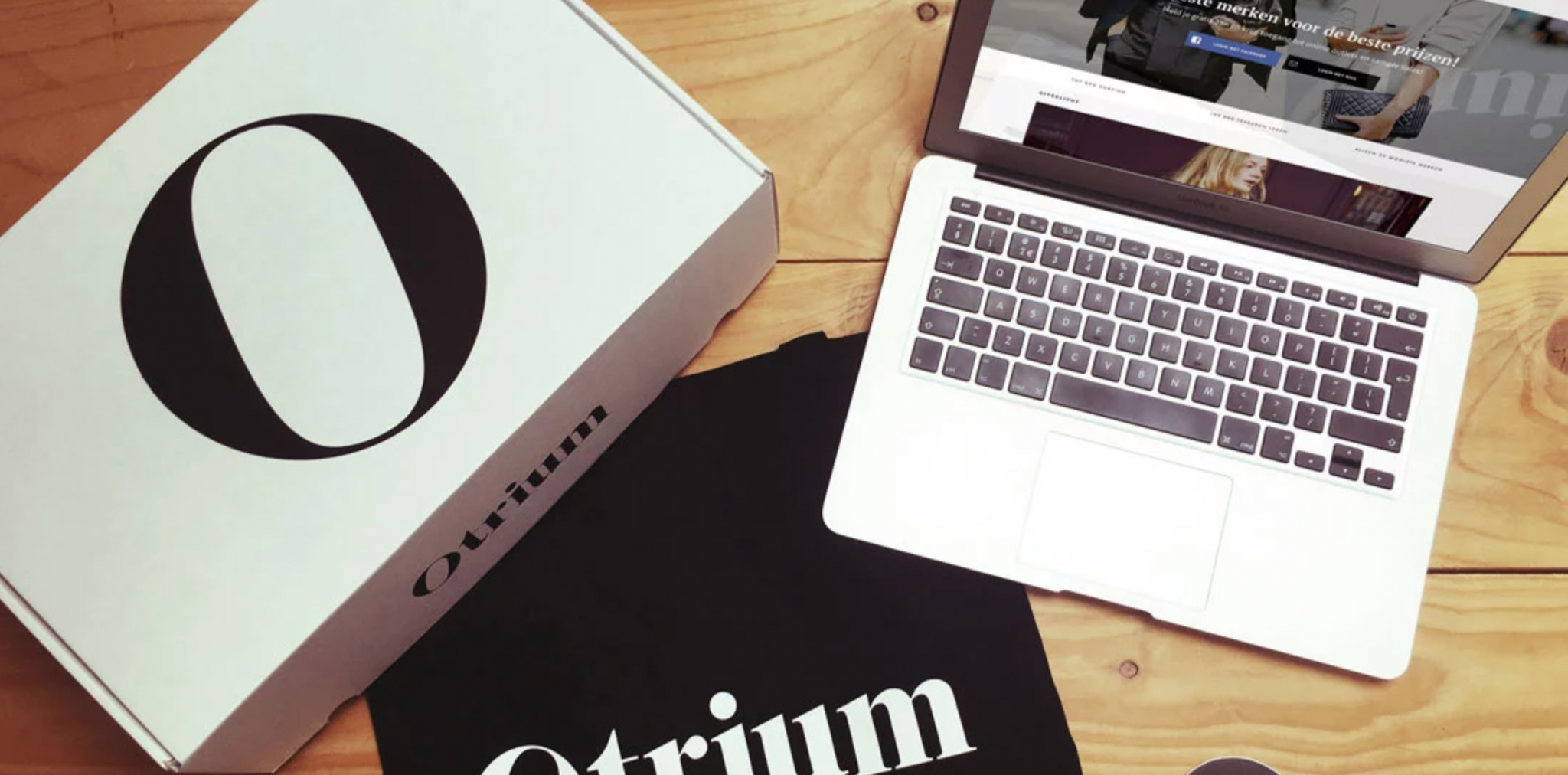 "Otrium tries to replicate an outlet store, but online," says Daniels. "Brands get more control over how they sell their excess stock than with flash sales. Brands can decide on pricing, the number of items they are selling, for how long. They can control the flow of the product."
Discounting  is a tricky issue for brands. Knock off too much and you can damage the value of the brand, which is why labels such as Burberry will sometimes burn their excess stock rather than risk it falling into the wrong hands, a story that shocked readers last summer. The promise of control, therefore, is appealing.
Otrium, which is based in the Netherlands, takes a cut of each sale made on their platform. It doesn't disclose the exact revenue sharing agreement it offers brands but says it offers up to three times more than they would get from a stock buyer and twice as much as they would get from a flash sale.
So far Otrium has managed to convince some 100 brands, including names like G-Star, Puma, Vans, Pepe Jeans and Scotch & Soda, to try the approach. The company, founded in 2016, now has 600,000 registered users and says revenues are growing 400% a year.
The investment by Index was steered by Index partner Danny Rimer. His previous fashion industry investments include Farfetch, Glossier, Etsy and ASOS.
The money will be used to expand Otrium's presence across Europe starting with Germany, the UK and France, says Daniels.