For years Oslo has been seen as merely the small capital of a country focused overwhelmingly on the oil and gas industry.
Whilst other cities have found that tech is the future, Oslo, which is home to around 1m people, has taken little notice — until recently.
The British investor Matthew Smith moved out of London for a couple of years ago to settle in Oslo "because of a girl". Having invested in startups already in London, he realised that although there was an abundance of capital in Norway, very little of it was directed to the early stage funding of startups. One reason was that the angel investors had no idea how to do it, according to Smith.
To educate and help angel investors, the Angel Challenge was set up and around 15 program has since happened in Norwegian cities such as Bergen, Stavanger, Trondheim and Oslo.
Seven months ago Smith founded his own startup, and is loving life travelling around with his mobile media brand company The Lunicorn.
What is Oslo's biggest strength?
Smith: Oslo is establishing itself as the green tech capital across Europe, and therefore impact is its thing. They have an accelerator called Katapult, and they are on their fourth batch right now. They have also just launched Katapult Ocean, which is exciting because the maritime industry is shifting, and fishing and agriculture are very strong in Norway. Now everyone is waking up, and with Katapult Ocean, one is trying to solve the world's ocean problems.
Read also: These 100 Nordic companies are set to change the world
What is the biggest challenge?
There are about zero funds in Oslo. There is one called Snö, but since the founders got their wealth in the Dot-com era, it is an evergreen fund. Then you have Northzone, which was ironically founded in Norway but is now based in London. One of the challenges is the later stage funding. Another improvement would be to have more incubators.
In what ways has it changed over the last five years?
The corporates are starting to wake up. We are starting to see some large LPs of the accelerators and things like that. One example of this is DNB that has launched a fund worth €25m, focused on fintech. But we need more companies like Kahoot to get people to consider a career in startups.
How easy is it to hire people?
There is talent and it is becoming easier to come by. Everyone says that tech talent is expensive but it is not in comparison to the US. The only problem with tech talent in Oslo is that the big tech firms in Oslo pay very well. So to try to find those developers interested and willing to take a sub-salary in combination with equity can be difficult. And on top of that, Norway legal system is negative towards share option schemes, which means that employees get taxed on the value of the business.
But Norway offers a good opportunity if you are foreign, especially if you want to set up your company here. This is the ultimate test environment for a startup; people earn a lot of money, they are early adopters and the infrastructure is very good. Norway needs more foreigners moving there to take advantage of the early stage funding scene. There is the state-owned Innovation Norway that grants any startup up to $70,000 in funding. Anyone can engineer an application form to tick the right boxes.
How easy is it to find funding?
There is quite a buzz around investing in Norway right now. There is still difficult to get Norwegian investors to commit. I think it is the same in the Nordics in general that one doesn't want to be a first mover; you need someone else to invest the first €25,000 and then the rest will follow. And Norwegians are not the pushiest people, so funding rounds can drag out a little bit. Don't drag it out for six months because then they might not commit.  
Are there positive aspects of Oslo as the underdog?
This scene is really striving right now, and I love it. At the time I left London, the startup scene was a bit saturated and old news, to be honest. Berlin was kicking and killing at the time, 3 years ago, and Oslo was this "Oh, hold on a minute, we cannot live on oil and gas our whole lives, what is this tech thing we have been missing out on?".
Norway is the coolest up and coming, the underdog of the Nordics. There are super cool new bars and restaurants opening up. Oslo has always been very far behind but it has genuinely caught up. It is one of the most exciting cities because new things are happening all the time. In comparison to Copenhagen, Stockholm or London which have had vibrant scenes for a while, you are constantly surprised in Oslo.
6 quick questions:
Where is the best place to meet people?
Katapult accelerator — volunteer as an intern — the interns are all international trying to break into the market
Startup Labs events — reverse pitching where people pitch to work for different startups for a day
And keep an eye out for events happening at startup places such as Mesh and newly opened Epicenter. Also visit Kulturhuset, Folk and Handslag
What is the biggest startup success story?
Chooose – they sell air and make you climate-positive
Kahoot – platform for learning games
Appear.in – video conference platform
ReMarkable – a tablet that feels and acts like paper
Which are the most exciting companies to watch?
Unloc, Vev, Spacemaker, Min.gl, WeOrder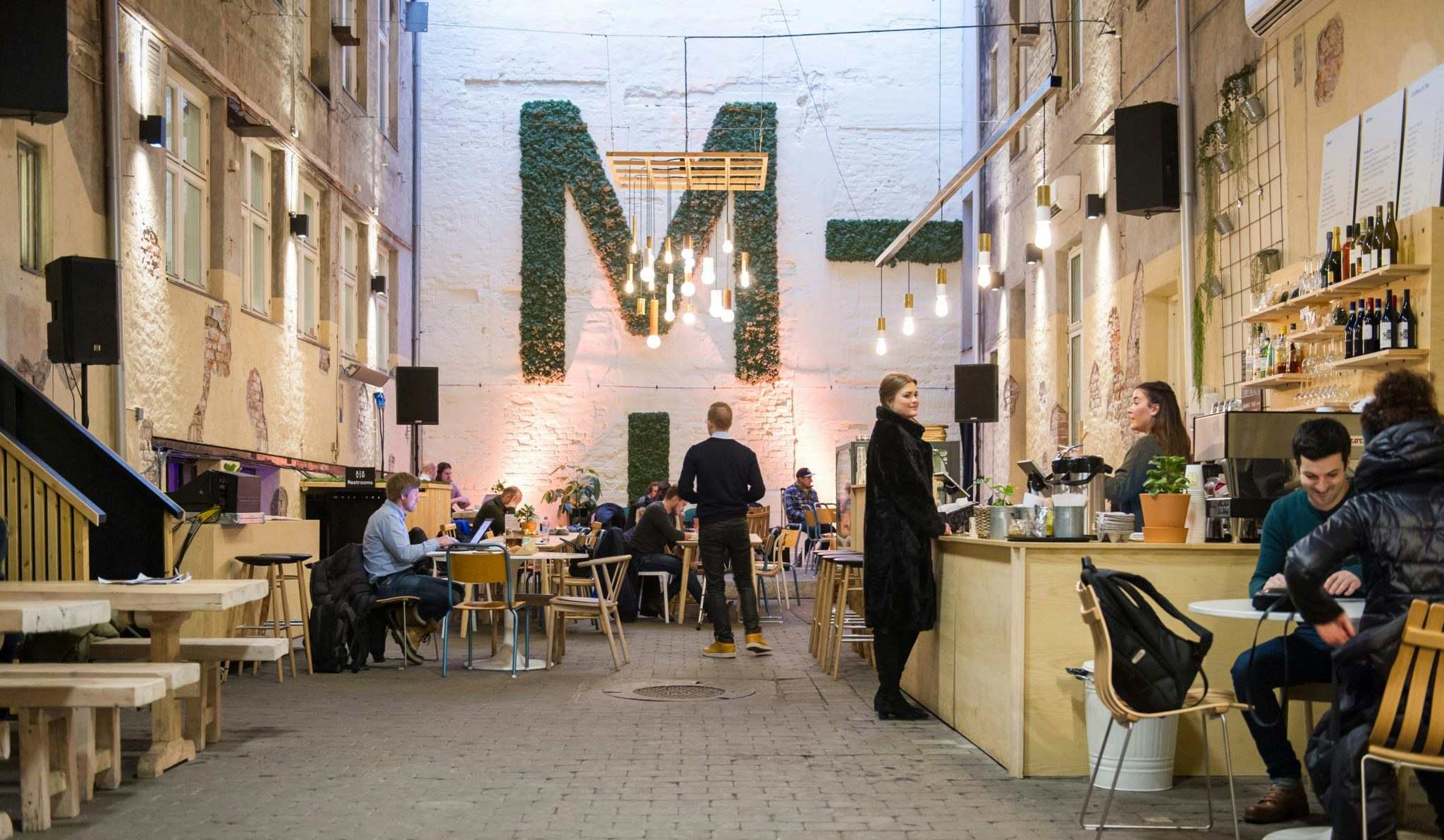 Where is the best location to work?
Sentralen, Spaces, Mesh, OHOI, Madserud Gård (prop tech)
Which are the companies everyone wants to work for?
Chooose, Noisolation, Spacemaker, Inzpire.me
Which newsletters or websites are the ones to follow?
Shifter.no and Angel Challenge
For more information, watch the amusing episode of The Lunicorn on Oslo here.
Population: 1,000,467
Number of startups: 399 (AngelList)
Total investment in 2017: $172m (in Norway)
Average software developer salary: NOK 536,074 (€55 734)
Corporate Tax Rate: 24%
[/box]