Husayn Kassai and Eamon Jubbawy were still students at Oxford University when they founded Onfido nearly a decade ago.
The digital ID startup has since become one of the UK's most recognised startups, worth half a billion pounds and in the process of contemplating a public listing.
But now the two entrepreneurs are onto new pastures, having stepped aside from Onfido last year, citing the need for a "career break".
Kassai is building a startup in the creator economy sector, helping influencers such as YouTubers monetise their audiences, three people familiar with the project told Sifted.
The new entity is listed on Companies House under Newmn Ltd, and a recent filing confirms that it's banked an initial fundraise of £150k — the maximum amount of funds a company can raise that investors can get tax breaks for under the SEIS scheme.
Sources tell Sifted that Kassai is now in the midst of raising a $10m seed round from over a dozen angels — several of whom are known to have originally backed Onfido. The round could value Kassai's new company in the range of $25m, according to one insider — unusually high for a startup still without a product or launch date, and with fewer than 20 employees.
I'd invest without knowing what he's doing. [Kassai] didn't need to tell me what it

was
Second-time founders generally have an easier time raising capital, especially when previous projects have proven successful. 
One angel backing Kassai's new venture said they weren't exactly sure what his new business did, but that writing the cheque for the entrepreneur was a no-brainer.
"I'd invest without knowing what he's doing. He didn't need to tell me what it was," the angel, who asked not to be named, told Sifted.
Kassai isn't the only Onfido founder who's back in business. Fellow counder Eamon Jubbawy is in the early throes of building a new startup called Sequence alongside fellow entrepreneur Riya Grover, who is listed as the chief executive. 
Sequence has already caught the eye of big funds. Business Insider reported recently that Sequence is set to close a $15m round, led by star US VC firm Andreessen Horowitz, valuing the pre-launch business north of $50m.
There is little public information available about Jubbawy's new business, but its website states its mission as "magically simplifying financial operations" and streamlining money movement. Two people close to the project say this will involve helping merchants manage payouts between suppliers. For instance, companies like Deliveroo need to divide each customer's payment between the drivers, the restaurants and Deliveroo itself.
One investor in Sequence loosely compared it to Modern Treasury, the payments platform backed by Y Combinator recently valued at $2bn.
Sequence's new fundraise — which is yet due to close — is expected to include Salesforce, as well as Monzo-backer Passion Capital (in addition to Andreessen), according to two sources. The individuals added that Sequence currently has only a handful of employees, but is quietly hiring.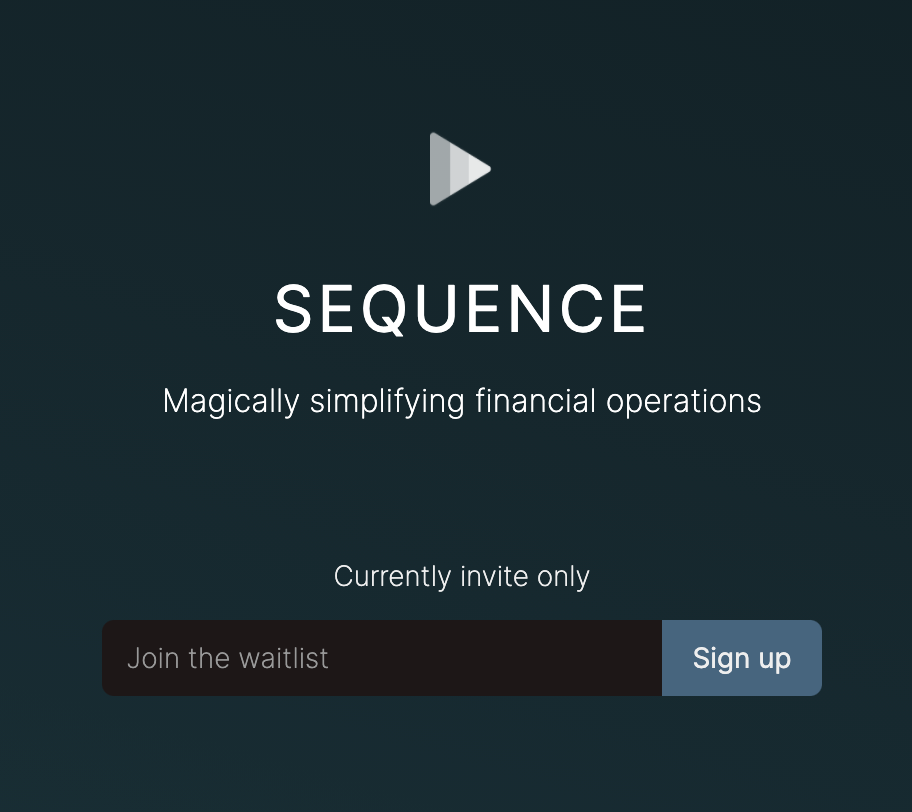 Kassai and Jubbawy both declined to comment.
Onfido's third cofounder, Ruhul Amin, is still an executive at the company and tells Sifted he has no plans to leave.
Onfido entrepreneurs
Onfido is proving to be an incubator for entrepreneurs, founders aside.
Several Onfido ex-employees have gone onto start new businesses, including Onfido's previous engineering lead, James Stonehill. He has just cofounded a startup called Legalicity, described as "an online tool that uses AI to change the way patent search & analysis works".
Another is James Jurkiewicz, who left Onfido in 2019 after four years to start healthtech startup Isla. The company describes itself as "enabling healthcare to be delivered remotely and at scale."​​
Onfido joins other UK startups like Revolut, Monzo and Wise, who have all begun spinning out a strong pool of employees turned founders.