Europe is home to some food delivery giants: Just Eat, Takeaway.com, Delivery Hero, Deliveroo, Glovo and Wolt have all slipped into the everyday lives of millions of customers across the continent — and are bringing in sizeable revenues as a result.
But it's easy to forget that many of these companies have been around for less than a decade — London-based Deliveroo is just six years old, Barcelona-based Glovo just four and US giant Uber Eats only arrived in Europe in 2016 — and the sector is still young.
There's still a whole lot of room for growth, plenty of space for new contenders and many a hurdle in the way of their ultimate goal: to conquer Europe's stomachs.
Sifted has dived deep into the sector to look at what's coming next, identified a whole host of startups to look out for and three big themes in the sector: dark kitchens are heating up, restaurants are fighting back and the next battleground for delivery is groceries.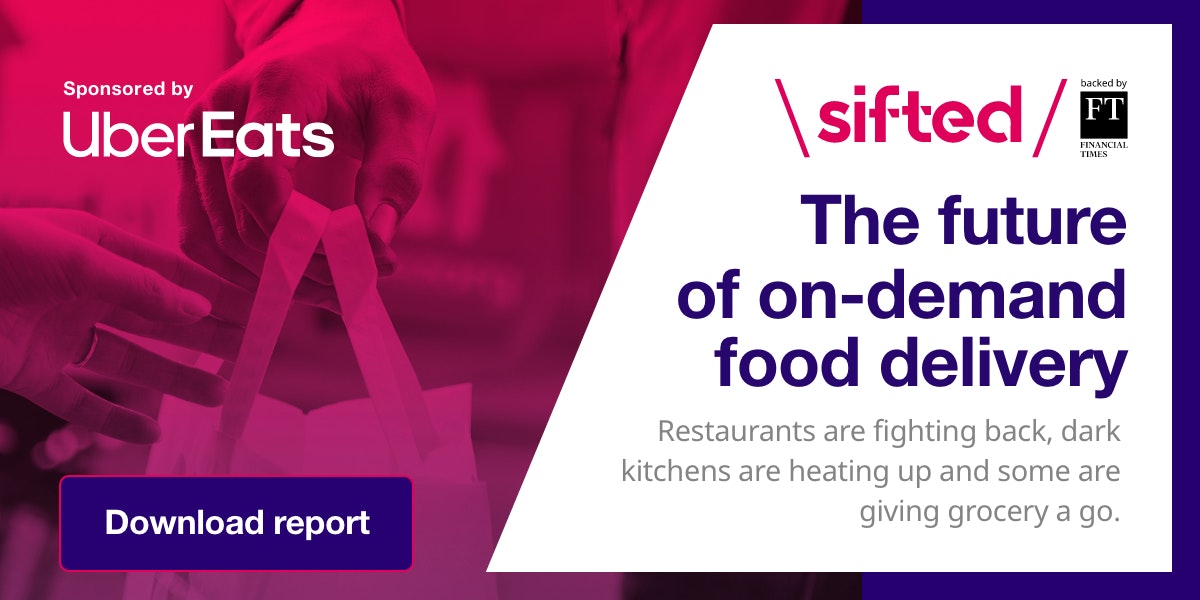 What's at stake?
Revenue for online food delivery in Europe is experiencing double-digit growth rates and could reach $25bn by 2023, according to Deloitte. Meanwhile, venture capitalists continue to have a healthy appetite for the sector: over €1.6bn was invested in European food logistics and delivery businesses in 2019, according to Dealroom data.
Just three on-demand food delivery platforms account for the majority of that funding in 2019: Deliveroo (€523m), Glovo (€319m) and Helsinki-based Wolt (€118m). But they are not going to be on top forever.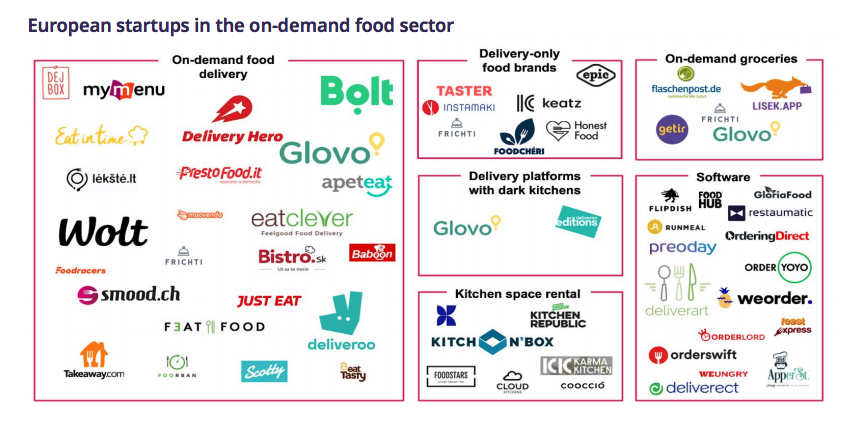 There are several other "hot" sectors emerging at earlier stages — delivery-only food brands such as Berlin-based Keatz (€12m) and London-based Taster (€7m) — and online grocery players, including Stockholm-based Mathem (€38m), Moscow-based Instamart.ru (€6.9m) and Amsterdam-based Crisp (€5m).
But who is going to come out on top? How are they going to contend with the huge might of US food delivery player Uber Eats and the potential merger of two food delivery veterans: Takeaway.com and Just Eat? Download our definitive guide to where Europe's on-demand delivery sector to find out.