Berlin-based travel startup Omio has raised a new $80m round of funding, with the money coming at a time when global travel and bookings are rebounding to record levels, following two years of Covid lockdowns and disruptions.
For the German unicorn, it represents the end of two years of pain and uncertainty.
"We will continue our global expansion now, but we will do it with discipline. We'll go about it with humility and most importantly discipline, because we have a lot of scars from Covid," Naren Shaam, Omio's CEO and founder, tells Sifted.
The travel industry's Covid crash
It's safe to say that if you were going to choose to be in one industry over the last few years it wouldn't be travel.
The global pandemic cut the travel industry to its core, with airlines, hotels and booking companies like Omio seeing revenues plunge to close to zero almost overnight.
Up until then, Omio had been on a roll. "It was a fundamentally different company pre-pandemic," says Shaam. "We launched in 2013. We grew 100% a year until 2019, and expanded across 37 countries."
In February 2020 Omio launched operations in the US and Canada, with plans to expand across four continents. Barely a month later it lost 98% of its revenue.
It wasn't just the loss of income, but also money owed. "When Covid hit we had 10s of millions of euros in cancellations that we couldn't collect from all our suppliers, but we had to pay customers, so there was also this massive stability issue on the balance sheet."
Ultimately Omio was forced to go through two rounds of furloughs and one restructure, and Shaam admits that there were moments when he wasn't sure the company was going to survive.
Since January, however, the company has seen revenue grow 350%.
"We're here to stay"
Omio raised $150m in a Series D round in 2018, reportedly at a $900m–$1bn valuation, and followed that up with a $100m raise in August 2020, via a convertible note, which gave investors a discount on the next round.
This latest, a Series E round, includes some of the world's leading tech and growth investors, including Lazard Asset Management, Stack Capital Group, NEA, Temasek, and funds managed by Goldman Sachs Asset Management, among others.
Shaam says Omio raised the capital in part to "make sure the market knows we're here to stay," while also returning to earlier expansion plans, but this time with greater discipline.
"Before we were just growing so fast, and now we're going to be much more careful," he says, adding that the new funding should give Omio a two to three year runway.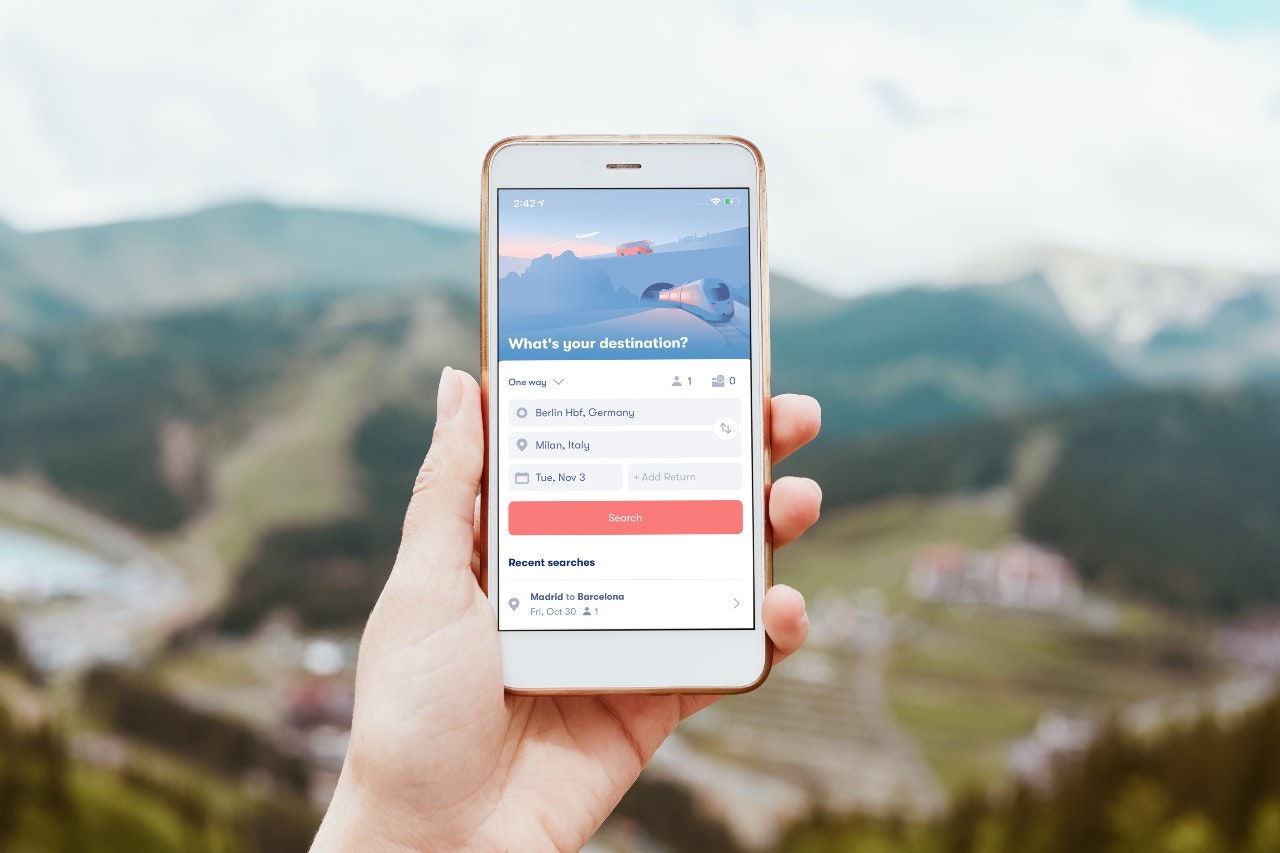 Omio plans to reinitiate global expansion activities, including through strategic mergers and acquisitions; more than 90% of its booking business is still in Europe.
"We want to go global, and we want to go about it with discipline," says Shaam. "We have done a couple of M&As, so we've gone through the playbook of how to do that, how to integrate. There are some [companies] in a skeletal state and we'll go about [M&As] with discipline in terms of which ones are better to buy versus build."
With a slightly smaller staff, but more operationally efficient business, we have doubled our

revenue
Meanwhile, staff levels at Omio are still 20% below 2019 levels, at around 400 people, though the company is hiring fast and revenue is now double what it was in 2019. "With a slightly smaller staff, but more operationally efficient business, we have doubled our revenue. We're also spending a fraction of the marketing spend we used to before Covid, so the business has just gotten so much more efficient," says Shaam.
"Our business is up 2x, but the whole travel industry is not yet back to 2x, so that means we probably took marketshare," he adds.
Omio is operating in a much-changed travel industry
Shaam says that the pandemic has had a profound and likely long-term impact on the travel industry. "We saw some fundamental shifts in user behaviour coming out of Covid. Travel before is not the same as travel after."
The startup says that ticket bookings are now more than 140% above pre-pandemic levels, with a continuous shift towards booking transportation via mobile apps. Today, 80% of Omio's bookings are made via mobile, with a 25% increase in app booking since January 2019 (desktop bookings decreased by 13% over the same period).
At the same time, while flight bookings are still down 50%, ground transportation bookings are back above pre-pandemic levels. "It's not that ground transport was not big before, it just happened that more than half of tickets were sold at kiosks, standing in line at a train station. Now that's fundamentally shifted to mobile, and that experience is here to stay," says Shaam.
Where people are traveling to has also changed a lot, with the rise of staycations. "People are traveling to smaller destinations, staying longer, working from there. What this creates is a more fundamental need for a platform that provides ground transport and allows air transport to be compared with ground transport or combined with it, because you're going to non-hub, non-crowded locations, smaller towns, more destinations."
"Lucky to be here"
Shaam says one of the hardest parts of the last few years was watching other tech companies grow like crazy, in large part because of the pandemic. "We had to navigate through the crisis when everybody else was hiring and building and growing," he says. "We were communicating consistently around 'There's light at the end of the tunnel, we will come back, travel is eternal, we will rebuild'.
"We're lucky to be here and we're looking forward now to build," he adds. "We have a lot of scars and lessons from this, and given the market conditions we will go about it with discipline and hopefully we can create products that permanently change consumer behaviour in the travel ecosystem."