October deflated slightly compared to September's seed round bounceback, with 259 rounds raising a total of €373m. That's down from the previous month's €510m from 333 rounds — but despite the dip, it was still an improvement on the June to August average round total of 222. 
When it comes to the countries with the most seed funding, there were no surprises: the UK remained top of the list, bringing in around €111m, followed by Germany and France with €45m and €49m respectively.
€21m of the UK's funding went to healthtech, followed by €18m for software-as-a-service (SaaS) startups. Fintech, the country's usual leader, came in third with €6m of funding, a dip from September's €11m. 
When it comes to the sectors with the most funding, the game has shifted across the board — fintech, usually top dog in Europe, dropped down to third place overall with just under €27m of funding. Last month, it drummed up €67m. SaaS took its place at the top with €47m raised, followed by healthtech's €32m. 
The month's joint largest rounds came in at €10m each, according to Dealroom: one went to London-based cybersecurity SaaS OutThink, and the second to stealth startup Arro.co, also HQ'd in London. 
Here are the rounds that caught our eye this month, from augmented reality textbooks to sustainable trainers backed by a climate-conscious Hollywood star. 
SaaS
Gaining one of the month's two highest €10m rounds, OutThink targets one of the main risks to a company's security — employee behaviour and error. It uses targeted training and learnings from existing security measures to produce interventions designed to prevent data breaches, based on the behaviour of employees.  The round was led by AlbionVC, with participation from Forward Partners, Gapminder, Triple Point Ventures and Innovate UK.
Germany's Levity uses AI to allow people lacking technical experience to automate document tasks without having to write code, and raised €8.3m from Balderton Capital and Chalfen Ventures. Its software learns from imported images or text data, and can be connected to different workflow apps. 
Aimed at creative teams looking to up their mood board game, Stockholm-based Kive raised $7m for its AI-powered collaborative visual library. The round was led by Heartcore Capital and also included Creandum, EQT Ventures and two angels. It allows images to be searched by content filters like colours, emotions or even the age of subjects in the photo. 
👉 Read: How to spend your seed funding
Fintech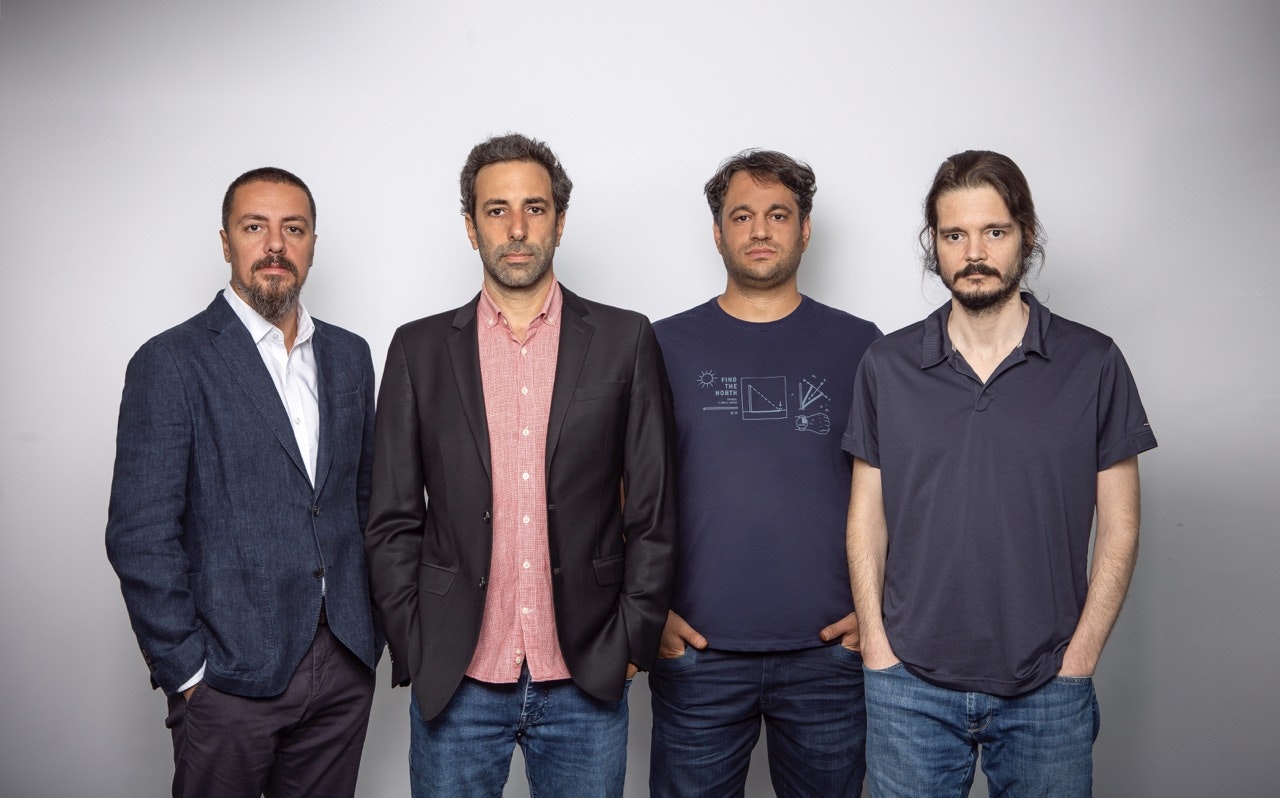 Arf, which was one of Sifted's Web3 startups to watch, uses blockchain-based technology to streamline the clunky process that is international banking for industries working across borders. The Swiss startup raised $13m from VCs including Circle Ventures, Hard Yaka and United Overseas Bank Venture Management. 
Irish electronic money management service NoFrixion raised a €3.6m seed round led by Delta Partners and Middlegame Ventures. It offers Banking-as-a-Service to businesses, which helps them manage company finances, move money and offer customer payment experiences. 
Danish All Gravy, which helps restaurants, retail and hospitality to manage and organise their hourly paid workers, raised a €3.2m round led by Moonfire, Founders, Upfin and The Nordic Web Ventures. Its app lets employees access wages instantly, view what they'll be paid after tax and helps with budgeting goals — it'll use the fresh cash to expand to the UK, build out its suite of products and accelerate growth in Sweden and Denmark.
Edtech
Ludenso, from Norway, raised a $1m round led by Ferd Venture, one of the country's largest VC firms which previously invested in now-exited solar power provider Scatec. Ludenso provides augmented reality (AR) publishing services for textbooks, allowing educators to add interactive digital content to books. It then provides analytics for teachers on how engaged students are with the AR features. 
London's Pixaera took the month's highest edtech round with a €5.7m raise led by LocalGlobe. It offers upskilling courses that are designed to act more like immersive gaming platforms than traditional e-learning courses, and will use the money to develop the platform and start rolling it out to workplaces. 
Blackbullion, a London-based startup which provides digital financial advice and education for young people, received the month's second highest edtech round, bringing in £2.5m from Stanley Fink, MPA Education and Calyx Venture Fund. It focuses on university students struggling to budget their first lump of personal cash and also offers personal financing courses, help with university funding applications and advice on getting started with savings. 
Climate tech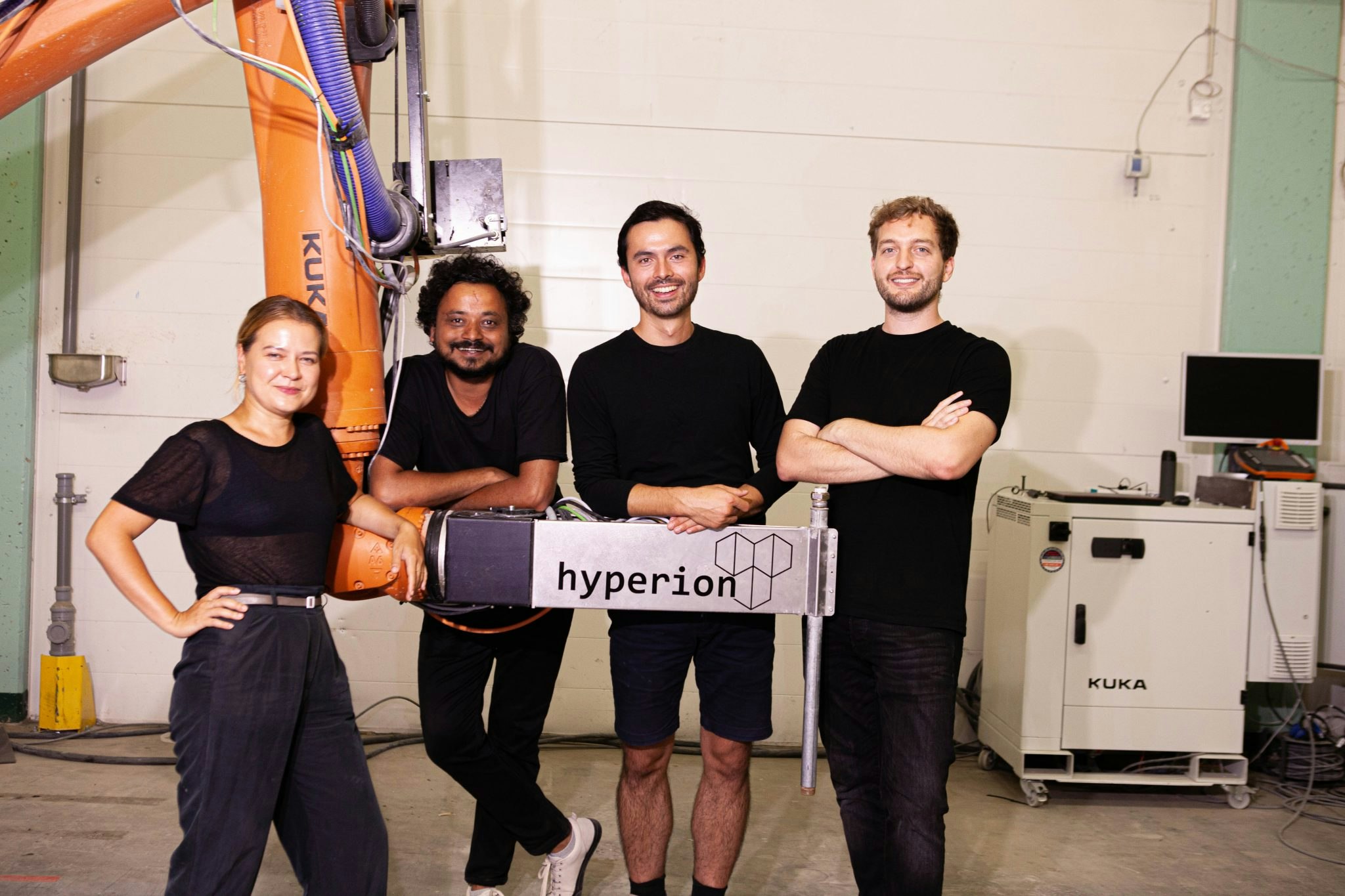 Finnish concrete decarbonisation startup Hyperion Robotics secured €3m from the likes of Lifeline Ventures and Impact VC Übermorgen. It brings automation to the construction industry and aims to reduce the carbon impact of concrete production. It will use the funding to take its mobile 3D printing microfactories international. 
Paris-based Fairly Made helps fashion companies calculate the environmental impact of their products and create integrated website widgets to share the stats with consumers. Investors like ETF Capital Management and Le Fonds chimed in with €5m in funding. The startup encourages supply chain transparency by allowing brands to import suppliers and product information and follow the journey of individual items. It also offers the ability to track overall corporate social responsibility progress using the data from all of the products evaluated using the platform.  
British sustainable shoe-maker Lociwear makes trainers from recycled ocean plastic retrieved from the Mediterranean and Atlantic Coast of Africa. The shoes are made in monthly production cycles to reduce waste, and it also says it donates 10% of online profits to wildlife conservation charities. It raised a £4m seed round, with none other than climate-conscious Hollywood star Leonardo DiCaprio pitching in. 
Seed funding in Europe so far this year: