OakNorth has quickly become one of Europe's hottest fintech companies, but who are the people making things happen inside the company?
The London fintech, backed by SoftBank with $440m, was founded in 2013 by two of the wealthiest men in Britain — Rishi Khosla and Joel Perlman. Before setting up OakNorth, the pair built and sold an analytics startup called Copal Amba to credit ratings giant Moody's for a hefty sum that was never disclosed. 
Instead of chasing the consumer market, OakNorth Bank is focusing on small and medium-sized businesses, giving loans of £1m to £25m on average.
The special sauce, however, is arguably the OakNorth credit platform, which the company uses when underwriting and monitoring loans in the UK. It also licences the 'OakNorth Platform' to banks outside the UK. 
Khosla and Perlman have scaled OakNorth into a $2.8bn, 750-person business and hired some impressive names along the way (including Amir Nooriala, who recently stepped down as the bank's chief strategy officer).
Here we take a look at seven of OakNorth's power players pulling the strings behind the scenes. 
The scaler — Sunil Chandra — chief executive of OakNorth (Platform)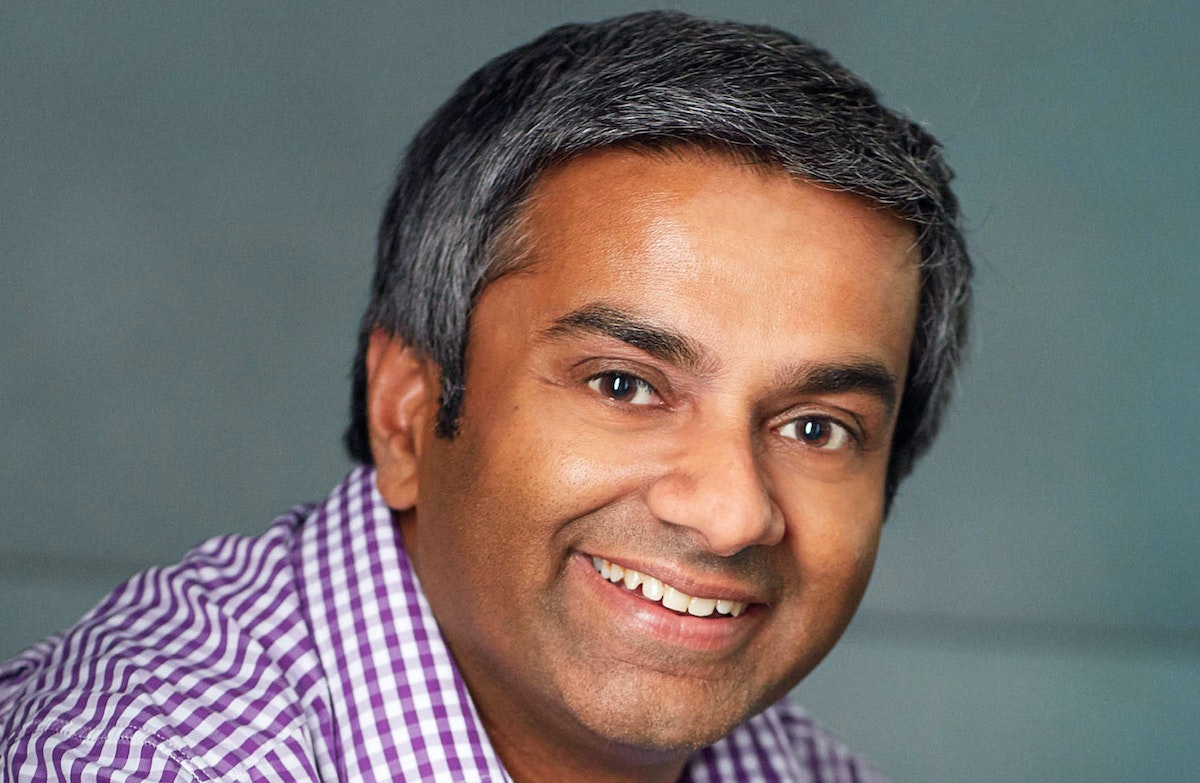 Before joining OakNorth in September last year, Sunil Chandra was a Google vice president responsible for talent acquisition and operations globally. While at Google, he scaled the company's talent and global footprint from 7,000 employees to 100,000. Prior to Google, he was chief operating officer at Barclays Capital in Singapore. He is now head of the powerful credit platform business. 
What made you join OakNorth?
OakNorth is truly unique in many ways. It's been profitable as a group since the early days; we have global reach and the ability to apply cutting edge technology to help financial institutions lend to growing mid-market companies is fascinating. Perhaps, most importantly, mid-market companies are foundational to local communities, and being able to use our platform to help them grow is a mission that is compelling to all of us here at OakNorth. In the UK, OakNorth Bank has created over 17,000 new jobs so we're optimistic with our global clients, that will lead to multiples more of that.

How does your previous experience lend itself to your current role?
I've led the scaling of companies across industries — in my 12 years at Google we grew from 7,000 to 1000,000 people and the products had impact on millions of users. I'll be taking my learnings to build out a team of ambitious, collaborative individuals. I'll also be able to leverage my past experience as chief operating officer for Barclays Capital's Technology arm to help build strong relationships with global institutions.

Sifted Newsletters
Fintech
Every Tuesday
From banks to bitcoin, get all the gossip and analysis in your inbox.
What are your main targets/goals at OakNorth?
We're aiming to build a generational company, and with that lens, our focus is both on continuing to build our technological depth as it is truly delighting our first clients. We've doubled the size of our technology team across engineering, product, data science and machine learning, and we'll keep investing. And we're working with 12 clients (and talking to many more) across the globe, so ensuring they get the absolute best of what we have to offer is key.
The data whiz — Sean Hunter — chief information officer of OakNorth (Platform)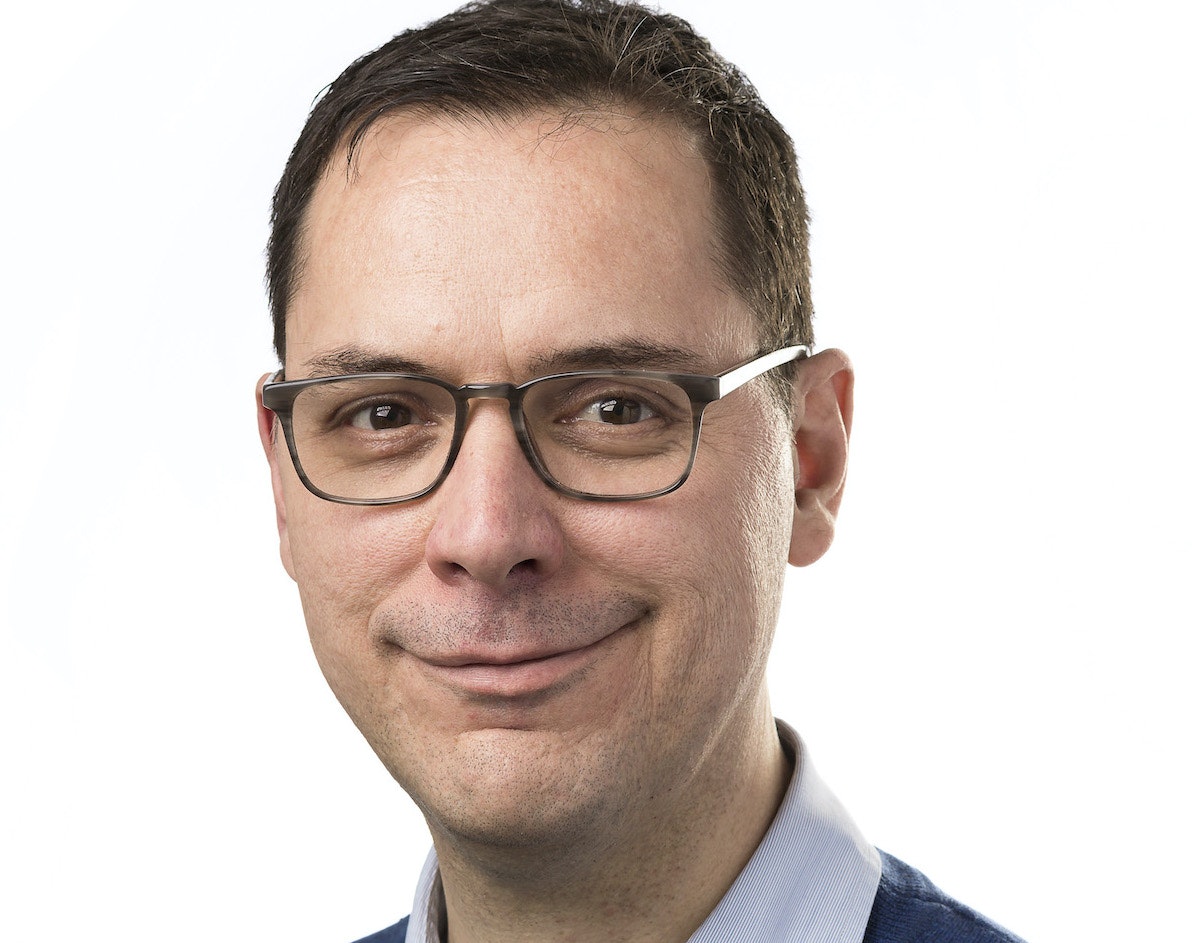 Sean Hunter used to work for Palantir, a secretive US data-mining company cofounded by billionaire Peter Thiel. Palantir is best-known for helping spy agencies to track citizens with its surveillance software, but it also helps companies make sense of their data. Hunter was one of the first commercial engineers in Palantir's Europe office where he led trader oversight partnerships with large financial institutions. Before Palantir, he spent eight years at Goldman Sachs as a strategist. He joined OakNorth in July 2017.

What made you join OakNorth?
When I first met Rishi and Joel I thought they were interesting people and knew I could learn a lot from. I was really impressed with the ambition to create this platform that would revolutionise SME finance, given how important SMEs are to the economy and society.
How does your previous experience lend itself to your current role?
Previously I was co-head of a joint venture between Palantir and Credit Suisse, and worked in partnership with big banks — helping big banks benefit from technology. Some of the problems that big, global enterprises have are really interesting from a tech perspective. It's very intellectually exciting to bring cutting edge technology to bear on these problems.
What are your main targets/goals at OakNorth?
In my role I work with some of our most strategically important clients. My roles are making sure we're successful and that incoming clients are adopting our platform, specifically converting initial pilots into full contracts like with the Netherlands' NIBC Bank.
The artificial intelligence guru — Jackson Hull — chief technology officer/chief operating officer of OakNorth (Platform)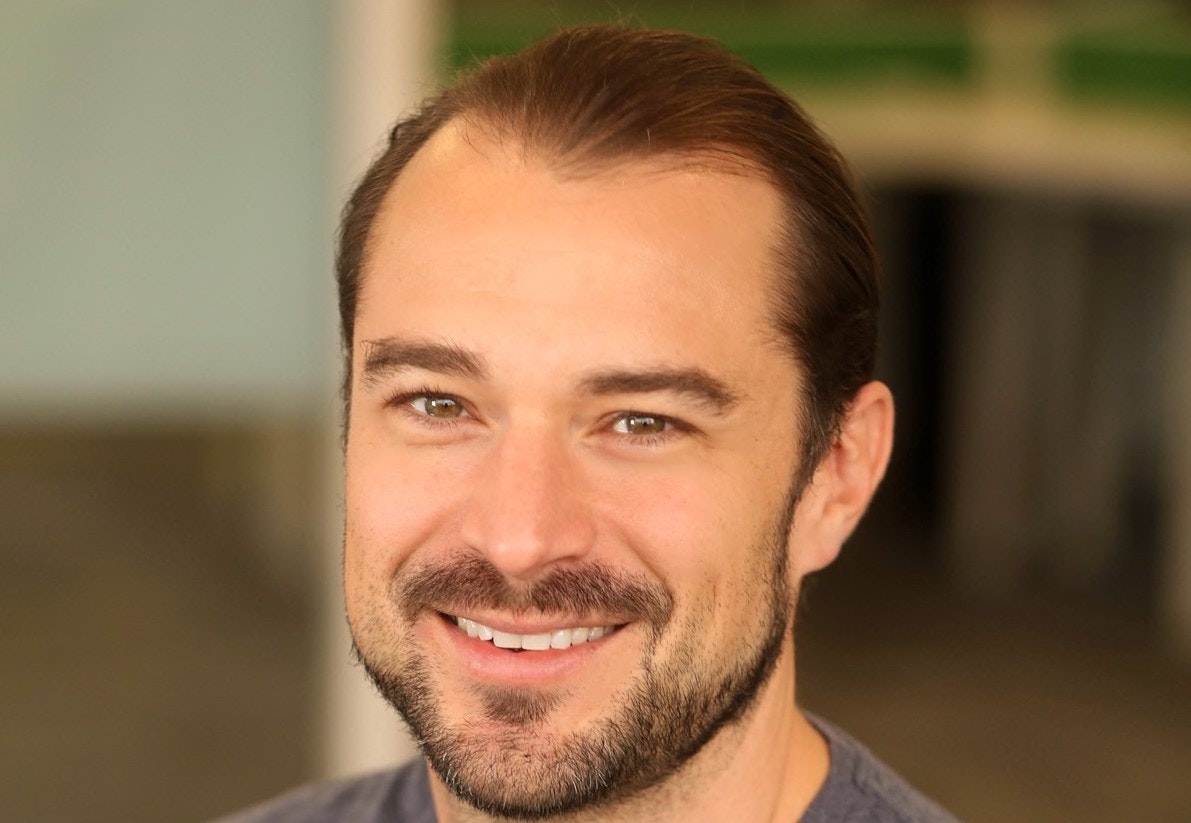 Jackson Hull is a true techie. Before joining OakNorth six months ago, he spent more than three years at price comparison site GoCompare as chief technology officer and then chief operating officer. He's currently an advisor to a number of fast-growing organisations, including Kindred Capital VC, Bloom & Wild, Institute of Coding, Hubble and more.
What made you join OakNorth?
A few things. I was strongly drawn to the mission of solving SME lending and joining a team that's driven, results-oriented and has high-business ethics. Having the chance to build a ML [machine learning]-first global platform that can make massive changes to local economies is truly a once in a lifetime opportunity.
How does your previous experience lend itself to your current role?
I've always found myself working at businesses that are looking to solve problems with big data. With a focus on data science, ML and building global teams in hyperscale, I'll be able to lend my expertise to the business at OakNorth.
What are your main targets/goals at OakNorth?
It's helping platform clients meet their goals. Onboarding new institutions and having them leverage our tech to grow and manage their SME lending business globally. In parallel, I'll also focus on building out a world-class team that's centred around data excellence and is mission-driven.
The organiser — Tiffany Teng — chief of staff to OakNorth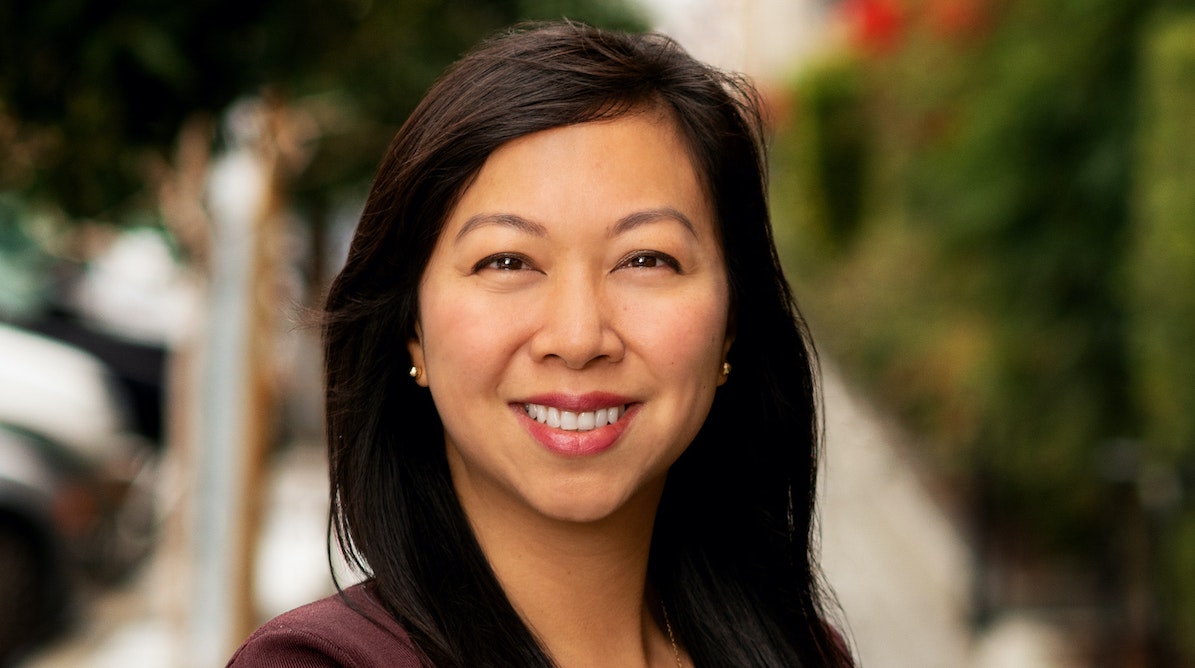 Tiffany Teng is chief of staff to OakNorth. Teng spent five years at JPMorgan Chase as the executive director and product lead for Chase Pay before going to Stanford Business School to complete a masters in management. She joined OakNorth seven months ago.
What made you join OakNorth?
Having cofounded a US e-commerce startup in Silicon Valley in 2009 that raised $42m with 250 employees and was acquired by JPMC [JP Morgan Chase] in 2013, I was looking to return to my high-growth technology startup roots. But I wanted to join a later-stage company (vs. starting another) that was tackling a hard problem that aligns with my values, leveraging my past experiences to help them scale.
And personally the mission of transforming lending to growing businesses deeply resonated with me, as growing the last startup taught me how important access to capital is for entrepreneurs. Part of my life's mission is to see society transformed by making sure entrepreneurs can fund the ideas and innovations we want to see in the world that don't yet exist.
How does your previous experience lend itself to your current role?
I was fortunate to be a manager and an executive very early in my career. At the B2C [business-to-consumer] start-up, I grew my teams from just me to 45 people, putting in the training, process and people development to help us scale our marketing and customer support functions. At JPMorgan Chase, I honed my executive and management skills, managing two portfolios that totalled over $140m in technology investment.
I've also held leadership roles on chase.com and Chase Pay, setting product strategy and collaborating with executives across the firm to build best-in-class consumer and enterprise-level technology products for web and mobile.
Right before joining OakNorth, I'd left JPMC to pursue my masters in management from Stanford's Graduate School of Business. As most of my experience prior was building technology products (and I'd studied neuroscience in undergrad!), I wanted to make sure I gave myself the opportunity to go deep on foundational business theory and principles, with exposure to the most current thinking in management best practices.
What are your main targets/goals at OakNorth?
Our mission is to transform lending to small and medium-sized businesses globally, which we aim to do outside of the UK by licensing our credit underwriting and monitoring technology. 2020 is going to be a hugely exciting year for us as we have several clients across the globe who are ready to take the next steps to implement the platform.
My goal is to ensure the ship is on course, that we're prioritising the mission-critical initiatives and that the leadership team is lock-step as we're all running furiously.
The financier — Cristina Alba Ochoa — chief financial officer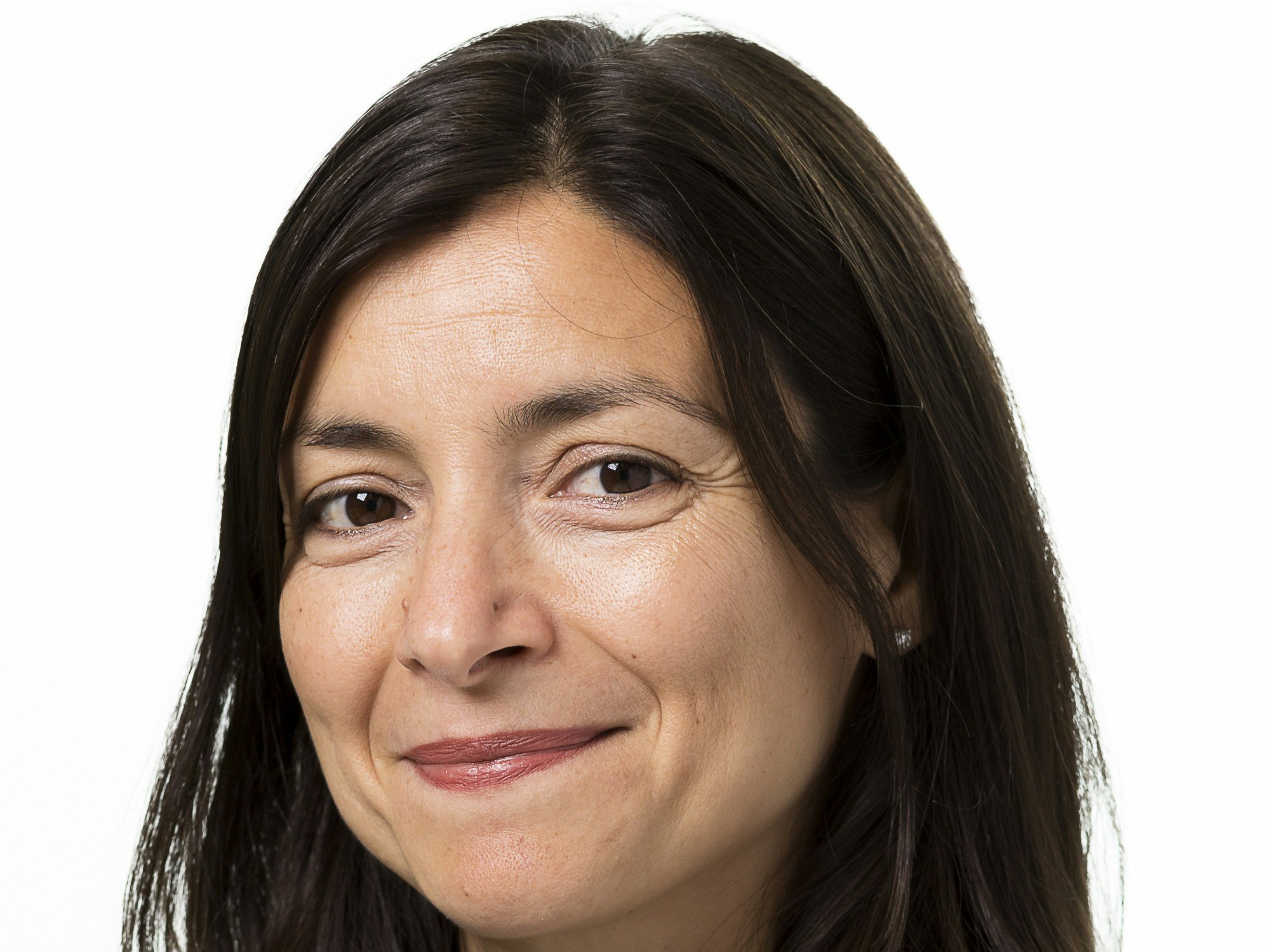 Cristina Alba Ochoa has a solid background in the world of finance. Before joining OakNorth in 2017, she spent 18 years at GE Capital International where she led a team of senior finance managers and analysts. She was also chief financial officer for the Leverage Finance Bank of GE in Europe, the Middle East and Africa (EMEA).
What made you join OakNorth?
When I joined in March 2017, OakNorth was starting to prove its proposition in the UK market through OakNorth Bank and was establishing itself as a credible contender to the larger high-street incumbents. I was eager to be a key part of its unique story, whilst also ensuring its success continued in the UK and overseas through developing its credit underwriting and monitoring technology.
How does your previous experience lend itself to your current role?
Prior to joining OakNorth, I spent 18 years at GE Capital International where my last role was to lead a team of experienced senior finance managers who facilitated the management of over $100bn worth of sales across multiple jurisdictions (including IPOs, disposition of banks and portfolios). We achieved the execution of 33 M&A transactions in 18 months, ensuring it was done securely, which had not been done before!
Prior to that last role, I had been chief financial officer of the leverage finance division in EMEA, also FP&A (financial planning and analysis) and pricing leader in Western Europe and finance risk leader for global banking. This last role was right after the financial crisis, and allowed me to coordinate and provide guidance in relation to best practices in collections, delinquency and financial metrics, and provisions amongst more than 20 countries.
It is these experiences that have led me to play a central role within OakNorth's leadership team which has to date helped the business raise over £1bn from investors, as well as scale our operational capabilities and improve business functions. As a result, we are now one of Europe's most highly-valued fintechs.
What are your main targets/goals at OakNorth?
As chief financial officer, the core target is to continue scaling up the group's finance function, and keep providing financial, commercial and timely information to the different segments of the company. Equally important is to continue to lead projects that will allow the platform to increase engagement with banking partners globally.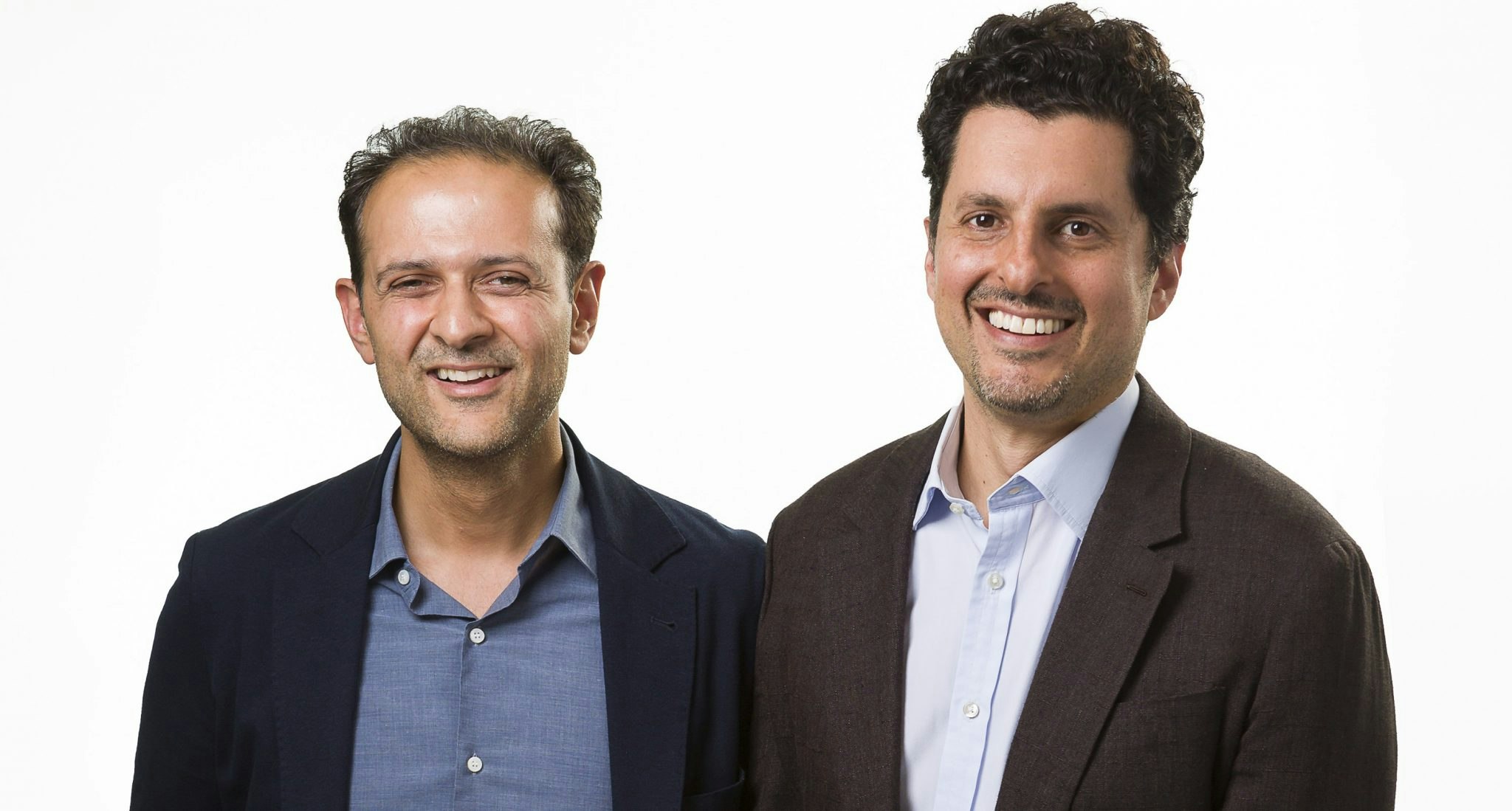 Khosla and Perlman, both in their early 40s, first met at the London School of Economics (LSE) around 1996 while studying for a master's degree in accounting and finance. Perlman became a consultant with McKinsey while Khosla joined GE Capital before moving on to work for the family office of the Indian industrial magnate Lakshmi Mittal. They set up a business together called Copal Amba before founding OakNorth.
What made you set up OakNorth?
The negative experience of trying to secure debt finance for our previous business, Copal Amba, in 2006. We were profitable, had good cash flow and a strong client list, but we were unable to get a loan that was bespoke to our unique business needs from a traditional high street bank. This is a challenge that SMEs all over the world face, despite being the backbones of economies and communities globally, so our mission is to improve their access to finance through our next-generation credit platform.
How does your previous experience lend itself to your current role?
We have worked together for decades and this is the second business we're building together, so we've learned a lot on our entrepreneurial journey so far that we're applying at OakNorth.
What are your main targets/goals at OakNorth?
Since the beginning, our main aim has been to improve SMEs' access to finance. Small and medium-sized businesses are the drivers of productivity, job creation, GDP growth and innovation — through supporting them (either directly through our own balance sheet lending in the UK, or indirectly elsewhere in the world by licensing our platform to other lenders), we can help communities and economies around the world thrive.