Nothing, the consumer hardware startup that wants to be an alternative to Apple, will release its first smartphone in summer 2022. It's big news for consumer tech in Europe and the culmination of months of hype and speculation about the device. 
Nothing says it's the first smartphone to be developed in the UK in half a decade. 
The Phone 1 will be Nothing's second product after its Ear 1 wireless earbuds, which were released last August and have sold over 400,000 units. And it's no wonder that Nothing went for a smartphone; founder Carl Pei made his name shaking up the smartphone industry with his first startup, China-based OnePlus. 
In a sleek, inspirational video obviously referencing keynotes of yore by an iconic black-turtlenecked entrepreneur, Pei laid out his vision to shake up consumer tech, specifically calling out Apple.
"We're building the most compelling alternative to Apple," Pei said. "This means that consumers don't have a choice, and innovation slows down. And that's not right."
While there are some successful VC-backed consumer hardware companies in Europe like the Oura ring, no business has had the scale kind of success enjoyed by  US or Chinese hardware companies. OG Finnish mobile phone company Nokia doesn't look likely to regain its glory days anytime soon.
Nothing didn't give any details on the price or the look of the physical device yet, but did confirm that it would be run on a version of Android — Nothing OS — and would be powered by smartphone chipmaker Qualcomm's Snapdragon mobile platform. The cost of the Snapdragon platform suggests the phone won't be cheap, but could be less than the newest Apple models. 
The release follows months of speculation about the likelihood of Nothing making a phone. Fans have released elaborate "prototypes" of the possible design; one was inspired by ice, ladybugs and diamonds, another with the same transparent plastic that was emblematic of the Ear 1.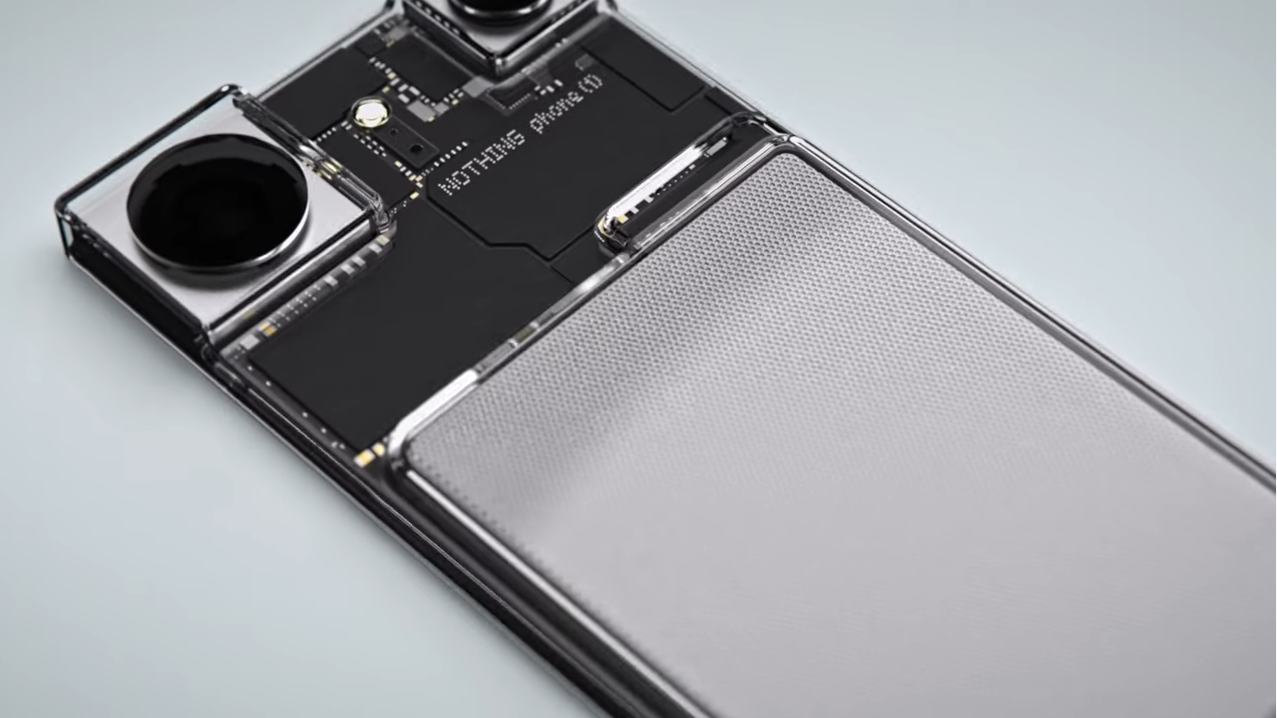 Alternative to Apple
It's a bold move to declare war on Apple. The US consumer electronics giant sold 239 million units in 2021; Pei's former company, OnePlus, projected 10 million units sold.
But Pei's pitch is that the Nothing product suite will be more open than Apple's. Apple makes both hardware and software that's not available on devices from other makers. And the more Apple products you have, the better the experience, which keeps users in the ecosystem, or what some have called a "walled garden." Nothing, on the other hand, wants to offer consumers more freedom.
"Our ecosystem will consist of both Nothing products and products from other world-leading brands traded to effortlessly integrate with each other," Pei explained on Wednesday. "This is the start of an open and diverse product ecosystem that gives people real choice."
Community fundraising
Nothing also said on Wednesday that it will open up a $10m allocation for individuals to invest in the company on the same terms as the most recent Series B fundraise. It's the second time Nothing has invited fans to invest; the first time, in March 2020, it raised $1.5m in 54 seconds, setting a new record on Crowdcube.
In an interview with Sifted earlier this month, cofounder and head of marketing Akis Evangelidis said Nothing would also be appointing an observer to represent the community at board meetings.
Since its founding in late 2020, Nothing has raised a total of $144m from the likes of GV, EQT Ventures and C Ventures.