The market crunch of 2022 has touched all markets in Europe — but some have managed better than others.
In the Nordics, total startup and scaleup investment plunged from $14.4bn in the record-breaking year of 2021 to $10.6bn in 2022 (as of December 14), according to Dealroom. In comparison to Germany or the UK though, which both saw investments decline by almost 50%, the Nordics fared well.
Sweden saw the largest decline in capital raised, by $2.7bn to $5.4bn, however it's also by far the most mature market in the region. Iceland — the smallest market in the Nordics — actually saw investment in startups increase, from €150m in 2021 to €330m in 2022.
While the market crunch has led to some startups taking cuts to their valuations, like Swedish fintech Klarna (down 85%) and Norwegian food delivery startup Oda (down 60%), some startups in the region have gone in the opposite direction. Seven out of the 45 new European unicorns minted in 2022 are based in the Nordics — three in Sweden, two in Norway and two in Finland.
And although there's been a lot of talk about the difficulties VCs have faced in raising new funds, the larger ones in the Nordics seem to have done alright. The pan-European VC Creandum, headquartered in Stockholm, closed a $500m fund in March. Northzone, which has a strong local presence, closed a €1bn fund in September, followed by another €1bn fund closed by EQT Ventures in November. There's no lack of dry powder in the region.
But aside from these big events, what else has been going on this year? Sifted looked back at its 2022 coverage and rounded up a few key moments.
Falling valuations, the path to profitability and layoffs
It's not been an easy year for some scaleups in the region — especially those with low margins. Klarna, which has been suffering from massive losses and was running low on cash, was forced to fundraise in August at an 85% lower valuation than in 2021.
Klarna has tried to turn its ship around and in the process has given notice to more than 10% of its employees in two rounds of layoffs, which have affected between 700-800 people.
It's not alone. Other companies like Swedish telehealth startup Kry, which raised a Series D follow-on of $160m this summer, faced a similar conundrum. To speed up its path to profitability, it pulled out of Germany and laid off more than 10% of its employees, affecting about 400 people. This autumn, public stakeholders have marked down the company's valuation by 38-50%.
Swedish fintech Juni, which raised $206m this summer, also changed tack in the second half of this year. From plans to increase its 200-person team by 60 people in June, it decided in November to lay off a third of its workforce.
The Spotify founder's moonshot project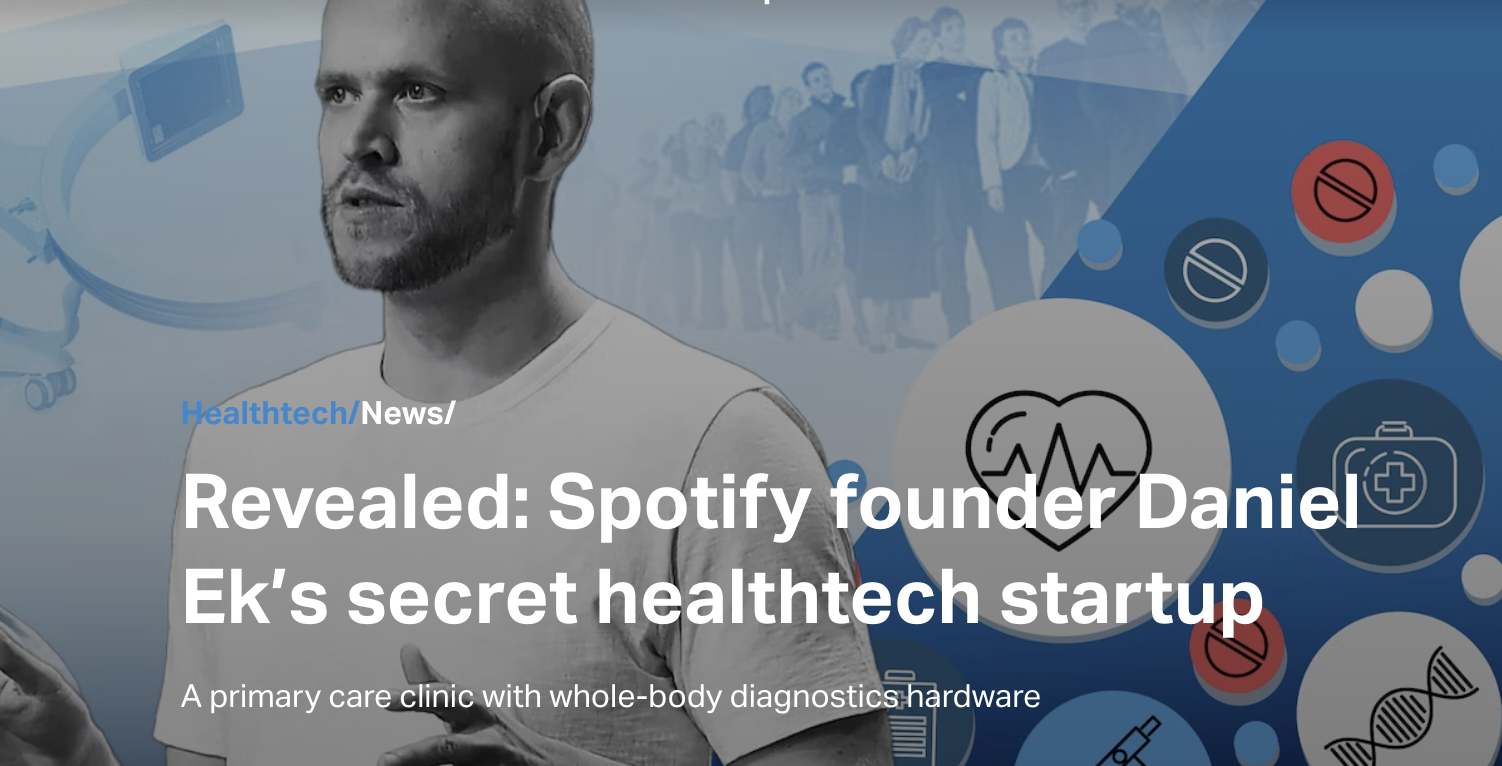 Spotify founder Daniel Ek has plans to invest €1bn in "moonshots" through his investment company Prima Materia — however, that's not the only thing he's been up to.
Instead, Sifted has throughout the year been digging into HJN, the healthtech startup that Ek and the founder of electric startup Watty, Hjalmar Nilsonne, are working on. By chance, Sifted stumbled upon a primary care clinic that the company had set up and discovered that it was working on a diagnostic device, similar to an airport security scanner, for preventative care. After speaking to a minor shareholder of HJN we could fit together some additional pieces to that puzzle, like how imaging can become the next big thing in non-invasive diagnostics.
We'll keep digging in 2023.
From bootstrapped to VC-backed
Sifted's also been paying particular attention to bootstrapped startups this year, including Nordic successes like Finnish AI startup Silo AI, Swedish startup Mentimeter and Swedish CRM tool Planhat.
These companies have now raised venture capital after years of growing sustainably without it.
Planhat, which has a team of 100 people, raised its $50m Series A at a valuation of €490m earlier this year. Mentimeter, which managed to build a 240-people team company on a €500k angel round, raised €40m this year at a €240m valuation. And Silo AI raised a large undisclosed amount from Altor Equity Partners.
The Slush debacle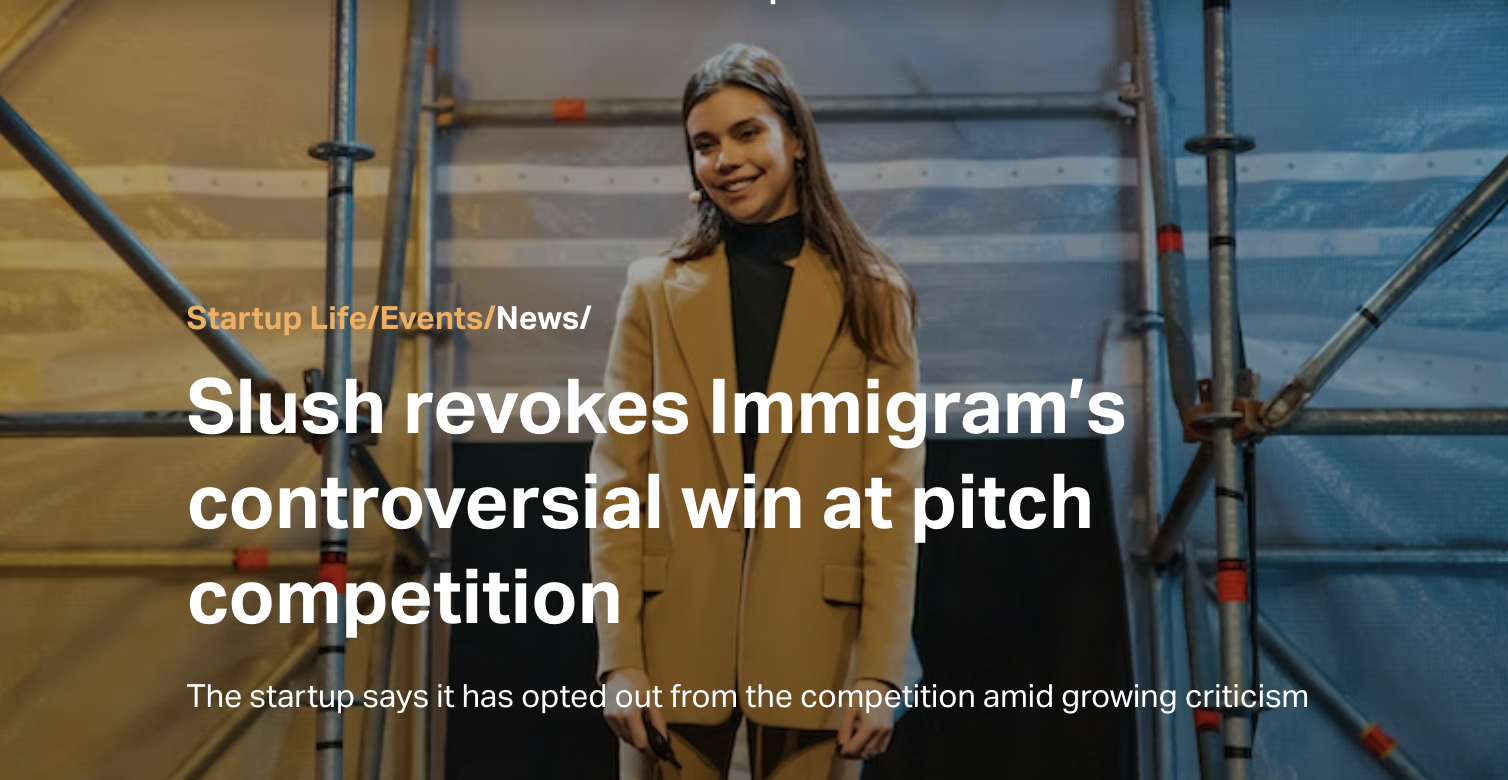 The Finnish startup event Slush is one of the best in the world, but this year the headlines were focused on how its pitching competition took an unexpected turn.
For the first time ever, Slush pooled €1m from five high-profile VCs — Accel, General Catalyst, Lightspeed Venture Partners, NEA and Northzone — to award to the winner of its pitch competition, Slush 100.
The selected winner was UK-based startup Immigram, which has two Russian founders and helps tech talent from various countries (including Russia and Ukraine) relocate to the UK. The decision to award it the prize upset parts of the European ecosystem and Slush decided to revoke its award.
Not all Sifted readers agreed with the decision — but we're pretty sure everyone following the controversy at least learnt how not to run a pitch competition in the future.
Electricity startups on a roll
Despite wider market gloom, the sun is still shining on some impact startups in the region.
Northvolt raised another €1.1bn in funding in June, at a $12bn valuation. The gigafactory company began shipping batteries from its site in Skellefteå in May this year and has plans in place to build three more. That's in stark contrast to its beleaguered British competitor Britishvolt, which narrowly avoided slipping into administration in November.
Swedish electric plane startup Heart Aerospace has also proven that its product is (at least financially) feasible by adding a lot of business in recent months, especially on the other side of the Atlantic.
New unicorns in the region
Exits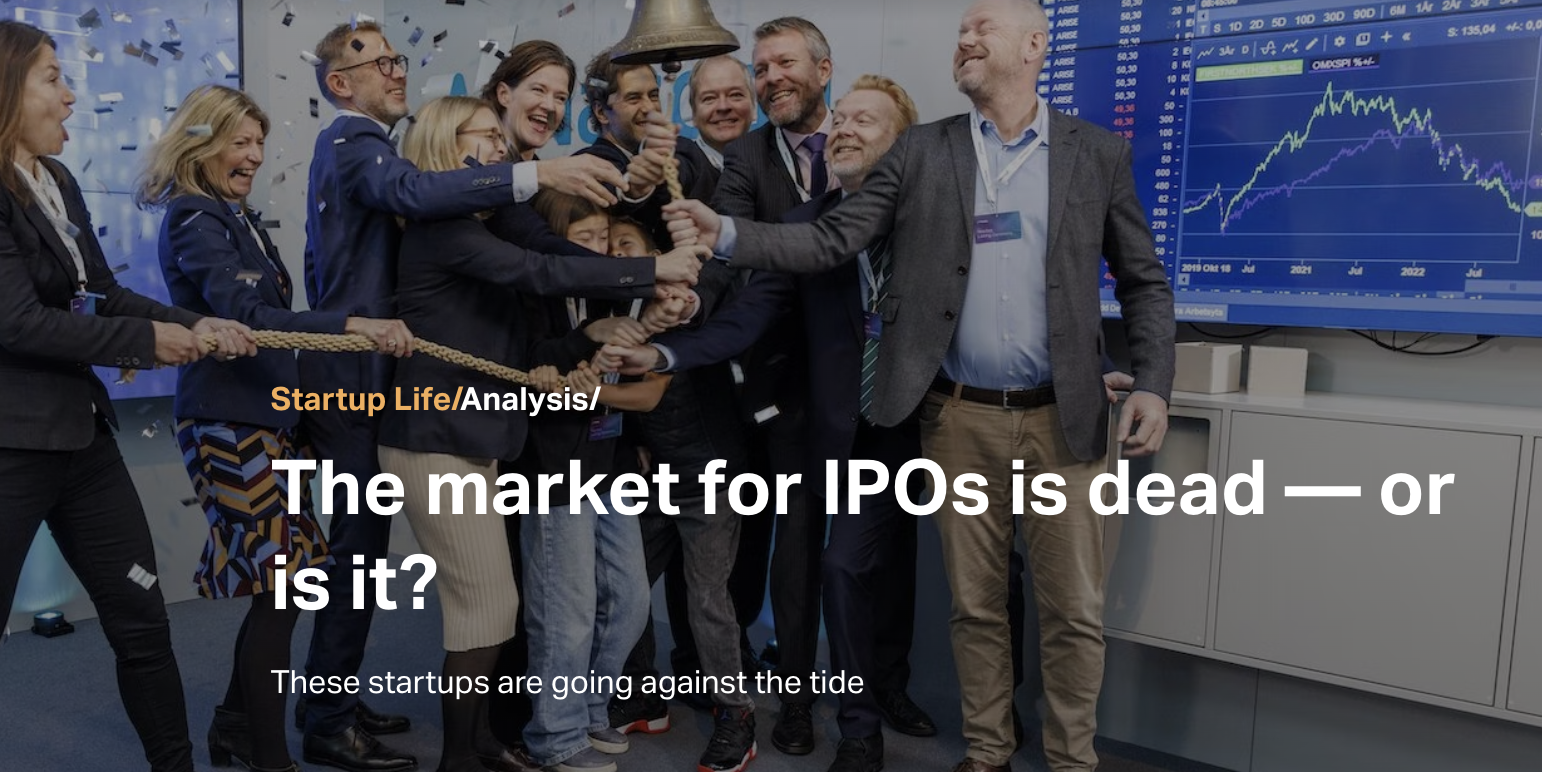 When everyone thought IPOs were non-existent, some startups were going against the tide. Swedish agritech Cinis and hardware startup LumenRadio have both IPO'd on Nasdaq First North Growth Market in recent months.
According to sources, the well-funded Swedish AI platform Peltarion had issues finding product-market fit, and with the capital market drying up, it didn't have much choice but to find a buyer — and that it did, in Candy Crush developer King.
The solar startup Alight, which offers solar-as-a-service, was acquired by the Dutch investment company DIF Capital Partners for an undisclosed amount which gave some early investors a "very good value development", according to the founder. The acquisition also involved a $150m investment in Alight.