The Nordics — Sweden, Norway, Finland, Denmark and Iceland — are home to a thriving tech ecosystem, with startups in the region raking in €11.2bn in funding in 2021 so far — more than double the €5bn invested in 2020. 
After London and Paris, Sweden's capital Stockholm is Europe's third-biggest tech hub for investment. At 0.8 per 100k inhabitants, Stockholm also houses the highest number of tech unicorns per capita, globally — save Silicon Valley — according to Atomico's State of European Tech report.
Denmark tails next with a record €62.2bn valuation for its startups; Norway's startups have also had a bumper year, with a record combined valuation of €34.4bn. 
But with big names dominating the headlines, we wanted to spotlight the early-stage upstarts making moves in the region. We spoke to five of the Nordics' most well-known founders to get their picks. Here's what they said: 
Dr Sam Oddsson — cofounder of SidekickHealth
Sweden-based Sidekick Health is a digital therapeutics company that helps people prevent and manage chronic disease. Cofounded by Icelandic founders Tryggvi Thorgeirsson and Sam Oddsson, it recently raised a $20m Series A in October 2020.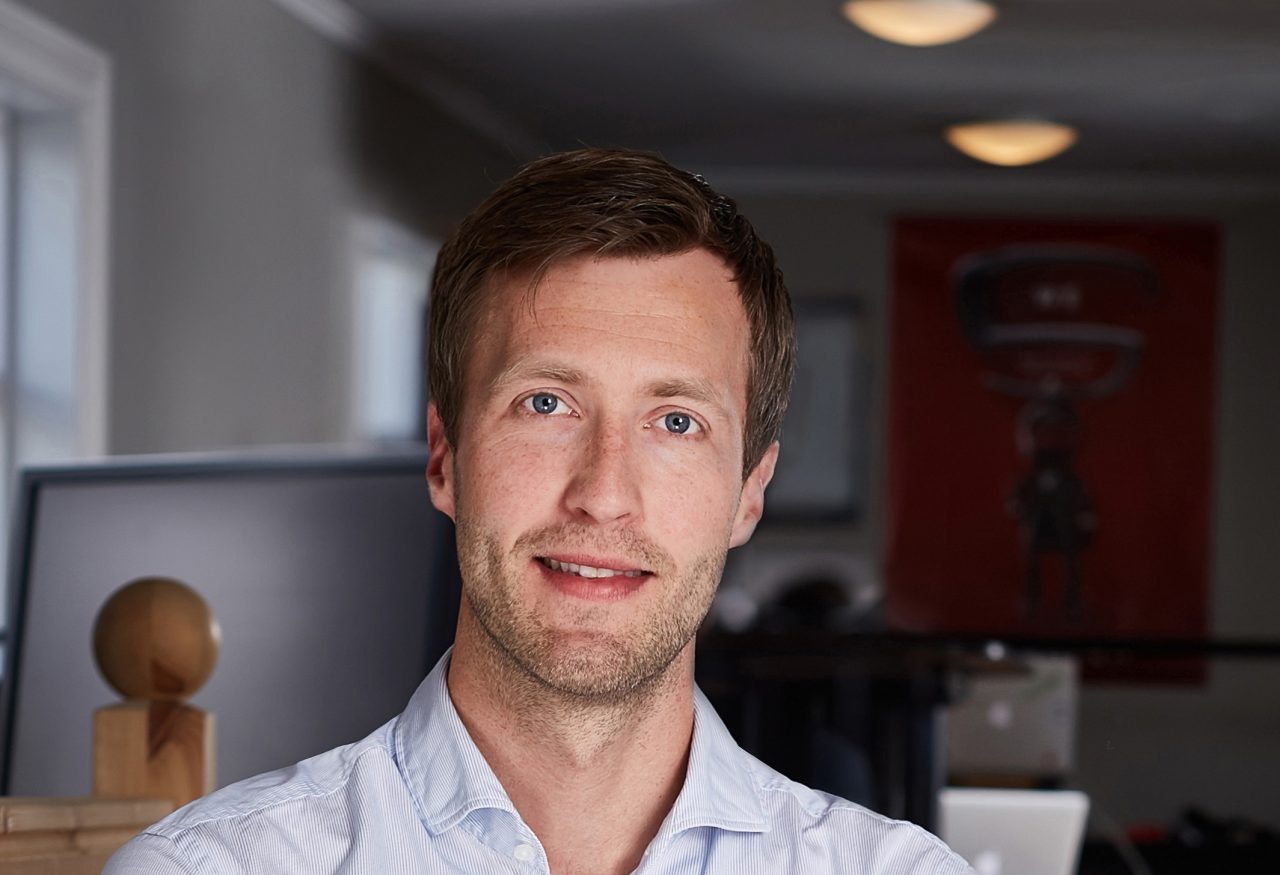 Popit, the smart pill tracking solution, is a pioneering Finnish startup. Its platform, which is clinically validated to reduce missed medications by over 80%, helps to optimise the effectiveness of medication by ensuring that people are taking pills on time and consistently.
Medication nonadherence for patients with chronic diseases is very common and can affect up to 50% of patients, who are prescribed medications for the management of chronic conditions. This nonadherence to prescribed treatment is thought to cause at least 100k preventable deaths and $100bn in preventable medical costs per year, making Popit not only a pertinent player in the space but also one to watch.
Reykjavík-based Kerecis is an Icelandic company that uses fish skin to treat people with wounds and sores, preventing the potential need for amputation in late-stage diabetics, for example. The company uses intact fish skin rich in naturally occurring Omega 3 that, when grafted onto damaged human tissue (such as a burn or a diabetic wound), recruits the body's own cells and is ultimately converted into living tissue; thus preventing costly surgeries that could seriously impact a patients' quality of life. 
Diabetes-related leg ulcers are a huge problem and hard to tackle, as I experienced when practising medicine. So it is very exciting to follow how the company is quite literally changing how we treat people with skin damage and shaking up traditional methods of skin grafting within the health industry.
Carbfix, another Icelandic startup, made news headlines recently following the switch-on of Orca, the world's biggest CO₂ removal plant. The plant, which aims to capture up to 4k tons of CO₂ every year by sucking it out of the atmosphere, will then be trapped in stone using the natural mineralisation process developed by Reykjavík-based Carbfix, which has the potential to be scaled to help to reduce global CO₂ emissions. 
Miki Kuusi — cofounder of Wolt
Helsinki-based Wolt is an online ordering and delivery company, which was launched in 2014. In January 2021, it raised a hefty $530m in a late VC round to expand its retail delivery services. Now, it's operating in 23 countries and 129 cities and has an estimated valuation of €1.9-2.9bn.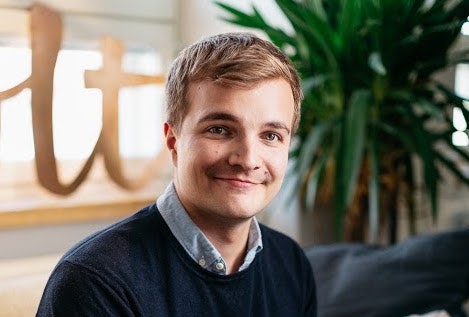 Oura is a Finnish health technology company, founded in 2013. It's best known for the Ōura Ring, a smart ring used to track sleep and physical activities. Based on the collected data, the application behind the ring recommends changes to the user to improve their life, for example, how to balance their exercise, rest and sleep. It really seems that 2021 has been a breakthrough year for Ōura, and it announced a $100m Series C in May this year. I've personally been a happy user of Ōura for several years now and really love their product.
Aiven, which was founded in 2016 in Helsinki, is a software company that manages companies' open-source data infrastructure in the cloud on top of platforms such as AWS, Google Cloud and Azure. Aiven raised $100m in its Series C Round this March. We at Wolt use software services provided by three Finnish software scale-ups, and Aiven is one of them.
Marketing tech startup Supermetrics was founded in 2013 in Finland. Supermetrics helps marketing and analytics teams build better businesses with data, helping them move data from popular marketing and ad platforms to their favourite analytics, reporting and data warehouse platforms. It's impressive that over 10% of global ad spend is already reported through Supermetrics, while it raised a new round of €40m in financing in August 2020. We at Wolt use software services provided by three Finnish software scaleups, and Supermetrics is one of them.
Iceye is a Finnish microsatellite manufacturer founded in 2014. It builds and operates a constellation of Synthetic-Aperture Radar (SAR) small satellites that are capable of producing very high-resolution, two and three-dimensional images of areas and objects, which allow governments and commercial actors to make better decisions based on timely and reliable satellite imagery. Iceye raised a $87m Series C Round in September 2020. 
Swappie is one of the fastest-growing startups and consumer brands in Finland and the Nordics that refurbishes and resells used iPhones, handling the entire process from testing and repairing used handsets to selling the refurbished devices via its own marketplace. In just four years, it's really succeeded in changing consumer behavior and made refurbished electronics mainstream. Swappie raised a $40m Series B round of financing in June last year.

(Disclaimer: Kuusi is a small angel investor in Swappie.)
Linnéa Kornehed — founder of Einride
Swedish electric driverless truck company Einride offers intelligent freight mobility solutions for shippers and carriers. Founded in 2016, it recently raised a $110m Series B funding round in May 2021, which will be used to roll out its services faster to customers in Europe and the US.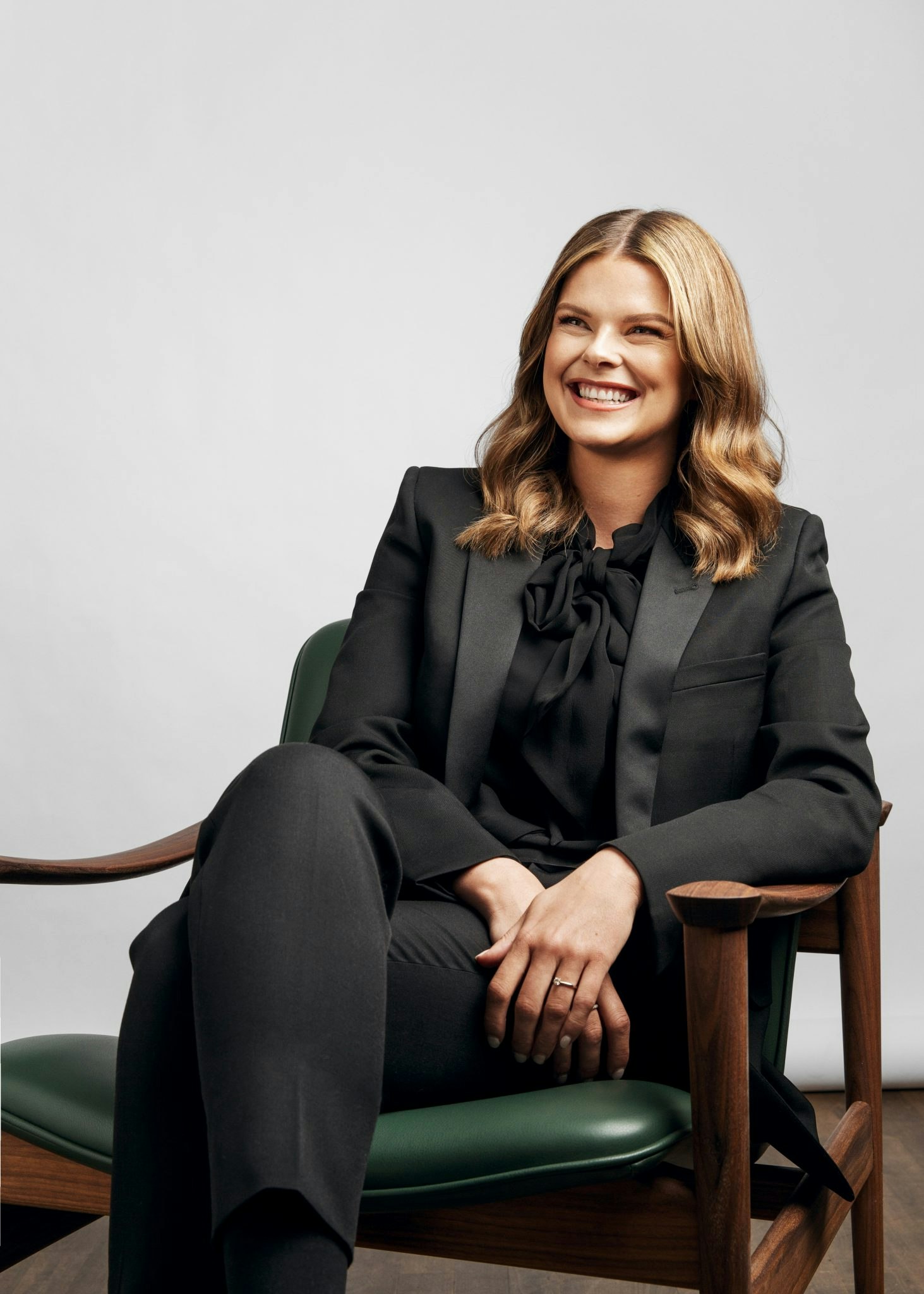 Stockholm-based Imagilabs is an all-female founded startup, launched by Dora Palfi, Beatrice Ionascu and Paula Dozsa, that aims to teach young girls to code using a small bluetooth charm. Together with a mobile app, gamified tutorials encourage young girls to play with Python to create their own designs displayed on the bluetooth charm. 
There are around one billion cows contributing to 4% of the world's greenhouse gas emissions. By implementing a certain type of algae into cow's feed, you can reduce their methane production by up to 80%. It was founded by Leo Wezelius, Fredrik Åkerman and Angelo Demeter in 2019. I will continue to follow this exciting journey as they slowly, but surely, continue the fight to reduce methane gas production released into our atmosphere. 
Kira Unger and Olga Beck-Friis are striving to make legal solutions accessible to everyone. For small and medium-sized businesses, the complexity of legal hurdles in an increasingly globalised market is becoming more difficult. Pocketlaw provides the right set of tools to solve the day-to-day challenges without the pricey consultancy fee of a lawyer. 
Jeppe Rindom — cofounder of Pleo
Fintech Pleo offers company cards and automated expense reports for employees, aiming to help staff make work purchases while giving employers visibility. Having raised $150m at a $1.7bn valuation, it's Denmark's fastest company to reach unicorn status. 
Stockholm-based Gokind is a fintech app just coming out of beta mode. It leverages Open Banking and an in-house developed database to score consumer spending habits on several (CSR) parameters. 
It combines sustainability data with users' own values and transaction data, to create a personalised experience, allowing users to choose brands that match their values. Spend habits are in turn translated into points in a rewards program for even 'better' and more sustainable consumption. 
This is a Stockholm-based insurtech that uses biometric scanning and other new methods to assess customers for life and health insurance. Founded in 2019, it's been backed by angel investors so far — and has just closed an upcoming round of funding. 
This startup offers innovative housing options, with architect-drawn modular prefabricated solutions that can be puzzled together and expanded upon over time. It's also Scandi designed and built. Buy your first small home and grow it over time as your needs demand and finances allow. 
Copenhagen-based Goodwings is a sustainable travel agency that enables you to reduce emissions while on the go, aiming for net zero. Launched in 2015, it's been bootstrapped and also partnered with the Green Business Bureau (GBB), to help its members travel sustainably. 
Fintech startup Vibrant turns your phone into a point-of-sale (POS) device. Danish-born with a lot of forward momentum! The company works with Visa and Mastercard to allow users to use its smartphone app to take contactless payments. 
Rokoko is a Denmark-based startup that created the motion capture solutions Smartsuit Pro (sensor-based mocap suit), Smartgloves and Motion Library (world's largest marketplace of motion assets).
It offers affordable mo-cap suits for creatives and bridges the gap for what is typically an exclusive product offering for 3D creators. 
Elsa Bernadotte — cofounder of Karma
Karma is an app that connects restaurants, cafes and grocery stores with users eager to purchase unsold food at a lower price. Launched in 2016, its mission is to reduce food waste later in the supply chain.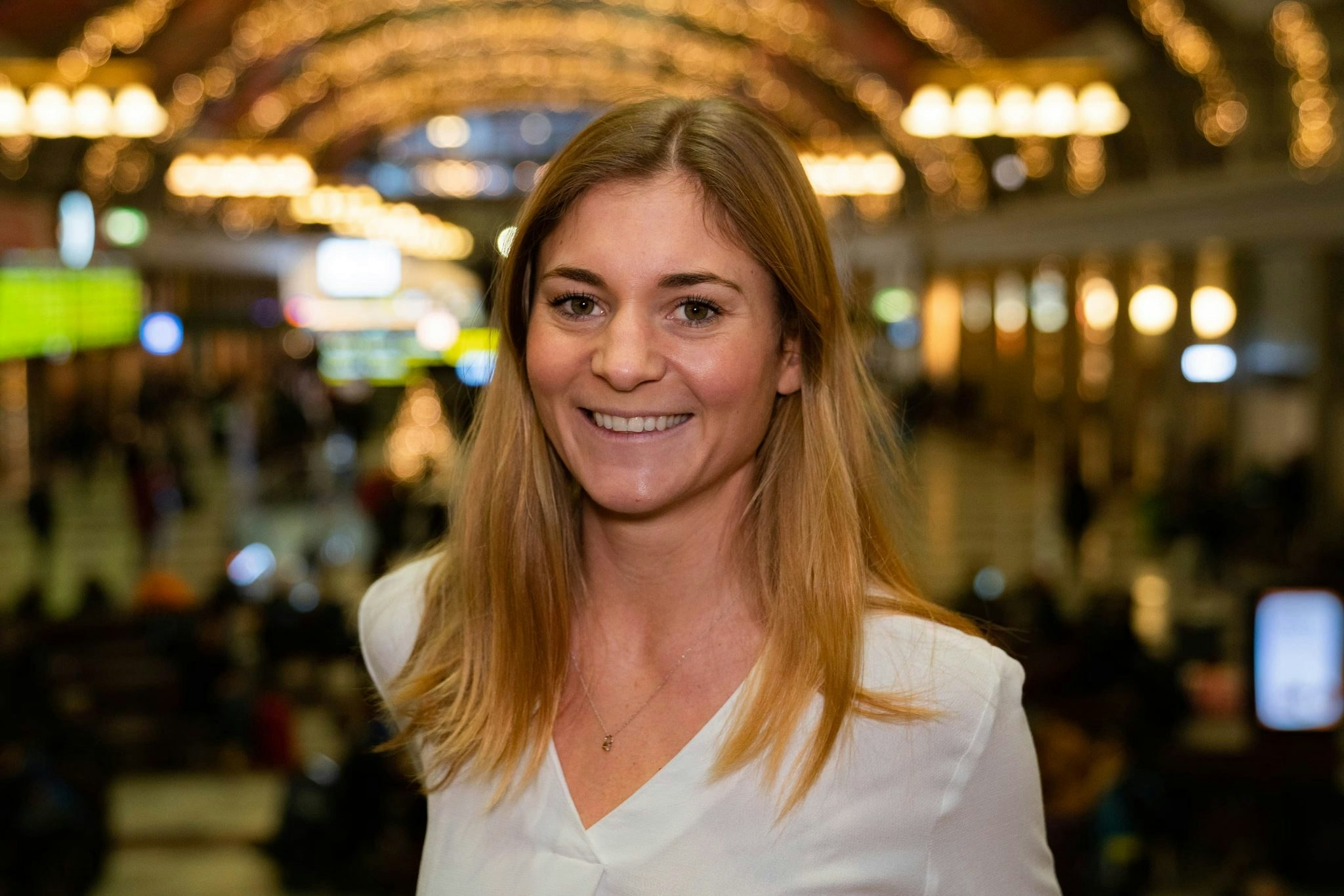 This is a community for fashion lovers. Popswappers keep their wardrobe updated in a sustainable and economical way — with a style guarantee. 
With familiar features from Tinder and Instagram, it creates its own fashion circles and style twins, to be inspired by and swap clothes, bags, or shoes. 
A garment in Popswap is therefore not just a garment. It's part of the style that comes with previous users' looks and uses. This is what motivates the swaps and what enables Popswap to contribute to a world where fashion is circular.
Awareness of the climate creates an emotional barrier for many people — they want a continued updated wardrobe, but at the same time live environmentally friendly. The consumer wants, and needs, sustainable options to keep their wardrobe up to date. Popswap offers options that are not expensive or time-consuming.