Bright eyes shine across a classroom in Oslo. They aren't human eyes. They belong to AV1, a small friendly-looking robot developed by Nordic No Isolation, one of Europe's robot startups.
No Isolation founder Karen Dolva, 28, started building AV1 in 2015 to help sick kids stay connected to their peers at school. Her friend—a nurse studying at Oslo University Hospital—had told her how miserable young patients felt without seeing their friends. "These Norwegians kids were in front of the technology wave, but nothing existed that let them be anywhere else than in hospital," Dolva recalls.
The entrepreneur worked with informatics and UX experts at the University of Oslo (where she'd previously studied Information Science and Interactive Design) to develop a robot that could attend school on a child's behalf and be their eyes and ears in the classroom. The end result was AV1.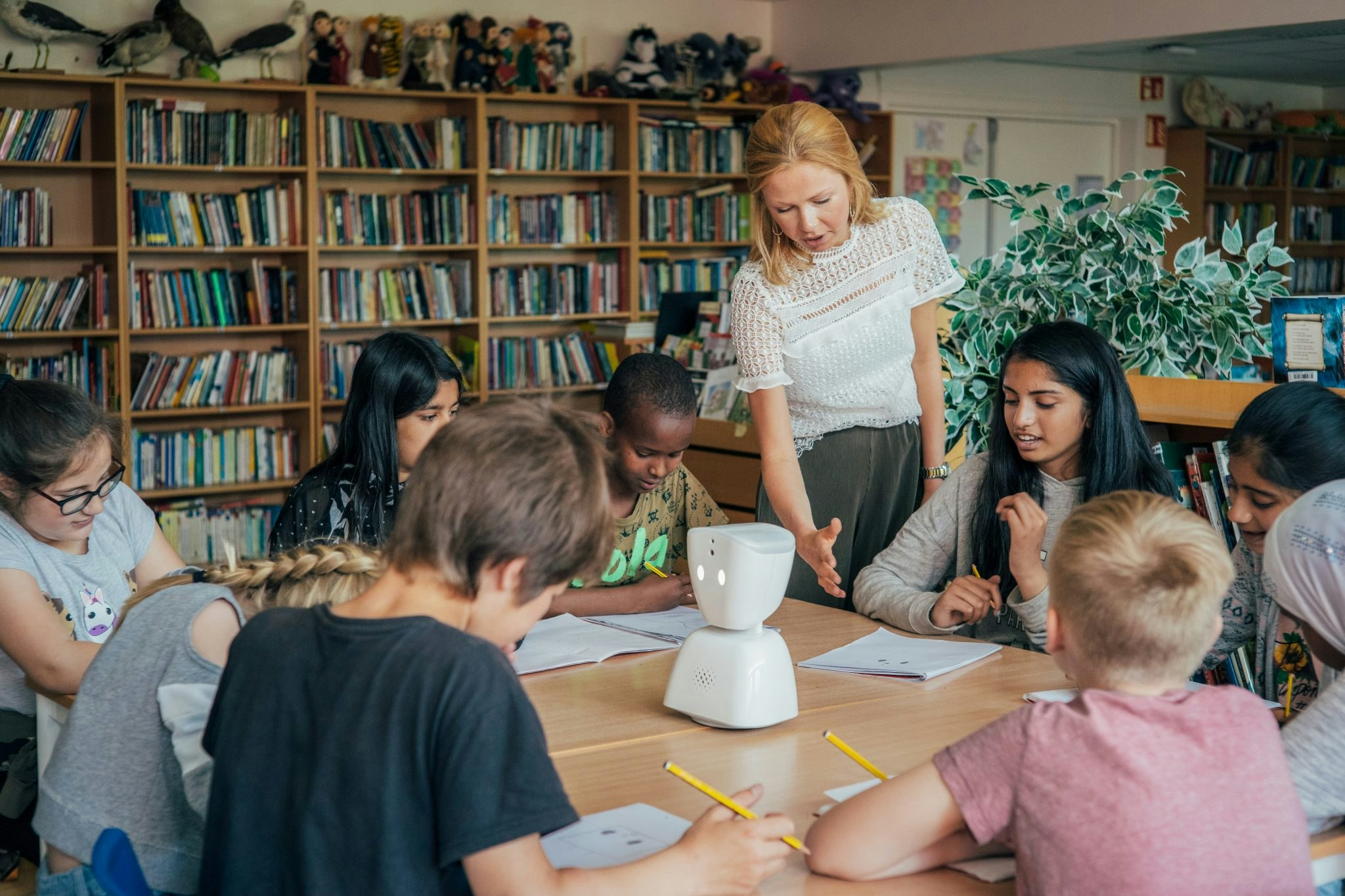 AV1 is screenless (so sick kids don't feel on display in their pyjamas), it weighs just 1kg (so schoolmates can easily carry it around), it has expressive eyes to display emotional cues (like happiness or sadness) and it can turn a full 360° (to help users feel physically present in a room). "It couldn't be too cute or too fussy," says Dolva of AV1's minimalistic design. "The people in class need to see and feel the person behind it."
Already 800 children are using AV1s across Norway, Denmark, Sweden, Finland, Iceland, the UK, the Netherlands and Germany: these customers pay £2,779 per device and an ongoing service fee of around £70. No Isolation has also won the wallets of investors, having raised $6.1m, and contrary to the assumption that hardware is "harder than software", Dolva says it's easier than ever to launch robot startups or business thanks to "maker" machines. No Isolation owns five consumer 3D printers, an industrial scale 3D printer and its own "pick and place" machine which allow for the repeat-testing of products on demand.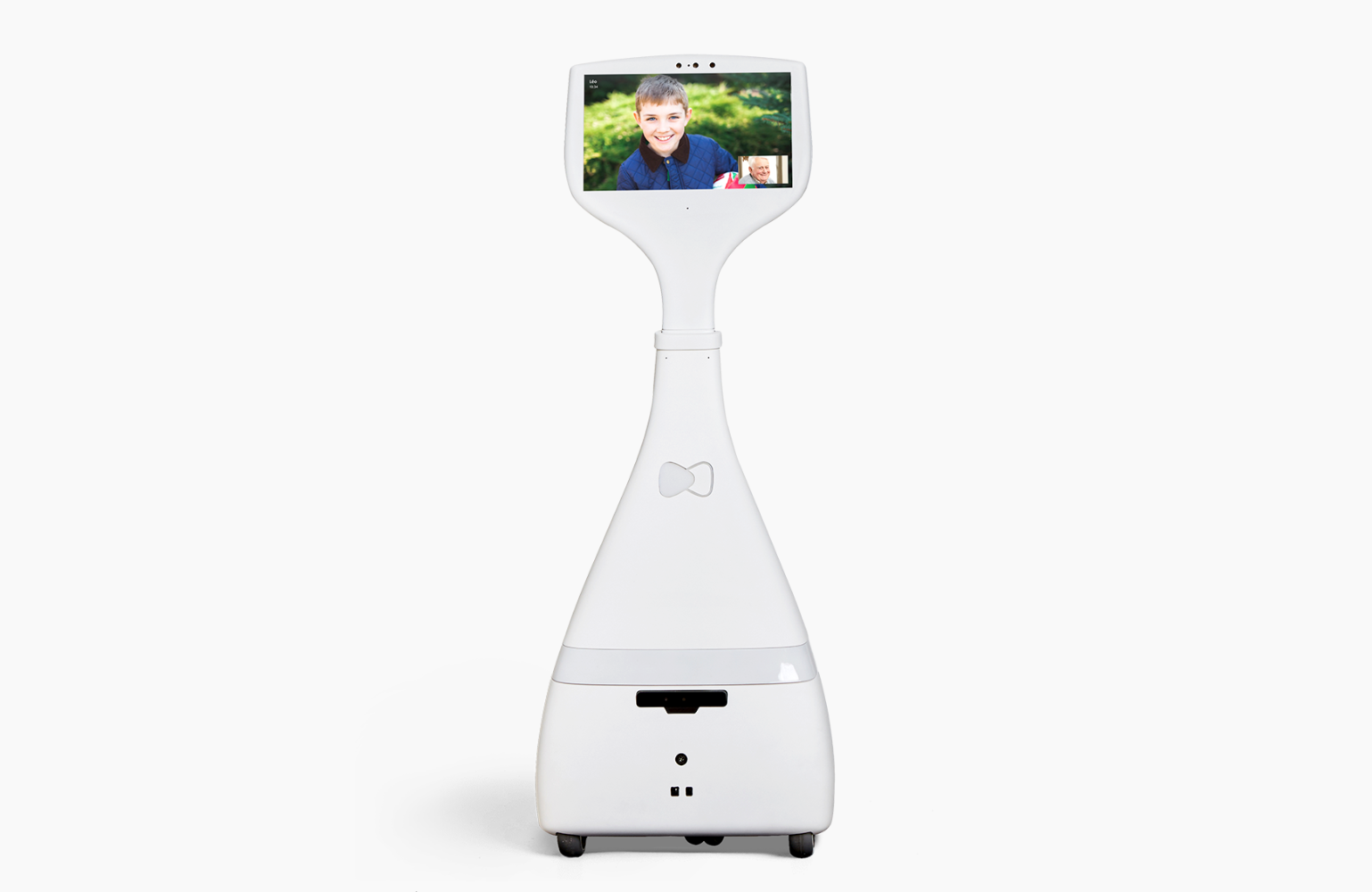 It's not just kids who are benefiting from robot startups building companions in Europe. In France, CareClever has developed an elder care robot called Cutii. This has been developed and tested at Eurasanté, a prominent healthtech cluster in Lille. CareClever founder and CEO Antoine Bataille believes his device will not only curb loneliness but delay degenerative diseases like Alzheimer's (which have been linked to isolation). "Our main objective is to create social links with real people," Bataille tells Sifted.
Formerly a digital strategy expert at Parisian firm Comclever, Bataille decided to build Cutii after a trip to Silicon Valley where he saw—and bought—a Beam robot from Suitable Technologies. Back at home, the entrepreneur tested the teleconferencing device on his own parents (who video-called their grandkids across the world) and realised there was so much more a live-in robot could offer.
Standing at 1.4m tall, Cutii can move around a home autonomously and uses facial recognition to adjust its screen to its user's eyeline. One of its main offerings is a catalogue of "activities" which allow elderly people to virtually attend cooking, exercise or craft classes. The device also connects patients to family, carers or their doctors and has smart sensors to detect falls. Cutii also has a "personality", says Bataille—it is able to learn your daily habits and activity preferences and it can actively ask questions and make suggestions (in contrast to Amazon Alexa or Google Home smart hubs which require users to initiate conversation).
Sifted Newsletters
Sifted Newsletter
3x a week
We tell you what's happening across startup Europe — and why it matters.
The biggest pain point launching Cutii has been entering a market which isn't mature. "First people say 'It's not possible', then they say 'I'm afraid'. Only at home, after two or three days does its [use case] become obvious," says Bataille. CareClever has raised over a €1.7m in early seed rounds and loans and is now completing a €1.2m funding round. One backer is French health services group IRCEM, which manages the retirement accounts of more than 5 million people in France—a connection Bataille believes will make it easy for CareClever to sell its first 500 Cutii robots next summer. CareClever's first customers will be in the French-speaking markets of France and Switzerland, and will pay a monthly €90 subscription fee to have Cutii in their homes.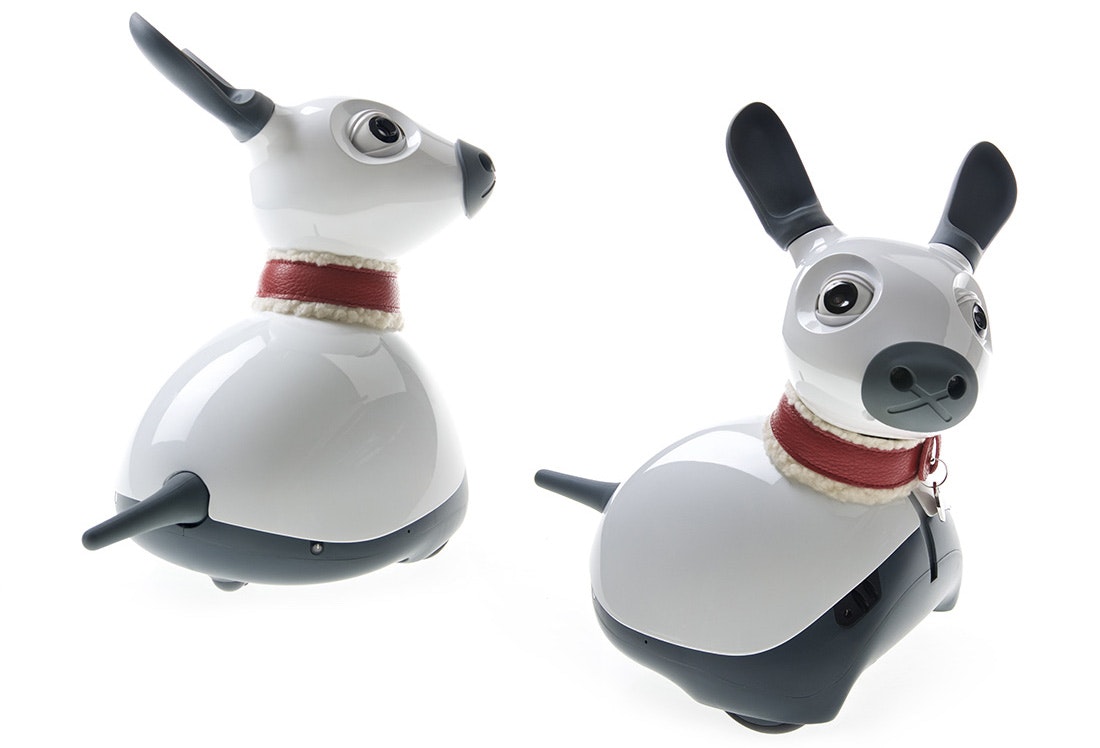 Proving that robots can serve both the young and elderly is UK startup Consequential Robotics and its bunny-like robot called MiRo. "It looks cute. People feel very comfortable having it in their homes," says co-founder Sebastian Conran of the device, modelled on rabbit, puppy, kitten and donkey characteristics.
Consequential Robotics—which combines expertise from design firm Sebastian Conran, Bristol Robotics Lab and the University of Sheffield—first created MiRo in 2016 as an elderly companion capable of calling family and friends, sending medication reminders and sensing accidents at home. The robot was released as a DIY developer kit, and later as a box-ready device, with the team soon realising how popular the device would be with children learning to code. As many as 500 MiRos are being used by elder carers and educational partners today.
Now, with £70k of UK government funding behind it, Consequential Robotics is preparing to launch a third, more robust model specifically for the educational market in January 2019. This runs on a Raspberry Pi processor and features commonly bought components, so it can be more easily manipulated by children in schools. "We've found autistic children with Aspergers are absolutely brilliant at coding MiRo," says Conran.
Consequential Robotics has turned a modest profit since 2017 and is currently selling its devices for £2,450 a pop with educational and bulk discounts available, however, in the coming years, Conran hopes to cut this pricetag to that of a mid-range iPad (around £750).
Robot startups in Europe building cute robots are here to help stop you feeling lonely, but they're doing so by putting real-life relationships first.