Starting a tech company is hard — but not quite as hard as it once was, thanks in part to no and low code tools. The clue is in the name: these tools allow non-technical users to do technical things — like building web applications and running product analytics — without a line of code or a headache-inducing database query in sight.
The no code boom is heating up on the continent. In February, Lisbon's OutSystems raised €506m at a €9.5bn valuation, making it one of Europe's most valuable private technology companies. Mambu and Solarisbank, both German low code banking-as-a-service platforms, also hit unicorn valuations this year. 
But which no code companies are Europe's fastest growing? And which early-stage startups are ones to watch for the future? 
With help from Ben Tossell, an investor who sold his London-based company to Zapier, and Pietro Invernizzi of Stride VC, Sifted dived into the data to find out. We've compiled a dataset of all 69 VC-funded European no/low code startups, enriched with employee statistics from LinkedIn and Dealroom — and profiled the fastest-growing of the bunch below.
*A note on methodology: to rank the fastest-growing startups, we looked at only companies that currently employ 10 or more people. Startups with a smaller headcount are included in the ones to watch.
The fastest three
1/ Primer 
The fastest-growing no or low code company in Europe is payments automation startup Primer. In July last year its headcount was 18 people, which it has since more than tripled to 66 employees. Upwards of 50% of the London-based company work in technical functions.
Backed by a host of prestigious investors, from Wise cofounder Taavet Hinrikus to VC firms Accel and Seedcamp, Primer raised a £14m Series A funding round in November 2020. It looks like this cash has been put to good use in the company's hiring blitz. 
Founded by two former PayPal employees, Paul Anthony and Gabriel Le Roux, Primer's product has been likened to a 'Zapier for payments'. It allows payments providers and ecommerce merchants to knit together sprawling payments ecosystems — from Stripe to GoCardless to Klarna — in one unified platform. Clicks, not code, is the tagline.
This is a competitive space. Just last week, a team of Mastercard veterans raised a chunky $6m seed round for their Dublin-based startup WhenThen, which tackles the same problem as Primer.
2/ Tines
Cybersecurity automation platform Tines almost pipped Primer to first place. It's growing at 261% year-on-year to Primer's 266%, and upped its headcount from 13 to 47 in the last year. 
The Dublin-based company was valued at $300m in its latest $26m Series B funding round, led by Accel in April.
The company is, so far, narrowly focused on cybersecurity. In an interview with Sifted earlier this year, founder Eoin Hichy explained the problem Tines is trying to solve: "It takes six months to hire a security analyst, then you've got them doing the same menial tasks over and over again," he said. "And because they're security experts, not software engineers, they can't write the code to get themselves off the treadmill." 
Tines' aim is to automate away 99% of these routine tasks — and this automation doesn't come cheap. Its lowest pricing tier starts at $30k a year, going up to $150k for enterprise customers. Not that this has scared them off — Tines already counts Box, Coinbase and Databricks as clients.
The founders, Hichy and Thomas Kinsella, both worked in eBay's InfoSec team in the early 2010s, before hopping ship to senior roles in security at DocuSign. They took the plunge and founded Tines in 2018, raising a $4.1m Series A from Blossom Capital only a year later.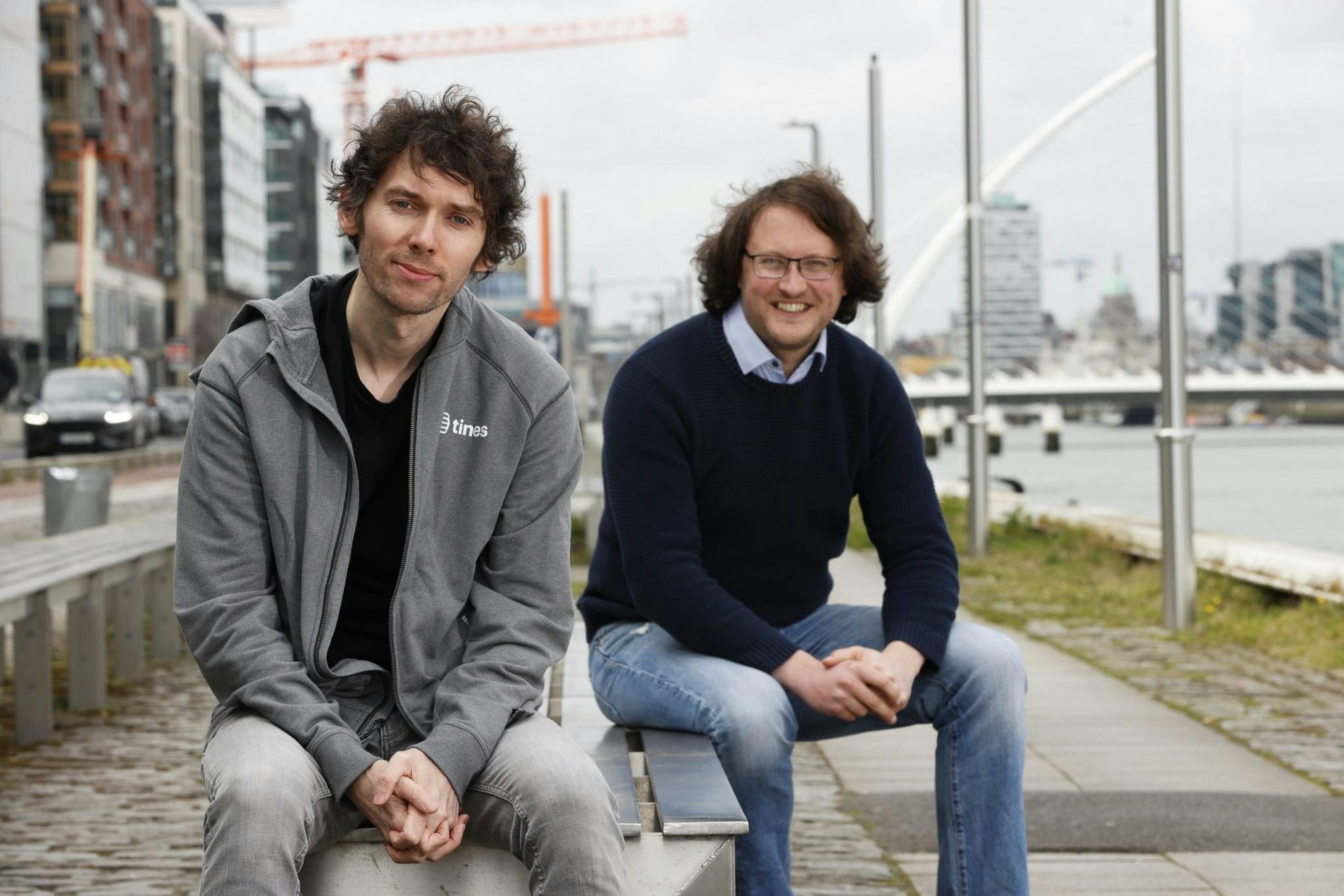 3/ Qatalog
Clocking in as the third fastest growing no/low code startup, Qatalog is building a remote work hub fit for the 'new normal'. 
Currently at 35 employees, Qatalog has grown its team from only 10 people last year — an increase of 250%. 
One of Qatalog's core offerings is workflow automation. Using its platform, you can link together all of the disparate software tools in your stack, so they can be used in concert and displayed in one place. You can then automate away manual work, like creating checklists for new joiners, with custom templates. This concept isn't too dissimilar to Monday.com, the Israeli low code giant that listed at a $6.8bn valuation earlier this year. 
Qatalog's CEO and founder, Tariq Rauf, has the sort of background VCs dream about. An early employee at Wise, he led its product and engineering teams before departing to join Amazon as global product lead for streaming service Prime. Wise cofounder Taavet Hinrikus is an investor. 
Many of Qatalog's key director hires, including its head of engineering and two product directors, have been poached from Amazon. The company's design chief and paid marketing lead came from — you guessed it — Wise. With a communications head nabbed from Stripe, it looks like the company is assembling quite the team of A listers.
Early-stage ones to watch
We've also picked five of the most interesting seed-stage no code startups from our research. 
Causal 
What? Another Excel killer, pitched as a new way to build models, visualise data and communicate with numbers. 
Why? London-based Causal broke into the press after raising an impressive $4.2m seed round from Accel in April. Cofounders Taimur Abdaal and Lukas Köbis are both Oxford Maths graduates and former software engineers at Nested and WhatsApp respectively. 
Startups have been trying to dethrone Microsoft applications for decades. No doubt they will be looking to imitate the success of think-cell, the German PowerPoint replacement that sold for over €1bn earlier this year, despite having only 30 employees.
The Causal team seem to be fans of eccentric marketing tactics. On August 9, CEO Abdaal is livestreaming a head-to-head financial modelling competition between him and an Excel-wielding financial analyst from WWE (yes, the wrestling company).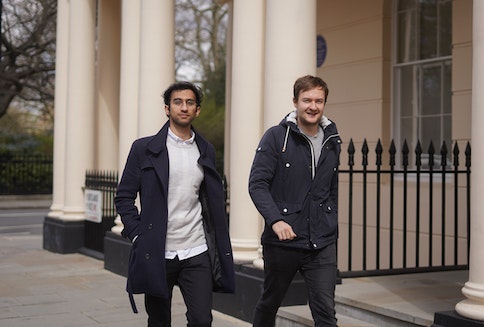 Cord
What? Add Google Doc-like comments and annotations to any website.
Why? The internet was designed to connect people, yet much of the work done online is decidedly solitary. In the same vein as productivity plays like Notion (documentation), Figma (design) and Miro (whiteboarding), London based Cord embeds real-time collaboration in all of the web-based tools you rely on, making work feel multiplayer. 
As with all of the startups here, the founders are impressive. CEO and founder Nimrod Priell is a former military intelligence R&D engineer turned Facebook product manager. His cofounder and CTO, Jack Gabbard, joined Facebook in 2009 and helped scale its London office from founding to 500+ engineers. This shows in Cord's hiring preferences — six of the 14-strong team are ex-Facebook.
VC wonderkid Harry Stebbings is a member of the board. 
June
What? Instant product analytics, built on top of customer data platform Segment. 
Why? Y-Combinator graduate June is riding on the popularity of customer data platforms like Segment. Instead of relying on database savvy product managers, June allows non-technical users to pull data and build dashboards with easy to use templates. 
So far, the remote company has raised $2m in seed funding from PointNine and Speedinvest. June was founded by Enzo Avigo, a former Intercom and N26 product manager, who wrote his Master's thesis on data visualisation, and self-taught developer Ferruccio Balestreri.
Softr
What? Build code-free websites and web apps from your Airtable data, in minutes.
Why? If June is latching itself onto Segment, Softr is hitching a ride on Airtable, the popular low code database. The Berlin-based company found love on Twitter recently when Ryan Hoover, the founder of Product Hunt, used Softr to create a 'hot or not ' website for dogs. 
[embed]https://twitter.com/rrhoover/status/1418905789222330368[/embed]
CEO Mariam Hakobyan, an engineer-turned-entrepreneur, originally had the idea for the company while on the Entrepreneur First (EF) accelerator programme. While Softr is not funded by EF, it has picked up €2m in seed funding from Atlantic Labs and a host of angel investors. 
Her cofounder, Artur Mkrtchyan, joined after Hakobyan finished EF, and is a former director of engineering at ecommerce retailer Zalando.
Opvia
What? An Airtable like platform for scientists. 
Why? Spreadsheets are the status quo in most organisations — which is why so many companies are trying to kill them. Opvia is going after the life sciences niche, arguing that biology will stagnate until its data is liberated and brought into the cloud. 
Founder and CEO William Moss founded London-based Opvia while in the London cohort of EF. Not satisfied with attending just one prestigious accelerator, the company then matriculated to Y-Combinator in Silicon Valley. 
Moss has previous experience in the space — he was a product lead at Stacker, another Y-Combinator backed no code startup, before founding Opvia. 
The company has a development team that hails exclusively from Cambridge University.
You can view the full Airtable here.  Bill Leaver is Sifted's product analyst. He tweets from @billeaver_