A marketplace for digital sneakers powered by the blockchain has just raised $2.5m, amid a gold rush for startups that merge the worlds of crypto and the creator economy.
Futures Factory, which was founded last year and based in France, said on Friday it had raised the round from some of Europe's top investors — notably Seedcamp, Stride, Voodoo's cofounders, Kima Ventures and RTP Global.
The startup is a marketplace to sell virtual sneakers, which users can collect and then use in augmented reality platforms such as video games. Users can also turn their virtual sneakers into physical sneakers. 
What's effectively being traded are Non Fungible Tokens (NFTs), which are a way of assigning ownership of digital art using the blockchain — a digital ledger for transactions — that has exploded in popularity over the past year.
NFTs are a hot topic, with some collections of digital art such as Crypto Punks or Pudgy Penguins selling for hundreds of thousands of dollars. Into this market, startups are piling in as well. In 2021, Europe's NFT startups hit a combined valuation of €3.6bn, according to Dealroom.
Notable raises in the sector include French startup Sorare, which allows users to collect and trade fantasy football cards that are attached to an NFT, on a digital marketplace; in July, it secured a $532m Series B, leaving it with a hefty $3.8bn valuation. 
Nicolas Romero, Futures Factory's cofounder who previously founded digital sneakers brand Satoshi Studio, said that investors had been looking for ways to play the rise in the creator economy.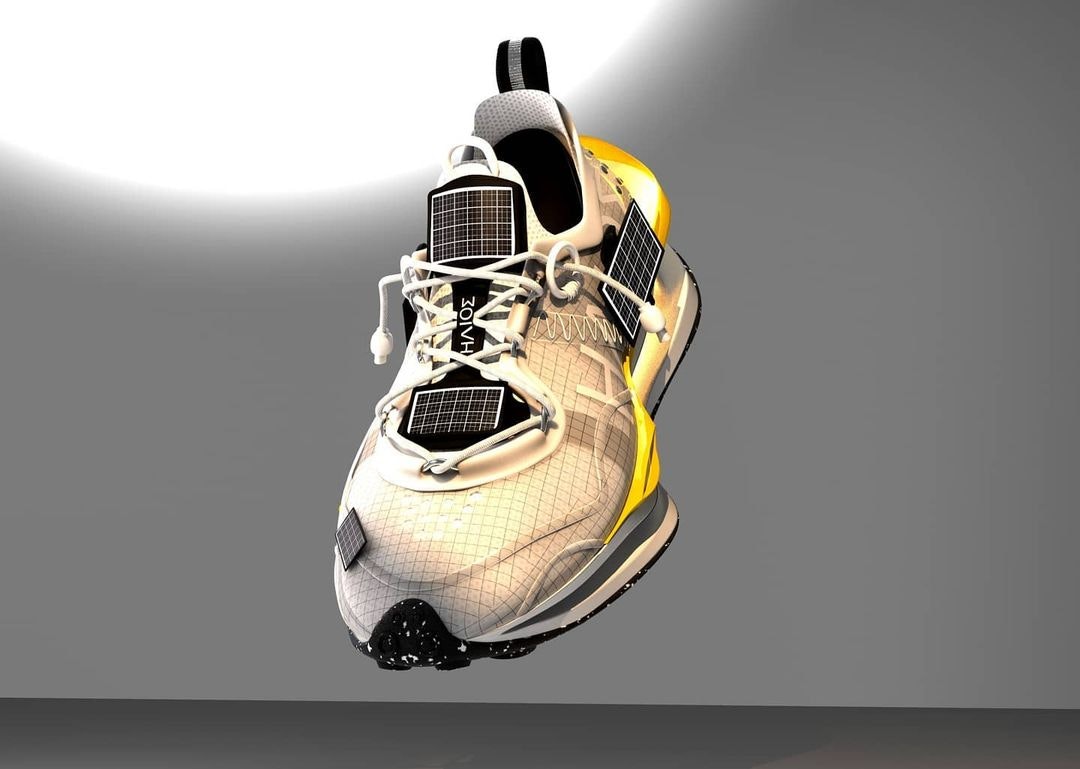 "We were approached by several investors who were interested in the fact that we were leveraging the creator economy to strive," he says. "We're seeing the same thing in the music industry… [they're] interested in these new business models." 
By using NFTs as well as augmented reality technology to "finance the production of sneakers", the company hopes to support creators and customers alike, by "making the waiting time [for sneaker production] more entertaining", and forging "new interactions between the consumers and the brands."
NFTs are a great way to connect with your audience and monetise your

artwork.
"We saw a lot of designers were struggling to find jobs. If they start by designing sneakers, we can help them build their audience and their skills," says Romero.
Since NFTs lower the risk of forgery, creators have more autonomy to produce original work which their customers will like, rather than relying on brand sponsors — and they can profit more substantially from single pieces of artwork. 
"NFTs are a great way to connect with your audience and monetise your artwork," says Romero. "We could allow the owners to discuss directly with the artist, give them tools to better connect with their audience. We don't want Futures Factory to be the gateway… NFTs are the gateway."
There are concerns about the environmental impact of using NFTs. Most are made or sold using Ethereum — the technology through which cryptocurrency is traded — which produces a large amount of emissions. 
Futures Factory hopes to "use a blockchain that will be sustainable", and is currently moving away from using Ethereum. "We have some plans to be carbon neutral," Romero tells Sifted. "Satoshi Studio works with a company called Pur Projet", which helps companies compensate for their carbon emissions through reforestation efforts. 
"Sustainability was one of our core goals. We didn't want to waste production, so we've adopted a pre-sale, demand-driven model."